Before you get behind the wheel and start driving in California, you might wonder if there's more to it than the general right-of-way rules.
California's highways are great for delight-cruising, but it's not a free-for-all situation since regulations still apply. In-city driving, on the other hand, is much trickier with heavy traffic jams and car break-ins.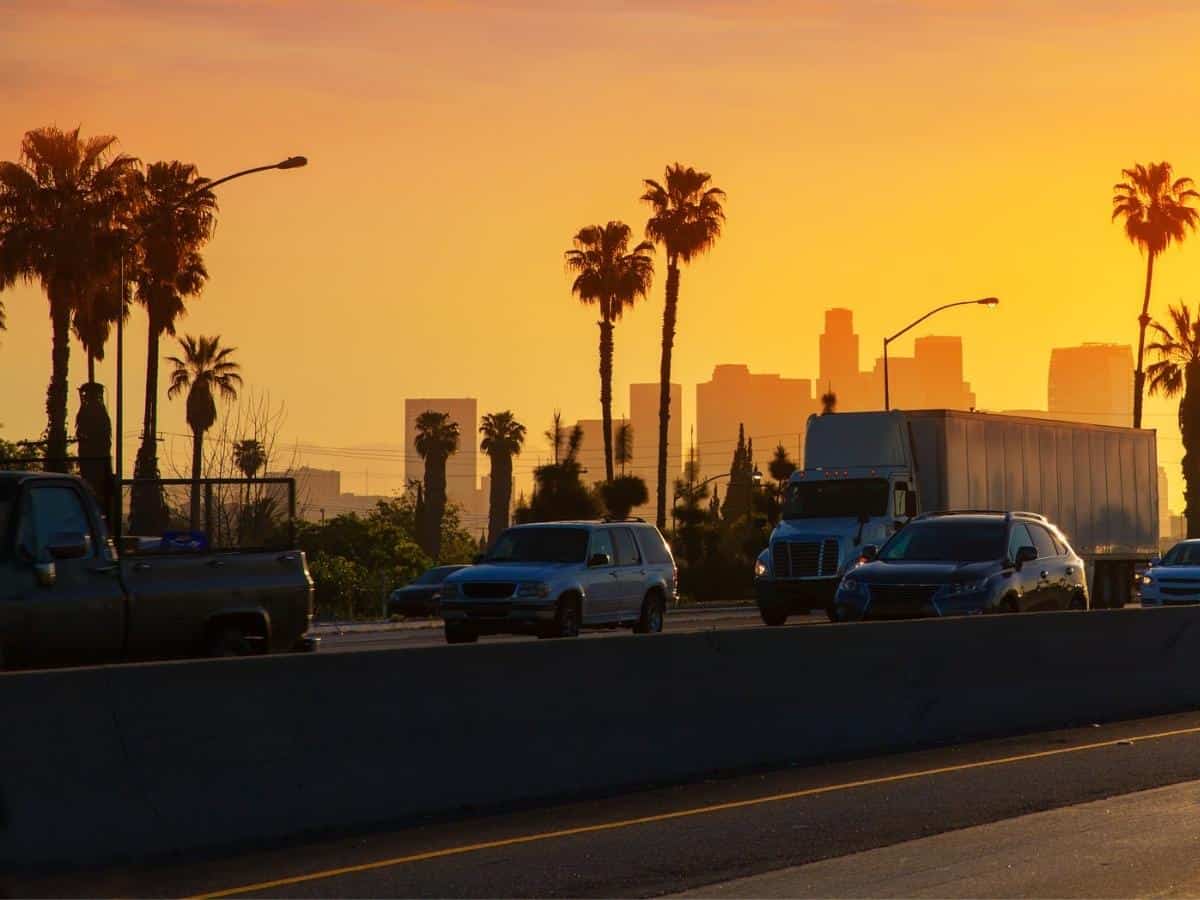 Getting Licensed for Driving in California
Before you worry about how hard driving in California is, you'll have to get your license ready. Here are the aspects you'll need to cover if you're looking to get licensed to drive in California:
Required Documents
For one, the paperwork you need to get your license covers only the basics:
Proof of identity and a full name document
Two proofs of residency
Social security number (F-1 students and F-2 dependents are exempt)
Knowledge Test
Once you have the paperwork down, you can apply with a non-refundable fee. Then, you'll need to pass a test that quizzes your knowledge of speed limits and general right-of-way rules. You can use the California DMV handbook as a guideline.
Behind-the-Wheel Test
Now, for the tricky part, you'll need to nail the behind-the-wheel run. Handbooks won't cut it here. You need to practice this. Keep in mind that you only get three attempts before your application is rejected, and each run costs more fees.
The examiner will be looking to see your skills in stopping, u-turns, maneuvering around traffic cones, backing in straight lines, changing lanes, and parking. Then, you can scale up to driving on a freeway.
However, it's important to note that advanced driver assistance systems (like automated parallel parking) won't be allowed during the test. You might be able to use backup cameras, but it's better to confirm that before the scheduled appointment.
Vision Test
Finally, you'll get tested for your eyesight. You don't have to have a 20/20 vision to drive in California, but you'll still need to meet a standard limit to be allowed to operate a vehicle on the street.
In most cases, your acuity has to be higher than 20/200 in one eye (without bioptic aids) as the minimum limit.
Routine Procedure
Aside from all the testing steps, you'll need to take your fingerprints, get photographed, and release the official signature that will go on to the driving license under your picture. That's all just routine procedures, though.
7 Tips for California Drivers to Keep in Mind
While most of the universal driving know-how applies to vehicle drivers in California, the city roads and legal restrictions can get frustrating very quickly.
You might want to keep a few tricks up your sleeve for those in-city roads full of intersections, passers-by, and cop cars.
1. Late-Night Drives Aren't for Newbies
While it's possible for a teenager under 18 to get a provisional driving license in California, there are restrictions to consider. One of the most common ones is that the holder can't drive between 11 pm to 5 am.
That's mostly because these hours can be tricky for an inexperienced driver. Plus, odds are, these late-night cruises don't serve the training.
Of course, there are exceptions to this nighttime driving rule, like a school activity or a medical emergency.
Add to it that minors with provisional licenses are in no way allowed to drive passengers around for pay.
2. Not All California Driving Licenses Are Created Equal
Just because you carry a driver's license in California doesn't mean you can hop into any vehicle and go on your way. There are different categories to consider.
While Class C is the most common one, picking the right category boils down to the vehicle specifications and the number of passengers onboard.
So, if you're looking to drive big rigs, 18-wheelers, or even semi-trucks, you might have to get a commercial license.
However, this classification isn't a California-specific thing. You'll find DMVs in many other states following similar systems.

3. Brace Yourself for the Notorious LA Traffic
They say the Los Angeles metropolitan area is built for the car, but that depends on how you see it.
The traffic jams in LA were the worst nationwide for decades, especially around Long Beach and Anaheim. Only recently, New York stole that title from the Californian city.
The fact that around 64% of the roads in LA are in desperate need of touch-ups doesn't help the traffic jams one bit.
The situation might be a little better during the weekend, though. So, you might want to prepare yourself for the traffic, be selective about when you drive, or steer clear of LA altogether.
4. Never Smoke With Kids in the Car
It's a given that driving with kids in the car means taking extra precautionary measures, such as hooking up the car seat.
However, one more thing to watch out for in California is that smoking with a minor in the car is illegal. This is an attempt to protect minors from secondhand smoke, especially if one of the parents is an avid smoker.
California isn't the only state with regulations like this, though. It's possible to find similar legislation in Arkansas, Maine, Utah, Vermont, Oregon, and Louisiana.
5. Watch Out for Car Break-ins Around San Francisco
Being a victim of an auto-burglary is possible worldwide, but San Francisco has recently gained quite the reputation.
It's not just the risk of getting your car stolen. In many cases, thieves break in to take whatever they can get their hands on the seats or inside the glove compartment.
So, you might want to watch what you leave visible on your passenger seat when you park your car. Things like laptop bags or phones can be particularly tempting for someone to smash the window, grab them, and run for them.
If you're only renting, check out what the insurance policy covers. Some residents even go as far as leaving their car unlocked, rolling down the window, or leaving the trunk open to save themselves the cost of replacing the broken windows!
6. Not All Window Tints Are Good to Go in California
Before you jump in and treat your car windows to tints, it might be good to double-check if the specs match the requirements in California.
The tint should pass the DMV inspection as long as the tint has a minimum of 70% visible light transmission. If you need extra coverage for a medical condition, you might be able to apply for an exemption.
A GPS service can save the day if you're new to California or just going somewhere new in the state. Not only because it'll map out the way but also because it can direct you to avoid traffic jams.
Just remember to activate the voice operation and get a holder for your phone. The last thing you want is to get ticketed for holding your phone while driving. Alternatively, you can opt to get a built-in nav system and cut the hassle out entirely.
Best Scenic Routes to Drive Through in California
If you're looking to escape the city traffic jams and experience the freeway-driving rush in California, you'll find plenty of coastal and interstate options.
Here are the top routes that you might want to consider for your next road trip:
Route
Start-End
What's There to Do/See
Highway 1 (Cabrillo Highway)
Dana Point to Leggett
Coastline sightseeing or visiting the Monterey Aquarium
Highway 101
LA to the Oregon border
Hiking and trails
Route 66 (Mother road)
From the Eastern Arizona border near Needles to Santa Monica
Staying in historic motels and basking in the vast desert landscape
Route 158 (June Lake Loop Route)
Takes off from US 395 and goes around the June Lake junctions
Viewing the lake scenery
(It might be closed for the winter)
Scenic Routes to Drive Through in California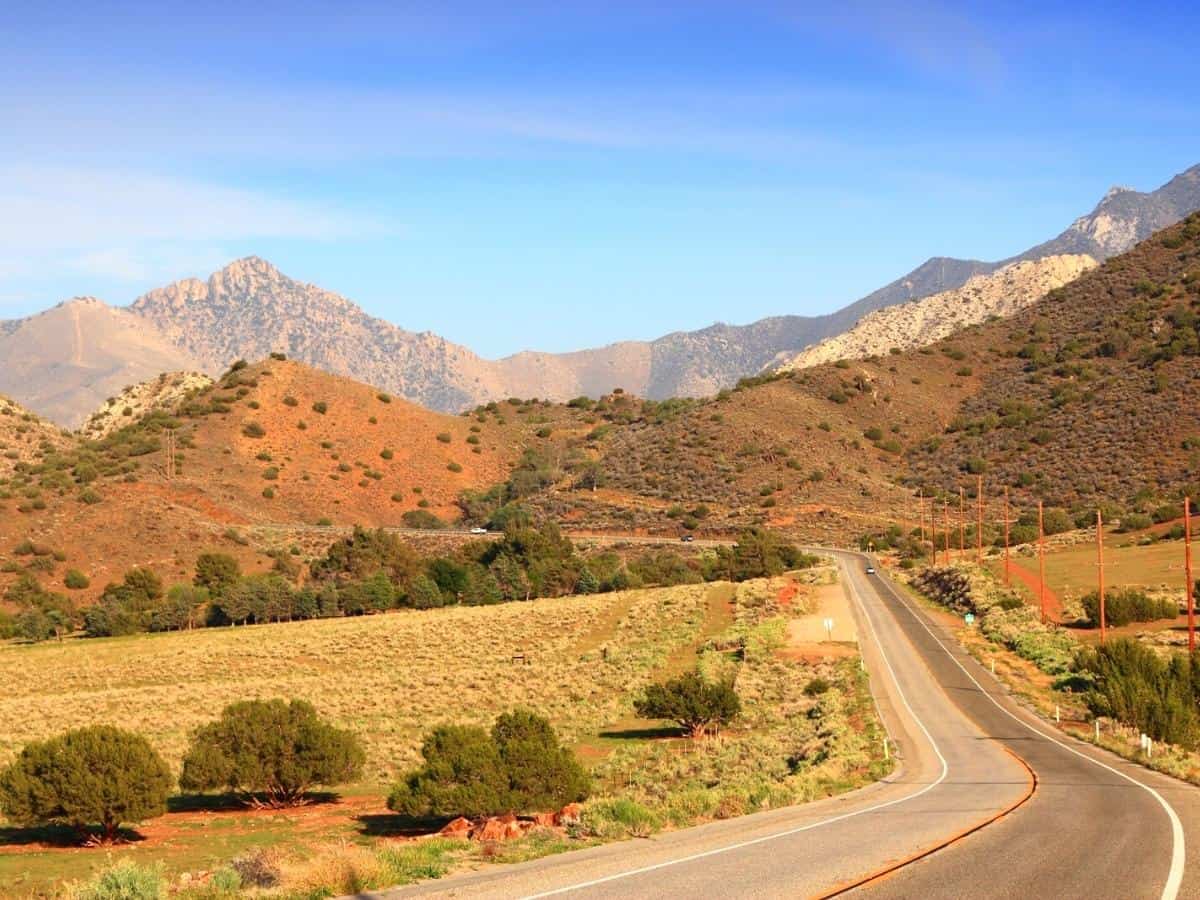 California Driver's FAQs
Let's move on to some of the frequently asked questions on driving in California:
What are the hardest places to drive through in California?
Whether it's due to traffic jams or poor routes, certain cities in California make for a rough ride.
Here are a few places that you might want to be extra careful around:
Anaheim
Long Beach
San Diego
San Francisco
Can you get online DMV services in California?
If you plan on driving in California, it's good to know that there are a few services you can get online without visiting the DMV. For instance, you can apply for a renewal, order a replacement sticker, or transfer the title.
What is the HOV lane in California?
Drivers in California might call the carpool lane the HOV, which is short for high occupancy vehicles.
What does the California Roll mean for drivers?
Legally, you're supposed to stop the car completely at each stop sign or red light. However, when drivers just barely slow down and then keep rolling, it's called a California Roll. Unfortunately, this happens too often in the Golden State that the name stuck!
References