Ok, it's time for a confession – San Francisco, with its quirky neighborhoods, crooked streets, and breathtaking ocean views, is (hands down) one of my favorite cities, as there are so many hidden gems just waiting to be explored!
San Francisco County, California, is famous for its iconic Golden Gate Bridge, Alcatraz Island, Silicon Valley, Fisherman's Wharf, Napa Valley, Chinatown, Ferry Building Marketplace, Painted Ladies, Lombard Street, cable cars, Muir Woods, Lands' End, and world-class craft breweries.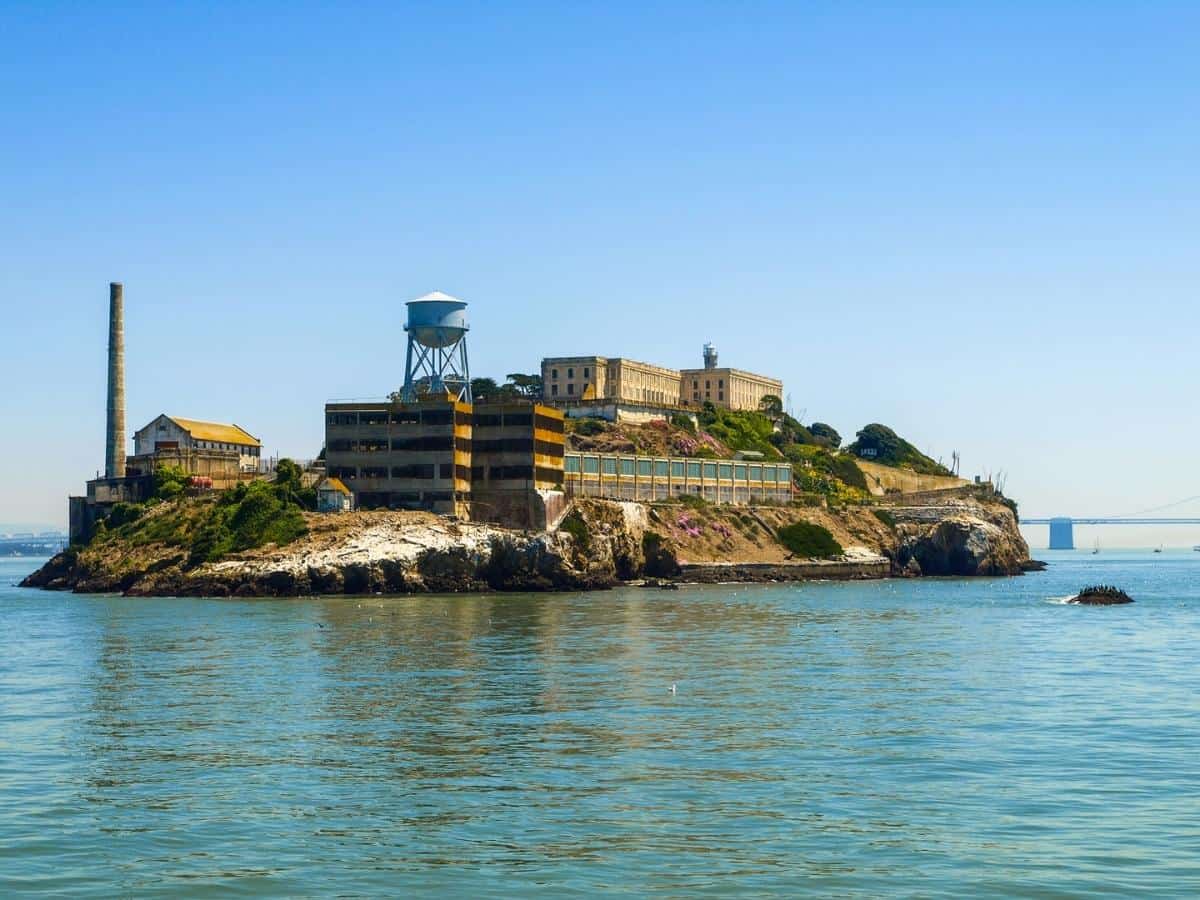 What Is San Francisco County, California Known For?
While trendy San Francisco is known for its cool summers, quirky architecture, steep hills, and infamous fog, it is mostly renowned for the following:
The Golden Gate Bridge
Alcatraz Island
Golden Gate Park
Silicon Valley
Fisherman's Wharf
The Napa Valley
The Golden Gate Bridge
The stately 746-foot towering orange-hued Golden Gate Bridge has been an iconic San Francisco Bay area landmark since 1937, and even when it is cloaked in a dense fog, this magnificent landmark will take your breath away!
It affords visitors panoramic views of the city on one side of the bridge and nature's bounty, including the vast navy-blue Pacific Ocean on the opposite side.
Alcatraz Island
Nothing sparked the imagination more than the formidable fortress or "The Rock" on Alcatraz Island, formerly a lighthouse and converted into a prison for infamous criminals in 1870; it has since become a legend!
To access this spine-chilling "den of iniquity," take a ferry from Alcatraz Landing's Pier 33 to the island, where you can visit a cell house and take a self-guided tour.
The tour is narrated by former inmates and guards who will share their tales of disastrous escape attempts and violent prison riots, including the story of the 1969 Native American, 19-month-long occupation of the island in protest of broken treaties with the authorities.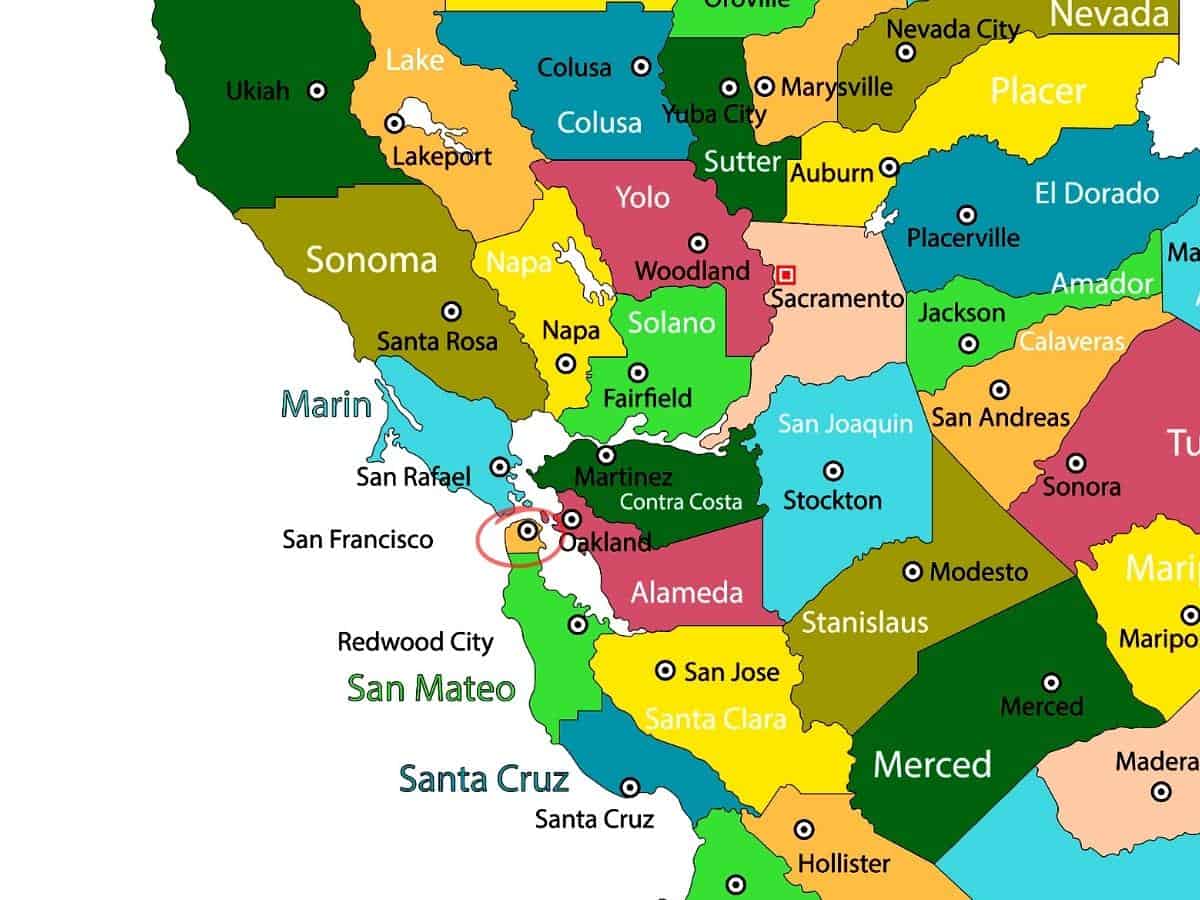 Golden Gate Park
Home to San Francisco's most iconic landmarks, The Golden Gate Park is home to the De Young Fine Arts Museum, the quintessentially Victorian glass-enclosed Conservatory of Flowers, including the Academy of Sciences.
Other picturesque attractions include Shakespeare's Garden, windmills, and, randomly, the infamous bison paddock – of all things!
If you want added entertainment, visit the park on a Sunday when the main drive is closed for vehicles, and a colorful assortment of quirky Lindy Hop dancers, roller-skaters, and cyclists frequent this cool park.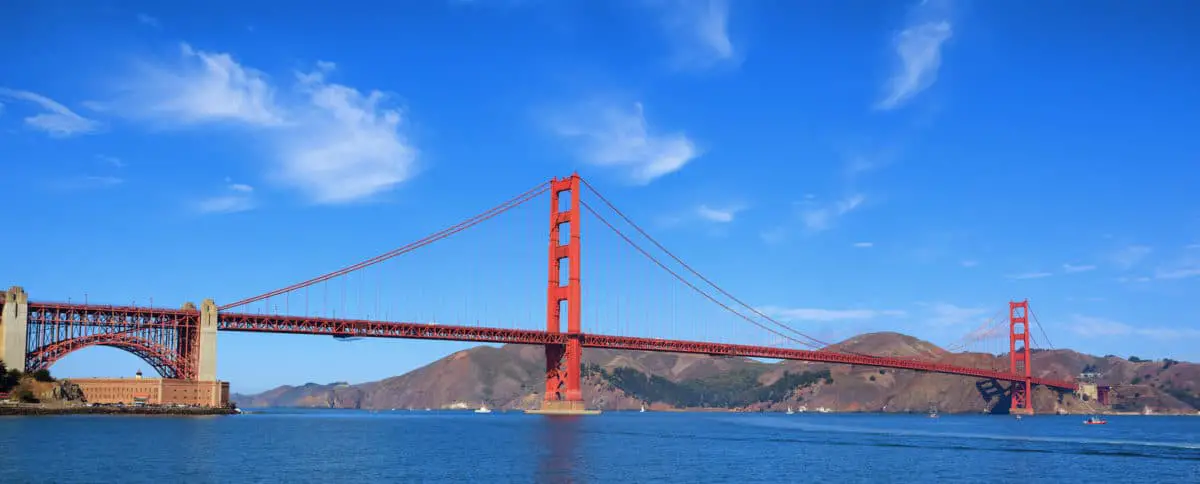 Silicon Valley 
Home to the Google headquarters and various other start-ups, California is one of the most significant tech hubs globally, so if you are a tech enthusiast, head over to the Tech Museum of Innovation or join a Stanford University tour on cutting-edge technological advancements.
Fisherman's Wharf
Home to a group of frolicking juvenile sea lions, Pier 39's K dock has become the go-to feeding hub for these entertaining sea creatures since 1989, following the Loma Prieta earthquake.
While no one knows why they have been frequenting the doc, it could be because the bay is teeming with squid pinnipeds and other fish in a sheltered area where they feel safe to roam.
What's In San Francisco County?
There is so much more to San Francisco apart from hilly streets, retro cable cars, indie bars, and quirky residents, as it has the following hidden gems that are just begging to be explored.
Chinatown
This storied Chinese immigrant enclave, situated on the corner of Grant Avenue and Bush Street with its impressive Dragon Gate entrance with its historic buildings, shops, and pocket parks, will transport you back in time.
Renowned for introducing America to the fine delights of Chinese delicacies like dim sum and chop suey, Chinatown is the perfect place to indulge in Asian cuisine at the Good Mong Kok Bakery or Hunan Home's Restaurant.
Ferry Building Marketplace
The historical Ferry Building's interior is foody heaven with delectable offerings like decadent Dandelion Chocolates, Donut Farm, and the thirst-quenching Fort Point Beer Co offerings.  
However, for three days a week on Tuesdays, Thursdays, and Saturdays, ranchers and farmers sell wares like flowers, farm-fresh veggies, and an assortment of succulent meats outside the Ferry building.
The Painted Ladies
While San Francisco is famed for its multi-colored Edwardian and Victorian chocolate box houses in the Haight-Ashbury, NoPa, Cole Valley, and Lower Haight neighborhoods, the Steiner Street Painted Ladies (Postcard Row) are the most iconic.
The Painted Ladies have been featured in several ads, movies, and leading TV shows like Full House, so no wonder it is one of the most photographed houses in the Bay area!
While you will not be able to explore them as they are privately owned, you can take your own Instagram shots across the street from the Alamo Square on the east-facing hillside.
Lombard Street
Although the city is renowned for having interesting roads that test any braking system – Lombard Street, the Crookedest Street in San Francisco, takes the cake!
The infamous Lombard Street features eight hair-pin bens over the Russian Hill, which is accessible via the Hyde Street cable car that will take you right to the top of the street with incredible views of the cityscape, then take the steps down the picturesque hill into the vibrant heart of the city.
Things To Do In San Francisco County
While there are too many fun things in San Francisco, the following iconic bucket-list activities are simply a must!
Ride an iconic cable car
Hug a redwood tree in The Muir Woods
Explore Lands End
Quench your thirst with a craft brewery tour
Ride An Iconic Cable Car
Featured in movies, TV shows, and postcards, cable cars (or trolleys) are a quintessentially San Franciscan mode of transport and the best way to explore the quirky city's hidden gems.
While locals seldom use cable cars to get around as it only operates in a small area and is a little expensive, tourists queue for miles to catch a ride and (literally) hang out on the cable cars on the route (apparently, it's a thing…).
Hug A Redwood Tree In The Muir Woods
If you are looking for a break from the city traffic, head to the staggeringly beautiful Muir Woods, situated north of San Francisco (roughly 16 miles from the city).
Muir Woods, a national monument, is home to spectacular redwood trees, including the staggeringly high 258 feet tall tree set in a well-preserved peaceful woodland, so if you feel the overriding need to hug a tree – head over to the Muir Woods!
Explore Lands End
If you are looking for the perfect spot to watch the sunset over the ocean – look no further! Lands End, situated in the Golden Gate National Recreation Area, with its meandering trails across rocky cliffs, is a showstopper viewing area across the bay!
Quench Your Thirst With A Craft Brewery Tour
San Francisco is one of the leading craft beer hubs in the USA, so you will be spoilt for choice as this foodie haven offers a plethora of some of the finest craft breweries to explore.
While most restaurants and bars proudly serve their homebrews, coupled with world-class culinary delights, visiting a craft brewery is great fun, especially if you want to learn more about the fine art of beer making.
So, if that piques your interest, book a neighborhood-based tour with a reputable operator specializing in the craft brew sector like SF on Tap, especially in the quirky Haight-Ashbury community.
Famous People From San Francisco County
Although San Francisco is the birthplace of many famous people, the following three stand out.
Tom Hanks
Renowned for playing iconic roles in Forrest Gump, Cast Away, and Philadelphia, award-winning actor, and director Tom Hanks, hailing from Concord, San Francisco needs no introduction. This iconic actor started as a stand-up comic and has subsequently built a stellar body of work in the movie industry.
Clint Eastwood
Native to San Francisco, he is a critically acclaimed actor and director. Clint Eastwood started his prolific career in classic spaghetti Westerns and has since become one of the most famous actors of his generation, and he even served a term as a Californian mayor in Carmel-by-The-Sea Californian mayor.
Bruce Lee
Bruce Lee, born in the heart of San Francisco's Chinatown, features in some of the most iconic martial art movies, and while his life was tragically cut short in the prime of his youth, his legacy lives on today.
San Francisco County FAQ
While you now have a better insight into what makes this quirky bayside city tick, let's address any remaining questions.
Is San Francisco County A Good Place To Live?
San Francisco is a great place to live as it features charming community neighborhoods, breathtaking views, and a sophisticated arts and culture scene. However, like all great cities, it has its dark underbelly with pervasive homelessness, a glaring wealth gap, and petty thefts.
Is It Expensive In San Francisco County?
San Francisco's cost of living is incredibly high compared to the rest of the country. To illustrate that point, a studio apartment in a decent neighborhood will cost you between $2,500 and $3,000 per month.
References: