The shopping experience in California can be a bit confusing. With the small urban stores and family-owned shops, you wouldn't know where to begin. Not to mention the different variety of products and cuisines each store carries.
If you don't know where to begin with grocery shopping, California doesn't make it any easier. So, in this article, we've gathered all the best California grocery stores, from the best deals to organic produce to high-quality ethnic food. Let's dive in.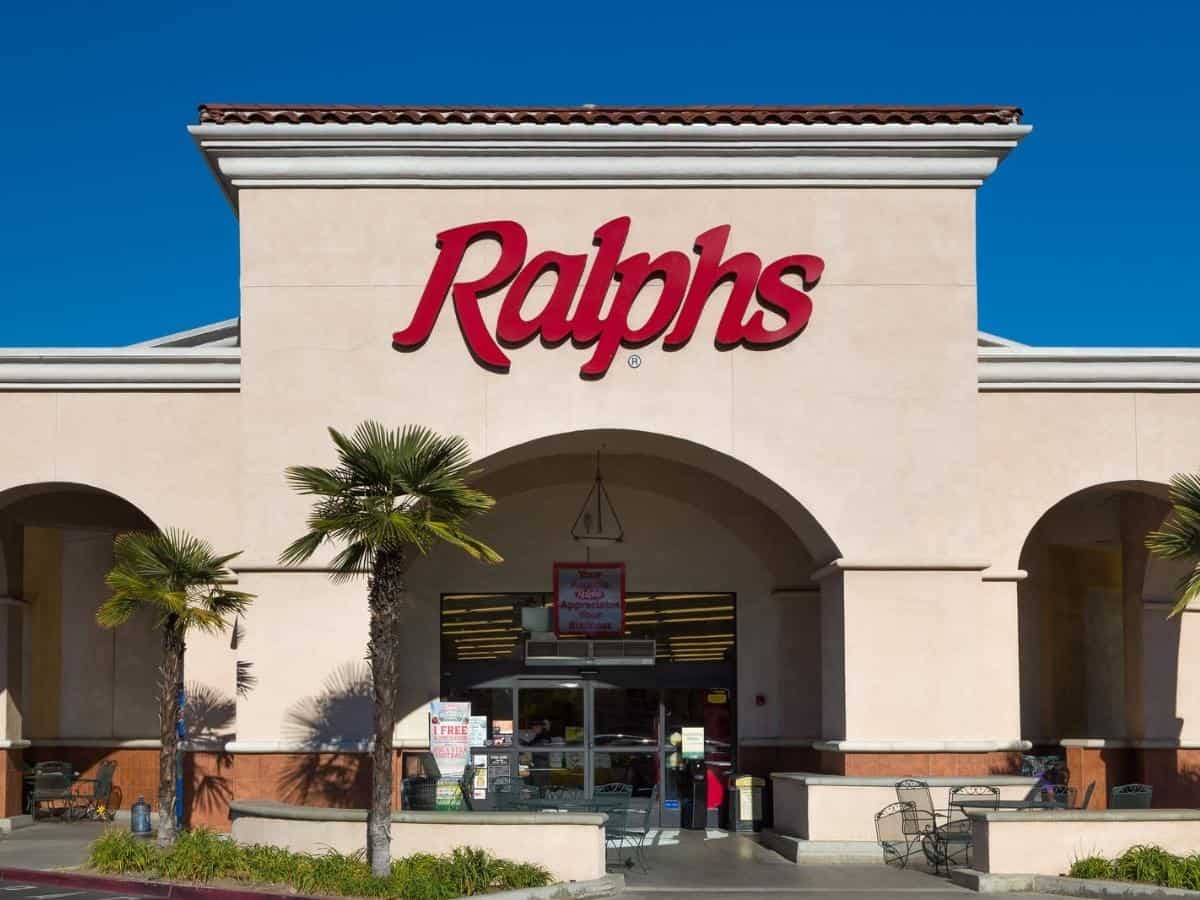 6 Best California Grocery Stores
There are several grocery stores in California, and choosing the best ones isn't an easy task. You may find a hidden corner store that you like more than the maze of big chains. However, grocery chains can offer unique brands, ethnic ingredients, and great deals.
Here are the best grocery stores in California:
1. Ralphs
As one of the first grocery stores in America, Ralphs can never disappoint. You can find anything you want at Ralphs without ever getting lost in the aisles of typical large supermarkets. The staff at Ralphs are always friendly and helpful as well.
Additionally, if you're following a healthier diet or just want more organic food, Ralphs Fresh Fare is a great choice. Not to mention that it's easy on your pocket.
Another way Ralph allows you to save is by offering a membership card. When you sign up for a Ralphs membership, you can get all the latest deals and promotions. You can also earn redeemable points each time you shop at Ralphs.
Ralphs is thriving in California with over 188 locations state-wide, with 28 stores located in Los Angeles alone. Needless to say, Californians love Ralphs, and for plenty of good reasons.
What We Like About Ralphs
Helpful staff
Multiple locations
Bargain offers and promotions
2. Albertsons
Albertsons supermarket is the second largest chain in America. This success isn't accidental. In fact, Albertsons uses customer analytics to enhance the shopping experience as much as possible.
By recognizing what brands customers like and the shopping patterns of consumers, Albertsons is able to innovate new brands to meet the needs of its shoppers.
This is how Albertsons caters to many demographics. It has brands like Albertsons Os that specializes in organic food. For luxury lovers, Albertsons' RESERVE offers premium, exclusive quality.
What truly sets Albertsons apart, though, is their e-shopping experience. You can get all the Albertsons products you need from the comfort of your home. While many grocery stores offer online shopping, Albertsons' technology is incredibly convenient.
What We Like About Albertsons
Multiple locations
Great e-shopping experience
Variety of Albertson brand products
3. Sprouts
If you want to kick off your healthy lifestyle but you're on a tight budget, Sprouts is your best friend. They offer some of the most competitive prices in the market.
Many people have questioned whether Sprouts offers good quality organic food, considering how organic produce is supposed to be much more expensive. Yet, that's not the case at all.
Sprouts' entire business model relies on produce. Many people specifically shop at the Phoenix-based grocery store due to the incredibly low prices of produce.
Since fruits and vegetables are perishable, people always need to buy more. This way, Sprouts never truly loses money!
Sprouts is one of the fastest-growing grocery chains, and it's not going anywhere soon. So, if you ever need fresh, organic produce that doesn't cost a fortune, you should pay Sprouts a visit.
What We Like About Sprouts
Best produce on a budget
Organic products
Cozy, well-organized aisles
4. Stater Bros
Stater Bros might not be as big as the other grocery chains on the list, but it's sure worth mentioning. After all, it's an iconic Southern California grocery store.
The family-owned grocery store is deeply integrated into the community with its friendly service and low prices.
What's so special about Stater Bros is their superb full-service meat counter. Stater Bros carries a great selection of cuts at a reasonable price. Not only will they cut your meat, but they'll also season it for you!
Their cake and bakery section is also pleasing, to say the least. You can get the same quality as in high-end bakeries at a much lower price.
What We Like About Stater Bros
South California native
Great meat cuts on a budget
Tasty bakery section
5. Marukai Market
People tend to think that getting high-quality ethnic food means you either have to spend an obscene amount of money or miraculously find a native-owned supermarket that imports from its homeland. Marukai market breaks the rules by offering you the best Asian ingredients at reasonable prices.
If you aren't into Asian food, the experience of shopping at Marukai Market is still a must. It's an artisanal grocery store that can stimulate all appetites. There, you find all your desires, from extravagant wagyu beef to prepared sushi.
Not all Marukai Markets are the same, though. Some are basically megastores, like the one found in Gardena, which is stocked with furniture, stuffed toys, and kimonos, all of which are Asian, of course! Needless to say, Marukai Market is more of an experience than a grocery store.
What We Like About Marukai Market
Authentic Asian ingredients
Affordable and premium products at the same place
Variable products other than grocery
6. Trader Joe's
Trader Joe's is definitely an eclectic fan favorite. The wide-ranging grocery store offers its own unique products. This means that if you want an eccentric ice cream flavor, or even an ethnic shakshuka starter, Trader Joe's has got it.
The grocery store has a personality of its own with its trademark chalkboards and distinct Hawaiian shirts. This branding truly sets Trader Joe's apart from its competitors.
However, you won't find any coupons or sale items at Trader Joe's. The store claims it already offers the best prices and deals, so there's no use for discounts.
That's true if you look at Trader Joe's competitive prices, but you still won't find the delight of holiday sales there.
Though a common complaint that Trader Joe's fans seem to have is that the store often discontinues its products. So, if you've fallen in love with an Italian dressing at Trader Joe's, stock up on it because you might not find it later.
What We Like About Trader Joe's
Trader Joe's unique products
Great prices
Unique shopping experience
References