When summer arrives, nothing is more refreshing than a cold treat like popsicles or ice creams. The best way to consume these is from paleterias that sell these frozen treats. So, what is a paleteria, and where do you get it?
A paleteria is a Mexican snack shop that sells paletas or Mexican ice cream. You can find it all around Hispanic neighborhoods, especially in California. Some paleterias also sell other Mexican snacks such as mangonadas and aguas frescas.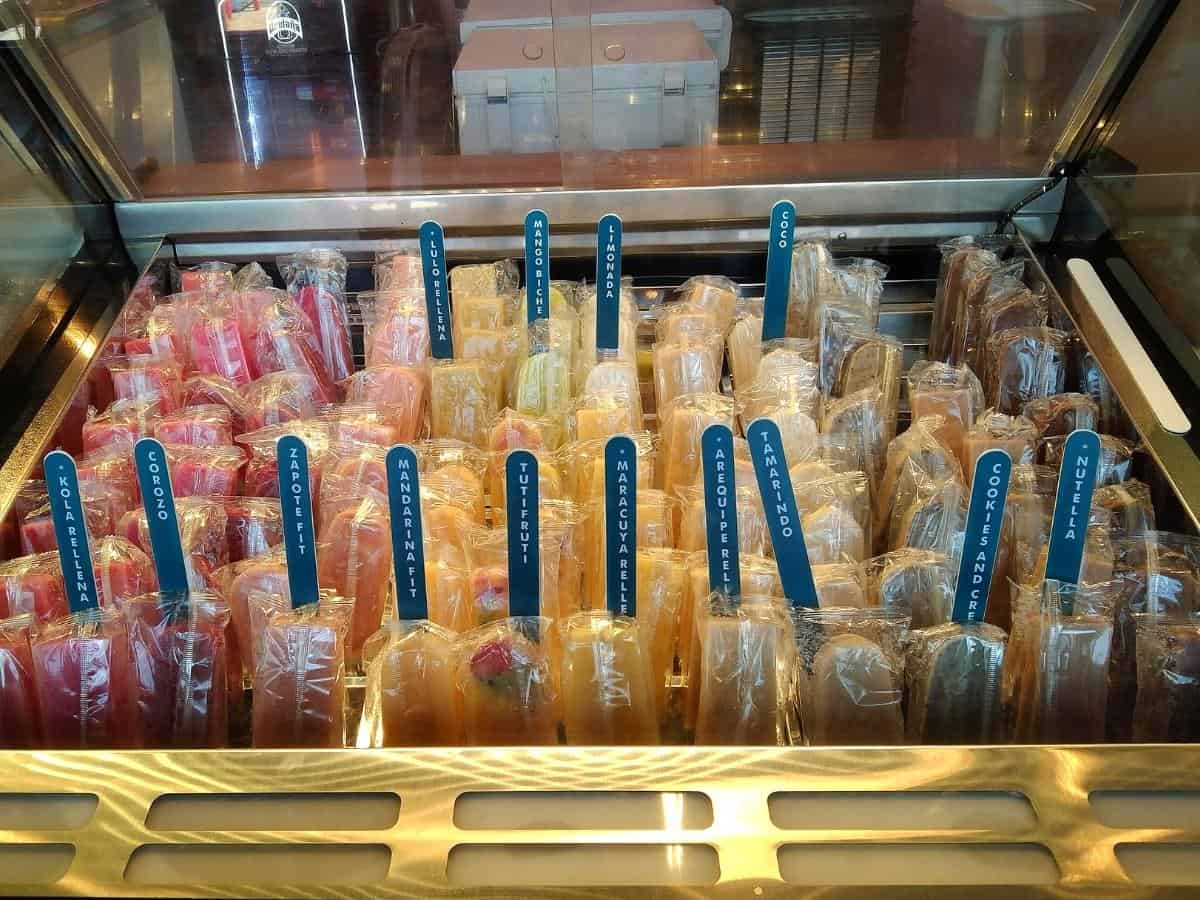 What Is a Paleteria?
Paleteria refers to ice cream shops, but not just any ice cream shop. An ice cream shop becomes a paleteria when it sells Mexican popsicles.
The term paleteria comes from the word palate or the sense of taste. This connection makes sense because paleterias are Hispanic snack shops filled with delicious popsicles and other Mexican treats.
If you live in California, you may see a lot of paleterias. That's because California is rich in Hispanic culture that continues to spread throughout the state.
What Is a Paleta?
Paletas are Mexican ice creams or popsicles that you see in paleterias. They're delicious frozen treats that you can easily get from paleterias.
Unlike regular American popsicles, paletas use fresh ingredients. They could be fruits, herbs, nuts, and even spices. They only share with American popsicles that they also come in wooden sticks.
Paletas can have a wide range of flavors. You can choose between water-based or cream-based paletas. Water-based paletas typically have a translucent to opaque appearance with chunks of fruits. On the other hand, cream-based paletas are more like your run-of-the-mill ice cream on a stick.
From fruity punches of orange or grapes to the creamy goodness of milk with churros, you're sure to get one that suits your tastebuds.
What's excellent about paletas is that they don't use artificial sugars. Every ounce of tang and sweetness in the flavor comes from the ingredients. They're also popular treats because they don't taste as sweet as regular popsicles.
Aside from shops and moving carts, you can also buy paletas from grocery stores. So, you can purchase paletas in tubs or pints instead of a stick. Others come in a cup with a stick in the middle to preserve the traditional look of a paleta.
What Are Different Paleta Flavors
If you're craving something sweet and cold on a hot summer day, you can choose between water-based or cream-based paletas to satisfy your buds.
Water-based Flavors
Water-based paletas usually come from fruit blends. Making them home requires your preferred fruit, water, sugar, and a squeeze of lime to create a harmonious taste.
Here are some of the most popular water-based paleta flavors that you don't want to miss:
Watermelon
Cantaloupe
Strawberries
Pineapple
Mango
Grape and cucumber with chili
Lemon
Jicama
Cream-based Flavors
For cream-based paletas, you simply replace water with milk or cream. You'll get a smooth and thick texture; it'll be closer to eating ice cream.
Check out some of these tasty cream-based paletas that you should try next:
Strawberry cream
Vanilla with mango cream
Horchata strawberry
Coconut cream
Chocolate
Peaches and cream
Eggnog
Cookies and cream
Rice pudding
Paleterias in California
Paletas are becoming an essential part of summer. Here are some paleterias you can find in California.
| | | |
| --- | --- | --- |
|   | Products | Location |
| La Michoacana Paleteria | Paletas, bionicos, botanas, other snacks | Paramount, CA |
| La Michoacana PLUS | Paletas, mangonadas, bionicos, elotes | Huntington Park, CA |
| La Michoacana Nieves Autenticas | Paletas, snacks, drinks, mangonadas, ice cream | Los Angeles, CA |
| Paleteria La Mexicana | Paletas, bolis, chocolate-dripped ice cream bars | Long Beach, CA |
| Mateo's Ice Cream & Fruit Bars | Paletas, ice creams, sandwiches, drinks, jellos | Los Angeles, CA |
| Michoacana Alhambra | Paletas, tacos, agua frescas, snacks, | Alhambra, CA |
Locations for Paleterias in California Products
La Michoacana Paleteria
You can find La Michoacana Paleteria in Paramount, California. It carries some of the most refreshing paletas in the neighborhood with a wide range of flavors.
One reviewer said their "strawberries and cream are out of this world."
They also serve other Mexican snacks such as fruit salads, mangonadas, chicharrones, and tostilocos.
La Michoacana PLUS
If you're in Salt Lake Park, you can have a five-minute drive towards La Michoacana PLUS in Huntington Park. Its lively and colorful snack shop offers both water-based and cream-based paletas.
You can choose from the typical fruity paletas like strawberry, tamarind, and mango. Still, you can also try unique flavor combinations such as tamarind with chamoy, gummy bears, and pineapple with chili.
Additionally, they have creamy paletas, including avocado, nuts, and chocolate. Aside from paletas, you can find delicious snacks here, too. Choose from elotes, nachos, papas, and many more to get a savory feel.
La Michoacana Nieves Autenticas
Los Angeles is a melting pot of different cultures. As such, Mexican is one of the most outstanding cuisines in this area.
If you're craving paletas, head on to La Michoacana Nieves Autenticas. It's one of the go-to paleterias of both locals and tourists.
La Michoacana Nieves Autenticas serve a good variety of paleta flavors. Not only are they delicious, but they also come at an affordable price. One reviewer even considered this place to be on his favorites list.
Paleteria La Mexicana
If you're in Long Beach, California, try heading onto Paleteria La Mexicana for some nostalgia-filled paletas.
The great thing about this little shop is that you can buy paletas in bulk for an affordable price. Simply fill a box with as many paletas as you want, and you can be on your merry way.
Customers also said that Paleteria La Mexicana has flavors other paleterias don't, which is always a plus.
Mateo's Ice Cream & Fruit Bars
Although it doesn't seem like the usual paleteria, Mateo's Ice Cream & Fruit Bars has been one of the neighborhood's favorite shops since 2000. The shop prides itself on homemade paletas and other delicious snacks.
What's more, they use simple ingredients to create dozens of flavors. The shop's mango chile and black sapote are its best-selling paletas.
Michoacana Alhambra
Michoacana Alhambra may be known more as a taqueria with savory tacos. However, they also serve paletas to finish off any tasty meal. You can find this snack shop in Alhambra, California, along Fremont Avenue.
From water-based and cream-based paletas, they've got it all. Fruity paletas contain real fruits, while creamy ones may contain candy and other chunks.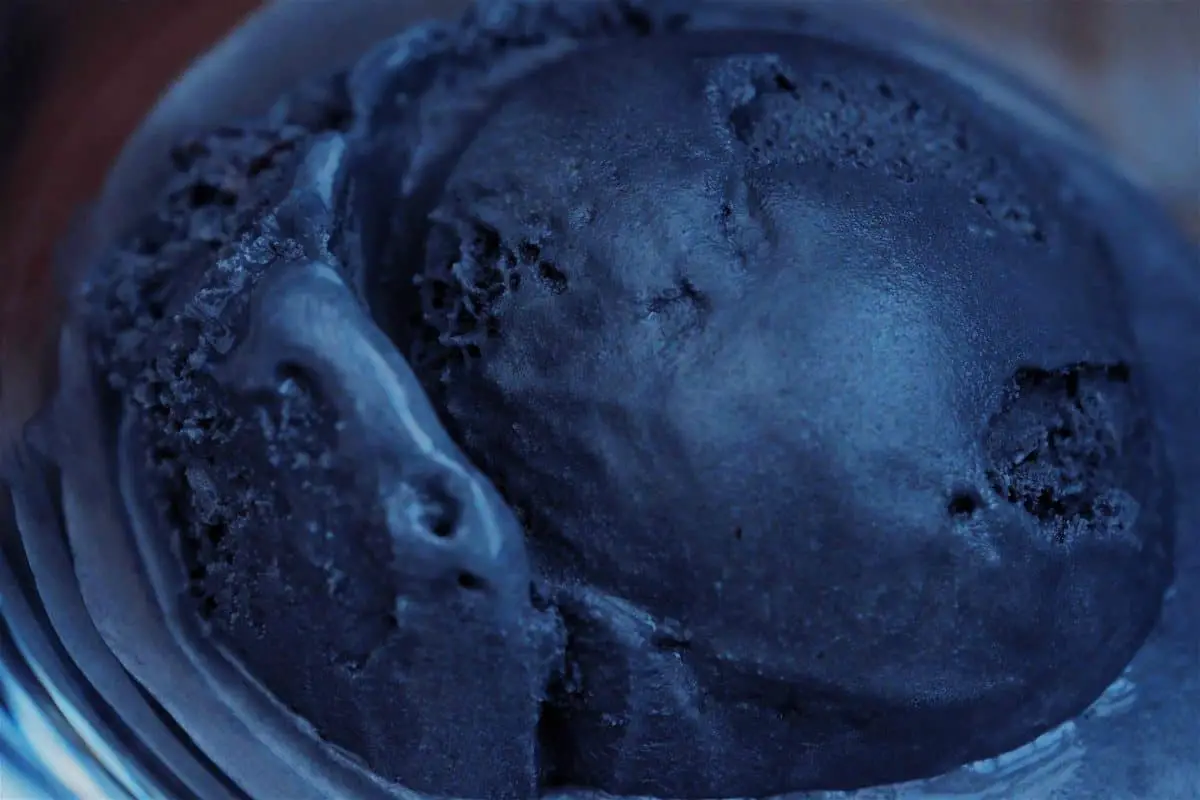 History of Paleterias
Ever wondered why a lot of paleterias have the name "Michoacana" in them? The history behind paletas and paleterias is ambiguous.
However, the most popular story puts recognition on Tocumbo, Michoacan, in 1930. Paletas began appearing in Michoacan villages when Rafael Malfavon distributed them in boxes atop donkeys.
Two more Tocumbo residents brought the paleta idea to Mexico City a decade later. Paleterias continued to grow all over Mexico when they provided money to their relatives to expand the paleta business. As a result, most paleterias were named La Michoacana.
Another story points to another Michoacan ice cream maker who traveled to the US. He went back to Mexico in the 1960s after discovering American frozen deserts. After that, he opened up his paleteria in Mexico.
Since no one trademarked the name La Michoacana, the name eventually became synonymous with a paleteria. So, any snack shop that contains "La Michoacana" will surely sell paletas.
Paleteria FAQs
Is La Michoacana only in California?
La Michoacana became synonymous with paleterias. While the one in California remains the only one selling paletas in supermarkets, many independent shops in La Michoacana in different states. They're in Detroit, North Carolina, Texas, and Florida.
What is the difference between Mexican and American ice cream?
Unlike American ice cream, Mexican ice cream uses fresh ingredients. More so, they incorporate fruit chunks and other elements in the mix. Plus, you can get many options of exotic flavors from Mexican ice creams, such as sweet fruit with chile or cactus fruit.
When are paletas best eaten?
You can eat paletas at any time of the day and year. However, it's particularly popular as a summer treat or as a snack for a hot afternoon.
References: