A trip to Death Valley National Park promises an experience like no other. Death Valley, California, is the largest and perhaps most awe-inspiring park in the contiguous United States.
Most of Death Valley National Park is in Inyo County, part of southwestern California. A smaller portion spans into the Bullfrog Hills of Nevada. Death Valley National Park is dwarfed only by four separate Alaskan national parks.
In Death Valley, you can wonder at the 600+ high sand dunes or marvel at the area known as the Artist's Palette. You can camp for days or stay at a luxurious hotel. It is no wonder that nearly 1 million people visit Death Valley Park each year.
Death Valley National Park in California is a record-breaking natural wonder that can accommodate the wishes of any park-lover. Endless activities provide family fun or challenging hikes for passionate outdoorsmen. Welcome to your complete guide to things to do in Death Valley National Park!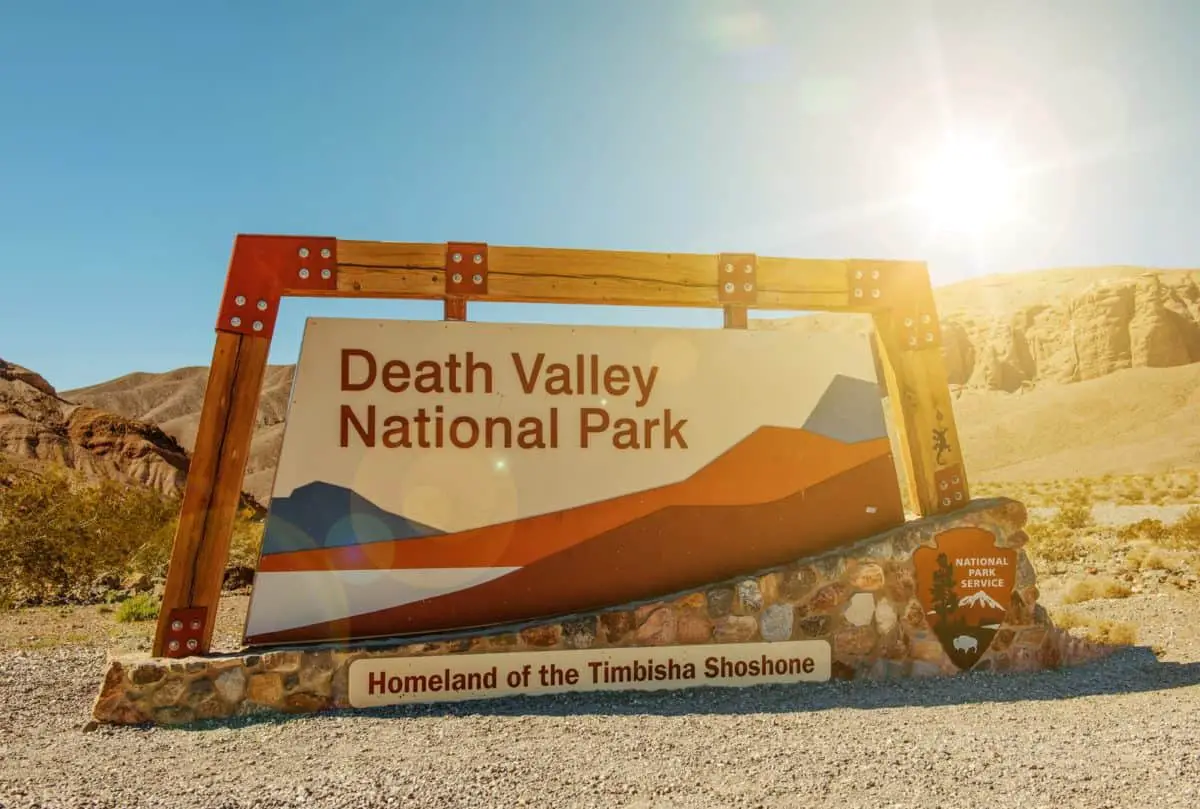 Location:
California Highway 190
Death Valley National Park, CA
92328
Entrance Fees:
$30 Per Vehicle
$25 Per Motorcycle
$15 Per Individual
Getting There: The directions to Death Valley are deceivingly simple. California Highway 190 runs east-west through the park, and the best way to access it is to drive West from Nevada or East if you're coming from California. The north-south pass is CA 178, Badwater Road, or North Highway.
You can access the park via paved entrances from the following destinations:
East
CA 190 from Death Valley Junction, CA
SR 374 from Beatty, NV
CA 178 from Shoshone, CA
West
CA 190 from Olancha, CA (SR 136 from Lone Pine, CA)
SR 178 (Panamint Valley Rd) from Trona, CA
How Long To Stay: A minimum of 3 days should allow you to see the things that interest you and your traveling group the most.
Best Time of Year: The most comfortable time to visit Death Valley is during the Winter season of November through March.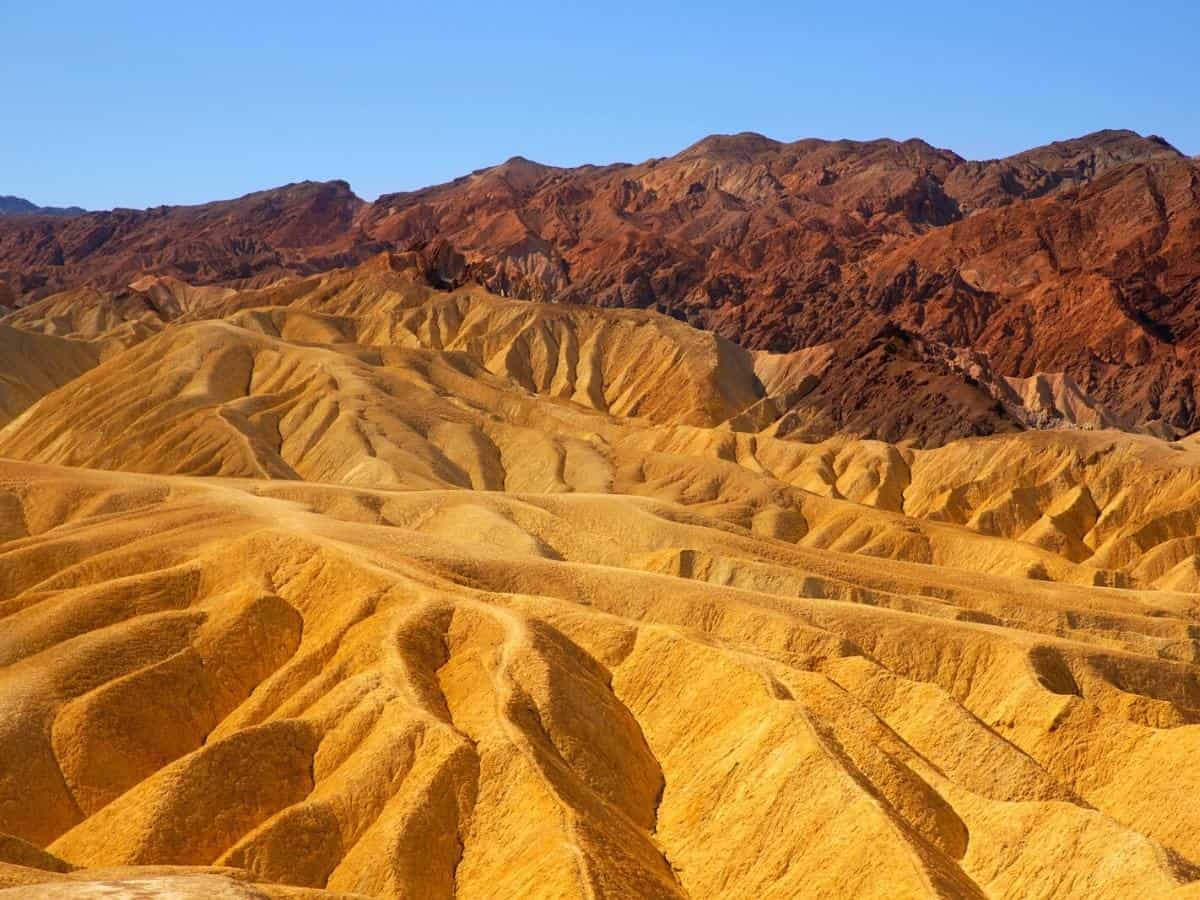 Is Death Valley National Park Worth Visiting?
The answer is a resounding yes. Death Valley's intense temperatures may inspire curiosity, but the traveling rocks of the Racetrack Playa and the bottomed-out Badwater Basin are also massive attractions.
Death Valley has the lowest sea level, highest temperatures, and driest climate of any place on earth. However, what makes Death Valley special to the modern traveler is that it has something for everyone.
Age: In 1933, Death Valley itself was named a National Monument. As a National Park, it is considerably younger and was named in 1994.
Size:
5,270 sq miles
140 miles long
From 5 to 15 miles wide
Named After: Death Valley's name originates from a group of Pioneers who crossed the desert-like valley in 1849. Though only one of them perished during the journey, their parting words were said to be "Goodbye, Death Valley."
Weather: You may already have gathered that Death Valley's summers are stifling. Some seasoned travelers advised staying away from the park during late Spring and Summer as temperatures average 120 degrees Fahrenheit during the day.
Rain is rare in Death Valley, especially during Summer. Fall, winter, and early spring are far more friendly and are ideal conditions for hiking, camping, and other outdoor activities.
Expect an agreeable 65-75 degrees Fahrenheit during these seasons. Sudden rainfalls can occur in Death Valley through the Winter months and in the Spring.
What To Do in Death Valley National Park
Death Valley Park has a seemingly endless amount of amazing activities to fill your day. You can experience the major attractions in a few days, but a more extensive trip to Death Valley will not lack activities.
Here are a few examples of how to spend your time at Death Valley:
Camping
Hiking
Park Activities
Day Drive
Photo Ops
Camping
Death Valley camping is suitable both for the refined glamper and rugged woodsmen. Numerous campgrounds in Death Valley accommodate either RVs and trailers, tents, or both.
Some camps are more luxurious, with water hookups and areas to eat and socialize. Others are meant to be more private and immerse you in nature.
Highlight: Death Valley Park runs special camping programs for BIPOC and youth that can bring the healing of nature to people who need it most in a safe, guided environment.
Hiking
Death Valley has many hiking trails, from easy to difficult. However, do not take your hiking trip lightly. You'll want to prepare adequately.
As long as you take care while hiking, it can be a fun experience. You can see some of Death Valley's natural wonders with your own eyes. Some notable trails include Natural Bridge Canyon, a low-key half-mile hike, and Dante's View, an 8-mile trek with gorgeous views of Badwater Basin.
Highlight: Hiking is best in Death Valley during the Winter season, from November-March.
Park Activities
Death Valley National Park is a wholesome environment suitable for the whole family despite its ominous name. In addition to the natural features, there are a plethora of historical wonders like Scotty's Castle and the ghost towns of Panamint City and Ballarat.
Furnace Creek, the heart of Death Valley, is not just the visitor center but a hub. The rangers there will answer questions and guide you to park-run activities.
Highlight: The Park runs a Junior Rangers program out of Furnace Creek that will keep kids inspired and learning!
Day Drive
For one reason or another, some people like to experience national parks from the comfort of their vehicles. You can drive right into Death Valley and on roads with exquisite views throughout the park.
Highlight: Take the day-long, early-start Wild Rose Day Trip to see features like the Charcoal Kilns and Aguerberry Point.
Photo Ops
Visitors to Death Valley love to take photo ops with the notable landforms throughout the park.
Photo ops are a quick way to preserve the memory of your trip, and using an actual camera will keep you off your phone and enjoying nature!
Highlight: The Artist's Palette, The Eureka Sand Dunes, and Ubehebe Crater are some of the best places to take pictures with friends and family.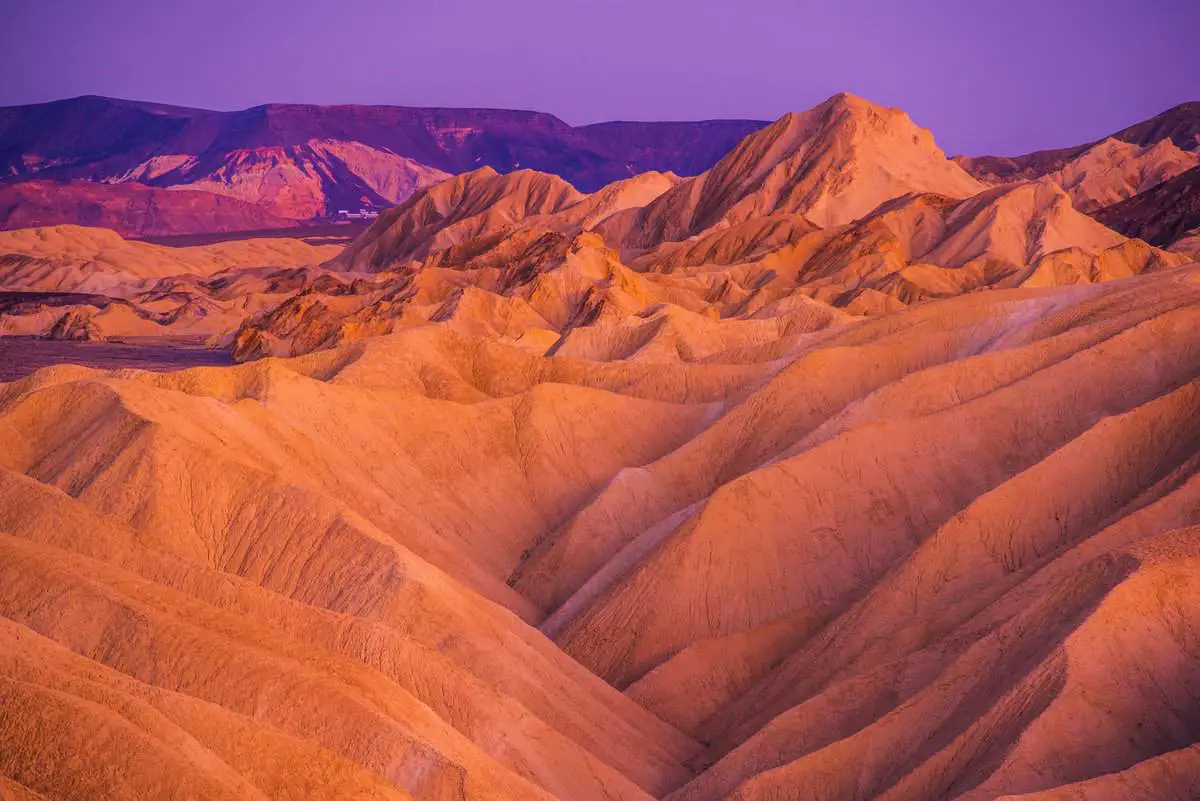 How To Spend a Day in Death Valley National Park
One day is not enough for Death Valley, but if you cannot stay for more than a few, here are some ideas on making the most of each day of your trip. Death Valley has activities from dawn to dusk at any time of day.
Morning
Check-in at Furnace Creek and greet the day with a morning hike. Sunrise hikes at Death Valley are popular because of the agreeable temperatures, and the park offers an expansive sky view.
Lunch
Depending on where you are staying, there are different options for lunch. Some hotels, B&Bs, and resorts have meals included or restaurants open. The down-to-earth Death Valley tourist can pack a protein-filled lunch and eat with nature.
Alternately, head back to the campground picnic tables to socialize.
Afternoon
A great way to spend hot afternoons in Death Valley is by joining in on historic tourist attractions like Scotty's Castle, a 1920s-style mansion in the park. Less strenuous than hiking or other outdoor activities, a tour is a low-key way to round out the day.
When Is Death Valley National Park Open?
Death Valley National Park is open year-round, 7 days a week, 365 days a year. The Furnace Creek Visitor Center is open 7 days a week, all year round, from 8 am to 5 pm, and on holidays.
Death Valley is open on all holidays
Furnace Creek Visitor Center is open on all holidays
March and April tend to be the busiest
What time of year you travel to Death Valley is your choice, but be mindful of the dangerous summer weather. Additionally, making reservations for lodging and activities several months ahead is wise.
Driving To Death Valley National Park
There are several ways to drive into Death Valley National Park, depending on where you are coming from and which highway you prefer.

California Highway 190 is the most direct route to the park from East or West. There are plenty of signs pointing to the visitor center and campgrounds.
Where To Stay in Death Valley National Park
As far as hotels and inns, Death Valley is somewhat limited. The same goes for cabins and lodging, though campgrounds are prolific. Here are the best places to stay in Death Valley.
Lodging
Lodging in Death Valley is sparse. Because the national park is not near any populated areas, most places to stay either provide full accommodations or campers will plan their meals. There is one fantastic lodge in Death Valley: the Panamint Springs Resort.
Hotels
Death Valley has hotels located in Furnace Creek and Stovepipe Wells. These hotels usually have high rates but include restaurants, food, and connections to the rest of the park. The top 3 hotels in Death Valley are:
Stovepipe Wells Valley Hotel and Restaurant
The Oasis at Death Valley
The Furnace Creek Inn
Camping
Camping is the most prolific lodging option in Death Valley, with at least 10 campgrounds in the park. These three campgrounds are best for rough, comfortable, and RV camping.
Panamint Springs Camping
Furnace Creek Campground
Sunset Campground Death Valley
Death Valley National Park FAQ
Check out below for more information about this national park.
What are the dangers in Death Valley National Park?
By far, the heat is the greatest danger in Death Valley. Especially during the summertime, daily temperatures can exceed 100 degrees Fahrenheit. It is essential to be ready to deal with heat during your trip. Although there is some large wildlife like pumas, animals are not typically a threat.
Can you drive through Death Valley National Park?
Yes, you can drive through Death Valley if you want to via California Highway 190 or other smaller highways.
Where do you fly in to get to Death Valley National Park?
Las Vegas McCarren in Nevada is the closest airport located near Death Valley. This is usually where people will fly in to access the National Park.
Sources: