Aliso Viejo is a city located in southern Orange County, California, and it's considered a part of San Joaquin Hill. In 2001, Aliso Viejo became Orange County's 34th city.
Aliso Viejo is one of the safest and best places to live in. It's a great choice of a place for those who want to live in a nice city and not be too far away from their work. The motto of Aliso Viejo is "live, work, learn, shop, and play," which is a perfect sum-up of life in that city.
Facts About Aliso Viejo
Land Area: 6.93 sq mi
Area Code: 949
Zip code: 92656-92698
Time zone: UTC-8, summer (DST) UTC-7
Elevation: 410 ft
Median Household Income: $112,689, with 3.81% 1-year growth according to 2019  DataUSA statistics.
Median Property Price: $632,900, with 3.65% 1-year growth according to 2019 DataUSA statistics.
Average Age: The majority of Aliso Viejo residents are between 35 and 54 years old, with an average age of 37.4
Population: There are 52,176 residents living in Aliso Viejo.
Education: A little over 96% of Aliso Viejo's adult residents are high school graduates, while 56.3% are college graduates. In addition, 6.7% of adult residents are attending college.
Employment Rates: According to 2019 DataUSA statistics, the employed population in Aliso Viejo is 28,771, that's over half the population back then.
Crime Rate: Aliso Viejo has a crime index of 67, which means it's safer than 67% of other US cities. There are 1 in 1863 chances of becoming a victim of a violent crime. Similarly, there are 1 in 134 chances of becoming a victim of a property crime.
Best Hotels: The top 5 hotels according to the guest rating are Homewood Suites by Hilton Aliso Viejo – Laguna Beach, Renaissance ClubSport Aliso Viejo Laguna Beach Hotel, Laguna Beach Lodge, Montage Laguna Beach, and Ayres Hotel Laguna Woods.
Best Restaurants: There are a variety of restaurants in Aliso Viejo. The top 5 restaurants are OPAH Restaurant & Bar, Peppino's Italian Family Restaurant, The Original Pancake House, Mangia Bene Cucina, and Thai Bite.
Where Is Aliso Viejo Located?
Aliso Viejo is located south of Orange County, California, about 52 miles from downtown Los Angeles. It shares borders with Laguna Beach on the southwest, Laguna Hills on the east, Laguna Woods on the north, and Laguna Niguel on the southeast.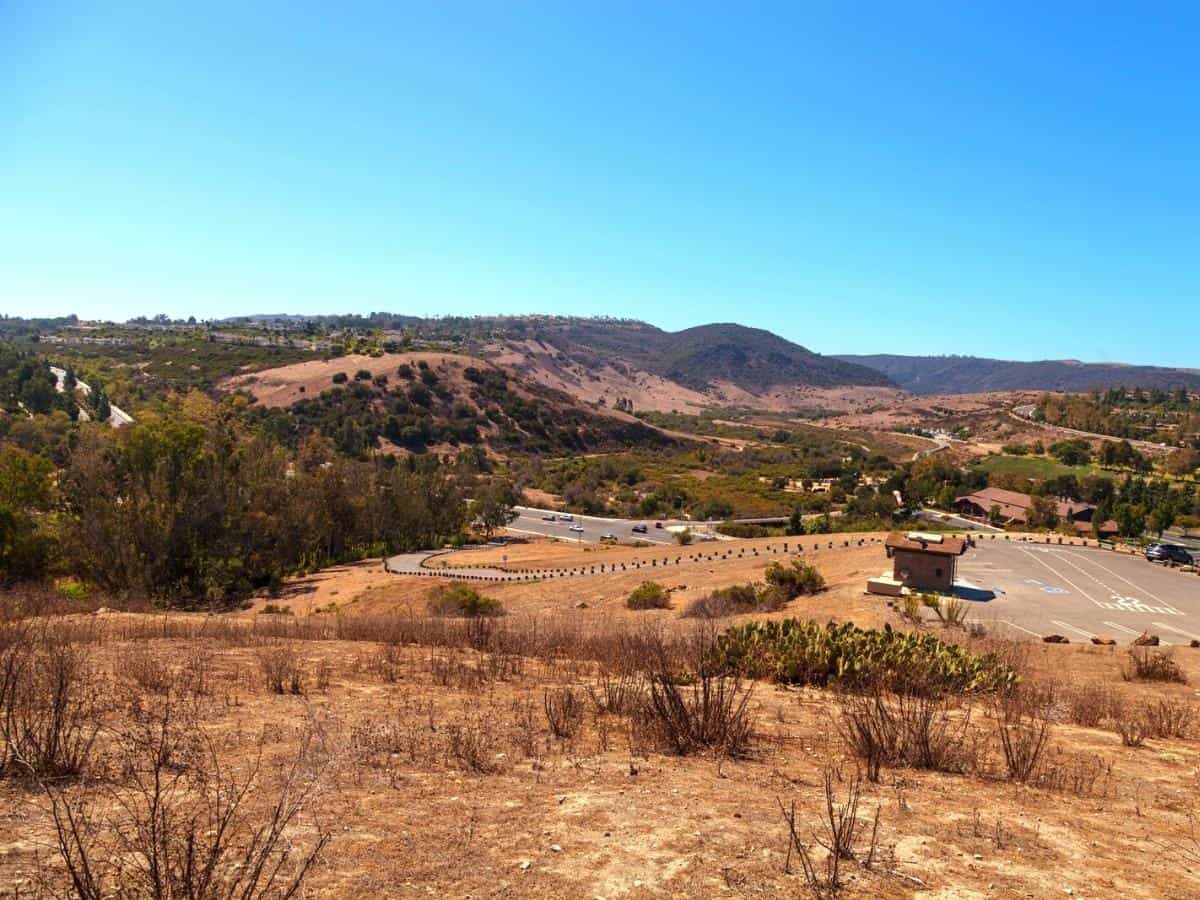 History of Aliso Viejo
Aliso Viejo is a planned community once a part of Moulton Ranch. The Mexican government originally granted the land to Juan Avila in 1842. Over the years, many parts of the Moulton Ranch were sold and later became Laguna Hills, Laguna Niguel, etc.
The Mission Viejo Company purchased the remaining land, about 6,600 acres, to transform it into a planned community. They named it Aliso Viejo, which derives from Spanish for "old alder" or "old sycamore."
Orange County approved the master plan of Aliso Viejo in 1979, which contained 20,000 homes for a population of 50,000 persons. The homes were sold in March 1982, and the first family moved to Aliso Viejo in November of that same year.
Aliso Viejo Project
The project dedicated 2,600 acres to be a part of the Aliso and Wood Canyons Wilderness Park. Similarly, it dedicated 800 acres for public spaces, like schools, community facilities, local parks, and recreation.
The public spaces of the Aliso Viejo project were managed by the Aliso Viejo Community Association (AVCA), the first association of its kind in California.
Additionally, the project dedicated 900 acres to the construction of a business park and town center, which was called Pacific Park.
Consequently, this made the Aliso Viejo community the first community in California to balance the resident workforce and the number of projected jobs within its perimeter. The business park and the town center were expected to provide 22,000 jobs.
Additionally, within 1½ miles of every home, it encouraged live-and-work opportunities.
Aliso Viejo Incorporation
Since it was planned in 1979, Aliso Viejo was an unincorporated community until 2001. In 1999, the Aliso Viejo Cityhood 2000 Committee, led by its founder Carmen Vali-Cave was responsible for incorporating the city.
The initiative was approved and passed with 93.3% of the votes in favor of incorporation. Consequently, Aliso Viejo became a newly incorporated city, and Carmen Vali-Cave was its first mayor.
The New City Seal
Aliso Viejo adopted a city seal that featured a sunset, a tree, mountains, and buildings. Additionally, in celebrations of the incorporation date, the city seal also featured the slogan "July 2001."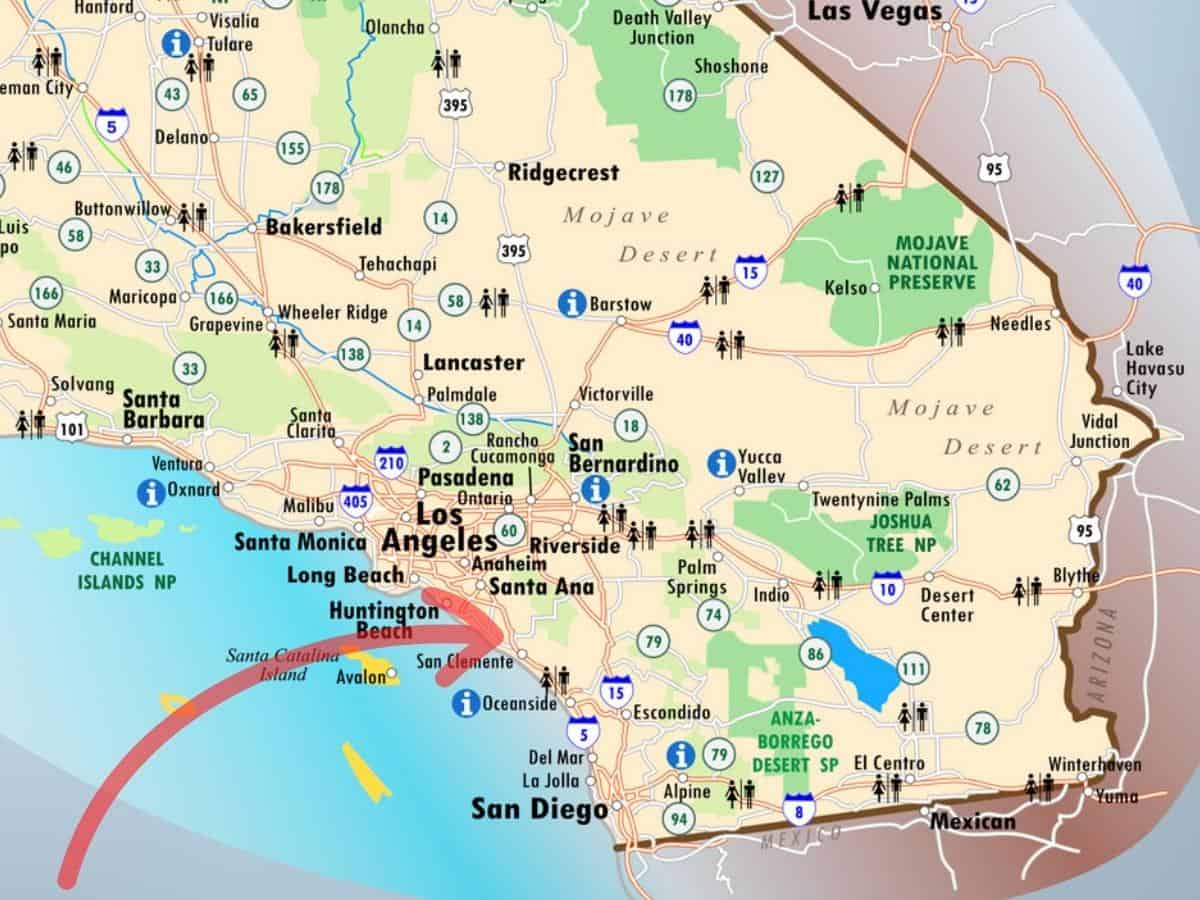 What's Aliso Viejo Known for?
Aliso Viejo is known for its great weather. The summers in Aliso Viejo are short, warm, and clear. The temperature varies between 48℉ to 80℉ over the year, and it rarely goes above 88℉. That makes it a great destination for outdoor activities.
Aliso Viejo is also known for being:
The only city in Orange County to incorporate since the year 2000. Back then, a resident created the city slogan to state, "Aliso Viejo – Experience It All."
Home to an 18-hole championship golf course where you can enjoy an exciting game of golf.
The place where scientists discovered the fossils of an 11 million-year-old Paleoparadoxia, which is an ancient creature resembling a hippopotamus.
Named as one of the Top 25 Towns to Live Well by Forbes.
Things To Do In Aliso Viejo
The wet season in Aliso Viejo lasts for only 4.4 months yearly. For the rest of the year, it's great to enjoy a good day out because, reportedly, Aliso Viejo witnesses 281 sunny days per year, and it rarely snows.
There are quite a few activities in Aliso Viejo and the surrounding areas. Which include:
Outdoor Activities
Enjoy the outdoors at the Aliso Viejo Community Park, which is a great place for relaxing or having a picnic. The park also contains walking trails, a bike trail, baseball diamonds, batting cages, soccer fields, and a couple of playgrounds.
You can also head to Crystal Cove State Park and enjoy the amazing natural features of Laguna Beach, like the canyons, ridges, and tidal pools. In addition, the park also has many beach activities to try, for example, scuba diving, surfing, snorkeling, and fishing.
If you're a sea lover, you'll definitely like spending a day at Main Beach. It's the longest and most popular beach in the area. Additionally, it's only a 15-minute drive away from Aliso Viejo.
Eating Out
There are many great restaurants in Aliso Viejo. OPAH Seafood Grill is a perfect choice if you're craving seafood. How about Italian food then? Peppino's Italian Family Restaurant makes the best pizzas in town.
There are also other varieties of restaurants, including Thai, Mexican, Hawaiian, Japanese, and Mediterranean.
Visiting Museums
The nearby Irvine Museum is a great place to visit and see amazing art pieces from the impressionism period. It showcases rotating exhibits all year round. So, no matter how often you visit Aliso Viejo, you'll never regret stepping by Irvine Museum.
In addition, if you have kids, you should never miss the Pretend City Children's Museum. It's located near Irvine and features a small-scale city for children to enjoy and interact with.
The pretend city includes a post office, a theatre, a coffee shop, a grocery store, a bank, a fire station, and a farm. It offers a unique experience for little kids.
The Pretend City Children's Museum also arranges many educational events. While you're there with your kids, you can step by Boomers, an amusement park with various activities suitable for all ages.
Shopping
The Aliso Viejo Town Center has a great shopping plaza with a wide array of stores, restaurants, cafes, and a cinema complex.
Other Activities
It doesn't matter if you're an amateur or professional golf player. You can enjoy a round of golf at the Aliso Viejo Country Club.
Additionally, if you're in the mood for a fun trip, Disneyland is only 24 miles away from Aliso Viejo.
Aliso Viejo FAQs
Is Aliso Viejo a good place to live in?
Yes, Aliso Viejo is one of California's best places to live. It offers a mix of an urban and suburban feel. Additionally, the public schools in Aliso Viejo are ranked among the best.
Is Aliso Viejo safe?
Aliso Viejo is in the top 5 of California's 50 Safest Cities of 2022, with a very low crime rate.
Is Aliso Viejo worth visiting?
Yes, definitely. Aliso Viejo is a great place to visit and enjoy an impressive diversity of attractions and activities.
References;