On December 28, 1971, Irvine, California, became a legal entity under the state's laws. Since then, it has caught the eye of many people due to its location and many leisure activities.
Irvine is home to some beautiful scenery and a diverse population. Additionally, it's family-friendly with many schools and universities. This post will take a closer look at Irvine, California. So let's dive right in.
Irvine, California, is one of the best cities in the state. It's packed with attractions that both residents and visitors will love. The city has a vast history that dates back to 1769.
Although it began as a rural town, it has undergone significant development. Now, it includes numerous parks, schools, and building complexes.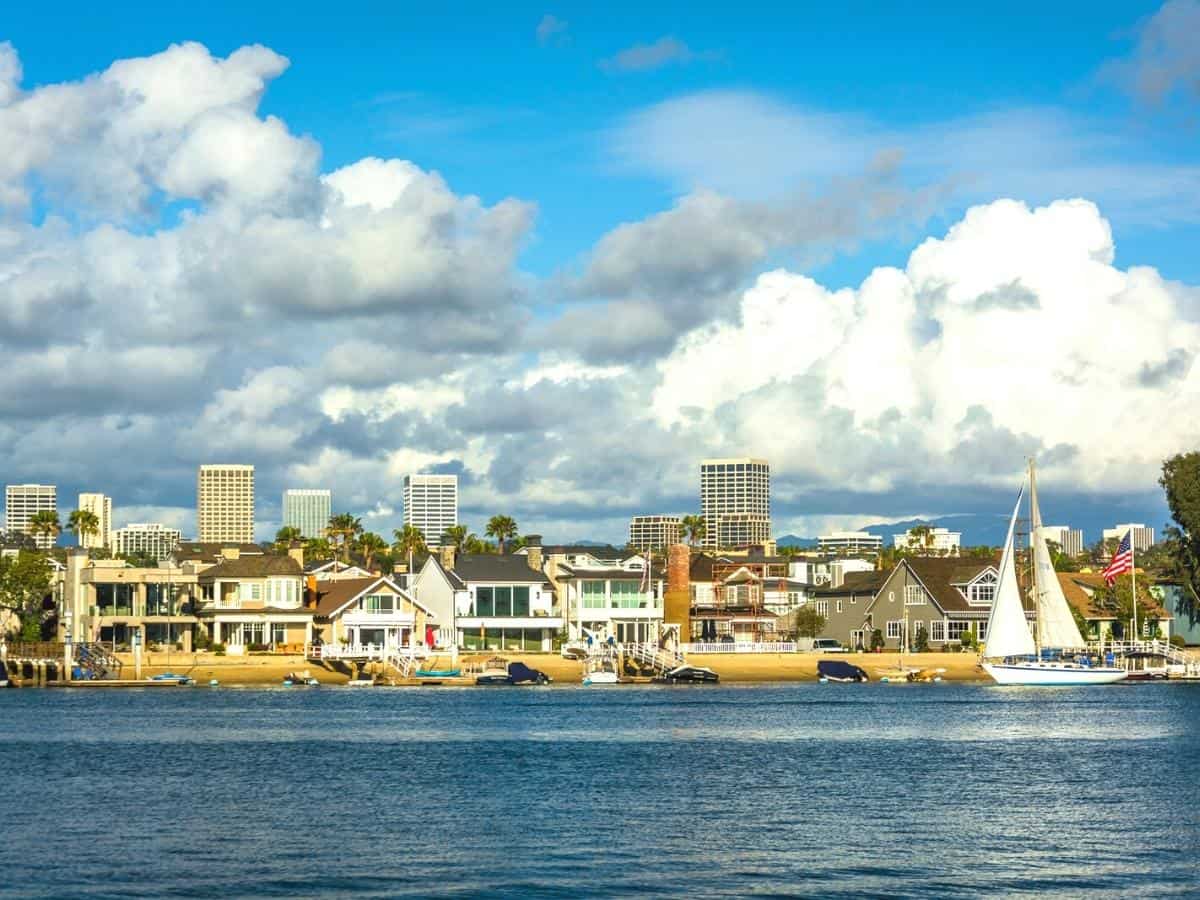 Facts About Irvine, California
Here are some informational facts about Irvine, California:
| | |
| --- | --- |
| Land Area | 65.92 square miles |
| Crime Rate | Violent crime is 8.9/100Property crime is 22.6/100 |
| Zip Codes | 92602, 92603, 92604, 92606, 92612, 92614, 92617, 92618, 92620 |
| Best Hotels | Homewood Suites by Hilton Irvine John Wayne AirportDoubleTree by Hilton Hotel Irvine – SpectrumSonesta IrvineAC Hotel by Marriott Irvine |
| Best Restaurants | Bosscat Kitchen and LibationsCraft By Smoke & FireSúp Noodle BarSiam Station |
Facts about Irvine, California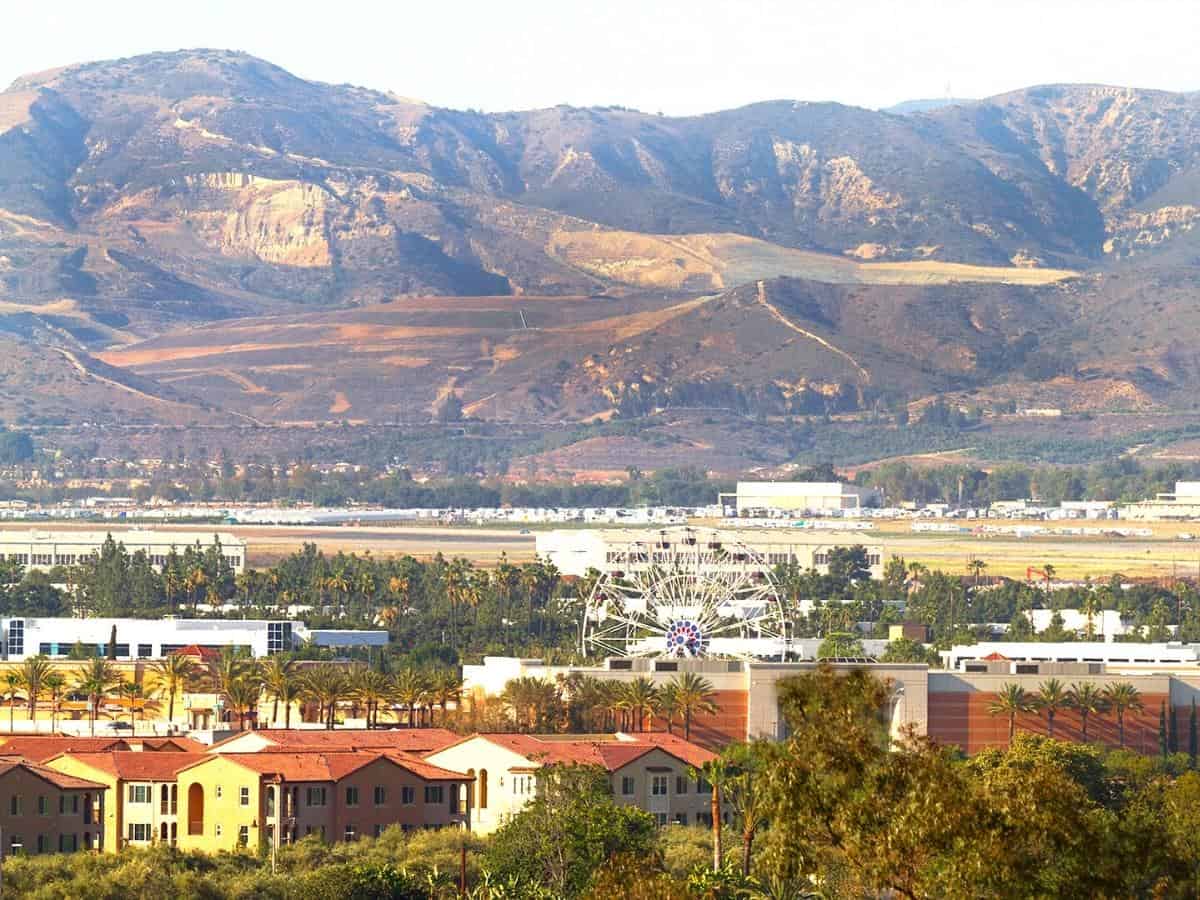 Where Is Irvine, California?
In the Southern region of the State, Orange County is where Irvine, California is situated. According to the coordinate system, the city is situated at 33.669445 latitudes and -117.823059 longitude.
Irvine's position is 90 miles north of San Diego and 40 miles southeast of Los Angeles. Also, the Pacific Ocean is about 7 miles from the city's downtown.
Other neighboring cities include Santa Anna, Orange, Fountain Valley, and Tustin.
History of Irvine, California
Irvine has a rich background. Formerly, it was inhabited by the Tongva, a group of indigenous people in California. The region was next visited by a Spanish explorer named Gaspar de Portolà in 1769.
By the 1860s, sheep ranchers owned a large portion of the land. This allowed them to build forts, chapels, and cattle ranches. James Irvine, named after the city, was one of the ranchers in these establishments.
Irvine wanted to pay off debts incurred due to the Great Drought. Therefore, he purchased the whole tract of land that would later become known as the Irvine Ranch.
Later, the city of Irvine developed into a farming town, producing a variety of crops. Some of the crops include olives and asparagus. From then on, the city began to expand and develop by establishing more and more buildings.
One of the most remarkable buildings was the University of California. Since its founding in 1965, the university has become one of the best universities in the nation.
The city has also established the Irvine Ranch Land Reserve, a favorite spot for birdwatching, horse riding, and hiking.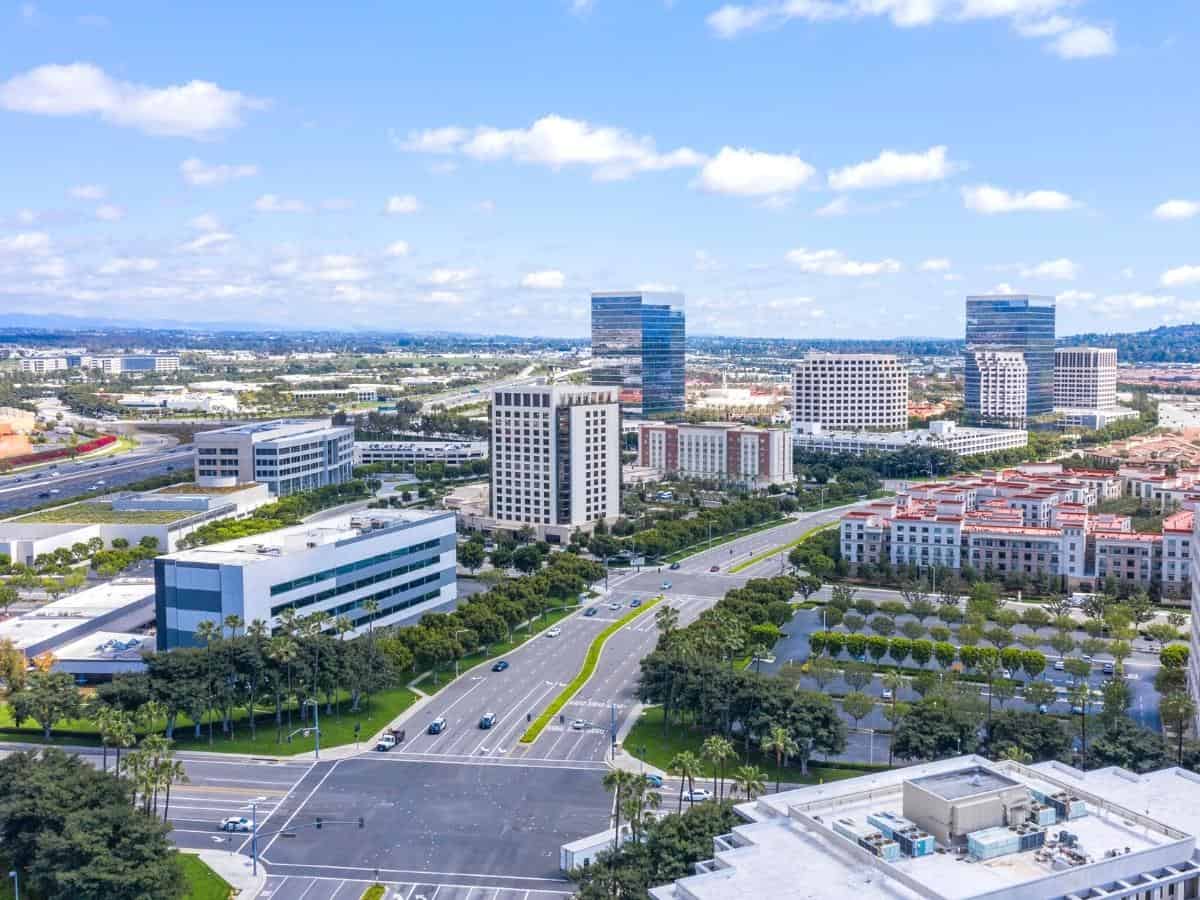 What's Irvine, California Known For?
Irvine is known for so many things. With 22 municipal parks and more than 40 neighborhood parks, it's renowned for its stunning green spaces.
Irvine public schools are some of the best in the United States, which makes the city stand out. Because of this, it's one of the best locations for a child to grow up in and is family-friendly.
Concordia University and the University of California also have campuses in Irvine. These two institutions of higher learning are well-regarded across the country.
The city is renowned for its expanding business sectors, as well. Several well-known companies and rapidly expanding startups set roots in the city. Some of these businesses include Taco Bell, Samsung, and Blizzard Entertainment.
There are also many great tourist spots and landmarks that you can visit there. Here are a few of these locations:
Ardenwood Historic Farm
K1 Speed Irvine
Wild Rivers
Northwood Gratitude and Honor Memorial
Verizon Wireless Amphitheatre Irvine
Mariners Church
What to Do in Irvine, California
If you're looking for activities to do in Irvine, you'll be happy to know plenty of places you can visit. Here are some of the best suggestions:
1. Orange County Great Park
The Orange County Great Park is the largest in the nation and undoubtedly one of the city's most-liked attractions. You can do various activities across its 1,347 acres of land.
For instance, the park provides cooking and culinary workshops, such as farm and food lab pop-up workshops. In addition, some sporting and artistic events frequently occur in the park.
If you're more into relaxing and chilling in the green, many picnic tables are more than ready for you to visit.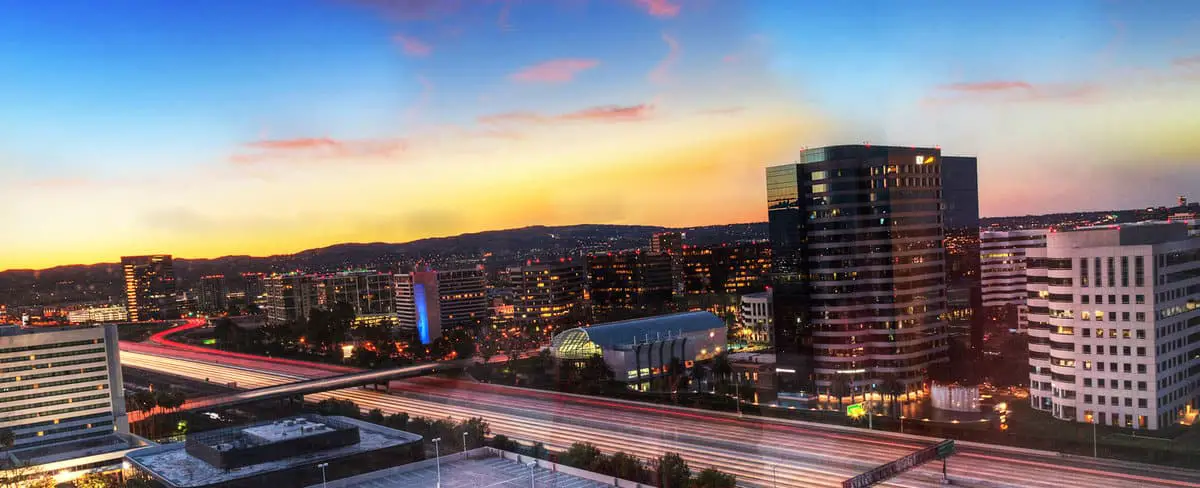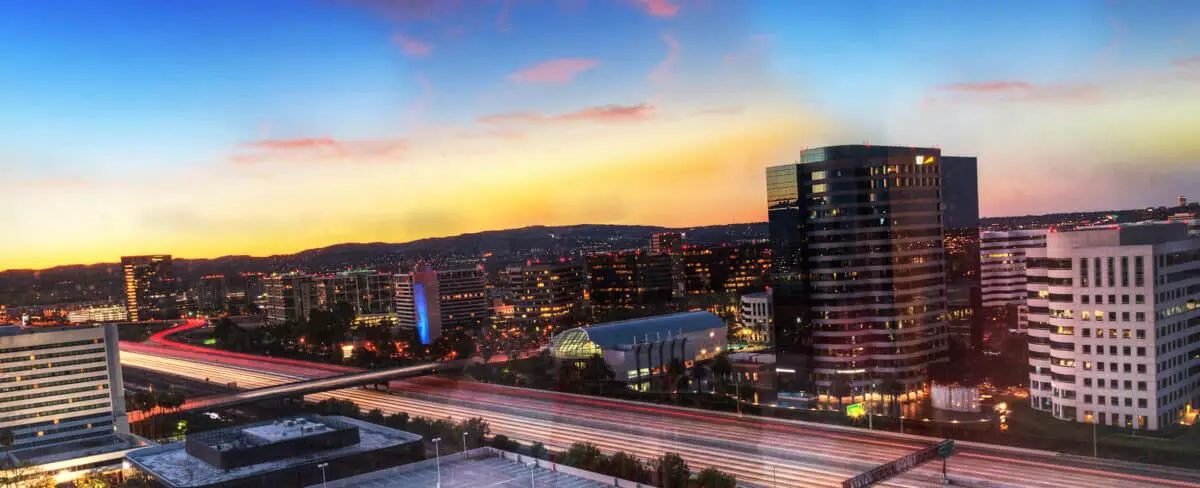 2. IRWD San Joaquin Marsh & Wildlife Sanctuary
The IRWD San Joaquin Marsh & Wildlife Sanctuary is a site you don't want to miss out on if you enjoy the outdoors and animals. It's a well-kept gem in the center of Orange County.
The place has more than 300 acres of freshwater coastal habitat, and the region is home to various wildlife. The sanctuary is home to several birds, including eagles, ducks, and geese. Other wildlife species, like bobcats, raccoons, and fish, also reside there.
Additionally, if you enjoy hiking, there are trails for you to follow. More than 10 miles of clearly defined hiking paths, along with benches and bathrooms, may be found there.
3. Irvine Spectrum Giant Wheel
If you want a simple, fun activity to do, you should head to the Irvine Spectrum Giant Wheel. It's a 108-foot-tall Ferris wheel with more than 52,000 stunning LED lights. The wheel can project over 16 million color combinations, thanks to all the LED lighting!
While the wheel itself looks gorgeous, the true beauty is the panoramic city views you see from the top of the wheel. Los Angeles is one of the cities you can see on sunny days, which is the icing on the cake for this ride.
The good news is that you can experience all of that for only $8. The ride seats four people and goes around 3 times.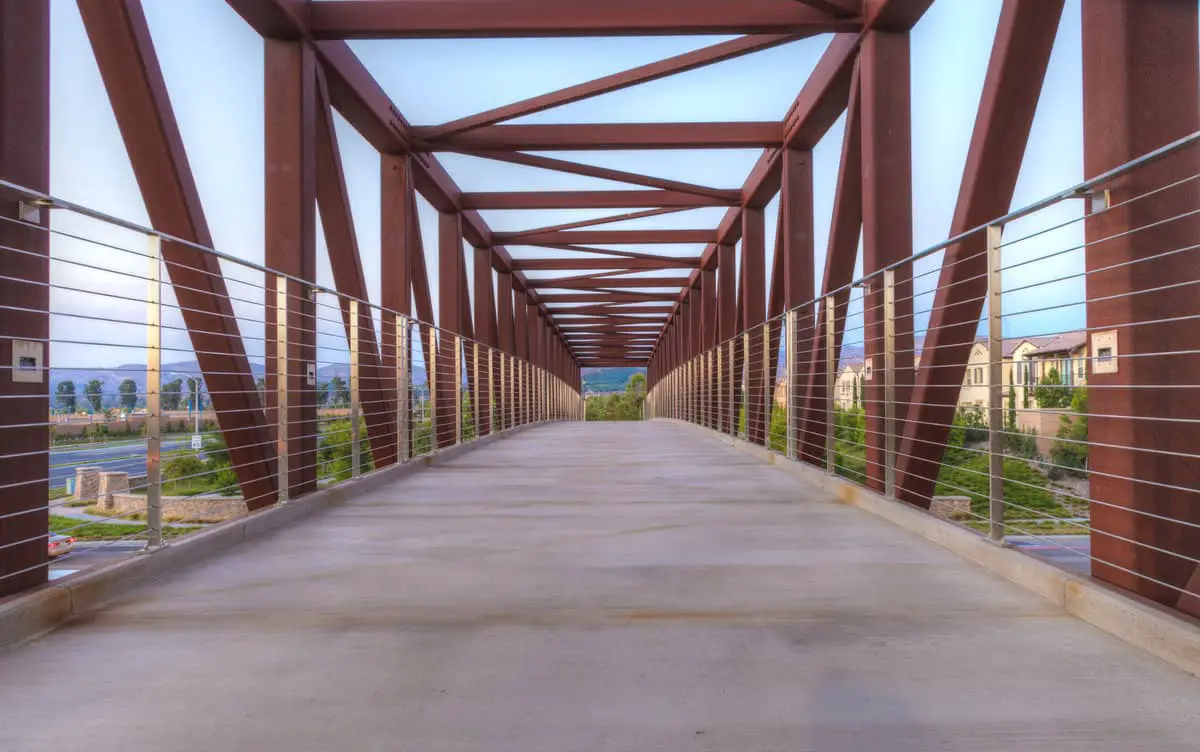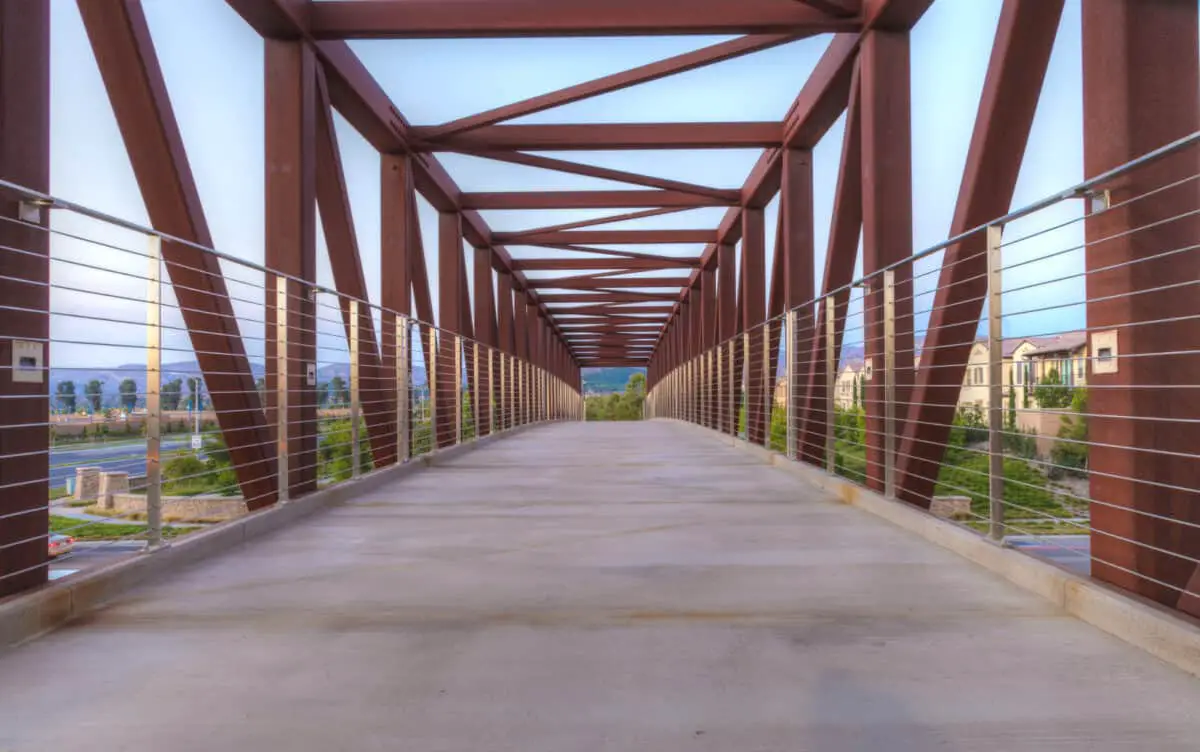 4. Pretend City Children's Museum
The Pretend City Children's Museum is the place to go if you have children. The museum allows children to act like adults through many different activities.
The children can role-play, do hands-on learning experiences, and use any 17 interactive exhibits. In this way, the kids develop their imaginations and interests while learning how the world functions.
For the optimum experience, the children are typically led by a professionally trained crew. The Museum is intended to be an interactive metropolis where children can do many things. These include grocery purchases, visiting the doctor, and using the bank.
Bookings for birthday parties are also available at the museum. So you should consider coming here if you want a location with many kid-friendly activities.
5. Irvine Barclay Theatre
The Irvine Barclay Theatre is one of the city's best venues that hosts several events. It's a contemporary university facility with a diverse selection of theatrical shows and artistic initiatives.
The theater's size is moderate. However, there is a balcony space that can fit everyone. It's very clean and organized, and the acoustics are excellent.
As for the outside, there's plenty of parking in a garage right next to the theater. In addition, everything is handicap accessible, which makes the theater available for everyone.
The Barclay Theatre hosts most of its events in Cheng Hall with outstanding sound dynamics. Performances may vary from orchestra performances, theater plays, and even art exhibitions.
In addition, they frequently show plays starring award-winning actors, including Patrick Stewart, Andrew Garfield, and Benedict Cumberbatch.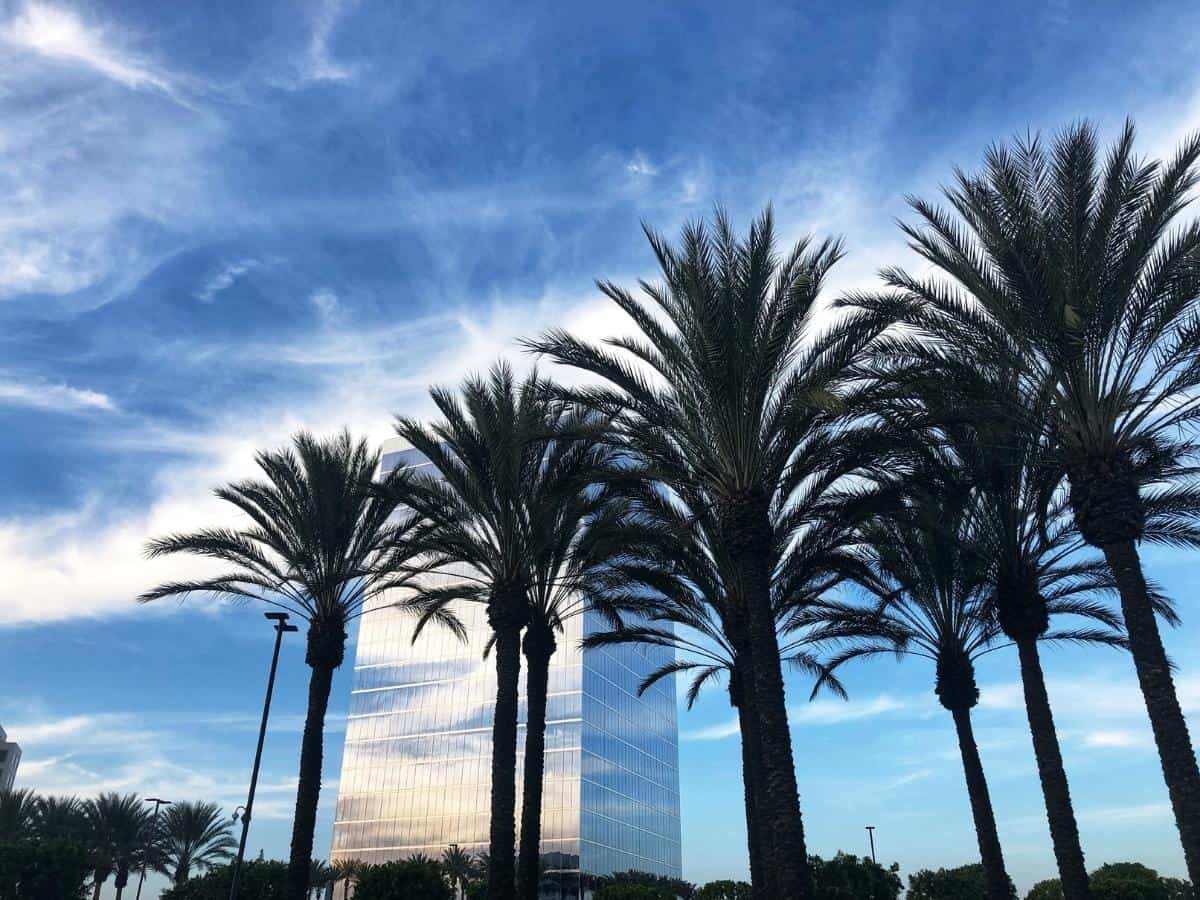 Irvine FAQs
Is Irvine, California a Good Place to Live?
If you're considering living in Irvine, California, it's a good choice. The city is serene and immaculate. It's also excellent for families as you'll have a wide range of reputable schools and universities.
Additionally, the city will appeal to anyone with a corporate job due to the abundance of companies there.
Is Irvine, California, Safe?
Irvine is a highly safe city. The city has been the Safest City in America for 16 years running. The title is based on data from 18,000 jurisdictions' output of FBI Uniform Crime Reports.
One reason Irvine is safe is how secure the city planning is. It boasts a strong economy, excellent municipal officials, and a police force that works together to deter crime.
Is Irvine, California Worth Visiting?
Irvine is unquestionably a place worth seeing. The area has many natural spaces that appeal to tourists and other attractions that give the tourists plenty of fun. Additionally, if you want to go for a swim, Newport Beach on the Orange Coast is merely a 30-minute drive from the city.
Sources: