There are over 700,000 registered recreational boats in the state of California. With over 800 miles of glistening coast, 3,000 named lakes, and 189,000 miles of river, it's the perfect location for recreational boating. The near-immaculate year-round weather ensures you can get use out of a vessel at any time. 
However, there are strict rules and regulations regarding the operation of watercraft. California's State Park's Division of Boating and Waterways adopts Federal Rule of the Harbors and Navigation Code, which must be adhered to by anyone intending to operate a boat in the state. Here's all you should know.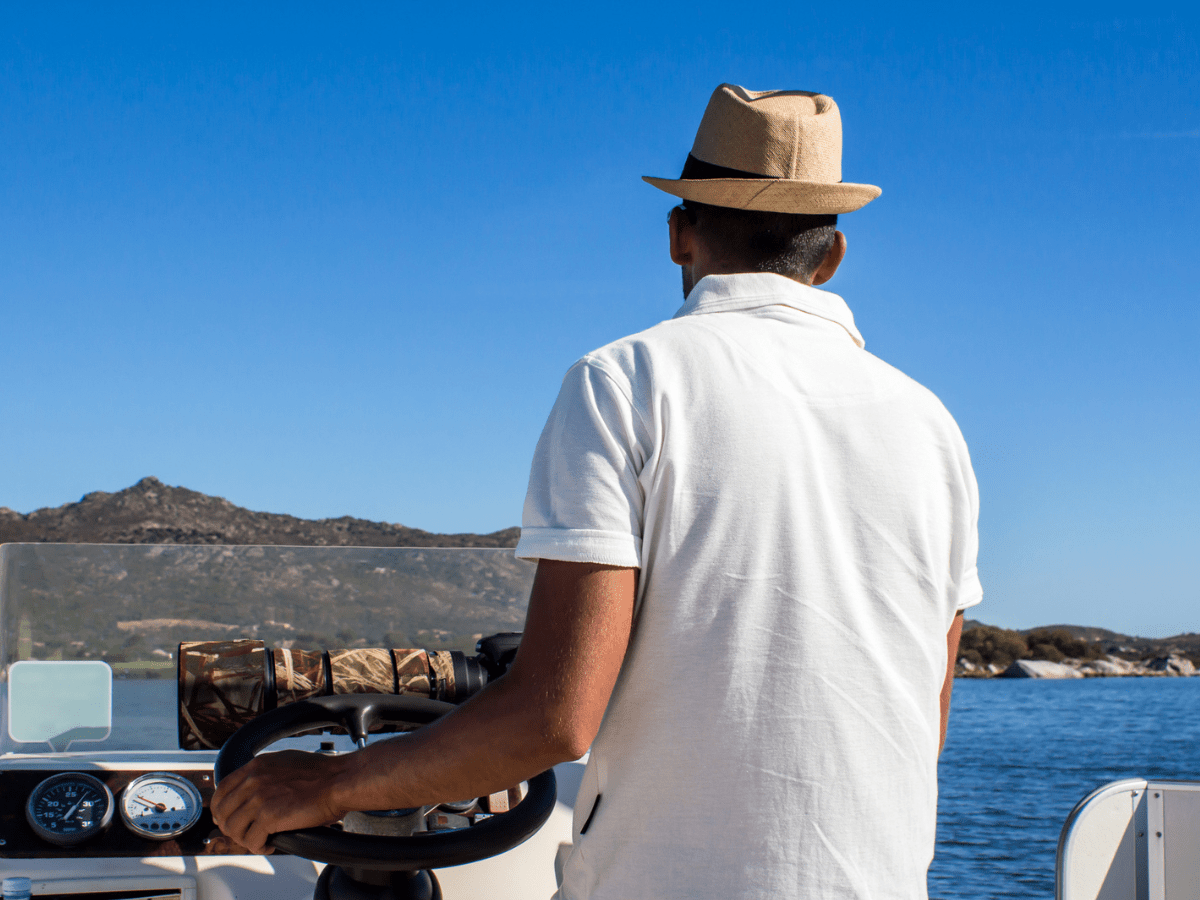 Do You Need a Boating License in California? Key Points
Before setting sail on California waters, it's important to familiarize yourself with the legalities. They differ depending on the type of vessel, the age of the operator, and whether the boat is a rental or a private watercraft (WFC). Rules are enforced by the Coast Guard or local law enforcement. 
Regardless of the situation, anyone operating a boat is recommended to acquire a California Boater Card. This ensures they have adequate training and knowledge to operate a vessel safely. Vehicle operators in breach of the rules or who fail to produce their card may be subject to a fine and potentially, prosecution. 
In summary, here are the most important points regarding having a boating license in California: 
Boaters 16 years old and above must have a California Boater Card to legally operate a powered vessel (15 hp or more);
12 to 15-year-olds can operate a vessel if they're supervised by someone 18 years old in possession of a Boater Card;
California Boater Card applicants must take a safety course;
California Boater Cards are valid for life (unless rescinded);
Operators of sailboats under 30 ft. long and dinghies don't require Boater Cards;
Operating a rented vessel doesn't require a Boater Card. 
Now, let's take a look at the key points in more detail. 
Official California Boater Card
A California boating license is officially known as a California Boating Card. Obtaining this card demonstrates that the holder has taken an approved safety course and successfully completed the corresponding boating safety exam. Boating Card requirements were signed into law in 2014. 
The California Boater Card is administered by the California State Parks Division of Boating and Waterways (DBW). Once the applicant has passed the exam and provided proof of payment, they'll receive a temporary card via email before their official California Boater Card arrives in their mail within 30 days. 
A California Boater Card costs $10 and if needed, a replacement costs $5. The California State Parks Division of Boating and Waterways is prohibited from profiting from the system. So, be wary of any intermediary company that charges more than this for obtaining your card.
In California, motorized vehicle operators are required to carry their Boater Cards when they're on the water. Failing to produce the card to authorities can result in a fine. 
California Boating License Age 
Once you reach 16 years old, you're eligible to apply for your Boater Card and operate a motorized vessel (of more than 15 hp) without supervision. Youths, between the ages of 12 and 15 can operate a boat but they must be supervised by an adult that carries a card.
While you can obtain your official Boater Card at 16 years old, applicants aged 18 or younger must get consent from a parent or guardian to enroll in a course. However, there is no minimum age to complete a safety course.
Boating Safety Course
In the state of California, motorized vessel operators may not obtain their Official Boater Card without completing the mandatory education and completing a safety exam. When applying for your card, you must present proof of course and exam completion. 
The main reason for this strict rule is boater safety. According to the U.S. Coast Guard, the national accident data suggest that states with mandated safety education experience fewer accidents and deaths than states without mandatory safety courses. More education means safer waterways for everyone.
If you're considering taking a safety course, it must be approved by the National Association of State Boating Law Administrators (NASBLA) and the DBW. Generally, these courses are available online or in person (at home or in a classroom). If needed, you can also complete the course in Spanish. 
Approved education resources can be found on the California Boater Card official website. Course costs can vary significantly so be sure to do your research to find one that fits your budget.
Do You Need a Boating License in California to Rent a Boat?
By law, vessel operators navigating a rented boat do not need a California Boater Card. When this issue was brought to the Assembly Transportation Committee, they cited several reasons for waiving the requirement, most notably that rental companies provide basic safety information.
That said, the DBW strongly recommends that boaters receive education and certification if they plan to take to the waters. As alluded to earlier, formal safety training can reduce the likelihood of a boating accident, reducing the number of fatalities in our waters.
DMV Boating License
Many people mistakenly believe that they obtain their boating license from the DMV. The only organization authorized to issue an Official California Boater Card is the California State Parks Division of Boating and Waterways (DBW). 
However, you'll need to deal with the DMV for boat vessel registrations and renewals, titles and transfers, vessel fees, vessel numbers and CF numbers, as well as any other vessel-related paperwork and documentation. 
How Do You Get a Boating License in California?
The process for earning your Official California Boater Card is relatively straightforward. Here are the main steps for getting certified as quickly as possible: 
Register for a mandatory state-approved boating safety course;
Complete the course and pass the subsequent exam;
Obtain your proof of completion certificate from the course provider;
Apply for your card on CaliforniaBoaterCard.com, providing all the necessary information, including your certificate;
Receive your temporary digital card immediately;
Within 30 days, you'll get your Official California Boater Card in the mail. 
Remember, applicants who are 18 years old or younger require permission from a parent or guardian to enroll in a course. Once you receive your card, there is no need to renew it, according to the current laws.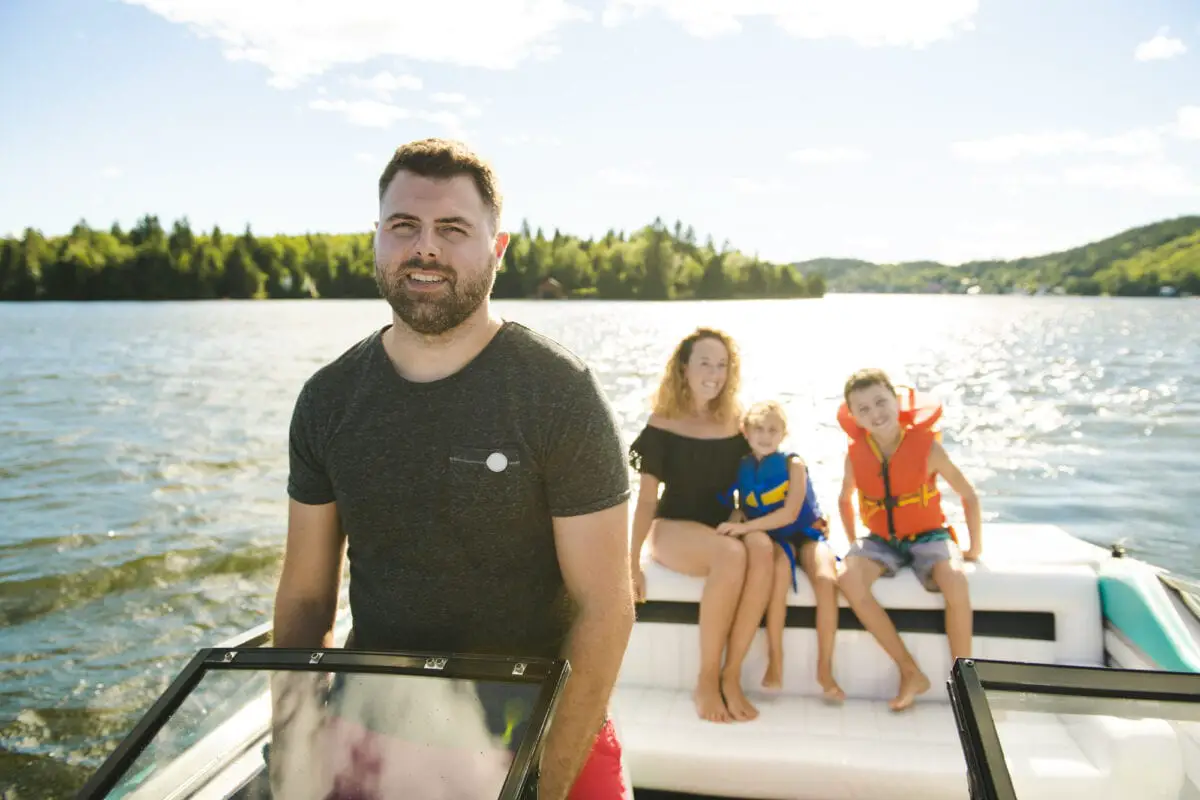 California Boating License Study Guide
The California DBW lists authorized providers of boating safety courses that, upon completion, make you eligible for a Boater Card. These courses provide you with all the information needed to pass the safety exam, which is generally presented once all course topics have been covered. 
Since the safety exams are included in the education package, there is no need for extra study to receive certification. Some of the main topics covered in a typical California boat safety course include:
On-land safety information
Getting the boat out on the water
How to navigate the waters and operate the vessel safely
Legal requirements for boating in California
Dealing with boating emergencies
Water sports
California Boating FAQs
Who is exempt from a California boating license?
Boat vessel renters are exempt from obtaining Official California Boater Cards. Young people, between the ages of 12 and 15 can also operate a boat without a license, as long as they're supervised by an adult with a Boater Card.
Can you rent a boat without a boating license in California?
Yes, you can rent and operate a boat in California without an Official California Boater Card.
Do you need a license to drive a boat in the ocean?
This depends on the governing body of the waters. If the ocean is regarded as California waters, then the same requirements apply, and you need a Boater Card to legally operate a vessel.
Do you need a license to drive a jet ski in California?
Operators are required to hold a Boater Card to use any motorized vessel of 15 hp or above. Virtually all jet skis have much higher horsepower engines so a Boater Card is required. 
What is required on a boat in California?
If you're operating a boat in California waters, you're required to have your Official California Boater Card with you, in case authorities stop you.
References