California's perks aren't limited to the bay area. Indeed, the best part of living in California is its natural surroundings. Its north coast is famous for the beach stretches, including Dillon beach, which was named after one of its early settlers.
The Dillon Beach Resort privately owns the associated stretch of the beach, which is accessible to the public for a small charge. You can choose to stay at the resort or enjoy the beach and its amenities for a day-use. Dillon beach is an attractive spot for swimmers, surfers, and diners.
This article provides a guide to making the best out of your vacation at Dillon beach.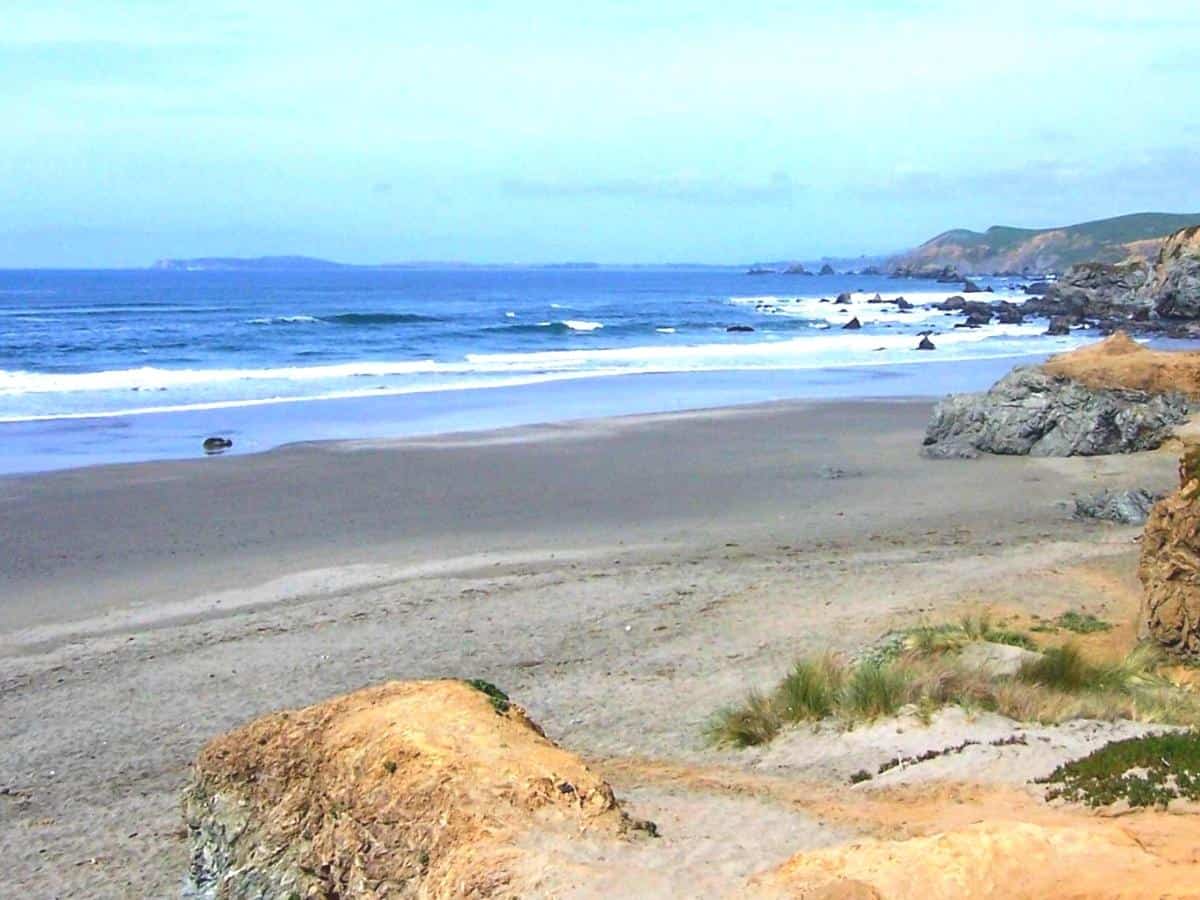 Dillon Beach Resort Stay
If you're seeking a longer stay at the beach, you'll get to choose between renting a coastal cabin or a cottage. The Dillon Beach Resort provides the following amenities with accommodation.
Kitchen with complete service and appliances
Flat-screen TV with Hulu Live
Gas fireplace
Overnight parking
Beach parking pass
Dillon Beach Resort Cabins
The Dillon Beach Resort has embraced the beach vibe in the interior design of the cabins. The exposed driftwood interiors and rafters strongly compliment the serene views from the windows to give the visitors a break from the bustling city life.
All cabins have a private fenced garden with an ocean view. In addition to the picnic space, the garden has a dedicated charcoal grill area. Overall, the cabins are 800 sq. ft. in area, accommodating up to six people overnight.
Dillon Beach Resort Cottages
The Dillon Beach Resort offers five different cottage prototypes to choose from. However, only the Coho and Sweetwater cottages come with ocean views, so they're priced at a higher benchmark.
The Sweetwater cottages are your best deal for a stay with ocean views, but they can accommodate a maximum of four people.
As for the non-ocean view cottages, the areas range from 190 sq. ft. to 320 sq. ft. On the high end, the Sandpiper cottages can accommodate up to five people, while the Cypress cottages are limited to two people.
Dillon Beach Amenities
Dillon beach is the only private beach on the northern Californian coast. It's owned and managed by the Dillon Beach Resort, which charges a small fee for public access.
Besides enjoying the beach, you can dine at the resort's restaurant or shop at its General Store. The resort also provides the following amenities.
Restrooms
Picnic tables
Fire pits
Parking
Lodging services
Dillon Beach
What better place to start with than the beach itself? Dillon's private beach is recognizably clean, so you'll enjoy litter-free sand. You can access the beach without renting a cabin. All you need to do is to pay $10 per car, which is quite a deal for both parking and enjoying the beach.
The fee might reach double the price on weekends, but it's still worth it.
For dog parents, Dillon beach allows behaved dogs to roam around freely without a leash. This might mean the world to your canine friend, but be aware of other people's dogs. You'll have to keep your food in a safe spot far from the reach of unleashed pets.

General Store
The Dillon Beach Resort puts your packing worries at ease with its fully-stocked general store. If you're in a hurry, there's no need to pack more than your clothes and a few essential gadgets. In the shop, you'll find everything you need, from cool drinks to a pro home cook's meal ingredients.
Additionally, the resort's store sells a variety of branded merchandise to bring back home as gifts or souvenirs.
Most importantly, you can rent surfboards and wetsuits by the day. You'll find those in the surf shop inside.
Overall, Dillon Beach Resort is remarkably thoughtful of its visitors' needs, providing them in one shop.
Coastal Restaurant
Right beside the general store, you'll find the Coastal Restaurant in the same building. The authentic menu is inspired by the farmland cuisine, which is touched up with coastal flavors.
The owners take pride in their high-quality ingredients, locally sourced from Sonoma and Marin Counties.
Almost every ingredient on the menu is produced by the fishermen, farmers, ranchers, and foragers of Northern California. The Coastal Restaurant is best known for its clam chowder and fried calamari.
Even if you're not aiming to spend time by the beach, The Coastal Restaurant is worth a visit on its own because you'll enjoy the views of splashing waves while you dine.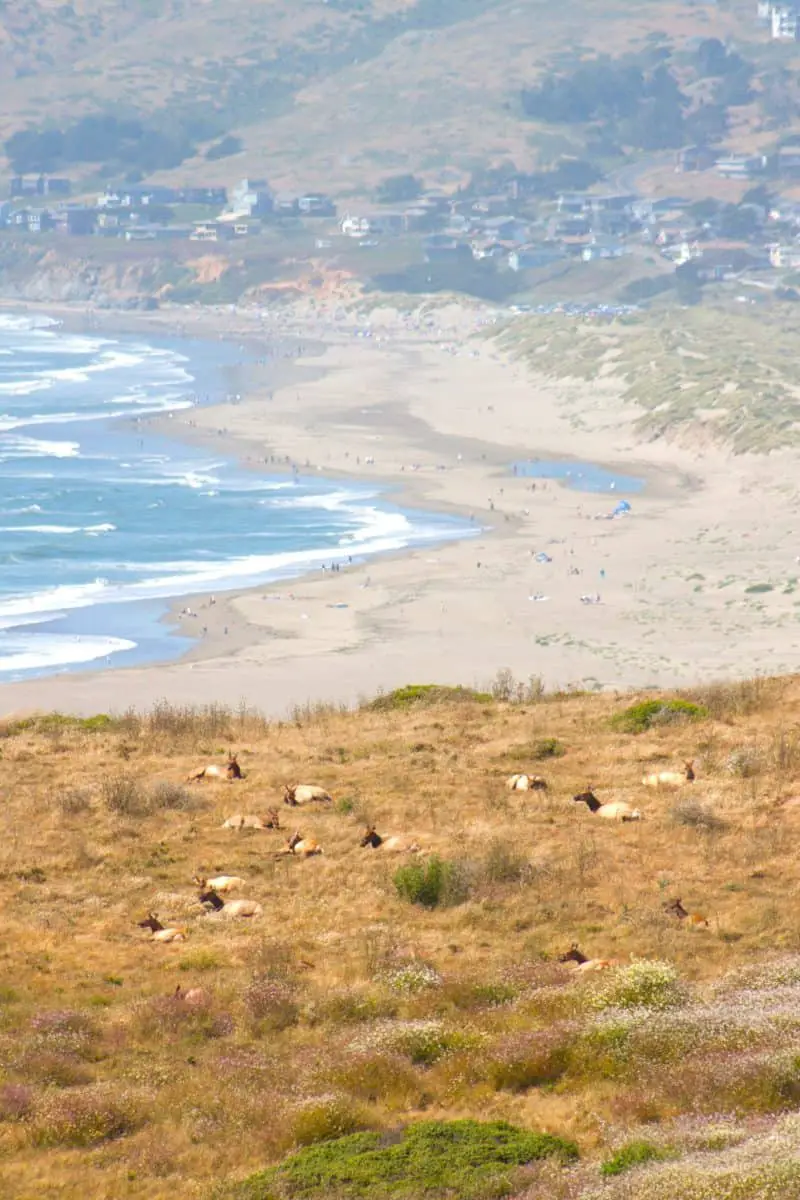 Activities to Do in Dillon Beach
In a matter of one to two hours, California residents can enjoy an affordable vacation experience without compromising on recreation. Near the beach access, you'll find small clusters of homes which have older structures as opposed to newer homes enjoying the views on the hillside. It's a calm town, but there's a lot to do at the beach itself.
Swimming
Despite the cold water, Dillon Beach is an admired spot for swimming because of its milder undertow, compared to nearby beaches. You'll be surprised to find some energetic youngsters enjoying the swim, not bothered by the low temperatures.
As for adults, it's more common to opt for a wetsuit, which can be rented at the surf shop.
Surfing
Dillon Beach has more challenging waves compared to Lawson's Landing. That's why it has become an attraction point for adventurous surfers.
Still, you'll need to plan a visit at the right time because the surf is calm when the tide is low. In all cases, you can rely on the fully equipped surf shop at the general store for an unforgettable experience.
Wildlife Tours
It's the explorer's lucky day when the low tide puts off surfers. Even when the sea seems dull, the puddles left behind hold treasures for the curious eye. Indeed, Dillon Beach is famous for its tide pools, which are enlivened by marine life.
You can take a close look at limpets, barnacles, chitons, and various algae species. Take care, though, because you'll need to walk some rocky trails to reach many of those stunning tide pools.
Besides the tide pool habitat, you can find marine mammals and nesting birds near the sand dunes.
Clamming
Clamming and crabbing for recreation is favored around Dillon Beach when the tide is low. You can expect to find Giant clams, also known as Horseneck clams, as they're a common species at Dillon Beach.
When digging, you'll need to go 10 to 13 feet deep in the mud or sand to find the clams. Make sure to check the fish and wildlife regulations on clamming limits per license.
Camping
You can camp near Dillon Beach by renting campsites from the nearby Lawson's Landing resort. It takes around three minutes of driving to reach Dillon Beach from Lawson Landing.
The majority of camping spots can be booked ahead, but premium camping spots are rented based on a first-come-first-served policy.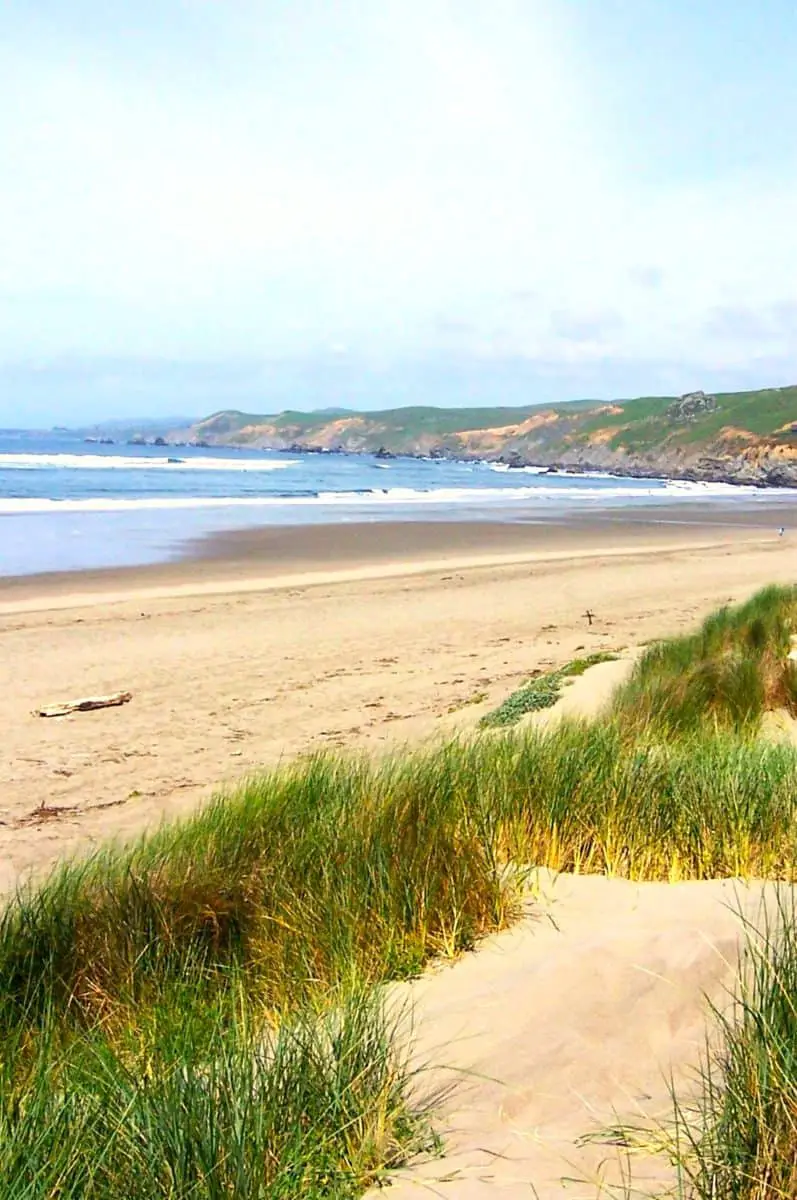 Dillon Beach FAQ
What Is Dillon Beach Known For?
Dillon Beach is the only private beach on the Northern Californian coast. It's famous for its historical inn, which passed down an authentic tradition of hospitality.
The Dillon Beach Resort is fully-equipped both for day use and longer stays. There, you can swim, surf, hike, and more.
What is The Best Time to Visit Dillon Beach?
It's best to visit Dillon Beach in the summer when the water gets warmer. From June to September, the beach is in its prime state. Sadly, Dillon Beach is too cold to visit during the holiday season in December and January.
Who Owns Dillon Beach?
The Dillon Beach Resort dates back to 1888 when the original inn was established. It was only sold out three times during its 130-year history. In 2001, Fred and Nancy Cline, the owners of the Sonoma Valley winery, purchased the property. The 55-acre Dillon Beach Resort was sold for $2.7 million.
Besides, the resort is currently run by a small group of Marin County families to care for the resort, thus providing an authentic experience.
Does Dillon Beach Get Crowded?
Overall, Dillon Beach is rarely crowded, especially during the workweek. However, it can get significantly busier during weekends and holidays, which usually raises the prices.
Can You Swim in Dillon Beach?
Although the water is usually cold at Dillon Beach, you can comfortably swim in a wetsuit. It's generally safe to swim when the surf is low. Still, the Dillon Beach Resort cautions visitors to swim at their own risk as there's no lifeguard on duty.
Are Dogs Allowed at Dillon Beach?
Yes, dogs are allowed on Dillon beach. You can let your dog off-leash, provided it's non-aggressive. However, you'll have to put a dog on a leash around specific wildlife-protected areas.
References: