Setting up a fire pit near the ocean is a must-try experience in California, but the key is to find proper bonfire beaches to visit.
It's not illegal to start a bonfire on many beaches in the Golden State as long as you stick to the regulations and timeframes. In some cases, you'll have to use only the pits provided by the state.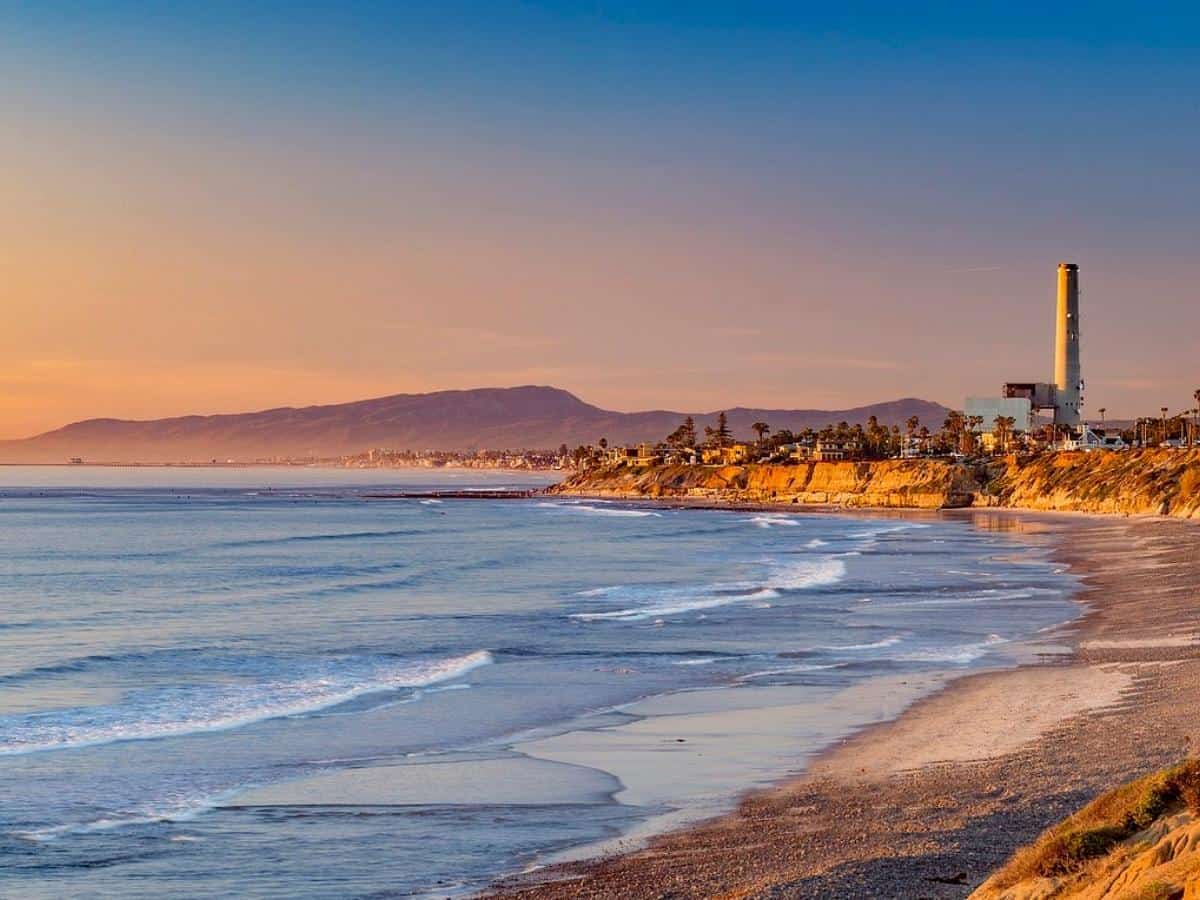 Top 11 Spots for Bonfire Beaches in California
Many public beaches in California allow campfires and bonfires, but Huntington, Santa Cruz, and San Diego are the most common destinations.
Let's take a look at 11 of the best spots to consider for your upcoming beach trip:
1. Huntington State Beach
On the Huntington SB, you can create large bonfires as long as you steer clear of wood pellets as a fire starter. You'll find 200 pits available on-site on a first-come, first-serve basis. So, you might want to come early and pick a nice spot before all the nice ones get taken.
Alternatively, you can call ahead and reserve a place. Just remember to extinguish the flames before 9:30 pm and get ready to pack your things up before the beach closes its doors.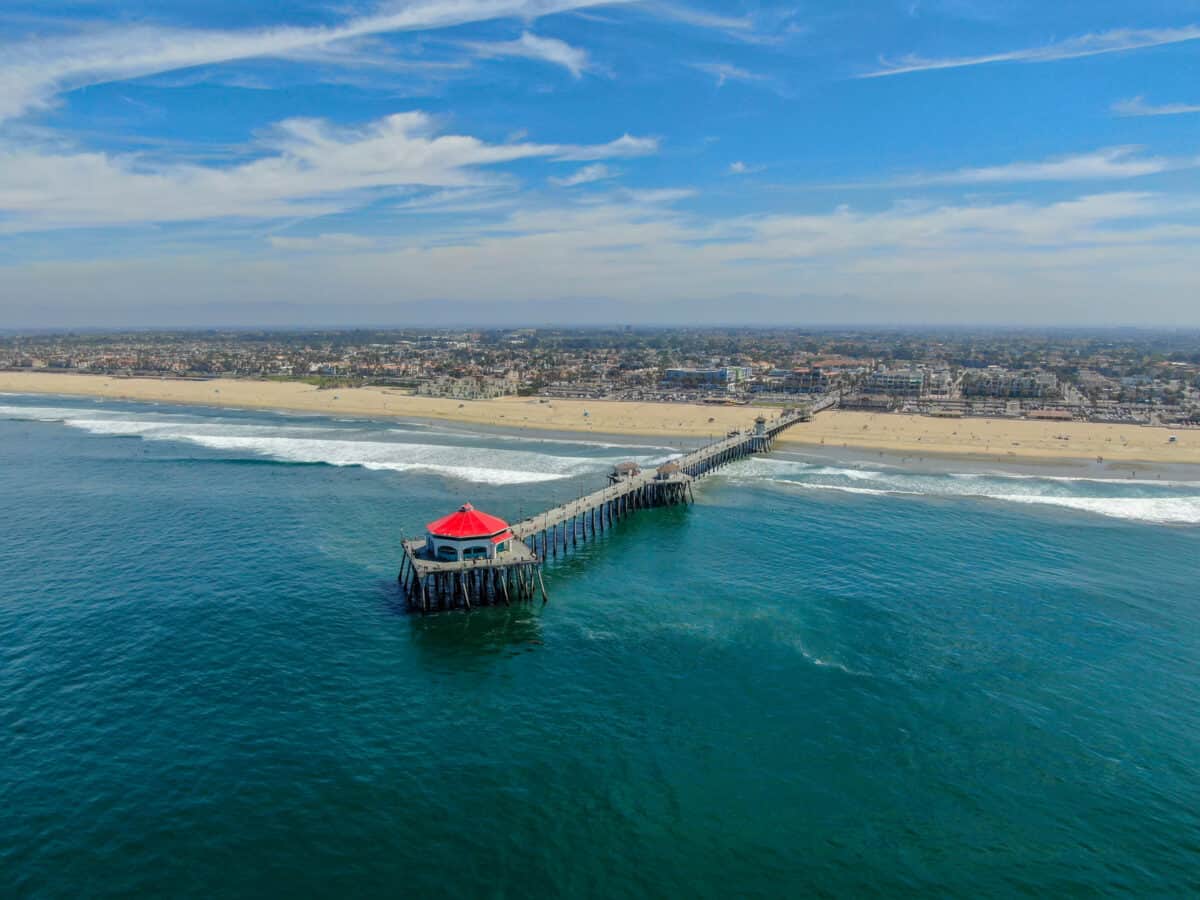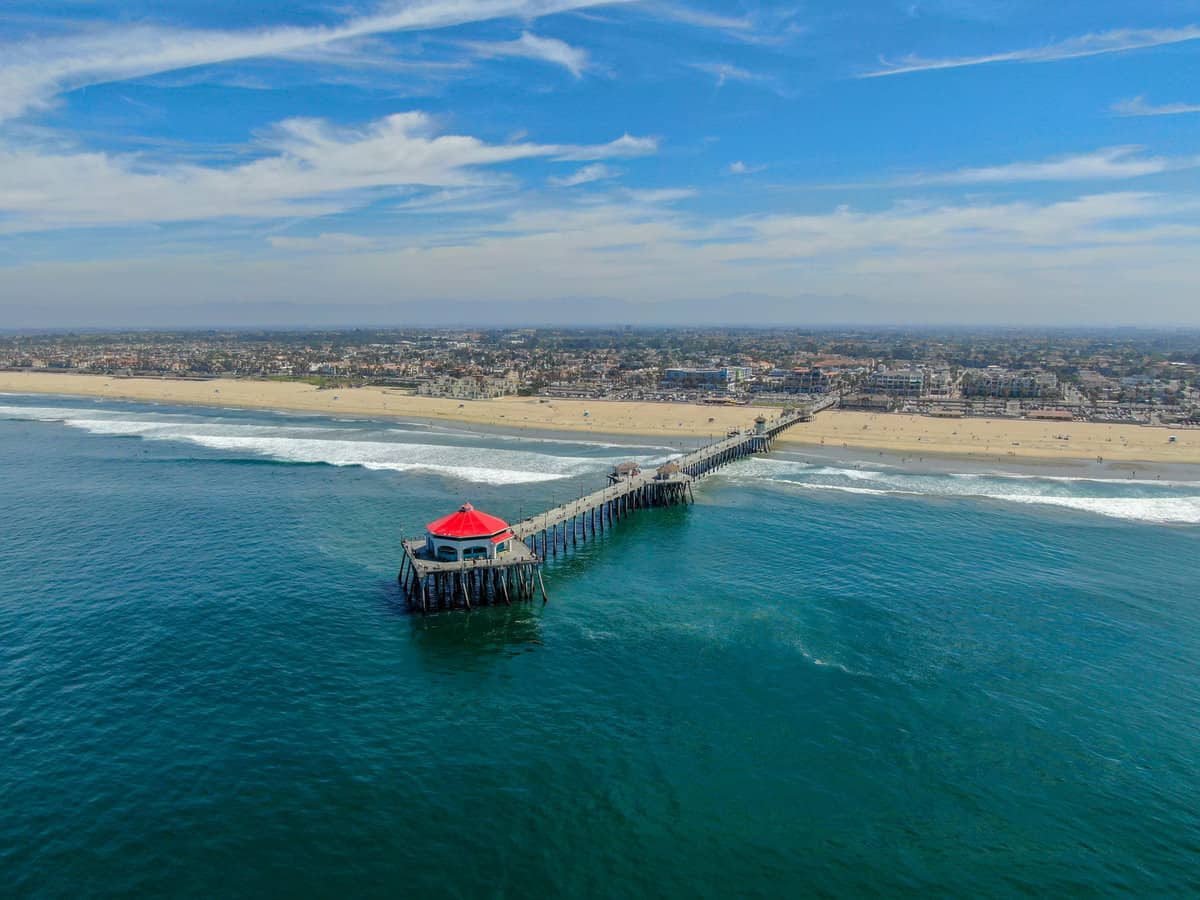 2. Bolsa Chica State Beach
The Bolsa Chica SB runs along a paved trail from Huntington SB, and bonfires are also allowed there. Much like the one in Huntington, there are only 200 fire pits, and they're only open for a specific duration. Here, you can only use them from 6 am to 10 pm.
On the plus side, you can camp on Bolsa Chica, which isn't something you can do in Huntington. However, you'll still need a reservation at the campground, especially during peak season.


3. Doheny State Beach
On the Doheny SB, you can find fire rings in the area north of the creek and the southern campground. Each camping spot has its picnic table, and the water is suitable for surfing.
Plus, there's a nearby parking facility. So, it's an all-around convenient option if you're around the Dana Point area.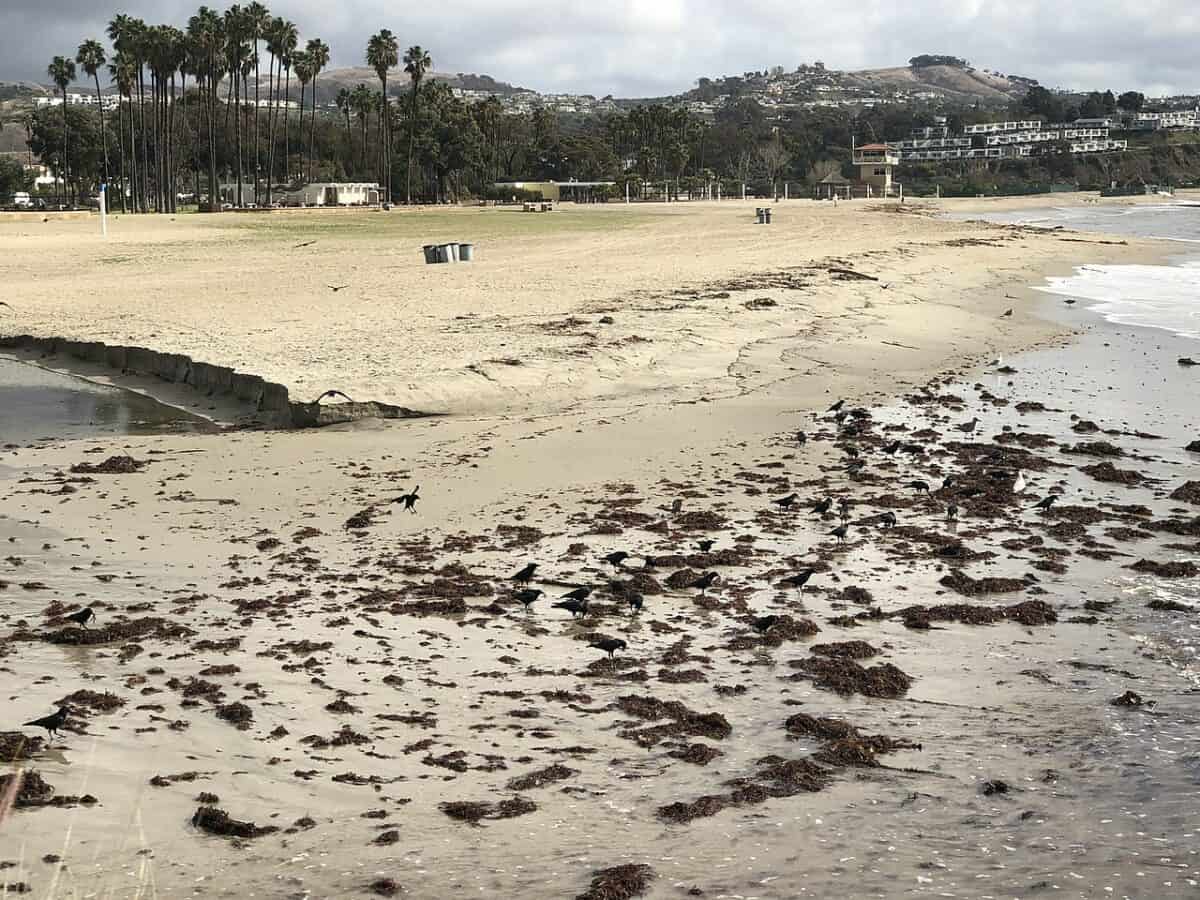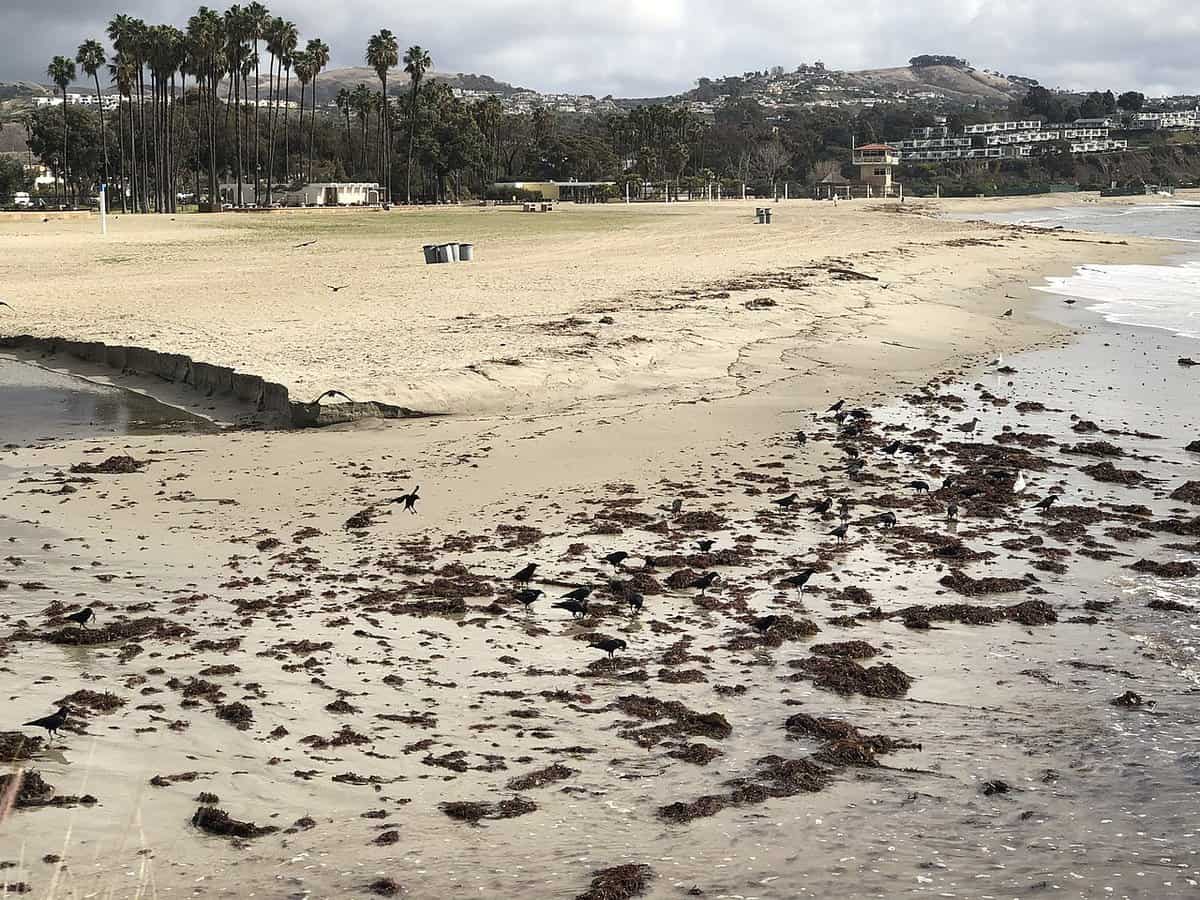 4. New Brighton State Beach
The New Brighton SB in Aptos, Santa Cruz, is the place to go if you want to have your bonfire gossip away from the crowd. While the main Seacliff beach is close, you won't be able to take your bonfire fun there.
Additionally, you can reserve one of the +100 sites on the campground and keep the party going for a few days!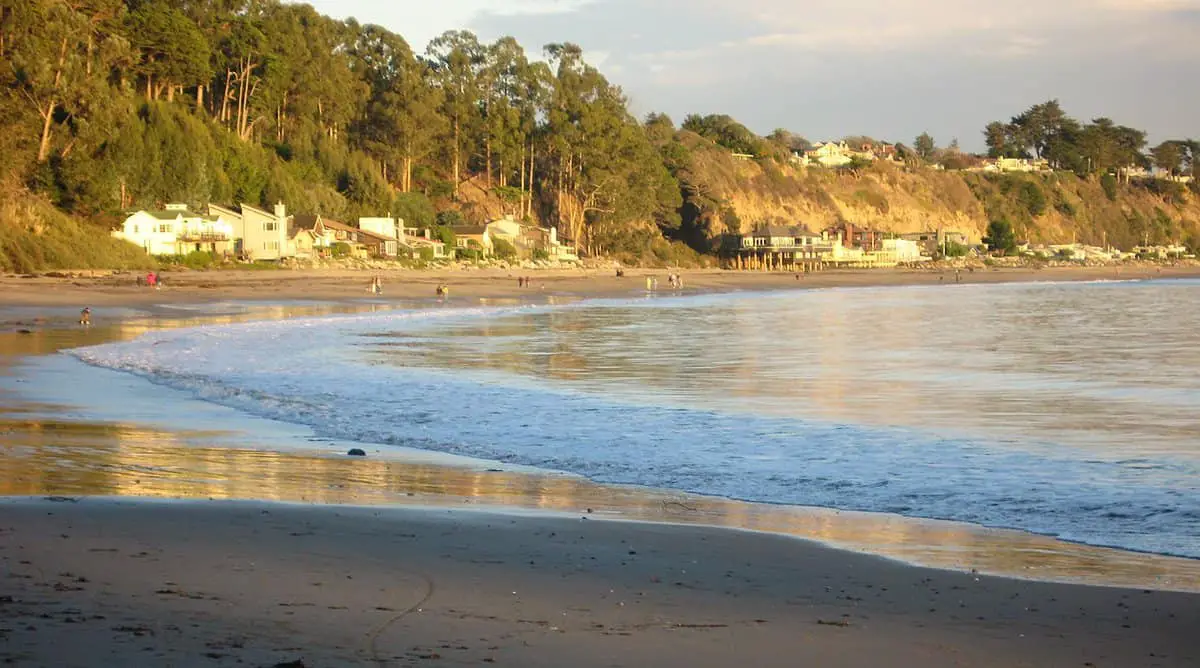 5. Rio Del Mar State Beach
While the main Seacliff beach is still off the table, you can go further down the Santa Cruz coast from New Brighton and hold your bonfires in the Rio Del Mar SB.
While Rio Del Mar SB does have fire pits, they're not always open for public use. So, it might be better to call ahead and ask if bonfires are allowed.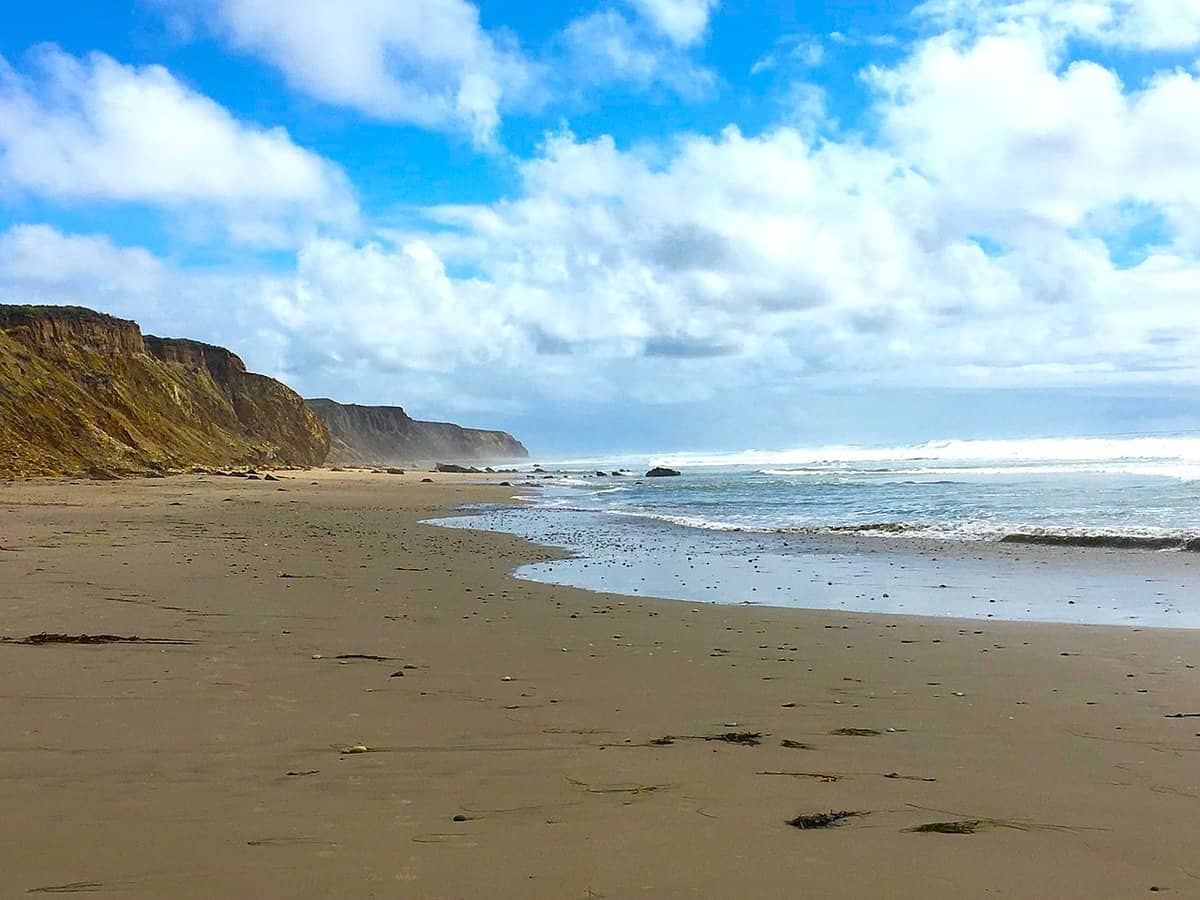 6. Pismo State Beach
If you find yourself on Highway 1 and looking for a beach that allows bonfires, the Pismo SB might throw you a lifeline!
The primary regulation to watch out for on Pismo SB is how far you let the bonfire go. To stay on the safe side, you'll have to ensure that the pit's diameter isn't larger than three feet and that you don't let the fire rise over two feet.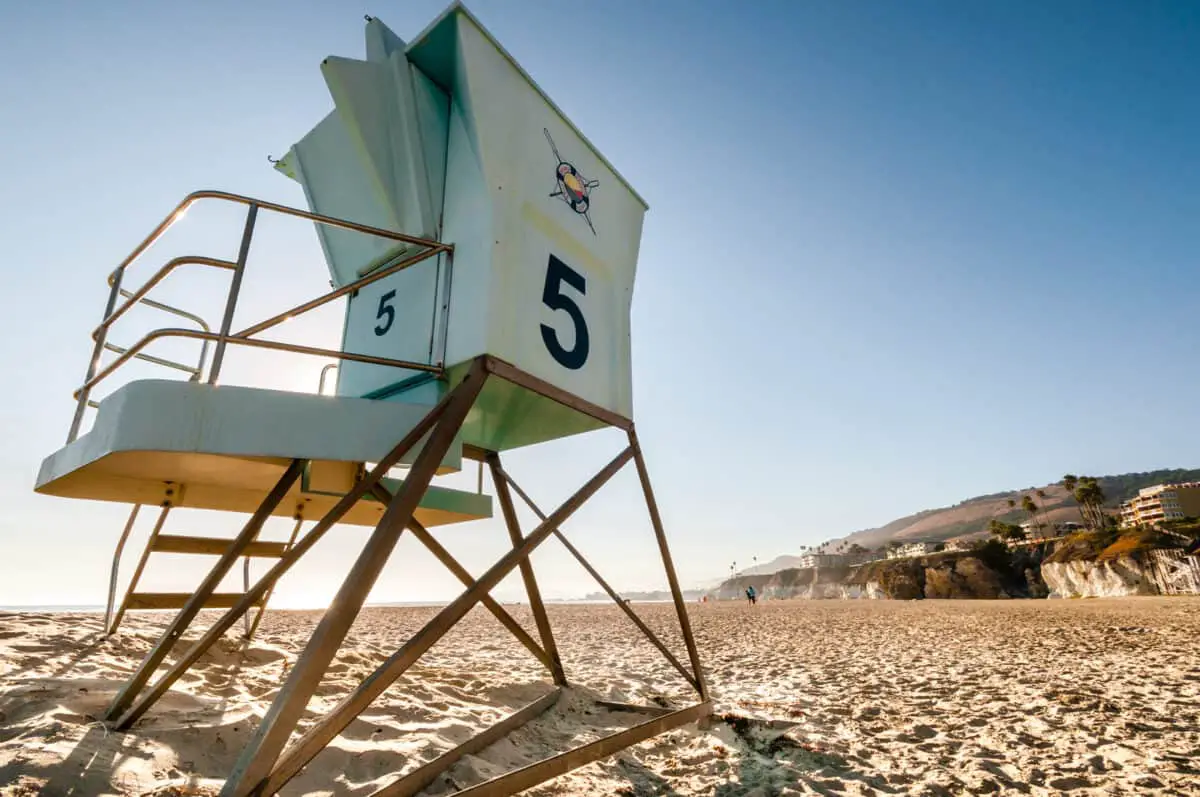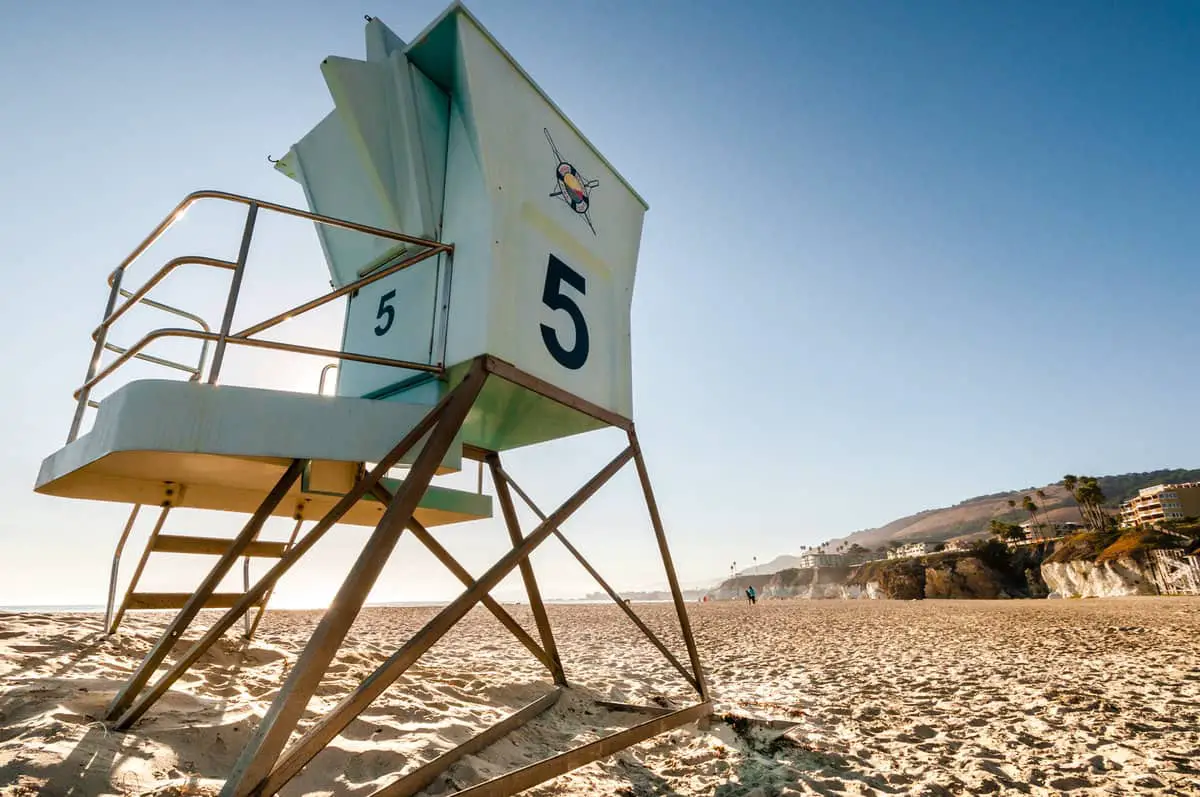 7. San Elijo State Beach
If you don't mind moving your bonfire off the sand and a little further from the water, the campfire facility at San Elijo SB might be a good choice.
All in all, there are many facilities to enjoy on-site, from a laundry room and a store to an RV sanitation station. However, the San Elijo SB does not allow traditional beach fires on the sand.
8. Silver Strand State Beach
Less than five miles south of Coronado, the Silver Strand SB caters to beach bonfires with good-old enclosed fire pits around six inches off the ground.
While it's possible to reserve a spot on the campground and stay overnight, it's important to note that the gates close at 7:00 pm for the winter months and an hour later for spring and fall.
Once the gates are closed, you won't be able to get in or out. So, pack in advance and get everything you need a couple of hours before closing.
9. San Onofre State Beach
A few beaches and campgrounds on San Onofre have fire pits, but if you want your bonfire on the sand, then the San Onofre Surf Beach is the way to go. However, you can't camp on that part of the beach overnight.
On the plus side, this area has three famous breaks. These are The Point, Old Man's, and Dogpatch. So, this spot might be a good idea if you have avid surfers in your group. This way, they can hit the waves while the rest set up the bonfire!
10. South Carlsbad State Beach
Fire pits, picnic tables, and clean waters are the main highlights you can enjoy when visiting the South Carlsbad SB campsites. You might even be able to leave the bonfire going all night!
If you go along the coast to the north, you can take the fun to the Tamarack SB. However, you might not be able to find pits on Tamarack. Instead, you can ask about possibly bringing in your pit. Just make sure that it's elevated off the ground.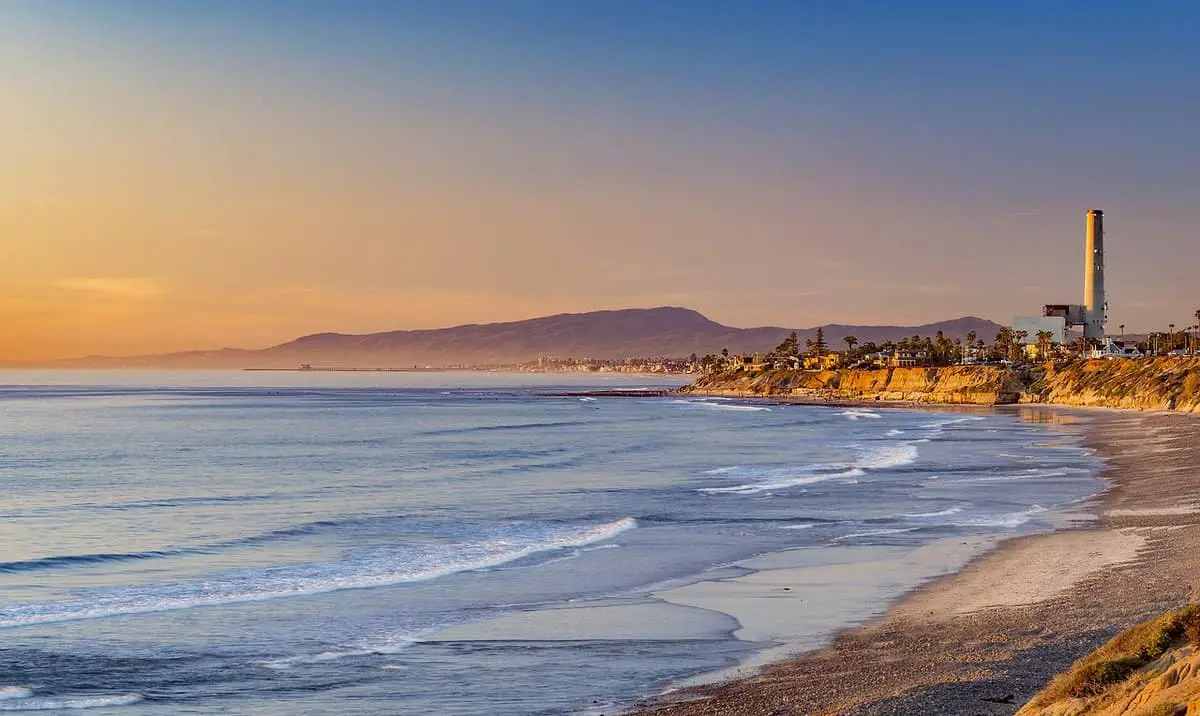 11. Sunset State Beach
If you want to balance breathtaking hiking sites and the comfort of a beach bonfire, the Sunset SB is an excellent option to consider.
It's only 16 miles south of Santa Cruz and spans a 1.5-mile distance along the coast. All in all, it's pretty well-maintained and mostly quiet.
To start a bonfire on Sunset SB, you'll need to use a pit or a grill. Unfortunately, you can't dig a ditch or build a makeshift ring from surrounding rocks.
5 Tips for Seaside Bonfires in California
Bonfires can be a lot of fun, but things can go sideways quickly if you're not well-prepared. Once you have a destination in mind, you can check out these five handy etiquettes tips for beach bonfires:
1. Never Leave the Fire Unattended
Hot embers from the bonfire can catch onto nearby bushes and driftwood. So, always ensure that someone is keeping an eye on the situation.
2. Double pp on Sunscreen
Don't let the beach bonfire fun make you forget the risks of sun exposure. After all, the average UV index in California during peak summer might range anywhere from 9 to 13!
3. Brace for the Cold Nights
Remember to wear layers and get an extra blanket for a night bonfire during the colder months. It can get pretty chilly along the coastline!
4. Cool the Fire Pit Down With Water
While it's possible to kill a more miniature bonfire by kicking some sand over it, it's still recommended to dump a couple of water buckets on top, too.
That's because the pit can stay smoldering for hours and pose a risk for people (and animals!) who might unsuspectingly touch it or walk over it.
It's even better to fill those buckets in advance as a precautionary measure. This way, you'll be ready to extinguish the fire whenever needed.
5. Leave Nothing Behind
As a general beach and campsite etiquette, try not to leave a trace behind you. This includes plastic bags, platters, and beverage cans.
California Beach Bonfire FAQs
Let's take a look at some of the frequently asked questions:
Why do some California beaches prohibit bonfires?
When specific regulations don't allow beach fires, it's mostly because they might risk spreading to a wildfire. This includes public beaches like:
Carmel River
Monastery
Monterey
Torrey Pines
Is it legal to take your dog to a beach bonfire in California?
On most state beaches in California, taking dogs inside is either not allowed or allowed with restrictions. For instance, you might have to keep your pup on a leash at least six feet long. Other places might limit the timeframe where dogs are allowed on the beach.
Plus, they might be limited to bike trails, not the sand. Overall, it's better to call in advance and check if you'll need any special permits to bring your pet inside.
What food and beverage items can you bring to a beach bonfire?
As a rule of thumb, avoiding taking glassware to the beach is better. So, prepare your meals in advance in travel containers and pack those up when you're done.
Can you start a beach bonfire without a pit in California?
While digging a ditch and getting a bonfire started without a pit is possible, it might not always be legal. In 2016, the Parks and Recreation department's press release clarified that bonfires on any beach in San Diego are prohibited unless the department provides the pits.
References