California is known worldwide as a pillar of the entertainment industry. However, The Golden State holds much more intrigue than just being home to Hollywood. The state has many dimensions and is one of the most exciting places in the world.
This southwestern state is the third largest in the US. It has a vast, multi-faceted economy composed of agriculture, tourism, technology, and entertainment. It's also the United States' most populated and ethnically-diverse state.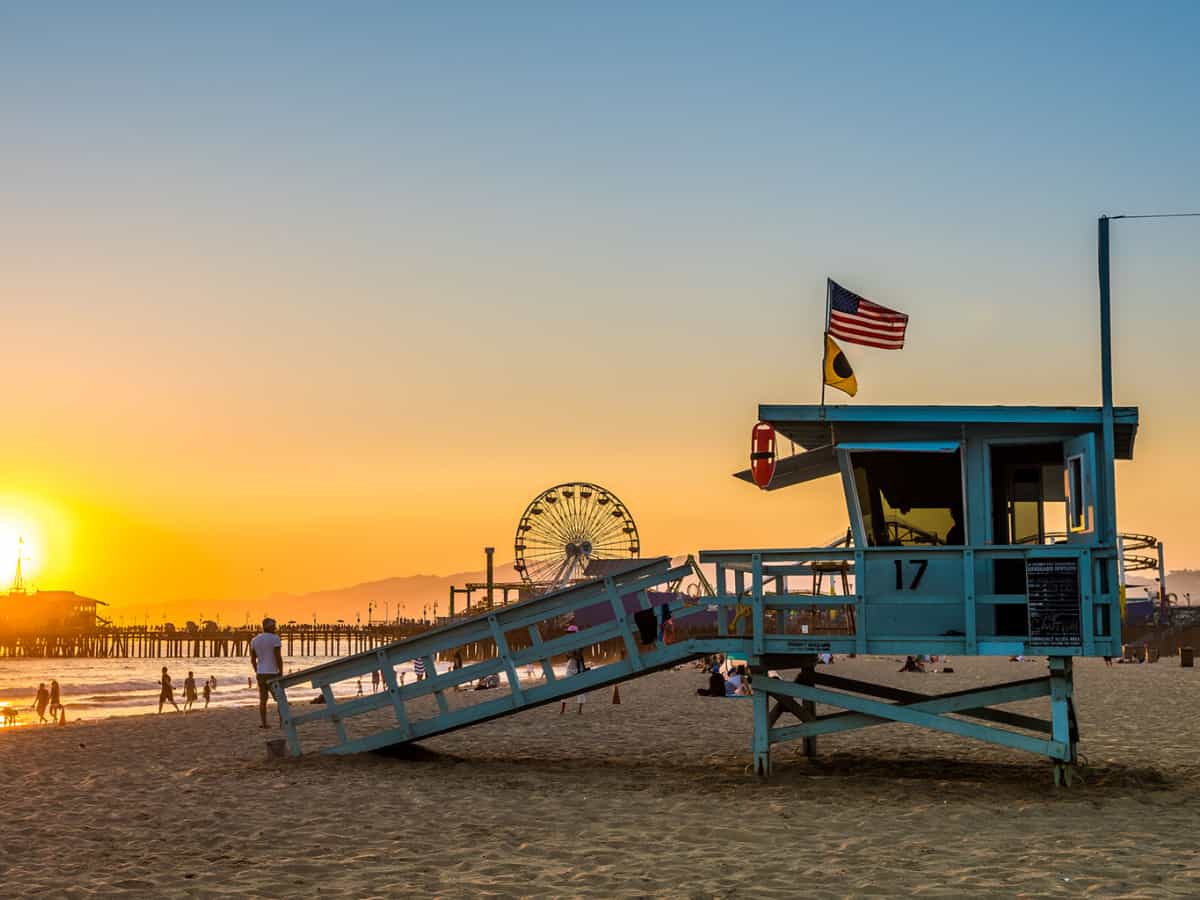 12 Interesting Facts About California
Not only is California one of the biggest states in the US, but it's also one of the most intriguing. Here are some of the most interesting facts about The Golden State.
1. Most Professional Sports Teams in America
Californians have plenty of sports teams to support. The state has 16 professional teams competing in the major leagues across basketball, football, baseball, and hockey. This makes California the state with the country's most major league sports teams.
Being home to the Los Angeles Lakers, Los Angeles Clippers, Sacramento Kings, and Golden State Warriors, California is the only state to have four NBA teams.
There are also three NFL teams in California: the Los Angeles Chargers, Los Angeles Rams, and San Francisco 49ers.
As for baseball, the Los Angeles Dodgers, Los Angeles Angels, San Diego Padres, Oakland Athletics, and San Francisco Giants call California home.
California is also home to three NHL teams. They are the Anaheim Ducks, Los Angeles Kings, and San Jose Sharks.
Other professional sports teams in California include:
Los Angeles Sparks (WNBA)
Los Angeles Galaxy (MLS)
Los Angeles FC (MLS)
San Jose Earthquakes (MLS)
2. Hundreds of Hiking Trails for All Experience Levels
The state of California is a prime destination for nature lovers all over the world. The Golden State truly lives up to its name with some of the most breathtaking landscapes on the planet.
California beaches are characterized by their golden sandy shores and the pristine turquoise hues of the Pacific Ocean.
The state also has plenty of stunning forests and mountain ranges that you can hike to enjoy spectacular views of the state's skyline.
Due to the aforementioned dazzling landscape of California, the state has plenty of hiking trails with spectacular views.
With expansive mountain ranges such as Mammoth Lakes and Big Sur, anyone looking for endless hiking adventures with spectacular views is sure to find them in California.
If you're not that experienced in hiking, don't worry, there are hiking trails for all levels of experience.
Beginners can enjoy the stunning Californian views from trails such as Eaton Canyon and Inspiration Point. On the other hand, experienced hikers looking for a challenge can try their hand at trails such as Castle Peak and Devil's Backbone.
Here are some of the best hiking trails in California for all levels of experience:
Runyon Canyon Park (Difficult)
Hollywood Sign Via Canyon Drive (Easy/Moderate)
Mandeville Canyon Trail (Moderate)
Paseo Miramar (Moderate)
Mount Baldy (Difficult)
Switzer Falls (Moderate)
Los Liones Trail (Easy)
Bridge to Nowhere (Moderate)
Escondido Canyon (Easy)
Cahuenga Park to Wisdom Tree (Moderate)
3. Highest Population in America
The Golden State is the most heavily populated in the U.S.A. With a population of over 39 million people, it has ten million more people living in it than Texas, which holds second place in the country's population ranking.
California is one of the most ethnically-diverse states in the country. It's truly a melting pot with a multi-cultural dimension.
Due to its proximity to Mexico, California has a heavy Hispanic influence. It's also home to many people of Asian descent and a variety of other ethnicities.
The people of California are known for their laid-back, carefree, friendly disposition. This isn't surprising due to the state's sunny weather and beach vibes.
However, the state's weather and landscape aren't the only things that draw people to it. One main factor contributing to California's large population is its economy. Many people flock to California due to the state's booming job market and opportunities.
Here's a breakdown of the population of some of California's largest cities:
| | |
| --- | --- |
| City | Population |
| Los Angeles | 3,849,297 |
| San Diego | 1.381,611 |
| San Jose | 983,489 |
| San Francisco | 815,201 |
| Fresno | 544,510 |
| Sacramento | 525,041 |
| Long Beach | 456,062 |
| Oakland | 433,283 |
| Bakersfield | 407,615 |
| Anaheim | 345,940 |
Population in California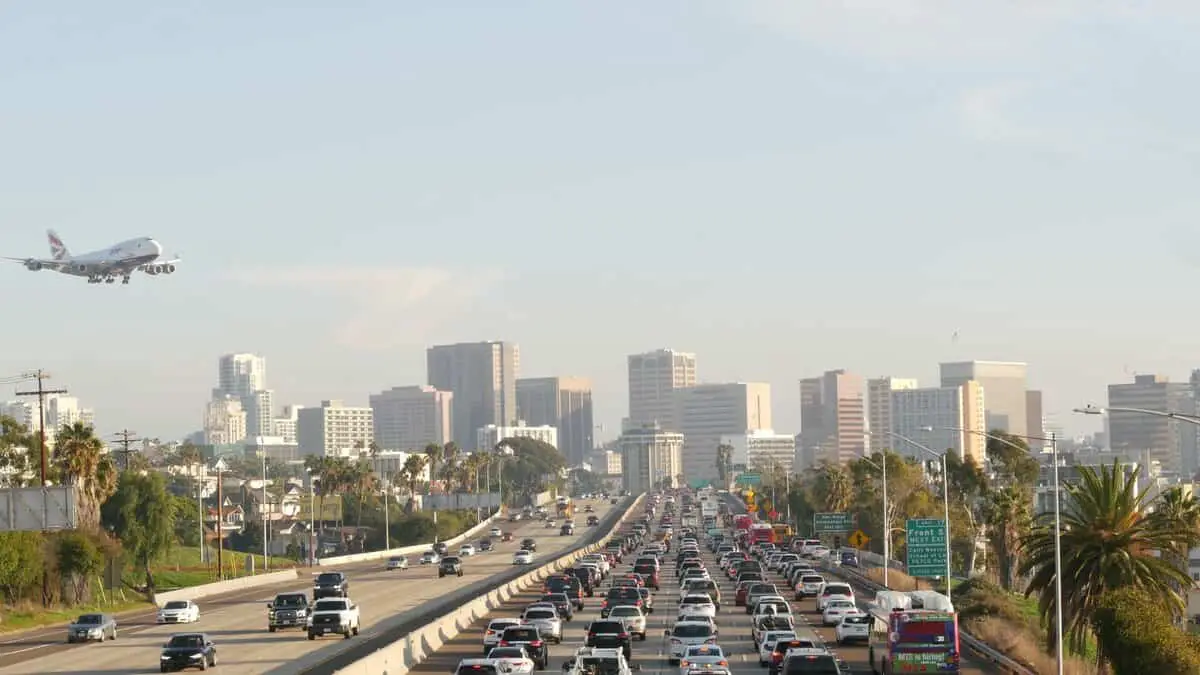 4. One of the World's Top Economies
Not only does California have the biggest economy of any state in the country, but it also has an economy that rivals most countries with a Gross Domestic Product (GDP) of $3.4 trillion.
If California were an independent country, it would have the fifth largest economy in the world!
The enormous size of California's economy can be attributed to several factors.
Let's start with the obvious: Hollywood. California is home to the biggest movie studios and production companies. These companies bring in billions of dollars annually, contributing substantially to the state's economy.
Additionally, people flock to the Golden State from all over the world to experience the wealth of financial opportunities and recreational options the state offers. You know what they say:
"If you can't find it in California, it probably doesn't exist!"
This has resulted in California's tourism industry bringing in a whopping $100 billion annually.
The state is also rich in agricultural land, making it a massive exporter of crops, dairy products, and livestock.
Lastly, California is home to Silicon Valley, the central hub for some of the world's largest tech companies, such as Apple, Microsoft, and Google.
5. Home to America's Top Zoo
In San Diego, California's second-largest city, you can find the San Diego Zoo. This zoo is ranked as the number one zoo in the United States, as well as one of the top zoos in the world.
This massive wildlife park is home to a whopping 650 species, making it a must-see attraction for those who love the animal kingdom.
The San Diego Zoo is also an excellent destination for all family members to have a fun day out.
It's packed with fascinating wildlife and offers a plethora of activities. You can take a guided bus tour of the entire place with a guide giving you all sorts of amazing facts about the animals you encounter.
The San Diego Zoo also has a 4D theater where you can experience the classic movie The Jungle Book in the most immersive way possible.
The zoo is also known worldwide for its efforts in conserving endangered species. It has breeding programs that have helped stop animals such as pandas from going extinct.
6. Rush Hour Nightmares
While California holds many records for positive things, it's also a record holder in something that's not so good.
Los Angeles, California's largest city, is notorious for how bad its traffic is. Not only is Los Angeles ranked as the city with the worst traffic in the United States, but it also holds the crown as the most congested city in the world.
During morning and evening rush hour, it can take California motorists almost an hour to travel 10–20 miles. This leads to the city's driving residents spending an average of 81 hours annually just sitting in traffic.
7. Home of the First Universal Studios Theme Park
Nowadays, you can find Universal Studios theme parks in several countries across the globe. However, this wasn't always the case.
Once upon a time, the only Universal Studios theme park in the world could be found in Los Angeles, California. Since then, Universal Studios has expanded to Orlando, Japan, Singapore, and China.
While in California, you should visit this place where movie magic is made.
This world-famous movie studio and theme park is packed with fun rides, tours, and activities for you and your whole family to enjoy.
From the "Harry Potter and the Forbidden Journey" to the "Jurassic World" ride, your day at Universal Studios will be a thrilling adventure.
You can also buy tons of souvenirs for yourself and your loved ones from the many shops at Universal Studios.
8. Third Longest Coastline in the U.S.A.
With 840 miles of coastline with the Pacific Ocean, California trails only Alaska and Florida when it comes to coastline length.
As a result of this, California has no shortage of pristine beaches.
When most people think of California beaches, Venice Beach is often the first that comes to mind. Although Venice Beach is just as unique as its fame suggests, there are other lesser-known beaches you should visit.
These hidden gems include Huntington Beach and Paradise Cove. Here are some of the top beaches in California:
Santa Monica State Beach
Newport Beach
Moonstone Beach
Manhattan Beach
Crystal Cove State Park
9. Third Highest Cost of Living in America
California is known worldwide for its impeccable weather throughout the year and dazzling beaches and landscapes. The saying goes: "If you don't like the weather in California, wait five minutes!"
However, living in California doesn't come cheap, with the state's cost being almost 40% higher than the national average.
California is ranked as the third most expensive place to live in the U.S.A., right behind Hawaii and New York.
10. Most Universities in the U.S.
Regarding higher education, no state in the U.S. has more of it than California. The state boasts a considerable number of higher education institutions.
Of the 416 institutions in California, 262 are four-year universities, and the rest are two-year institutions such as junior and community colleges.
However, pursuing your college degree in California doesn't come cheap, especially if you're an out-of-state student. The average annual out-of-state tuition for four-year public universities is over $32,000. Private universities are even more expensive at $37,000.
Here's a list of some of the major universities in California:
Stanford University
University of California, Berkeley
University of California, Los Angeles
University of California, San Diego
University of Southern California
University of California, Davis
University of California, Irvine
University of California, Santa Barbara
University of California, San Francisco
California Institute of Technology
11. One of the World's Biggest Avocado Exporters
If there's one single fruit that defines the state of California, it would be the avocado. Californians love putting avocados on everything, from their smoothies to their salads.
California is one of the biggest exporters of avocados in the world, with one in every ten consumed worldwide having been grown in The Golden State.
California is also home to the city of Fallbrook, which is the self-proclaimed "Avocado Capital of the World." Fallbrook holds an avocado festival yearly to celebrate the fruit, with farmers showing off their crops.
The avocado festival includes events such as a guacamole contest, the "Best Dressed Avocado" contest, and the Avo 500 Children's Car Race.
12. Most National Parks in the U.S.A.
Since we've already mentioned the diversity and beauty of the California landscape, you may have already guessed this one.
The Golden State is home to the most national parks in the entire country. California has nine national parks.
Here they are:
Redwood National and State Parks
Pinnacles National Park
Lassen Volcanic National Park
Channel Island National Park
Yosemite National Park
Sequoia and Kings Canyon National Parks
Death Valley National Park
Joshua Tree National Park
These national parks are unique in their way, but perhaps the most intriguing of them is Death Valley, National Park.
This national park is the lowest in the United States in terms of altitude, being over 280 feet below sea level. It's also the driest and hottest national park in the entire country.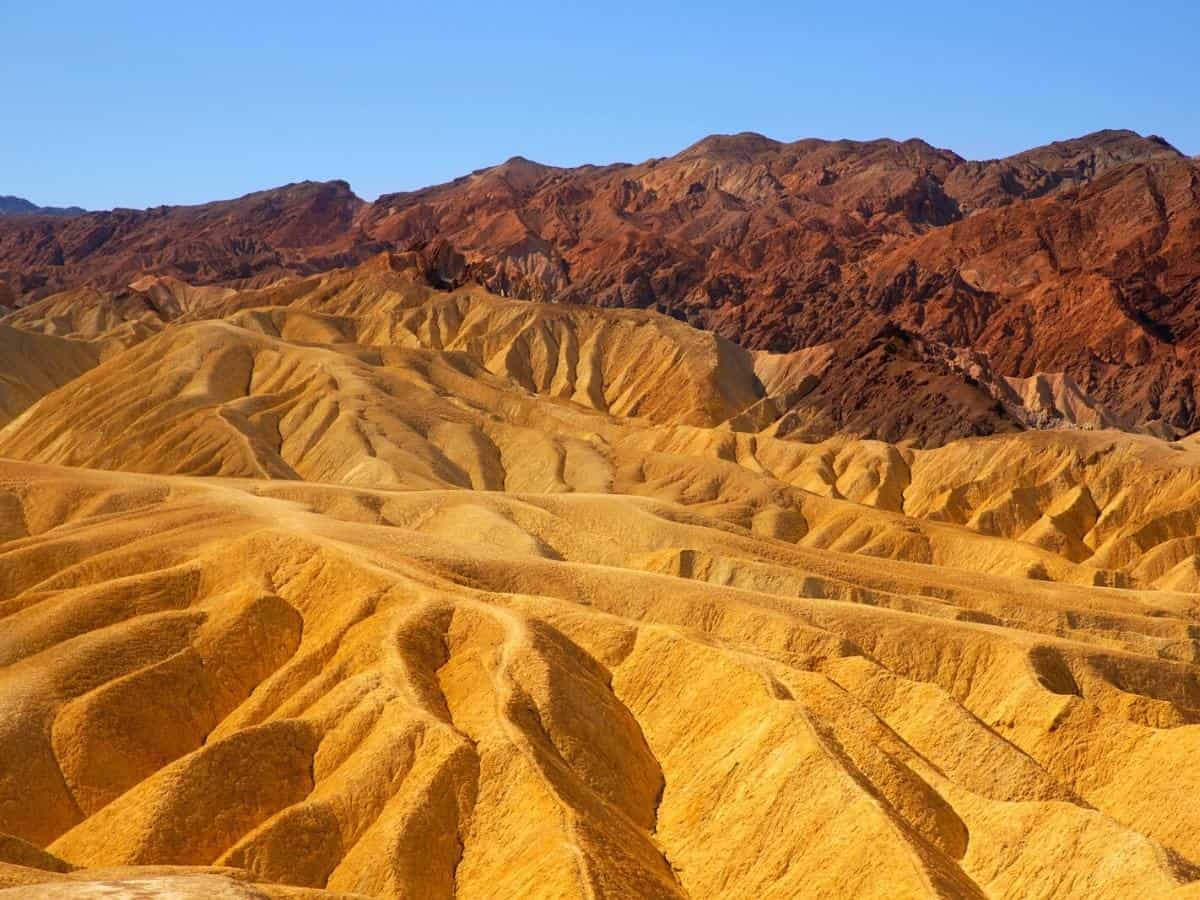 Sources: