Let's take a look at San Diego County, situated in California. It is home to 3.4 million residents and has everything a resident and tourist could ask for in terms of good living, nightlife, arts and culture, sports, eateries, and social events.
San Diego is best known for its Zoo, Legoland, Seaworld, Petco Park, Hillcrest, La Jolla, Safari park, Mission Valley, Oldtown, the Downtown area, the Gaslamp district, and many more. You will be hard-pressed to find something you can't do in many regions, featuring beaches, mountain tops, urban cities, residential areas, parks, galleries, restaurants, etc.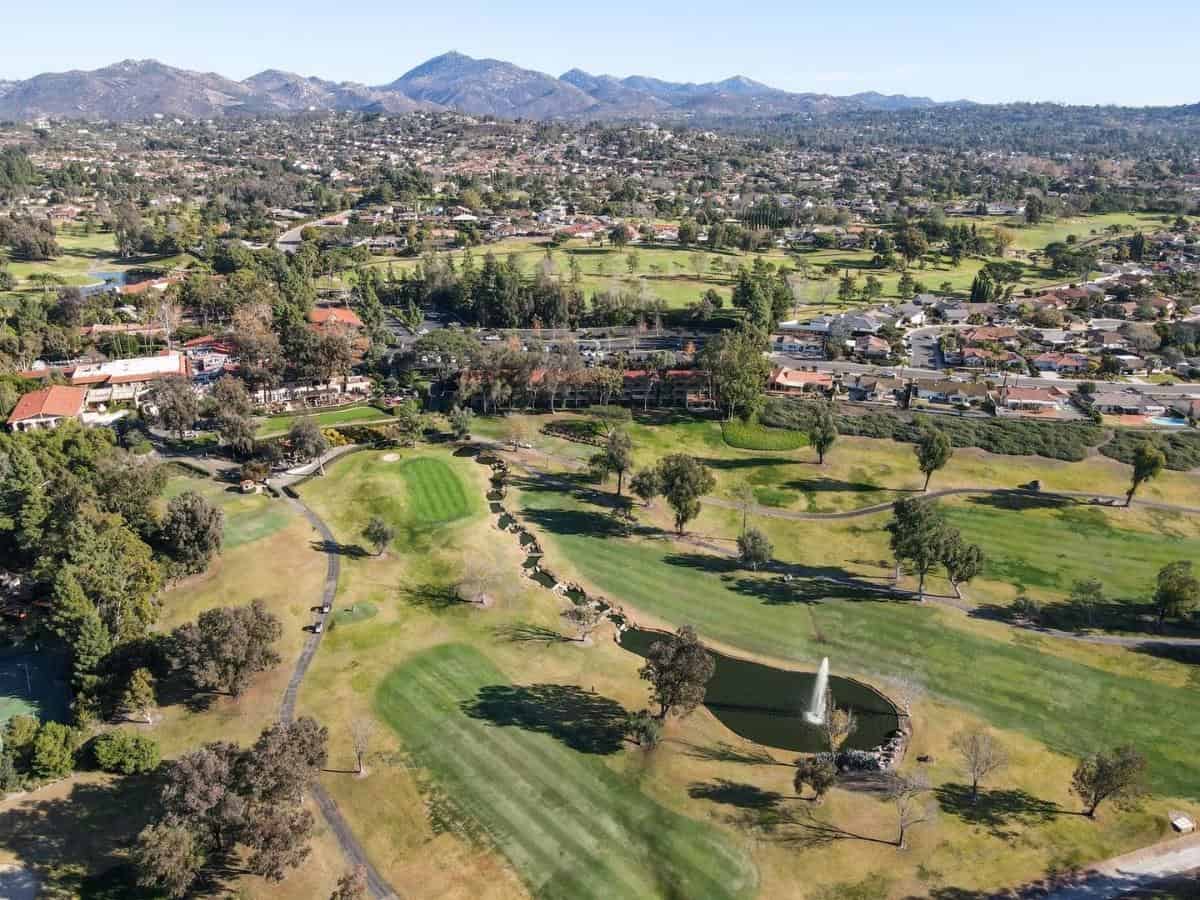 What Is San Diego County California Known For?
From hiking in the mile-high mountains, fishing at the state park, surfing at the beach, and growing wine, San Diego has anything you could ask for and is well known for most of it. It is California's second-largest city and the eighth largest in the entire United States. It is best known for;
Legoland California
San Diego Zoo
San Diago Safari Park
SeaWorld San Diego
Legoland California
Lego land California was the third Legoland park to open and the first of its kind outside of Europe. It opened on March 20th, 1999. It includes having a theme park dedicated to the Lego toy franchise and being a resort, miniature park, and aquarium.
San Diego Zoo
Situated in Balboa Park, the San Diego zoo is home to over 12,000 animals, including more than 50 species. The Zoo covers a territory of 100 acres. That is leased from the city of San Diego. Wildlife sections of the park include the Owens, Scripps, Parker Aviary, Panda Canyon, and an Urban Jungle.
San Diego Safari Park
Before 2010, this Safari park had been originally named the San Diego Animal Park. It is a stunning 1,800-acre zoo that sits in the beautiful region of Pasquel Valley in San Diego, which is near Escondido. San Diego considers it one of its most prominent tourist attractions, as thousands of visitors flock to the park each year.
SeaWorld San Diego
Located inside Mission Bay Park, you will find SeaWorld San Diego. Operated and owned by SeaWorld Parks and Entertainment, it is not only an animal theme park but also an outside aquarium, oceanarium, and marine mammal park.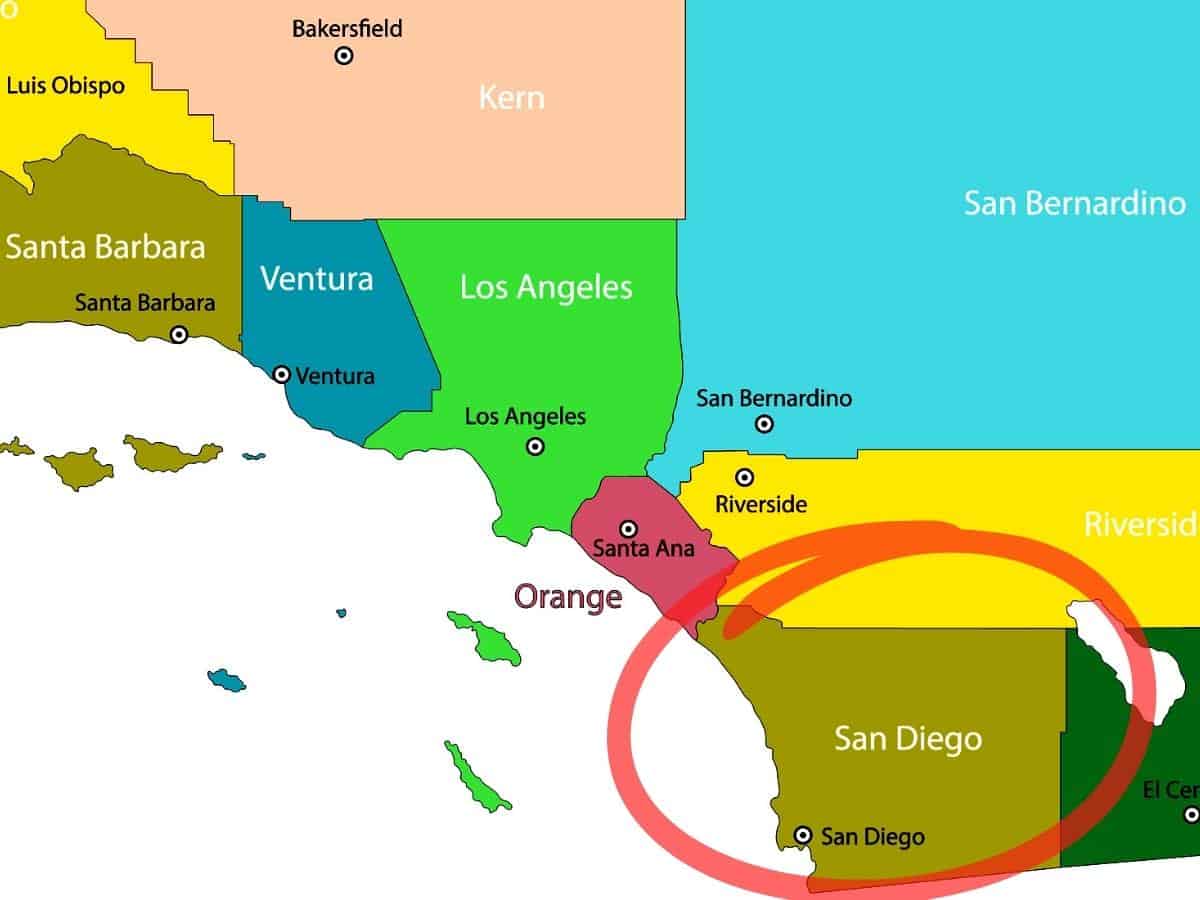 What is in San San Diego County?
San Diego County has no shortage of unique regions, and one would think that you are in a different state when you compare each area to another. It is truly your oyster to explore, from East County having sprawling hilltops to Mission Bay Beach and its beautiful sunsets to the Downtown district and its lively nightlife.
Coronado
Coronado Island is located just off of San Diego, and with a 15-minute car trip, you enter a world that helps you escape to a magical place filled with boutique shopping, surfing, rollerskating, boat rides, and more.
Other outdoor adventures include kayaking and biking along gorgeous trails. A luxury, world-class spa awaits if you are not so much into the outdoors. Otherwise, pick up galleries and restaurants that offer world-class fine dining.
Downtown
San Diego's heart is its downtown district, home to nightclubs, live theatre, galleries, shopping malls, and more than 150 restaurants. The USS Midway Museum, Seaport Village, and the Maritime Museum along Sandiego Bay can be found.  
If your scene is quaint little cafes, pubs, and art galleries, then you should head to Little Italy. East Village sports hip modern boutiques and fancy new eateries that surround Petco Park, one of San Diego's most prominent attractions and home to the San Diego Padres.
East County
East County is where you visit the wide-open spaces and beautiful surroundings San Diego offers. It has tree-lined mountains, gorgeous rocky foothills, and is ladened with amazing canyons. Perfect for rock climbing, hiking, ATVing, mountain biking, or backpacking, it is also home to one Anza-Borrego Desert State Park.
Gaslamp District
Covering 16 and one-half walkable blocks is the Gaslamp District located in Downtown San Diego. Considered an urban jungle that comes to life after the sunset, the Gaslamp district caters to various tastes of any discerning individual.
The Gaslamp district offers nightlife in the style of jazz clubs, fireworks, dining establishments, beautiful galleries, and theater attractions.
Hillcrest
A mere 3 miles north of Downtown San Diego is where you will find Hillcrest. A trendy and hip uptown community and the heart of San Diego's LGBTQ community. You will also find Balboa park at the south crest of Hillcrest, which is the United State's largest urban national park that includes sixteen museums and the San Diego Zoo.
La Jolla
Sporting luxurious boutiques, spectacular resorts, the finest hotels, gourmet restaurants, galleries, and trendy shops, La Jolla is a place in paradise. Also  Known as the Jewel by the Sea, this beautiful region of San Diego is home to some of the most beautiful beach destinations.
Mission Bay Beaches
Mission Bay features Mission Bay Park, is only ten minutes away from Downtown San Diego and is only one of the many attractions you will find here. This 4600-acre aquatic park is the largest in the world. This is where you will also find SeaWorld San Diego and many stylish upmarket resorts and hotels. Visitors can swim, fish, sail, and dine at outstanding restaurants featuring ethnic cuisine.
Just adjacent to Mission Beach is Belmont Park. This fantastic little playhouse of paradise features arcades, rollercoasters, and the Wave House.
Mission Valley And Old Town
If the phrase "suburban uptown" catches your fancy, then Mission Valley might be the place to visit. It features Riverwalk Golf Club (a twenty-seven-hole championship golf course), San Diego's second-largest convention space, shopping malls, movie theatres, and upmarket restaurants. Did we mention it also has the SDCCU Stadium, which is home to the San Diego Chargers?
North County Coastal
North County Coastal is home to Legoland California, golf courses, spa resorts, Highway 101, fabulous restaurants, and the Del Mar Thoroughbred Club. Adorned with magnificent beach towns and astounding beaches, North County Coastal is where the SoCal lifestyle is at.
North County Inland
If you are looking for a region filled with avocado groves, wineries, equestrian trails, and golf courses scattered over scenic mountain ranges, hills, and rolling valleys, look no further. The San Diego Zoo Safari park in North County Inland will also be found. Home to a wide variety of animals that roam free as they would in their natural habitats.
Point Loma, Harbor Island, and Shelter Island
These regions of San Diego boast the most spectacular views of San Diego Bay and the Downtown skyline. Everything from small intimate cafes and restaurants to large hotels and conference centers, along with a wide range of popular attractions, is what you can expect to find here.
These attractions include the Old Point Loma Lighthouse, Naval Training Center, Liberty Station, and Cabrillo National Monument.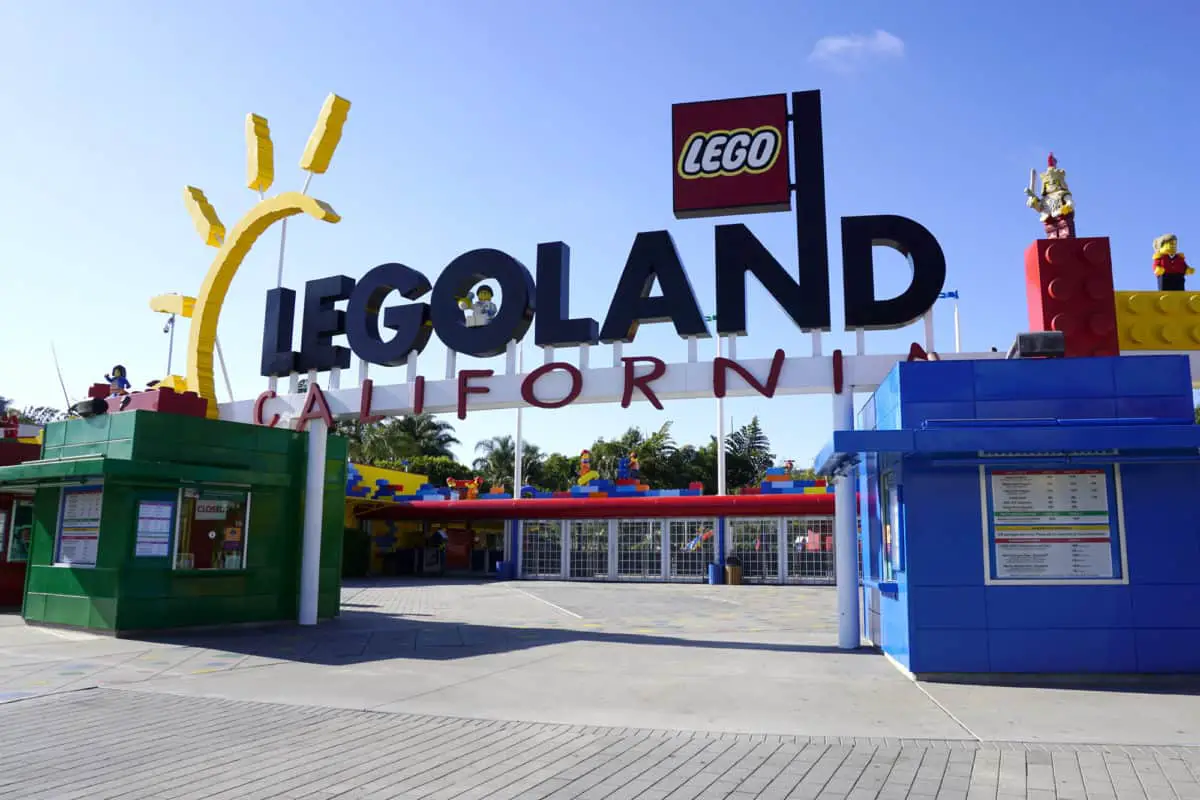 Things To Do In San Diego County
There is no shortage of things to keep you occupied in San Diego. Due to the vast area that sports many lush and different landscapes, wildlife, and urban cities, there is something for everyone here. Besides hiking, swimming, shopping, surfing, mountain biking, seeing the nightlife, dining out, and the likes, there are many places to visit. We did cover some of them, but let's look at some great spots to visit;
Balboa Park
Mission Beach and Pacific Beach
Torrey Pines State Natural Reserve
Petco Park
Liberty public market
Balboa Park
The cultural hub of San Diego and home to the San Diego Zoo, this 1200-acre park is just two miles north of the city center. It is filled with intricate Spanish-style renaissance architecture and is the perfect place to picnic, bike ride, or stroll.
Mission Beach and Pacific Beach
These two beaches are one long connected shoreline. Here you can take your pick of surfing, swimming, and sunbathing while the boardwalk hosts an array of cyclists and inline skaters if that's your thing.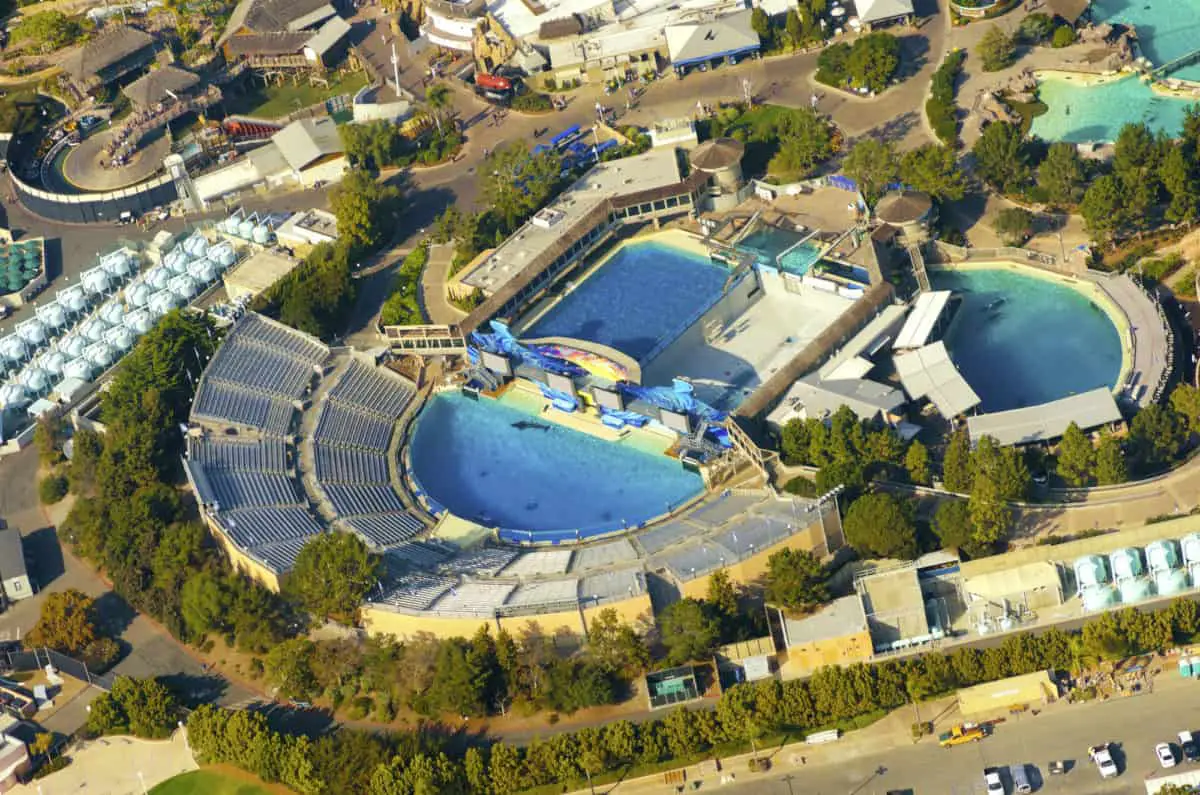 Torrey Pines State Natural Reserve
If you want to see what San Diego looked like way back, perhaps a visit to Torrey Pines should be considered. This 1750 -acre Natural Reserve is home to America's rarest pine tree, an addition to other flora and fauna that have been preserved throughout the decades.
Pecto Park
If you are a baseball fan, then Petco park is a must-see. Fans can take in a game home to the San Diego Padres and observe the breathtaking San Diego Skyline. The park was built in 2004 and is situated close to the Gaslamp district.
Liberty Public Market
Close to San Diego bay is the Liberty Public Market. It features a mark with thirty independently run food stalls that offer the best dishes with unique flavors. It is housed in the former Navy training building, and visitors can stroll at their leisure and sample cuisines from all ethnicities and backgrounds.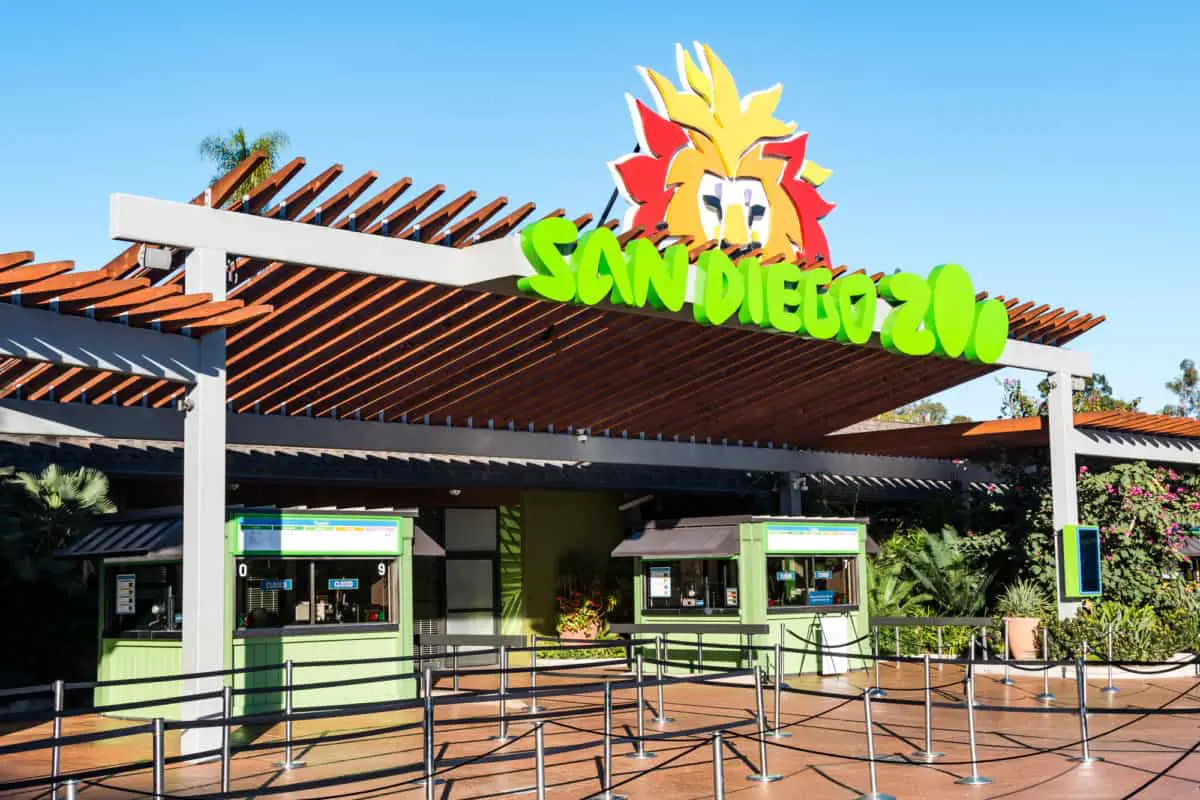 Famous People From San Diego County
San Diego has its fair share of individuals who saw their rise to fame, and there are a few more than you would expect. From actors to musicians to athletes, there is no shortage.
Cameron Diaz
Born in San Diego, Cameron Diaz is an actor, producer, and former model. Having starred in many Hollywood blockbusters, she is best known for roles such as queen Fiona in "Shrek" and starring in "There's Something About Mary," "The Mask," and "My Best Friends Wedding.".
Mayim Bialik
Also born in San Diego is Mayim Bialik. She is best known for starring in "The Big Bang Theory" as Sheldon's love interest. Interesting to know she is also an author and neuroscientist.
Nick Cannon
Antoher Celeberity born in San Diego is Nick Cannon. A rapper, record producer, entrepreneur, and actor, Nick has starred in many television shows and is well known for "America's Got Talent.".
Adam Driver
Adam Driver has starred in several films and has appeared on Broadway. He is most notable for his role as Kylo Ren in the 2015 Star Wars film "The Force Awakens.".
Tony Hawk
Tony Hawk is probably the most famous professional skateboarder in the world. Being raised in San Diego, he became a professional skateboarder by the time he hit 14.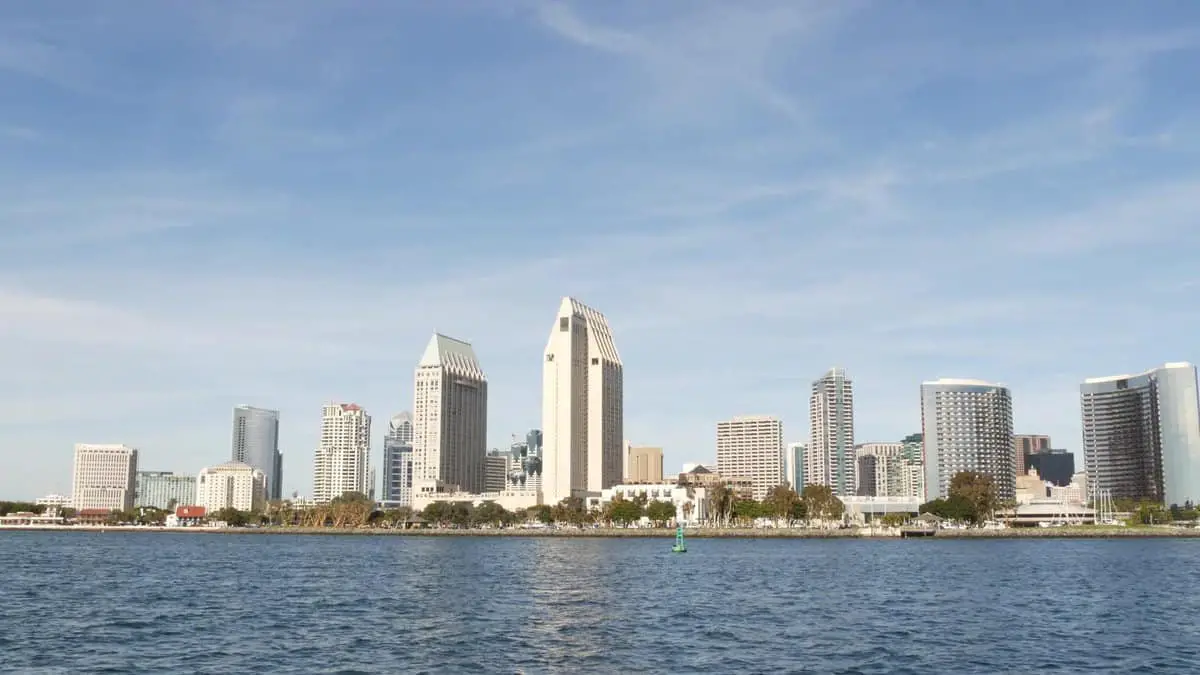 San Diego County FAQ
Interesting Facts About San Diego County?
San Diego is one of two places where the rare Torrey Pine Tree grows. It also has the most farms in any county. San Diego produces the most avocados. The almost 100-year-old rollercoaster at Belmont Park is one of four on the National Register of Historic Places. Wyatt Earp lived in Horton Grand Hotel for seven years. The first modern triathlon was held in Mission Bay back in 1974.
Is San Diego County A Good Place To Live?
San Diego is a great place to live. Its crime rate is relatively lower than the rest of the United States, and it has seen a dramatic downfall in all major crimes since the early 1990s. There are many good schools and colleges to choose from, and the lifestyle caters to everyone.
Is It Expensive In San Diego County?
San Diego is a pretty expensive place to live. According to NerdWallet, it is the 14th most expensive country in the United States.
Resources