Santa Cruz, California, is an internationally famous county on the West Coast of the United States. It is home to a rich range of culture, art, activities, and sights, making it among the best places in California to live or visit. Let's explore Santa Cruz to find out what it's known for and the best activities to do in this beautiful state.
Santa Cruz County is among the original 27 counties in California and has a reputation for a vibrant community of arts, culture, and music. Santa Cruz beaches are ideal for surfing and water sports, there are many state parks to enjoy, and Santa Cruz hosts the oldest amusement park in the USA.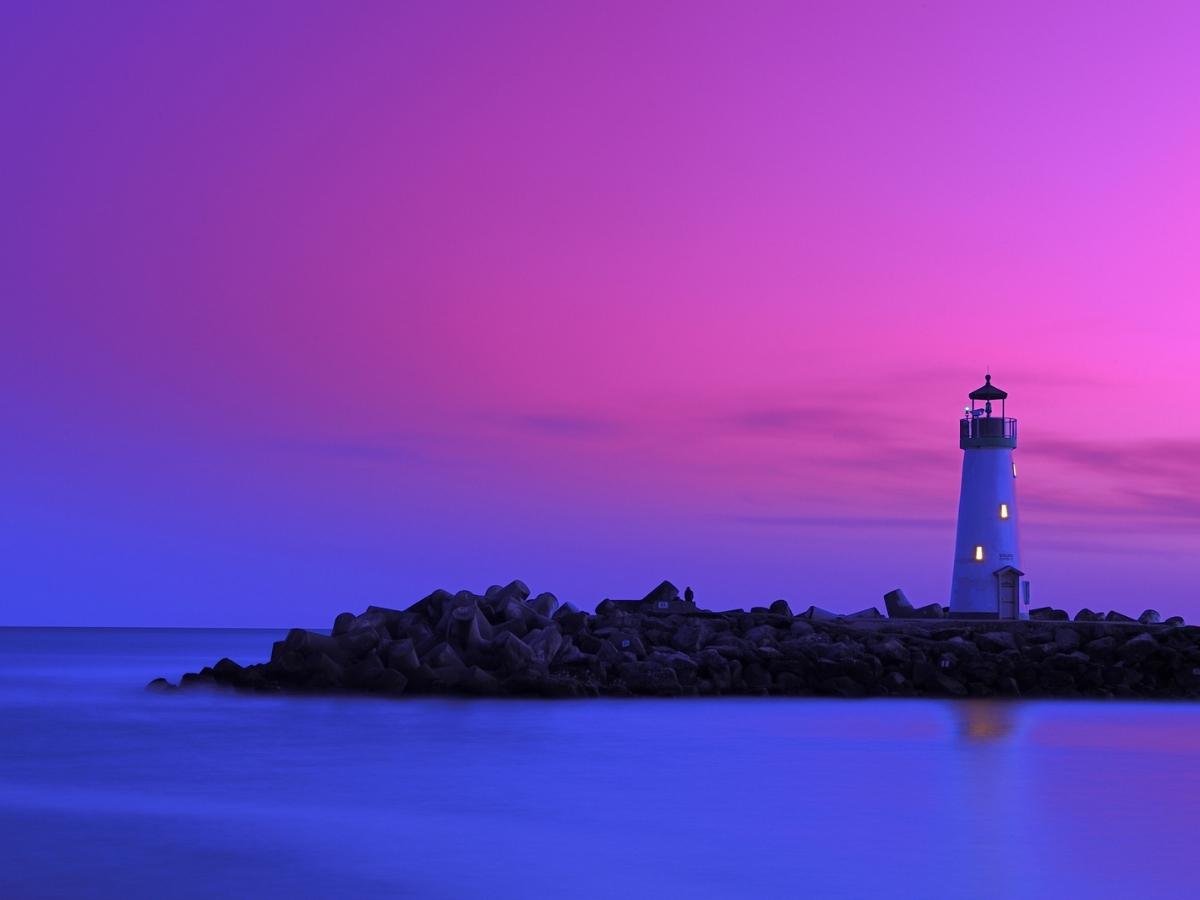 What Is Santa Cruz County Known For?
Santa Cruz County in California is well known for its surfing and surf culture, the stunning scenery in its state parts, the beautiful swimming beaches, and the rich history of art and culture. Let's explore the most famous attributes of Santa Cruz.
Water Sports
Beaches And State Parks
Arts And Culture
Water Sports
Santa Cruz is well-known internationally for its watersports, mainly surfing, scuba-diving, sailing, paddling, and many others. Santa Cruz is particularly well-known for the surfing here.
Surfing in Santa Cruz is among the best in the world and is highly regarded among suffers everywhere. Several international surfing competitions are held in Santa Cruz annually, drawing some of the most elite names in the sport.
The beaches are ideal for swimming, paddling, diving, and exploring, with guided tours or impromptu adventures.
Beaches And State Parks
Santa Cruz is home to multiple State Parks, State Beaches, marine reserves, and protected areas that span thousands of square miles.
These incredible natural wonders are among the most beautiful State Parks and coastal areas worldwide. The beaches here hold several natural wonders and structures, and the protected marine areas are internationally famous for their marine diversity.
Arts And Culture
Santa Cruz has a rich community of active, vibrant arts and culture. Music, theater, stage performances, art galleries, and even symphony orchestras all find their home in Santa Cruz.
There are several annual music and arts festivals in Santa Cruz that are hailed as among the best in the world, and the culture of arts and music here is always lively, present, exciting, and interesting.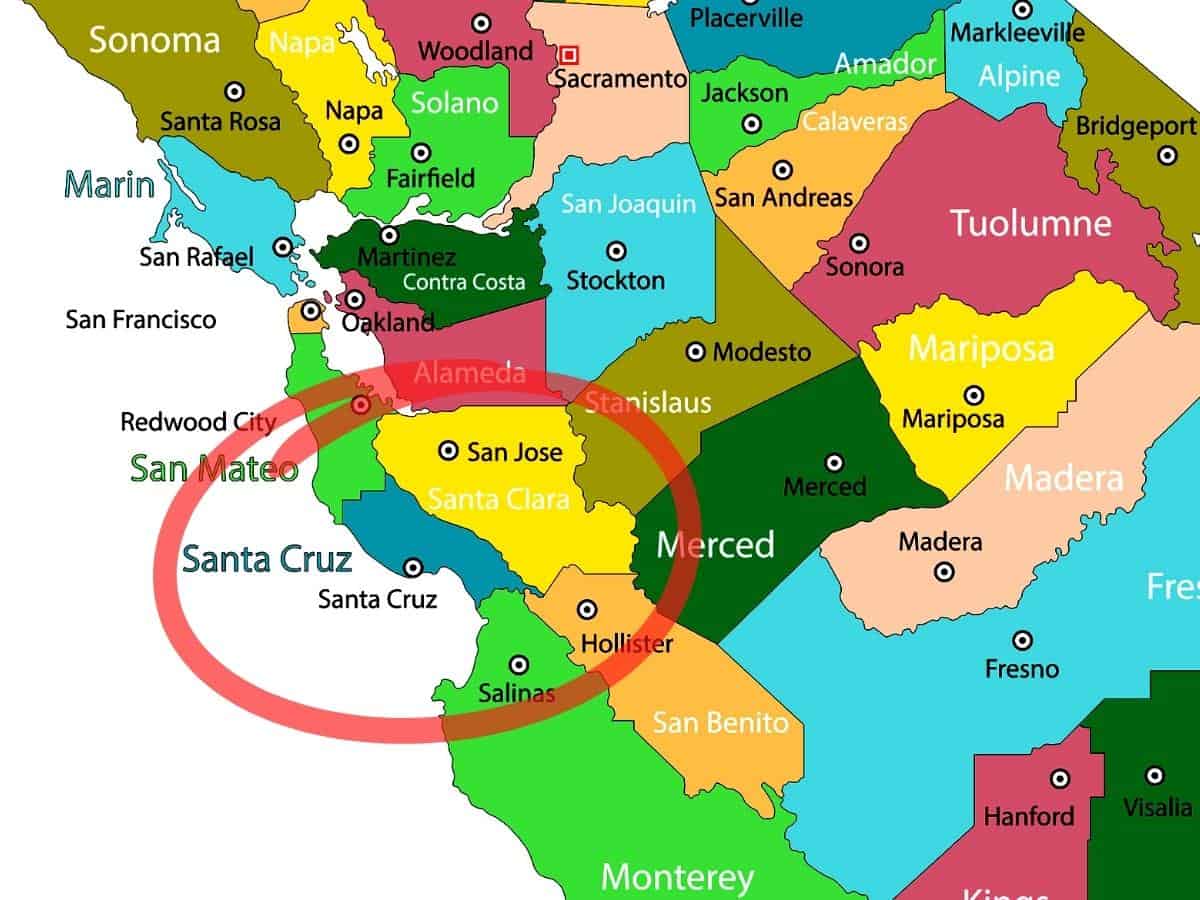 What's In Santa Cruz County?
Santa Cruz County is a vibrant place with a lot to see. So much so that it can be difficult to decide where to visit! Let's explore some of the very best attractions to visit in Santa Cruz for visitors and residents alike.
The Santa Cruz Beach Boardwalk
The boardwalk in Santa Cruz is essentially a free-to-enter beach-side amusement park. The boardwalk hosts roller coasters, including the Giant Dipper, a wooden ride built-in 1924 that has been declared a National Historic Landmark, restaurants, arcades, and a wide range of entertainment for families.
The boardwalk overlooks Main Beach, which makes it an ideal location to visit in Santa Cruz with easy beach access.
Whales
Santa Cruz remains among the few places in the United States where whales are frequently sighted, almost year-round.
Various whale species, including grey whales, humpback whales, and even blue whales, are seen in Santa Cruz, along with orcas, dolphins, and other phenomenal marine wildlife that are not commonly seen elsewhere.
Downtown Santa Cruz
Anyone who lives in Santa Cruz or visits Sana Cruz must visit Downtown. This part of the city is bright, vibrant, and lively. Downtown is home to Santa Cruz's music scene, name-brand stores, artisanal shops, art exhibits, and galleries.
Downtown is famous for its bakeries, ice-cream shops, open-air restaurants, and retail boutiques and provides an experience like no other in California.
Things To Do In Santa Cruz County
Santa Cruz offers a tremendous range of activities, entertainment, and iconic locations to visit, making this County among the most interesting in the state. If you are in Santa Cruz or visiting soon, these are the best things to do in Santa Cruz County.
Visit The Museum Of Art And History
Visit Roaring Camp Railroads
Play A Round At Delaveaga
Visit The Seymour Marine Discovery Center
Visit Santa Cruz Mountain Brewing
Go Sailing
Go Surfing
Go Hiking
Go Cycling
Visit The Mystery Spot
Enjoy Santa Cruz Shakespeare
Visit The Museum Of Art And History
The Museum of Art and History in Santa Cruz is world-renowned and showcases some of California's best.
Among the exhibitions outlining the history of Santa Cruz and the surrounding areas, there are galleries of sculpture, art installations, painted and drawn works, musical exhibits, and so much more displayed in a beautiful collection of sights, sounds, structures, and images.
The exhibits rotate in the Museum of Art and History, but there is always something to experience and enjoy for anyone interested in the arts or history.
Visit Roaring Camp Railroads
Roaring Camp Railroads is a delight. This fascinating site is home to an immaculately restored, fully accurate 19th-century steam engine. The train is a sight to behold, and taking a trip on the rails comfortably nestled into a historic steam engine is a wonderful experience.
The train here takes two routes, one that passes deep through state parts, river gorges, and along the Santa Cruz mountains to stop off at the boardwalk, and the other route stunning redwood groves and picturesque mountains.
The staff here are friendly and knowledgeable, and the train conductor conducts a wonderful re-telling of Santa Cruz and the historical railway in this County.
Play A Round At Delaveaga
The Delaveaga Golf Course in Santa Cruz is a highly-ranked course that can be interesting and challenging but is manageable for golfers of all skill levels.
This 18-hole, par-70 course in Santa Cruz is beautiful to traverse. Delaveaga features a driving range, an up-market restaurant, well-kept bars, and a gift shop.
Visit The Seymour Marine Discovery Center
The Seymour Marine Discovery Center is an educational center hosted by the University of California Santa Cruz. The center is home to an aquarium that houses a wide variety of marine life and educational exhibits, lectures, tours, and displays.
The Seymour Marine Discovery Center strives to promote marine awareness and conservation through education and is a fantastic place to visit the next time you are in Santa Cruz.
Visit Santa Cruz Mountain Brewing
Santa Cruz Mountain Brewing is a craft beer brewery that operates in Santa Cruz and has been delivering some of the best craft beer in the world since 2005.
This brewery prides itself on only using locally sourced organic ingredients for brewing delicious artisanal craft beers. The company is family-run and has developed a wide range of beers, ales, stouts, and ciders to enjoy.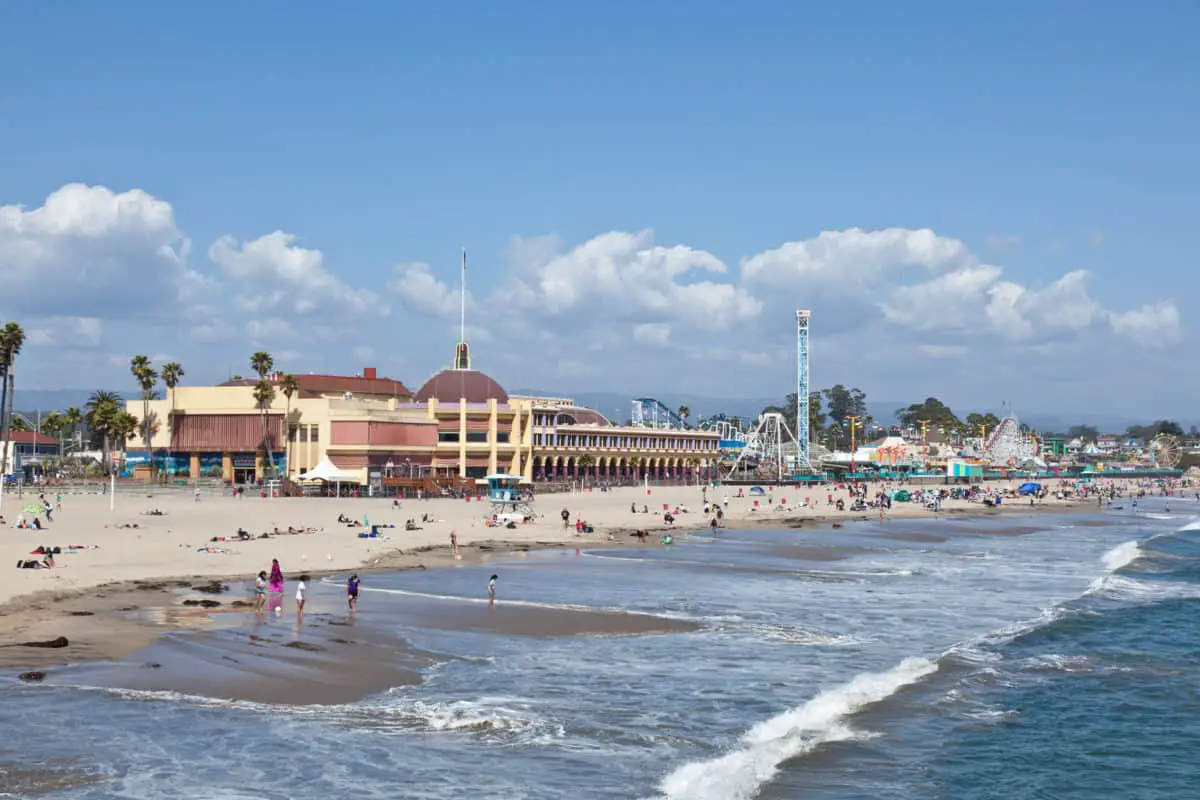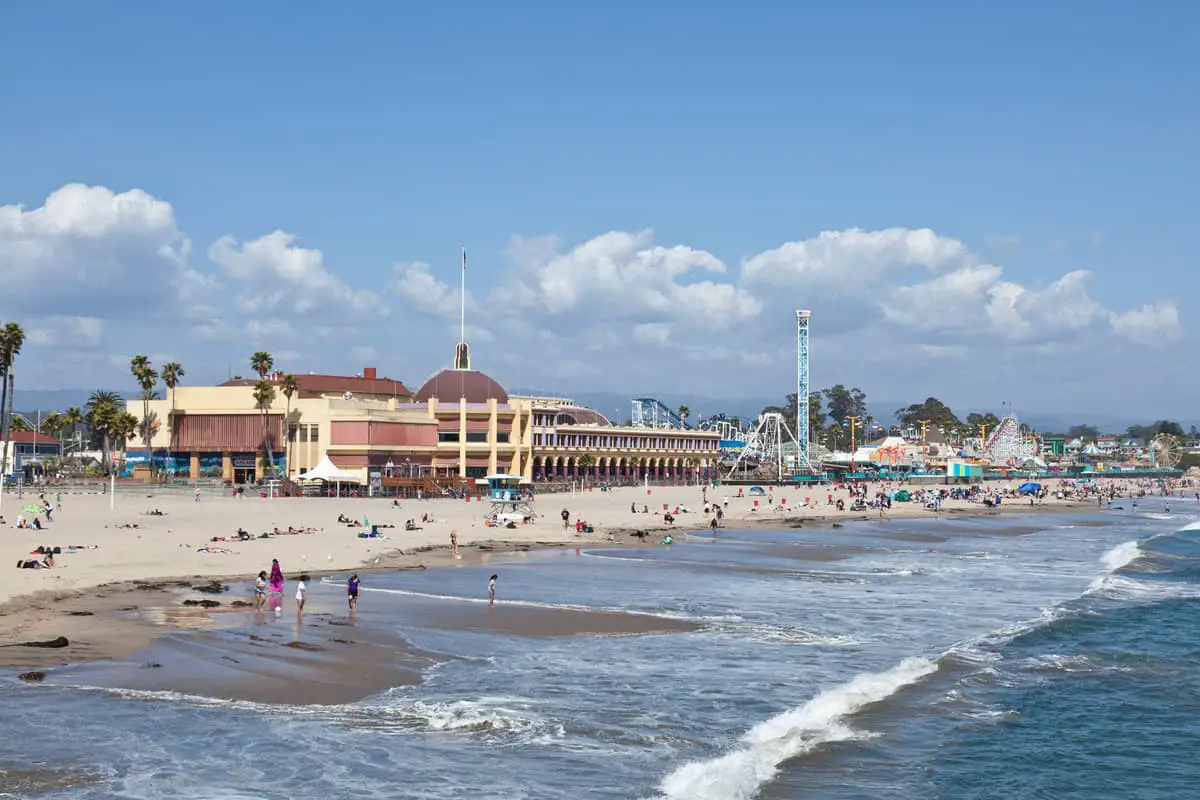 Famous People From Santa Cruz County
Satna Cruz is no Hollywood, but this County is known for its exciting up-and-coming community of artists, musicians, and sportsmen. With that in mind, several internationally famous names were born in Santa Cruz.
Reed Hastings
Wilmot Reed Hastings Jr. is a well-known man in the international business world. Reed is an entrepreneur who has touched millions' lives, as he is most noted as the co-founder, co-CEO, and chairman of Netflix.
Reed Hastings is sighted for his innovative business techniques and strategies that have changed the world of digital entertainment and have driven Netflix to become among the largest players in the worldwide entertainment industry and a household name.
Adam Scott
Adam Scott is a well-known actor, director, screenwriter, comedian, and producer born in Santa Cruz, California, in 1973. Scott is among the largest names to come from Santa Cruz and is most well-known for his role in the wildly popular sitcom Parks and Recreation.
However, Scott has also appeared in many feature films, television series, and short movies. Scott is a talented actor and a gifted writer and is responsible for, or has contributed to, many more productions than we see him in.  
Trent Dilfer
Trent Farris Dilfer is an NFL legend. He was a quarterback in the American National Football League for fourteen seasons. He became a beloved sportscaster for ESPN and a highly regarded football analyst.
Dilfer played for the Baltimore Ravens, Tampa Bay Buccaneers, Seattle Seahawks, Cleveland Browns, and the San Francisco 49'ers. Dilfer was starting quarterback for the Baltimore Ravens in 2000 during their Superbowl-winning season and is noted as a great in the sport.
Dilfer has been a sportscaster and football analyst for several networks since he retired from the NFL in 2008. He is also a professional football coach at the academy and university levels.
Luke Rockhold
Luke Rockhold is best known for his accolades in the Ultimate Fighting Championship (UFC), where he is a two-time world champion in the Middleweight division.
Rockhold currently fights in the Light Heavyweight division and is a blackbelt in Brazilian Jiu-Jitsu. He has sixteen wins in the UFC and only five losses.
Luke Rockhold is a surfer, skateboarder, and professional model working with large names such as Ralph Lauren.
Santa Cruz County FAQ
Interesting Facts About Santa Cruz County
Santa Cruz County is named from the hills above the San Lorenzo River, which were called Santa Cruz, meaning Holy Cross, by Don Gaspar de Portola, who was the original discoverer of the region.
The Santa Cruz Boardwalk is the oldest amusement park in the United States of America and has been operating continuously since 1915 and features rides that are more than 110 years old.
Is Santa Cruz County A Good Place To Live?
Santa Cruz County is a good place to live. Santa Cruz provides a comfortable urban-suburban mix; it boasts plenty of stores, restaurants, bars, coffee shops, parks, and entertainment. It has many attractions and plenty of housing for rent.
Santa Cruz City is listed in the top 100 best places to live in some reports and has some of the best amenities anywhere in California.
Is It Expensive in Santa Cruz County?
Santa Cruz County is not an overly expensive county to live in or visit, but it is not cheap either. Santa Cruz city is among the most expensive small cities in the US to live in, and visiting is as expensive.
Santa Cruz is not a destination that budget travelers should consider, as the cheapest hotel rooms here are around $70 per person per night.  
Resources