California View acquired csacalifornia.org  – their main focus was healthy food and we welcome you to our new site.
We here at California View look at all things in California – things to do, food, parks, cities, counties, and life in our great state.
Going vegan was once a hard choice that involved eating a limited diet of repetitive food choices. As for dining out with friends, or being invited to social gatherings, that was even more complicated. This changed with the introduction of vegan-friendly restaurants, innovation in meat alternatives, and the highly popular vegan events.
In recent years, the cultural awareness of health and environmental matters changed radically. Societal movements leaning toward plant-based diets sprouted everywhere, but most remarkably in Oregon, Florida, California, and New York. For Example in California, there are 1000+ purely vegan restaurants, most of them in Los Angeles.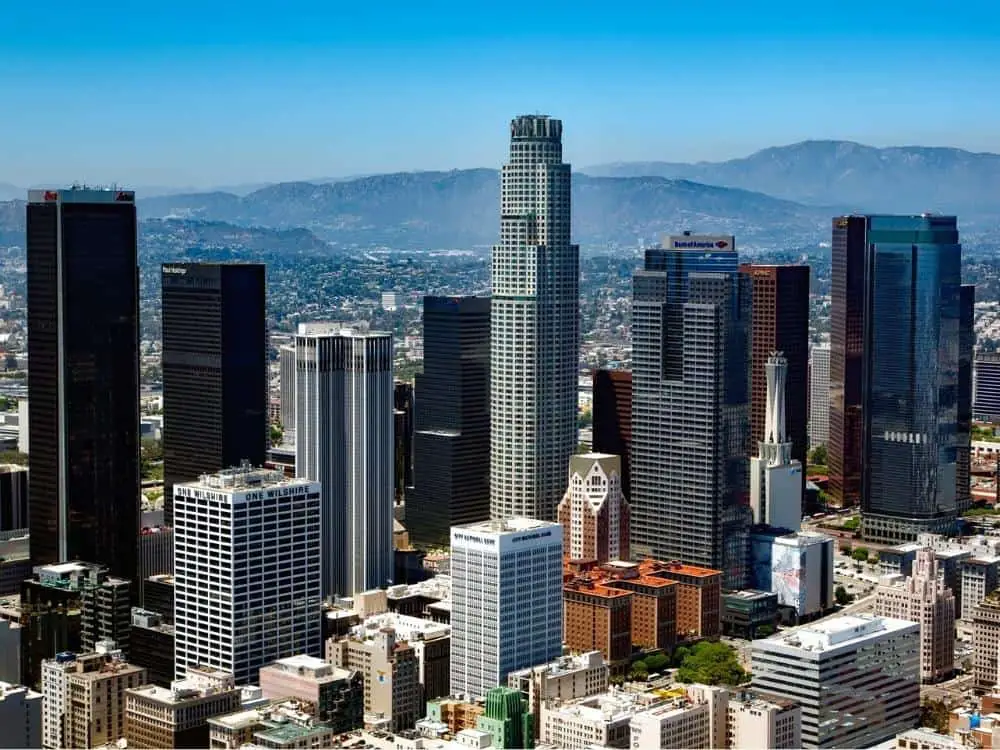 Most Vegan Restaurants In California
California boasts of an admirable listing of 7902 vegan, vegetarian, and plant-based restaurants. This figure also includes mobile and regular food trucks, plus, vegan-friendly food stores. The city with the highest number of vegan restaurants is hands down Los Angeles, with 552 listings, about 200 of which are purely vegan restaurants.
The top 5 contenders with the most vegan, vegan-friendly, and having other food stores with vegan options, are as follows.
Los Angeles – 552 listings
San Diego – 475 listings
San Francisco – 453 listings
Oakland – 151 listings
Long beach – 129 listings
Are the Vegan Restaurants in California Too Expensive?  
The standard of living in California, in general, is pretty high compared to other states. Thus, it doesn't come as a big surprise that adopting a special culinary taste would be comparatively expensive as well.
Is the Number of Restaurants in California Rising or Falling?
The number of vegans in the United States was barely 1% of the population back in 2014. A few years later, in 2017 this figure jumped to 6%, which is a huge increase.
At the same time, companies like Beyond Meat, Morningstar Farms, and Impossible Foods provided satisfactory vegan alternatives at affordable prices.
The high demand for vegan lifestyle options created a noticeable uptick in the number of vegan restaurants opening everywhere. This noticeable growth is expected to carry on to the near future, possibly at an even faster rate.
What's the Cosmopolitan City With the Most Vegan Restaurants?
Most assessments count the number of restaurants in a specific geographic area. However, that doesn't really give an accurate idea about the actual population these restaurants serve. A different approach is to check the number of vegan restaurants per capita. 
The results are quite interesting. That's because the usual cities that often top the lists, like the ones with the most abundant vegan restaurants, might not come up in the same ranks when the population is considered.
To make matters even more informative, we also consider a global distribution, rather than a national one. Let's see if the Californian cities would appear in this table.
| | | |
| --- | --- | --- |
| Rank | City   | Vegan Restaurants per 100,000 residents |
| 1 | Chiang Mai, Thailand | 32.2 |
| 2 | Ubud, Bali, Indonesia | 28.1 |
| 8 | Portland, Oregon, USA | 8.2 |
| 9 | Atlanta, Georgia, USA | 6.1 |
| 10 | Vancouver, BC, Canada | 6.0 |
| 11 | San Francisco, California, USA | 5.9 |
| 19 | Seattle, Washington, USA | 4.4 |
| 20 | Paris, France | 4.3 |
Vegan Restaurants Per 100,000 – Top 10 Cities In The World
As demonstrated, San Fransisco holds a nice global rank in that line-up. It's understandably ahead of Seattle, and admirably several ranks above Paris.
What's the Finest Vegan Restaurant Worldwide?
There are around 50 fine dining destinations worldwide that you might want to try. With global fame and a special culinary experience, eating at these spots is never just about the food.
Chiodi Latini New Food in Turin, Italy, tops the list as one of the most exceptional fine dining restaurants. Its owner; chef Antonio Chiodi Latini, calls the items on the menu "innovations", as each one of them isn't an imitation of a traditional Italian dish, but rather, a brand new derivation of the classics.
Other amazing restaurants include London's Pollen Street Social, Berlin's Kopps, Brussels' Humus x Hortense, and Tokyo's Bon.
What Are the Most Popular Vegan Dishes?
It might not come as a big surprise to you that the most popular vegan foods are actually appetizers and side dishes. It seems that there's a global consensus about the deliciousness of these sides. Hummus, falafel, ratatouille, gazpacho, and avocado toast are indisputable winners.
As for the main courses and fine dining options; India's specialty chana masala ranks quite high, together with Bhelpuri. There are also, Egyptian bamieas, Roman ghiveci, Asian Dou fu fa, Moroccan loubia, and Japanese Kappamaki.
Is There a Vegan Alternative for Fast Food?
Fast-food chains are either offering extra vegan items on their menus or providing vegan alternatives to popular options. Burger King has the Impossible Whopper, Domino's created the Thin Crust Pizza, and there's Subway's Beyond Meatball Marinara.
Additionally, new vegan fast-food brands are appearing everywhere, like Double Zero Pizza.
Why Are There So Many Vegan Restaurants in LA?
California and New York have the largest number of vegan restaurants. The common factor between these two big states is the cultural scene. The same fundamental reason holds true for Los Angeles.
The main reasons why LA has a remarkably high number of vegan restaurants are as follows.
The Veganuary Experiment
Accessibility to vegan products
Availability of meat, dairy, and egg replacements
The Veganuary Experiment
The Veganguary experiment first appeared in In 2014, mostly in England. That's primarily an invitation for everyone who wants to go vegan to just try it throughout the month of January. This attempt capitalizes on the goodwill and the optimism that comes with the new year resolutions.
With no strings attached, many people test the waters and see what it's like to be a vegan for a whole month. As expected, a large number of these carry on to the next months.   
Accessibility to Vegan Products
A decade ago, vegan products were expensive, hard to find, and most often drab. In today's world, we live in the polar opposite of that. Vegan products are all the rage. They can be found almost everywhere. Even the non-specialized food store, usually have a vegan department.
Availability of Meat, Dairy, and Egg Replacements
One of the big deterrents for many people were missing the taste of a steak, wholesome breakfast with scrambled eggs, or a strong cup of cafe latte.
With the abundant supply of meat, dairy, and egg replacements, leading a vegan lifestyle became much more accessible. Especially, since these products are usually affordable.
California Vegan Restaurants FAQ
Is it easy to find good vegan food in California?
There are tons of food stores that cater to the vegan population of California, in addition to farmers' markets that you can find almost everywhere.
Vegan food is definitely accessible, and there's a huge variety to choose from. The prices lean on the pricey side though.
What are the best spots for vegans in California?
Gracias Madre is an extremely popular spot that you can find in Los Angeles and SanFransisco. You can enjoy a plant-based, organic, locally sourced meal inspired by the traditional Mexican Cuisine.
Additionally, you shouldn't miss the Cinnaholic in Berkeley, By CHLOE in Los Angeles, and Chef Tanya's Kitchen in Palm Springs.