Calaveras County is blessed with stunning natural beauty. This Northern Californian County has a rich history. Calaveras County also has majestic mountains, forests, and fascinating underground geological formations. Let's take a closer look at Calaveras.
Calaveras is in the Sierra Nevada Mountain Range, roughly 100 miles northeast of San Francisco Bay. The county is rural and sparsely populated. Calaveras is famous for its giant sequoia trees, ancient caverns, snow-tipped mountains, and compelling Native American and Gold Rush-era history.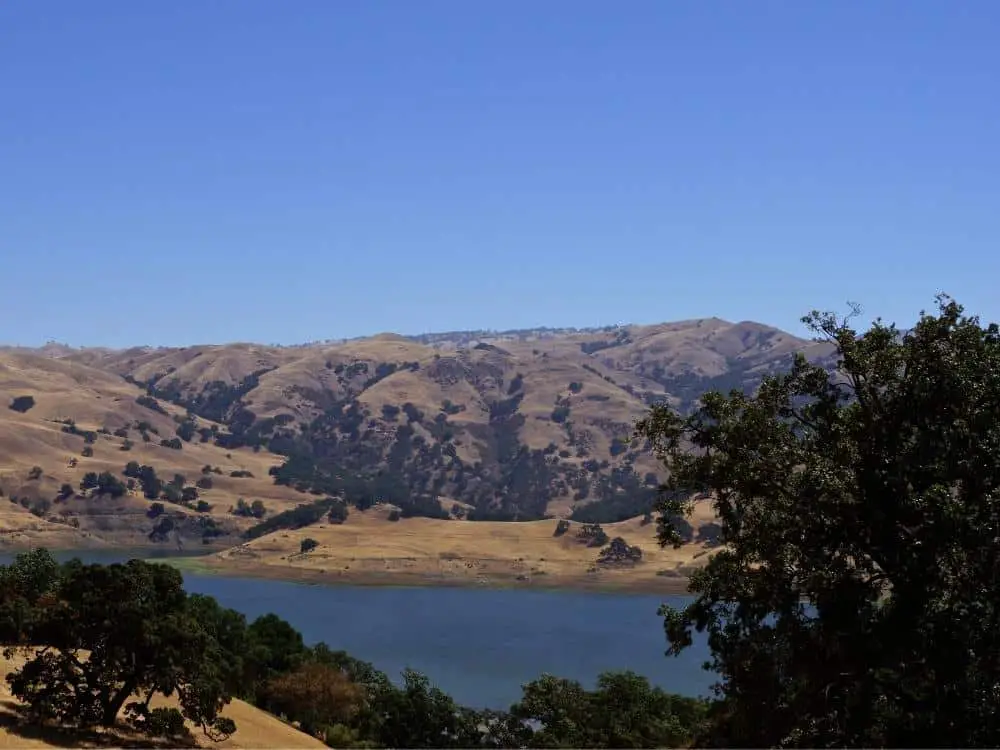 What Is Calaveras County California Known For?
Calaveras is renowned for its natural wonders and compelling past. This county is known for its old-growth forests, subterranean geology, and intriguing local history.
Giant sequoias
Sierra Nevada Mountain Range
Caverns
Native American and frontier history
Giant Sequoias
Calaveras County is famous for its stands of endangered old-growth giant sequoias (Sequoiadendron giganteum). The county has over 1100 of these ancient and awe-inspiring trees in an area of roughly 10 square miles within the boundaries of the Calaveras Big Trees State Park.
The giant sequoias (also called Sierra redwoods) in Calaveras are some of the oldest, tallest, and broadest living trees on earth. For example, Calaveras is home to the iconic Agassiz. This giant sequoia is more than 2000 years old, with a height of 259 feet.
Sierra Nevada Mountain Range
Calaveras is known for the Sierra Nevada Mountain Range which defines much of the county's landscape. The lower western slopes of this mountain range ascend several thousand feet in elevation toward the central and eastern parts of Calaveras County.
The Sierra Nevada has four bio-regions called biotic zones, each with distinct ecosystems and climatic patterns. Calaveras' portion of the Sierra Nevada is within the western foothill biotic zone. This zone has a Mediterranean climate and a landscape consisting of grasslands, oak woodlands, and alpine conifer forests at the higher elevations.
The Bear Mountain sub-range dominates the Calaveras region of the Sierra Nevada, with its peaks towering over the county.
Caverns
Calaveras is particularly well-known for the otherworldly caverns spread like labyrinths underneath the county. Most of the caverns in Calaveras are roughly 10 to 12 million years old. These caverns formed when portions of limestone bedrock lying underneath the Sierra Nevada were dissolved by hot, acidic brine pools.  
Calaveras County is famous for caverns such as California Cavern. This cavern is the longest in California and has an extensive system of chambers, passages, and crawl-ways. California Cavern contains mind-boggling calcite formations, including:
stalagmites,
stalactites,
helictites,
flowstones.
Another cavern that Calaveras County is known for is the legendary Mercer Cavern. Mercer Cavern gained international attention during the early 20th Century when a unique formation from the cavern won an award at the Paris World's Fair.
Native American And Frontier History
Like many counties in California, Calaveras is recognized due to the county's intriguing Native American and frontier history.
Native American people have lived in what is now Calaveras County for millennia. Most of the archaeological findings in Calaveras are from between 2000 to 3000 years ago. There is evidence that Native American populations inhabited the local region as long as 12 000 years ago.
The Mi Wok (or Miwuk) people were the most recent indigenous residents in the area, settling in the Calaveras area about 1000 years ago. This Native American tribe is renowned for their innovation of acorns as a staple food source, which they achieved by developing revolutionary technology for milling acorns into flour.  
Calaveras County is well-known for being part of the 19th Century Gold Rush. The county is in California Gold Country and has dozens of lode and placer gold mines scattered throughout the landscape.
Calaveras' gold rush began when the precious yellow metal was discovered in the area in 1848, prompting thousands of people from around the world to arrive in the county in search of gold.
What's In Calaveras County?
Impressive parks and reserves in Calaveras showcase the county's diverse natural splendor. Calaveras also has numerous well-regard wineries.
Calaveras Big Trees State Park
Calaveras Big Trees State Park is near the town of Arnold and is the premier nature attraction in Calaveras. This 6498-acre park (established in 1931) has multi-species conifer forests and Calaveras' dignified old-growth giant sequoias.
The park is divided into the North and South Groves. There are roughly 100 mature giant sequoias in the North Grove.
The South Grove has 1000 of these splendid trees, including Agassiz, the tallest giant sequoia in Calaveras Big Trees State Park (named after Swiss geologist and biologist Louis Agassiz). Another noteworthy sequoia is the Palace Hotel Tree, the park's second-largest Sequoiadendron giganteum specimen.
Noteworthy features in Calaveras Big Trees State Park include Discovery Tree, which is the gigantic stump of what used to be the largest giant sequoia in the park. Discovery Tree was 363 feet tall and 1244 years old when it was felled in 1853.
Calaveras Big Trees State Park contains the clear waters of the Stanislaus River. Rare Chinook salmon and steelhead frequent this stunning tributary of the San Joaquin River.
Wineries
There is a wide array of wineries and vineyards in Calaveras County. Six estate vineyards and more than 35 craft wineries produce highly-respected wines reflecting the terroir of the county's Sierra Nevada foothills.
The county's climate and soils are well-suited for growing bold Spanish and Italian wine grape varietals like Tempranillo, Nebiolo, and Barbero.
Ironstone Vineyards is the most prominent winery in Calaveras County. This notable winery is near the town of Murphy's, and provides a significant proportion of the county's jobs.  
Ironstone is the 17th-largest winery in the United States, producing wine for leading US brands like Leaping Horse Vineyards, Stone Valley, and Obsession Wines. Ironstone exports its wines to over 40 countries around the world!
The nearby Locke Vineyards is another fantastic winery in Calaveras County. Locke Vineyards is a boutique winery owned and operated by a family of fourth-generation California farmers.
The winery produces wines such as Cabernet Sauvignon, Zinfandel, and Petite Sirah. Locke Vineyards' wines are handcrafted. The winery has three collections, including a selection of stellar single varietal wines.
Things To Do In Calaveras County
The list of things to do in the nature parks and towns of Calaveras County is long. Calaveras offers countless opportunities to enjoy a diversity of outdoor and cultural activities. Here is a limited selection of things to do in Calaveras. 
Hiking
Skiing
Learning about local history
Hiking
Calaveras' natural surroundings are perfect for hiking. The county has dozens of excellent day-hiking and backpacking trails traversing its breathtaking mountains, forests, lakes, and meadows.
Calaveras Big Trees State Park has five short trails that enable day-hikers to experience the park's inspirational natural splendor. The park's South Grove Trail is strongly-recommended. Hikers can walk the 5 mile trail or its shorter 3.5-mile looping section. The South Grove Trail takes hikers past the most iconic giant sequoias in the park.
Stanislaus National Forest is another premier hiking destination in Calaveras. This 898 000-acre national forest in the mid-elevation region of the Sierra Nevada Mountains has over 1000 miles of hiking trails.
Many of the trails pass through Stanislaus National Forest's three Wilderness Areas, namely Emigrant, Carson-Iceberg, and Mokelumne Wilderness. Stanislaus National Forest's trails give hikers the opportunity to enjoy the stunning conifer forests, 78 lakes, and 811 miles of streams within its boundaries.
The Arnold Rim Trail is one of the prime hiking destinations in Stanislaus National Forest. This trail system is roughly 35 miles long. The Arnold Rim Trail reaches above 4000-feet in elevation at Manuel Peak and Cougar Rock, and hikers enjoy views of the distant summits of Mt. Lyell and Diablo Peak.
Skiing
Calaveras receives bountiful snowfall in winter, making the county an exceptional place for skiing. During the snow season, the county offers dozens of trails for cross-country skiing and many slopes for downhill skiing and snowboarding.
Bear Valley Mountain is one of Calaveras' star attractions during the winter months. The summit of Bear Valley Mountain stands at 8500 feet elevation, receiving an astonishing average of 90 feet of snowfall per year.
Bear Valley Mountain has 10 ski lifts and 67 runs, providing options for skiers and snowboarders of all skill levels. Downhill enthusiasts enjoy about 1900 feet of vertical descent from the top to the bottom of the runs on Bear Valley Mountain.
Calaveras' protected nature areas like Stanislaus National Forest and the South Grove of Calaveras Big Trees State Park are also prime skiing destinations in the winter months.
Learn About Local History
The expertly-curated museums and historical buildings in Calaveras County provide revealing insights into the history of the local area and are worth taking the time to visit.
Calaveras has multiple historic districts. The county also has 19 nationally-registered historical buildings from the Gold Rush period.
The Calaveras County Museum Complex is in the county seat of San Andreas. This site includes the historic Calaveras County Courthouse and museum exhibits displaying artifacts from Calaveras' gold-mining era. The museum also exhibits the Mi Wok cultural legacy, including Mi Wok tools, baskets, and a recreated tepee made of tree bark.
New Melones Archaeological District in Angels Camp is another excellent place to learn about the Native American and frontier history of the Calaveras area. This historic district includes archaeological finds from indigenous inhabitants dating back 9000 years.
Famous People From Calaveras County
Calaveras County has produced numerous individuals who've achieved fame in their chosen fields. Here are a few of Calaveras' famous people:
Diana Adams
Diana Adams (1926 – 1993) was a famed ballet dancer.
Adams was born in Virginia but spent most of her life and final days in Calaveras. The illustrious performer was the principal dancer for the New York City Ballet between 1950 and 1963.
Tyler Jeffrey Dillashaw
Tyler Jeffrey Dillashaw is a professional mixed martial artist raised in Calaveras County.
Dillashaw is one of the top-ranked fighters in the Ultimate Fighting Championship (UFC) and won the UFC Bantamweight Championship in 2014 and 2017.
Calaveras County FAQ
If you'd like to know more about Calaveras County, here are a few trivia and frequently asked questions about this Northern Californian County
Interesting Facts About Calaveras County?
Calaveras' giant sequoias provide a myriad of fascinating facts.  
For example, the bark stripped from the lower half of the Discovery Tree weighed 60 tons.  
It took loggers three weeks to cut the Discovery Tree down!
Is Calaveras County A Good Place To Live?
Calaveras County is a desirable area to live, work, and raise a family. The expansive and idyllic natural surroundings and rural atmosphere provide a high quality of life.   
The desirability of living in Calaveras is indicated by the fact that it is the fastest-growing county in California.
Is It Expensive In Calaveras County?
Calaveras is marginally more expensive than the average county in the US.
However, the cost of living in Calaveras compares favorably with other counties in California. Overall living costs in Calaveras County are about 30% lower than the average for California. The average prices for housing in Calaveras are almost 50% less than the state average.
References: