Are you curious about the history of Hermosa Beach and what you can do there? If so, you're in luck! This post covers all you need to know about Hermosa beach, from its history to some of the best hotels and restaurants.
Hermosa Beach is a beach town located in Los Angeles, California. The beach offers spectacular views of the Pacific Ocean and wide sandy beaches. Locals and tourists alike visit the town to relax on the beach, swim, and surf. Many restaurants and shops line the streets, making it a great place to spend your time.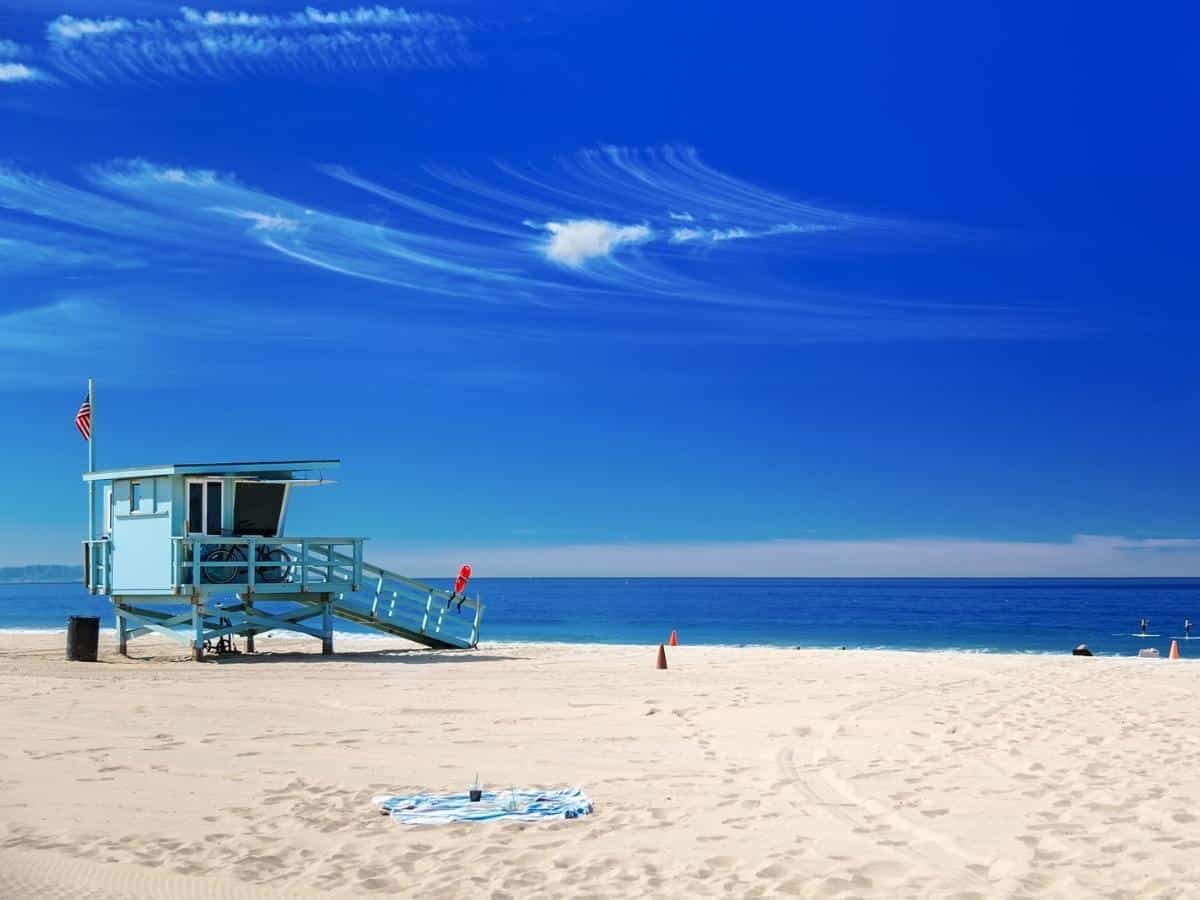 Facts About Hermosa Beach
Before we start telling you about the city's history, let's first look at some important information about the area and its attractions.
Land Area and Zip Codes
Hermosa beach is just about 1.43 sq mi in size, and it's known for its natural beauty and its views of the ocean. It has a zip code of 90254 within Los Angeles County.
Crime Rate
The violent crime rate in Hermosa Beach is 13.3 compared to the U.S. average of 22.7. The number represents a low violent crime rate.
Conversely, property crimes are a bit higher in this area, standing at 41.3 compared to the national average of 35.4.
Sadly, the violent crime rate in Hermosa Beach City has been steadily rising since 2017. Here's a list of the neighborhoods of Hermosa Beach, from safest to least safe:
Hermosa Beach North
Hermosa Beach East
Hermosa Beach Northwest
City Center
Best Hotels Near Hermosa Beach
To enjoy the best stay in Hermosa Beach, you've got to choose a hotel that complements the area's beauty!
Let's look at some of the options:
● H2O Hermosa
H2O Hermosa is an oceanfront hotel located just 150 meters from Hermosa beach. This hotel combines the best of luxury and convenience with a casual attitude.
Not only are the rooms cozy and comfortable, but they also have all the amenities you need. From free Wi-Fi and flat TV screens to a mini-fridge and a coffee brewer!
● Grandview Inn
If you're looking for another hotel closer to the beach, you've found it! The Grandview Inn is located directly next to the shore of Hermosa Beach, providing an unparalleled view of the Pacific Ocean.
The rooms are air-conditioned and have TVs with free rental movies. The Grandview Inn offers its guests a fully equipped business center with fax and photocopying services.
● Hotel Hermosa
Hotel Hermosa isn't as close to the beach as some other hotels, but guests can still enjoy amazing ocean views from their windows! There's also a year-round heated pool and a hot tub for the guests.
All of their rooms have private balconies, coffeemakers, and free Wi-Fi. Their yoga room is available to all their guests, and there's a patio with a fire pit and seating where you can enjoy the outdoors.
Best Restaurants Near Hermosa Beach
Whether you're looking to relax with a quiet dinner or grab a quick bite, there's something for everyone near Hermosa Beach.
Let's take a look at some of the best restaurant options:
● La Playita
La Playita restaurant is a fine spot for lunch or dinner with friends and family. It serves various Mexican and Latin dishes right next to Noble Park.
La Playita is also just a block from the beach, so you can enjoy a delicious meal without going far.
● Good Stuff Restaurant
Good Stuff Restaurant serves tasty American dishes that are both delicious and healthy. The staff is friendly, the atmosphere is cozy, and the restaurant is open from 7 AM until midday.
● Chef Melba's Bistro
Chef Melba's Bistro is the perfect place for a fancy seafood meal! The salmon is cooked to perfection, and the prawns are succulent. The real star of this restaurant is its atmosphere!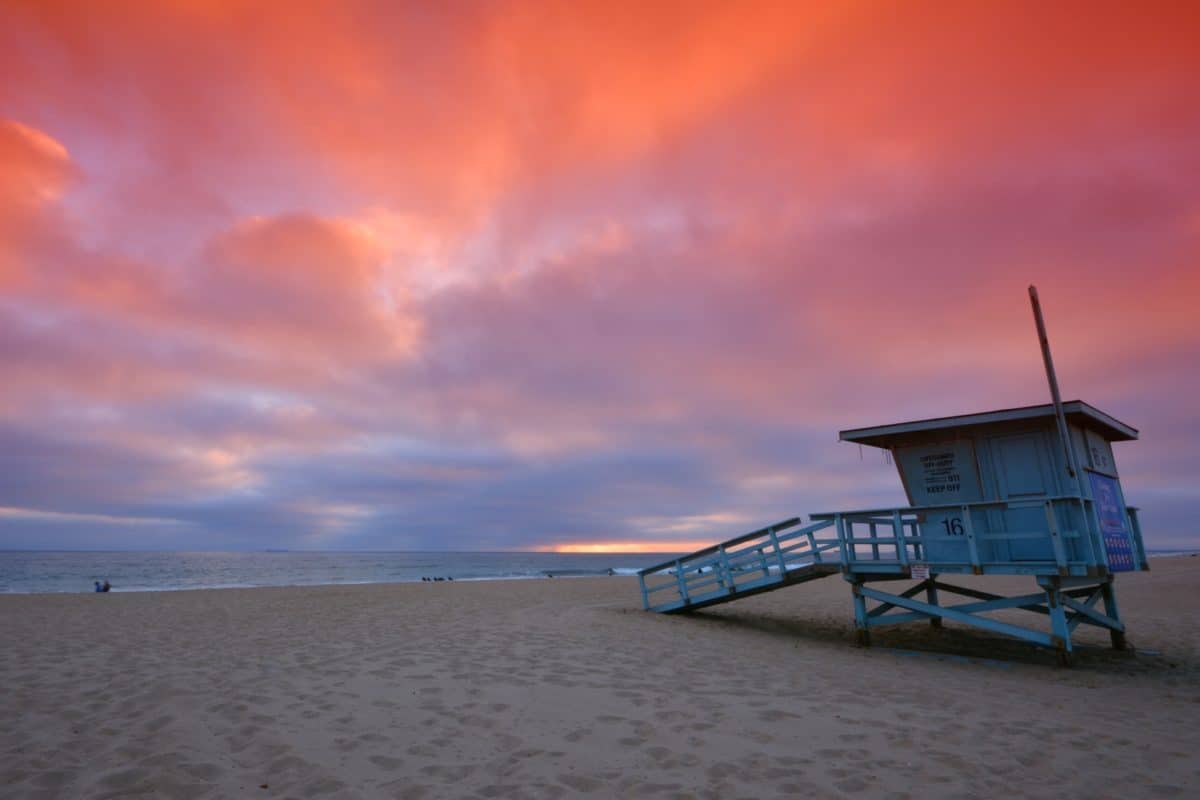 Where Is Hermosa Beach?
Hermosa Beach is a city in Los Angeles County, California. It's one of the three Beach Cities (along with Manhattan Beach and Redondo Beach) located on the Pacific Coast Highway.
The city of El Segundo borders Hermosa Beach to the north and the city of Torrance to the south and southwest. It has the Pacific Ocean to the west and the community of Redondo Beach on its eastern shore.
History of Hermosa Beach
In 1784, the area that's now Hermosa Beach was part of a Spanish land grant that extended 10 miles along the ocean. Farmers grew grain in the hills in their early days and left their sheep to graze on the land during specific seasons.
More than a century later, real estate developers Burbank, and Bakers bought 1,500 acres of the land along with developers Moses Sherman and Eli Clarke. One of them possibly coined the name "Hermosa" in the spur of the moment.
When Burbank and Baker saw the land, they thought it would be a great vacation place. The beach had few dangerous undertows, and clean sand sloped gently into the water.
The development of this project transformed this empty strip of land into a vibrant beachfront community. After just a year of their purchase, the first authorized survey was done for the boardwalk on Strand Hermosa Avenue along with Santa Fe Avenue.
The city continued to develop and grow over the years. For example, an auditorium was constructed, and a railway system ran through Hermosa Beach.
What Is Hermosa Beach Known For?
Hermosa Beach is more than just a strip of sand. The city is famous for so many things, from its old pier to The Lighthouse Café.
1. Hermosa Beach Pier
The Hermosa Beach Pier extends into the Pacific Ocean, and it's been around for over 100 years. The first pier was constructed in 1904, but it was made entirely out of wood. Even the pilings were made of wood!
As a result, the pier was torn down and replaced in 1913 because it was somewhat washed away. However, the reconstructed version still stands today!
So, after you've had your fill of the sun and the sand, you can head to this historic pier for some great views of the Pacific Ocean.
2. The Marvin Braude Bike Trail
Also known as the  Beach Bike Path", this trail runs along the shore of Santa Monica Bay for 22 miles! It was named after former LA City Councilman Marvin Braude, who helped secure its funding in 2006.
Today, this bike path has become one of the most popular attractions in Los Angeles County. It offers breathtaking views of the Pacific Ocean, mountains, and the beaches along the bay.
3. The Lighthouse Café
The Lighthouse Café in Hermosa Beach City was an important venue for the jazz scene of the 1950s. Moreover, its history is intimately tied to the bassist/band leader Howard Rumsey.
Rumsey played there regularly in the 1940s and 50s, attracting other jazz musicians who wanted to play. The Lighthouse Café quickly became a hub for creative expression, with patrons drinking and dancing until the break of dawn.
What to Do in Hermosa Beach?
Hermosa Beach has a lot to do, from surfing to playing volleyball. Let's take a look at the best activities you could try there!
1. Enjoy a Volleyball Game
There's nothing like the feeling of jumping into the sand and taking off on a volleyball game under the sun.
Whether you're looking to brush up on your skills or just want to meet some new people and have fun, Hermosa Beach has got you covered.
Regardless of your experience level, players are ready to play with anyone who wants to volley.
2. Surf the Waves
Hermosa Beach, California, is a haven for surfers from all over the world. Even though it isn't the best spot for professional surfers, it's a great place to learn how to surf.
The beach is perfect for beginners because of its gentle waves and shallow waters. You can learn to surf at one of the many surf schools on the beach, such as Wavehuggers or Aqua Surf.
3. Join the Fiesta Hermosa!
Fiesta Hermosa is a yearly festival that lasts two days in Hermosa, California. It's a celebration of the city's culture and has carnivals, art galleries, and lots of other fun stuff!
So if you're looking for a way to get involved with the community, Fiesta Hermosa is the perfect opportunity!
Frequently Asked Questions
We've covered a lot of information about Hermosa Beach. Now let's address some of your questions!
Is Hermosa Beach a good place to live?
Hermosa Beach is a great place to live if you're looking for a relaxed, beachy lifestyle that's still close to all the action. You won't find many other places with vibrant nightlife and a friendly community always up for fun.
Is Hermosa Beach safe?
In a word, yes, but there's more to the story!
According to statistics, Hermosa Beach has a lower crime rate than the average national. However, it's important to note that there are still some areas (like the neighborhoods mentioned above) where you should be careful.
Is Hermosa Beach worth visiting?
Yes, it's a beautiful beach with white sand and clear water. The city itself is small and charming, with a laid-back vibe. There are also lots of shops and restaurants if you want to explore the area around the beach.
References: