Even though Marin County is one of the smaller Counties in population and size, it makes up for its beautiful scenic views and nature. This County next to the sea offers many things to do and places to see.
Marin County is idyllic, surrounded mainly by mount Tamalpais and forests. Marin is the smallest County in California but is full of exciting things to do. A Lava house, Almere falls, and beaches with unique attractions and cuisine are just some things to find in this County.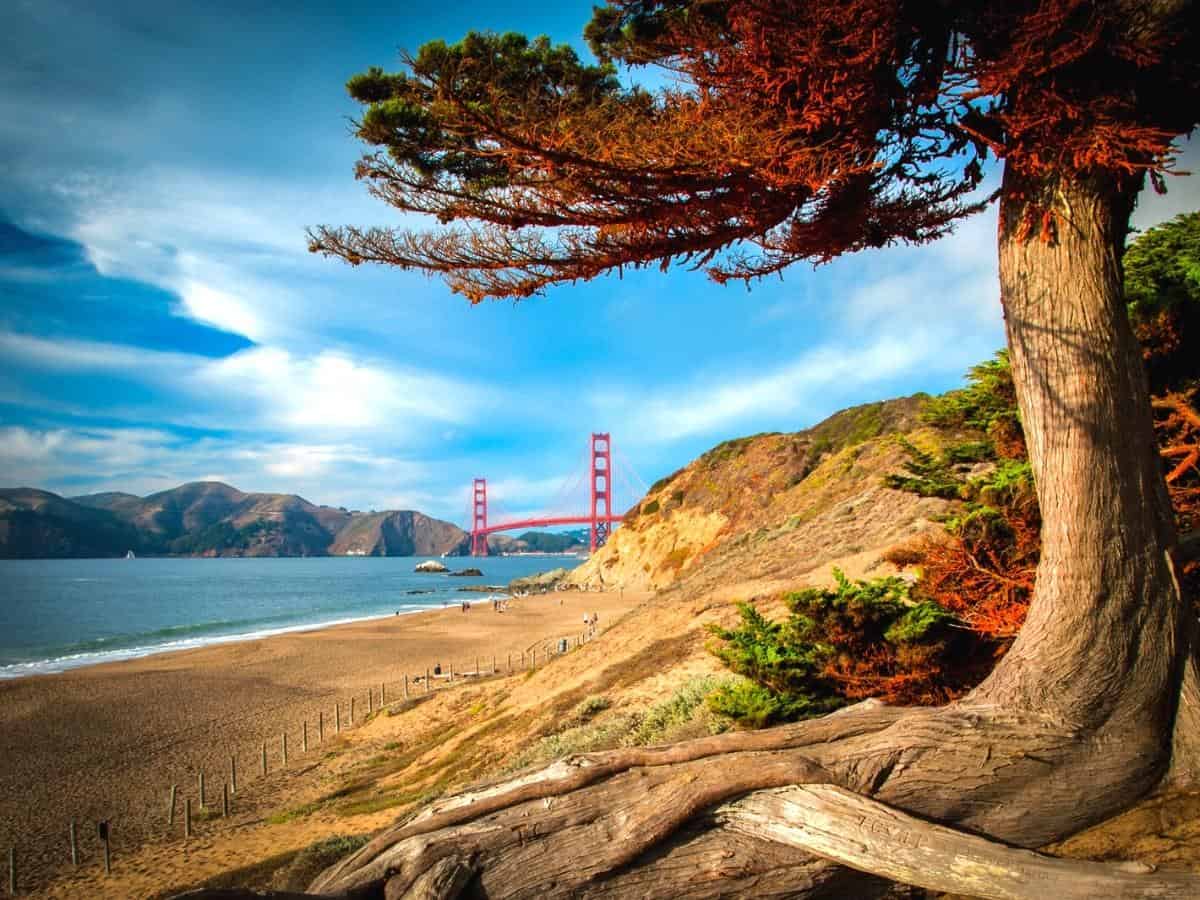 What Is Marin County California Known For?
Marin County is known for many natural sites like forests and beaches. Some events attract visitors to come and visit the County each year.
The Marin Headlands
Mount Tamalpais
The Dipsea Race
Marin County is mainly known for the Marin Headlands and the Dipsea Race that happens here annually, drawing many athletes to visit the County and participate in this event.
The Marin Headlands
You can find the Marin Headlands south of Marin County, just above San Francisco. The views from the Headlands are excellent and the main attraction. The Golden Gate Bridge connects the two Counties and the Peninsulas. The vast wildlife is also something special to see.
The Marin Headlands has a vast history, and tourists can visit the area to find out more. It is also popular amongst hikers, birdwatchers, surfers, geologists, and students. There is also a picnic spot where families or friends can enjoy time in the beautiful nature.
Mount Tamalpais In Marin County
Most people see the Tamalpais Mountain range as a symbol of Marin County. With its unique peaks and great stretch, mountaineers and hikers enjoy the area. Visitors can do sightseeing, bird watching, tour waterfalls, and discover wildflowers growing in the area.
The Dipsea Race
The Dipsea Race is the oldest trail race in America and one of the world's scenic ones. This 7,2-mile race started in 1905 and happens annually, every second Sunday of June.
The race starts at Mill Valley and ends on Stinson beach, with many stairs and steep trails resulting in a daring and treacherous race. Because of the safety precautions, only 1500 participants are allowed to enter.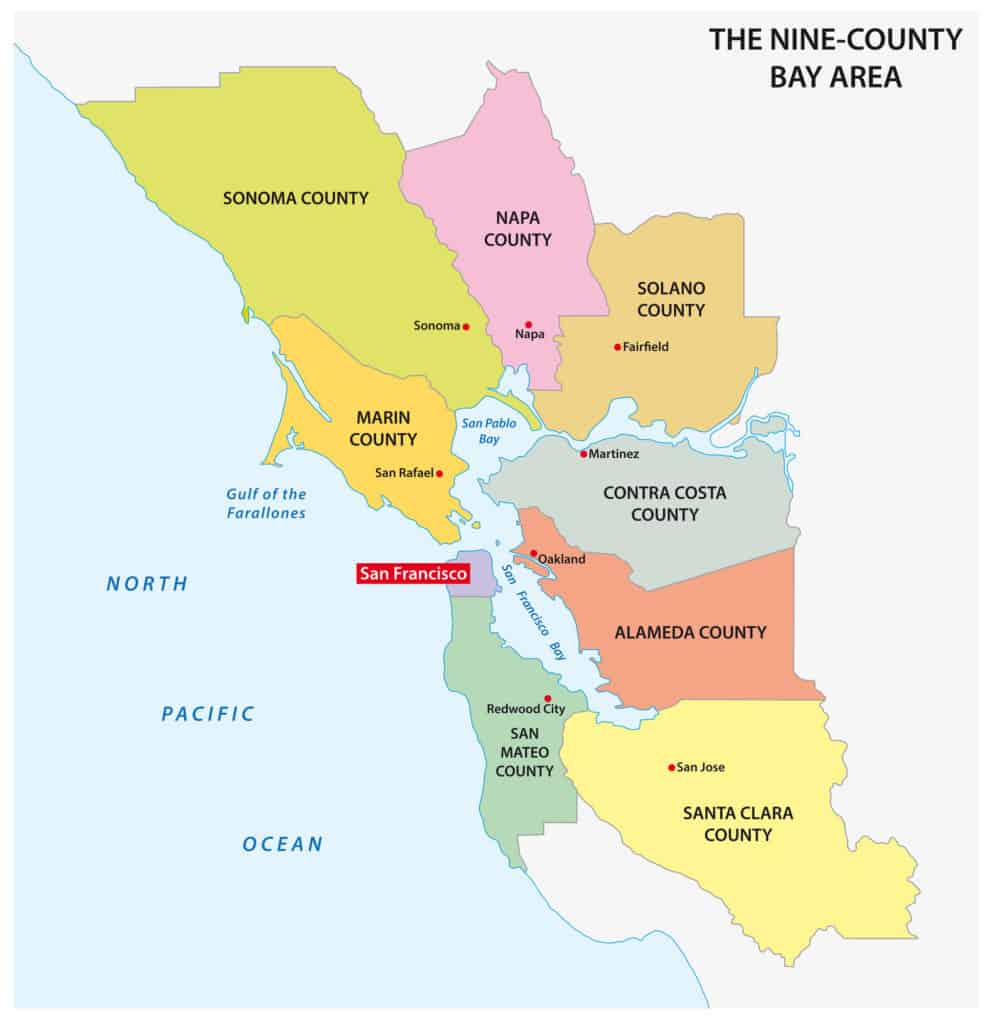 What's In Marin County?
Marin County has breathtaking views of nature, with mountains and forests surrounding it. It is quite a spectacular destination to live in or to visit.
Muir Woods Redwood Forest
The Muir Woods Redwood Forest has been a national monument since 1905 and a popular destination for visitors and locals to hike and explore all there is to do. Visitors need to pay for an entrance to enter the forest.
There a many hiking trails to choose from, some leading you to a beach. There is a café where you can enjoy something to eat after a hike and view all the historic photographs they have on display.
Because the forest is next to the ocean, fog always lingers between the trees, promoting growth and plants to thrive.
Stinson Beach In Marin County
A steep and winding road leads you to Stinson Beach, away from the hustle to a quiet, scenic place. Stinson Beach is one of California's best swimming beaches, with the main attractions of surfing, picnics, and volleyball. A snack bar is available to refresh in the summer times.
The Point Reyes National Seashore
Point Reyes National Seashore is an excellent exploration site for visitors. They are celebrating their 60th anniversary and thus have many historical stories of the area to learn. Point Reyes has much to offer: many sandy beaches, hiking trails, camping sites, and over 1500 species of plants and animals.
Things To Do In Marin County
Marin is an adventurer's dream because of the various parks, beaches, and woods. There are, however, many other things to do, including dining, shopping, and exploring special venues unique to Marin County.
San Rafael Cuisine
Rodeo Beach
Kayaking At Tomales Bay
Point Reyes Lighthouse
Explore Volcanic Ruins
McClures Beach Tidal pools
Alamere Falls
Enjoy San Rafael Cuisine
San Rafael is the largest town in Marin and has many shopping options, but best of all – restaurants to cater to your taste buds and offer meal types from around the world. There is a variety to choose from, including Mexican, Vietnamese, Peurto Rican, and many more options.
Visit Rodeo Beach In Marin
Rodeo Beach is a one-of-a-kind beach with its signature red and green pebbles. You might even find gems on the coast like jade or black agate, but they are to remain on the beach, and visitors are not allowed to take any of them. Some military barracks are visible at this beach from when it was an army base and might be attractive to some.
Kayaking At Tomales Bay
The clear, still water at Tomales Bay makes it the perfect place to kayak or stand-up paddleboarding. Suppose you do not have your equipment; there are kayaks and paddleboards to rent. Another gem at Tomales Bay is Nick's Cove which serves BBQ oysters, something everyone that visits Tomales Bay needs to try.
Visit Point Reyes Lighthouse
Locals recommend the lighthouse as one of the number one things to do in Point Reyes. By following many stairs down to the lighthouse, you can enjoy breathtaking views of the ocean and surrounding mountains and might even catch a glimpse of a grey whale migrating.
Explore Volcanic Ruins
In Belvedere, Tiburon is a one-of-a-kind half-built house called "The Lava House." Jerry Gantz started to build this mansion and wanted to use volcanic rock that he had to import. He fought the city to make his dream come alive, and just two years after it was approved, construction stopped, and there is no apparent reason until this day.
Visitors come here to see the bay from a better view, see the balconies and turning staircases, and envision what Jerry's Lava House would have looked like if he could have finished it. It is also an excellent location for photographers.
McClures Beach Tidal Pools
McClures Beach is one of the beaches that form part of Point Reyes National Seashore. It is a beautiful, secluded beach for visitors to enjoy. Something unique about this beach is during low tide, another beach opens up at the southern part of McClures Beach, where beachgoers can swim in the tidal pools.
Alamere Falls At Wildcat Beach
A serene experience but quite challenging to get there. You will have to hike a 13-miles round trip to the Wildcat Beach falls. An amazing 40-foot fall of water over a cliff is worth the walk. IT sometimes gets overcrowded as many people would love to see this sight.
Famous People From Marin County
With Marin County being the smallest in California, you might think that the chances of a celebrity being born or living here are pretty small, but you might be surprised.
Brad Hargreaves, Drummer
Brad was born in Marin in 1971. He was part of a jazz quartet in San Francisco, then moved on to a group called "Year Long Disaster," and is now one of the members of "Third Eye Blind" with Kevin Cadogan.
Lester Holt, Actor, And Show Host
Lester was born in Marin in 1959. He was nominated for 20 awards and won an Emmy Award for an interview on Dateline NBC. He has been married to one woman since 1982, which is something quite extraordinary when it comes to celebrities.
Melissa Ann Rosenberg, Writer, And Producer
Melissa was born in Marin County in 1962. Sometimes we don't know the person behind the scene if they are not one of the actresses, but she was part of the writing team of the drama series "Dexter" and the fantasy series "Jessica Jones." She was also part of the screenwriters for The Twilight Saga.
Sean Penn, Actor
Sean was born in Los Angeles but lived in Marin with his wife Robin Wright until they divorced. He comes from a famous family where his mother and father were both in the film industry, and his brothers are musicians. Sean won two Oscar Awards, one for his role in the film "Milk" and the other for "Mystic River." He recently dated the famous actress Charlize Theron.
George Lucas, Writer, Producer, And Director
He was born in Modesto, Stanislaus County, CA, in 1944 and has won 62 awards. The most famous of them all would be the Star Wars films. He owns the Skywalker Ranch in Marin, where his label Skywalker Sound operates, and the main house with a lake is also situated here.
Marin County FAQ.
Interesting Facts About Marin County?
Marin got its name in 1850 when it became one of the Counties of California, and the Chief of the Licatiut tribe's name was Marin. There are a few known cheesemakers in Marin County, and they even have a cheese called Mr. Tam, named after the Tamalpais Mountains.
Is Marin County A Good Place To Live?
Marin County is a great place to live. Small towns that are clean have great weather and are near San Francisco. There are numerous outdoor activities, and the schools are above average. The only downside is traffic and residential prices.
Is It Expensive In Marin County?
Research voted Marin County one of California's top five most expensive bay areas. The living costs score of Marin is 230, while the score for California is 150. Thus you can understand the extensiveness of costs in this County. Because of the County's size and limited space, buying property will only get more expensive.
References: