Birthdays are momentous occasions when friends and family get together to celebrate your very existence. Although you wish fewer candles were on your cake, your birthday shouldn't be taken for granted. It should be celebrated, enjoyed, and remembered. After all, we never truly know what's around the corner and who we can celebrate with again in the future. 
If you're making plans for your birthday this year, we've got a perfect idea: a trip to California. Whether you have a day, night, or weekend at your disposal, you won't regret visiting the Golden State. While it's impossible to squeeze everything into the birthday itinerary, California has endless activities and places worth visiting.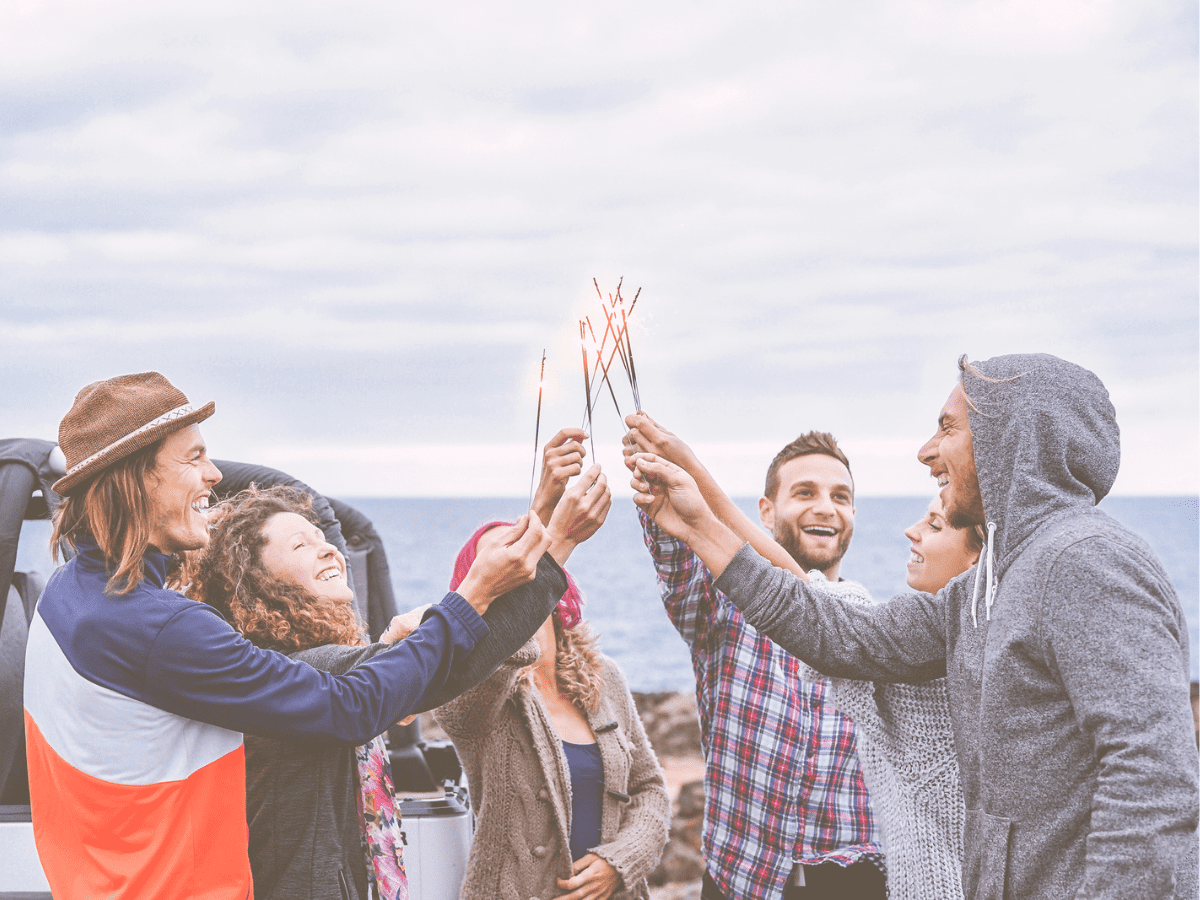 Birthday Ideas for Adults in California
Birthdays hit differently when you reach adulthood. Candy, clowns, and cake are often traded for dinner, dessert, and drinks. Although there's nothing wrong with sharing a meal and catching up with friends, California has plenty more options if you're after something a little different. Here are our top birthday idea picks for adults with a variety of interests:
Yosemite and Joshua Tree
If you're a nature lover, there are few better places on earth to celebrate your birthday than California. One of our favorite spots for group activities is Yosemite National Park. Hike through the park and take in the spectacular sights, like Yosemite Valley, El Capitan, Half Dome, and Glacier Point Road. 
If you're a real adventure seeker, consider taking a rock climbing lesson. There are several suitable rock faces for climbers of all experience levels. Anyone who doesn't fancy a climb can sit back and appreciate the beauty. 
While you can camp at Yosemite, we recommend heading south to Joshua Tree if you want to spend a night beneath the stars. There are hundreds of well-serviced campsites, most of which you must book in advance. For a luxury experience, consider staying at the Invisible House – you won't be disappointed. 
Napa Valley Wine Tasting
California, or more specifically, Napa Valley, produces some of the finest wine in the world. The region not only holds 43,000 acres of vineyards, but it also offers unforgettable experiences. Scattered all around Napa Valley, you can find Michelin-star restaurants, boutique hotels, luxury resorts, and of course, wine-tasting tours.
If Napa Valley is starting to sound like your kind of birthday party, then check out some of its near 500 wineries. They come in all shapes and sizes, from large luxury estates to more rustic hipster coves. Just remember to call in advance as Napa tends to be busy year-round.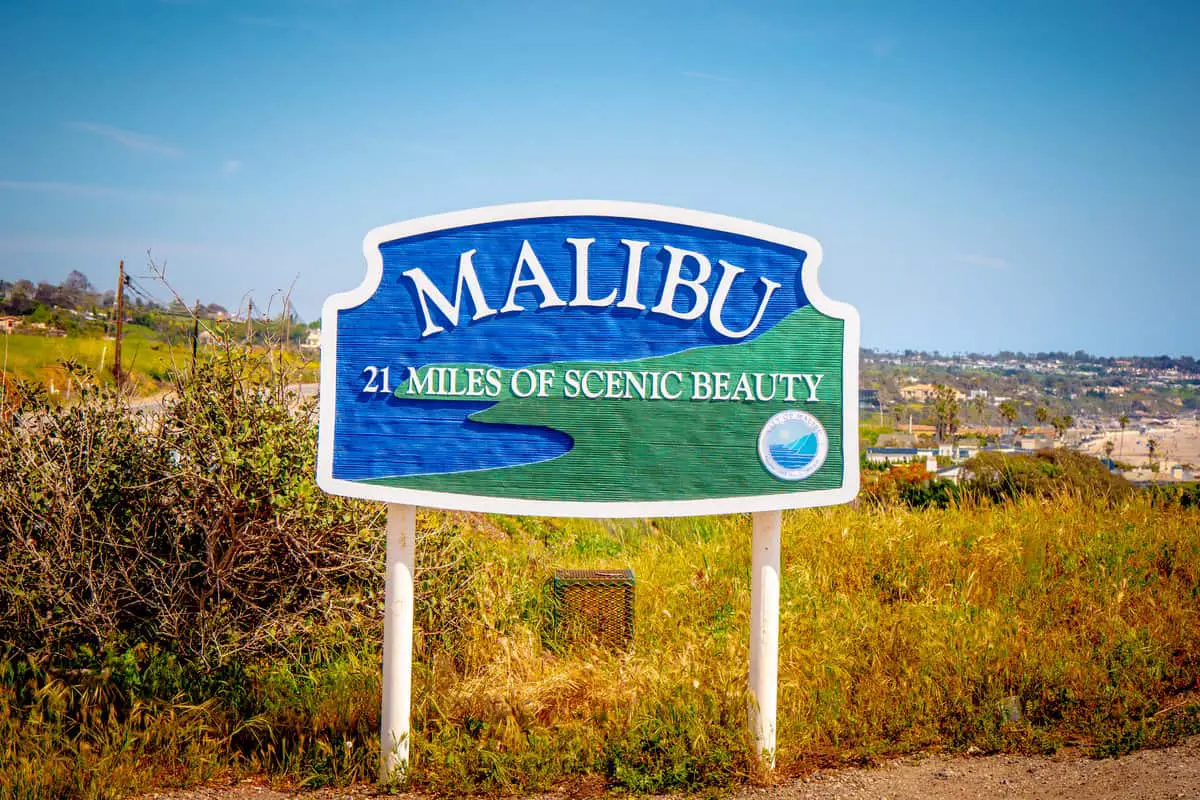 Beach Day
Sometimes birthday planning simply takes too much energy, especially when you're making arrangements for your own celebration. Luckily, California's Pacific coastline is littered with stunning beaches. Pack some cooler boxes with cold drinks and snacks, load up your trunk with towels and a bathing suit, and enjoy your day relaxing by the ocean. 
Regardless of your location, you have plenty of beaches to choose from. If you're in SoCal, consider:
Malibu
Santa Monica
Laguna Beach
If you're further north, check out: 
Three Rocks Beach
Baker Beach
Unique Birthday Ideas 
Wherever you are in California, restaurant options for boozy brunches or first-class food are no end to restaurant options. Moreover, all major cities have nightclubs and fun bars on every street.
However, sometimes you want a different experience on your birthday, veering away from the norm. Here are some unique birthday ideas in California for your upcoming bash:
Palm Springs: hot sprints, luxurious hotels, and golf
Berkeley, Bay Area: University of California Botanical Garden
Sugarfish Sushi: get a free dinner on your birthday
Moonlight Rollerway Skate Rink: enjoy indoor skating and an ice cream party
Visit Angel Island: the largest natural island in the San Francisco Bay area
Check out the USS Pampanito: WWII War Ship
Go to a comedy show: clubs are located all around California but some of our favorites include The Comedy Store (L.A.), The Ice House (Pasadena), and Cobb's Comedy Club (San Francisco)
Birthday Ideas in Los Angeles For Adults
Although L.A. has a name for being a flashy city for actors, musicians, and A-Z listers, it's extremely diverse. You can spend the day sightseeing, enjoying amazing street food along the way, take a tour through the Hollywood Hills, or spend a night bar hopping and clubbing downtown.
Birthday Ideas for Teens
Taking charge of a teen's birthday party is entirely different from an adult celebration. You'll likely need a more rigid itinerary to make sure everyone is accounted for at all times. Let's take a look at some great birthday outing ideas for teens in California. 
Star Tour in the Hollywood Hills
The Hollywood Hills are home to the stars and make for a great group tour for a birthday party. There are hundreds of tour companies that each take various routes through the star-studded neighborhoods. Some of the areas you'll travel through include Mullholand Drive, Beverly Hills, ad Rodea Drive. 
Some tour companies also include a stop-off at the Walk of Fame and Sunset Strip. Whichever transportation method you choose, be sure to take in the Hollywood Hills and make a stop at the Universal Overlook for photos and stunning views.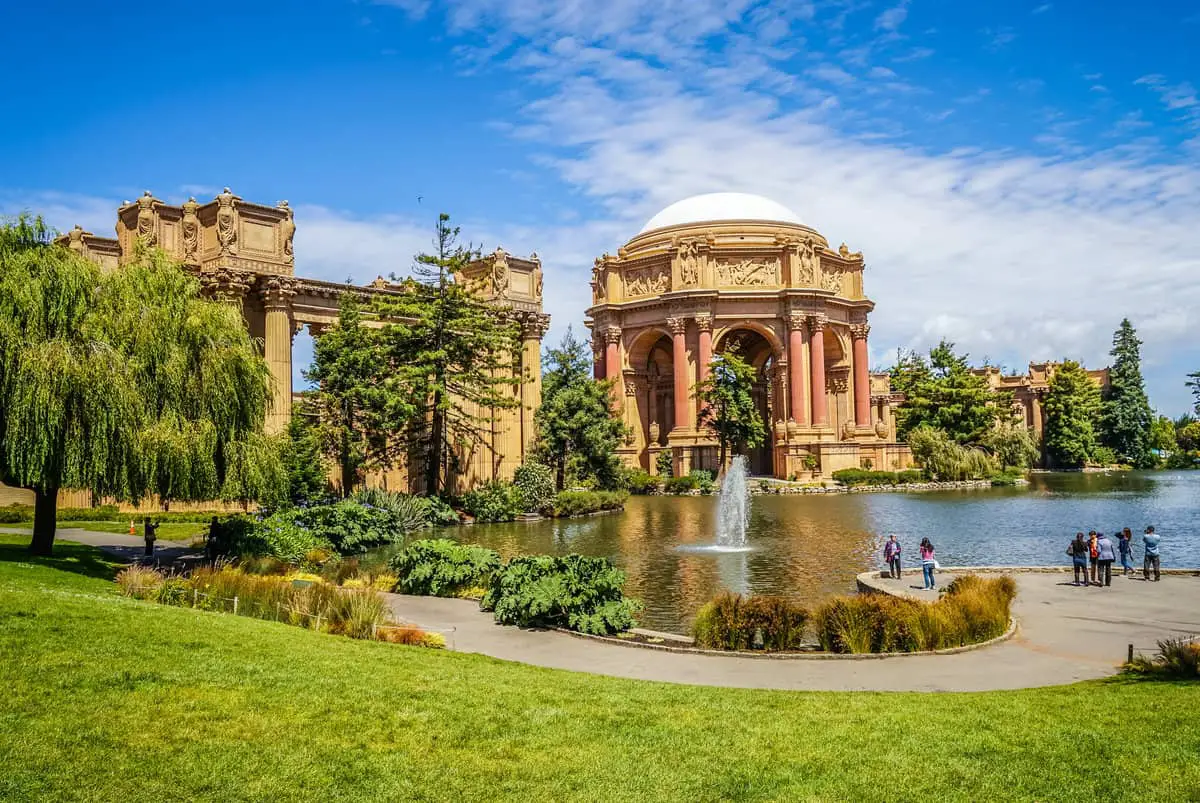 Exploratorium in San Francisco
L.A. isn't necessarily the best location for a teen birthday party. For a more alternative celebration, San Francisco is a perfect option. After exploring the city and enjoying some of its mouth-watering food, head over to the famed Exploratorium. 
The exploratorium is essentially a public learning laboratory. It has a wide range of fascinating displays and experiential exhibits. This facility caters to audiences of all ages, allowing visitors to explore the world of science, human perception, and art. 
Disneyland
Disneyland is a magical place for adults, children, and teens. If the group is young enough to still get a kick out of Mickey Mouse and company, simply walking around the park is fun. However, older teens can enjoy the full extent of the park, riding rollercoasters and soaking in action.
The downsides to a Disneyland birthday party are the cost and wait times. September through December are typically the quietest times to visit since most kids are back to school. However, enjoying the experience with other parkgoers is part of the magic of Disney.
California Birthday FAQs
What is a unique way to celebrate your birthday?
If you're tired of the same old dinner and drinks birthday celebration routine, plan something unique this year, like singing karaoke, visiting a spa, arranging a wine-tasting day, or going to an amusement park. Fortunately, California is a perfect place for an alternative birthday party, whether you want to stay indoors or celebrate in nature.
Where is the best place to celebrate birthdays?
California is one of the best states to celebrate birthdays. It's home to beautiful beaches, endless hiking trails, multiple National Parks, and several major cities. Whether you want world-class food and drinks or an outdoor adventure, consider the Golden State as your birthday destination.
What should I do for my birthday in Los Angeles?
If you're planning a birthday party in Los Angeles, there are plenty of great ways to celebrate. Consider visiting the Hollywood Walk of Fame, spending the day at Disneyland, taking in the sun at Venice beach, or eating and drinking at some of the finest bars and restaurants downtown.
Resources