California state is the most populous and visited in the entire country. Domestic and international vacationers choose California as their go-to destination more than any other place in America. Millions flock to the west coast in search of sun, sea, nature, and nightlife, each of which California has in abundance. 
Many American treasures are found in the Golden State, from the Golden Gate Bridge to the famed Hollywood Hills. However, it's not just glitz and glamor that draw tourists in droves. California is home to jaw-dropping nature, and its allure goes far beyond aesthetics. There is something unmistakable special about California's essence.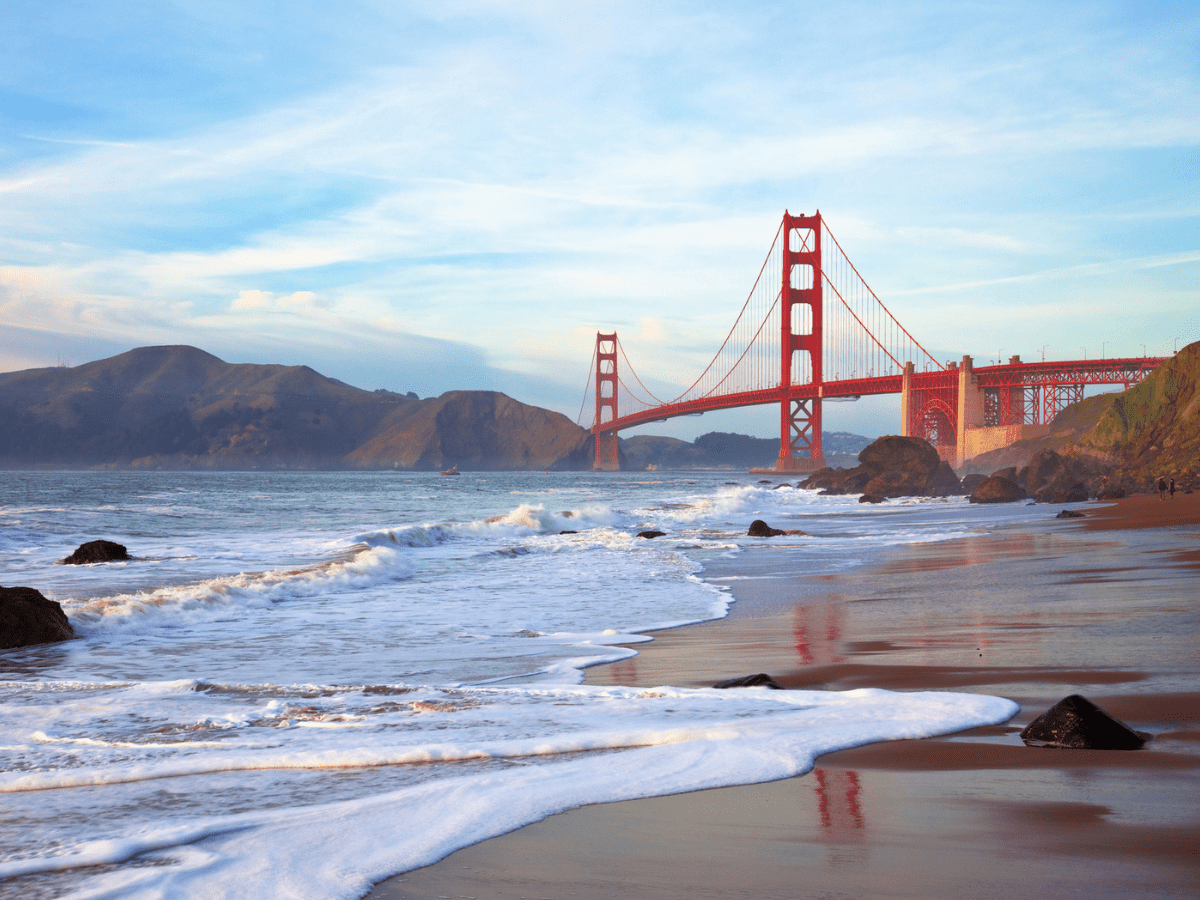 What Makes California The Best State in America?
California is one of the rare states that blends nature, city living, and entertainment, meaning it has something to offer virtually everyone. It's one of the wealthiest states in the country and holds a tremendous amount of political power. It's a dream destination for tech professionals and often represents the ideal location for entrepreneurs and startups.
Several of the United States' favorite cities are located in California, like Los Angeles and San Francisco. These are some of the most well-served cities in the entire country, offering amazing food, endless entertainment options, and diverse cultures. 
On the other hand, California is also one of the best places to live for outdoor types. Whether you're a general fan of nature, enjoy swimming in the ocean, or spend your weekends hiking, you won't run out of mountains, trails, beaches, or lakes to explore. If you're considering moving to California or just thinking about a vacation, here are the main reasons that the west is best.
Booming Economy and Jobs Market
California is a very wealthy state with plenty of professional opportunities. Although the pandemic altered statistics somewhat, the unemployment rate has been on a steady decline for the past decade. Although there is wealth and work available statewide, certain areas of California have close links with particular industries. 
Silicon Valley, which is situated in the Southern part of the San Francisco Bay Area, is the worldwide hub for technological innovation. It's home to some of the most prominent tech companies in the world, such as Google, Facebook, and Apple. However, it also has a thriving startup scene, making it an ideal location for networking.
California also has a thriving agricultural industry. In fact, half of the fruits, vegetables, and nuts grown in the United States come from California. The vineyards in Napa Valley are also world-renowned and are popular tourist attractions. 
Excellent Health Care System
The state of California invests north of $60 billion into health care each year, while annual private health care spending exceeds $100 billion most years. This has led to California having some of the top medical facilities in the country. 
Cedars-Sinai is known as the best hospital in California and recently ranked number two in the United States. There are also several excellent university hospitals in the region, like UCLA Medical Center and Stanford Health Care – Stanford Hospital. California is one of the go-to states for medical students in all of America. 
Food, Beverages, and Culture
California is home to a variety of eclectic cultures and has deep-rooted connections with the Mexican community. While California's food is well-known on a global scale, its proximity to Mexico means it has some of the best Mexican food in the country. If you're a fan of seafood, you can also sample salmon, crab, and shrimp fresh from the ocean. 
Whether you're craving an In-N-Out burger, street tacos, or a fine dining experience, California has it all. As we touched on earlier, it has World-Class wines, coming from the Napa Valley region. Over the past number of decades, the craft beer brewing scene has exploded, with many renowned breweries and even more up-and-coming beerhouses. 
Nature
California is not just plentiful in nature, but it is also rich in diverse terrain. All around the state, you can find mesmerizing lakes, immense mountain ranges, vast deserts, as well as deep valleys and meadows. The entire eastern section of the state is coastline so there is no shortage of beaches and ocean views. 
There are nine National Parks in California, more than any other state. Some of the most visited include Yosemite, Joshua Tree, and Redwood. Each of these National Parks contains luscious forests, lakes, and stunning mountains. To boot, these locations are extremely well maintained, making them ideal places to visit and explore. 
Sightseeing
There are endless things to see and do in California, no matter what part of the state you're in. Couple this with the year-round sunshine and you'll quickly realize why California is the best state in America (for many). 
If you're in northern Cali, be sure to check out Big Sur for breathtaking views, Yosemite National Park for stunning nature and hiking trails, and San Francisco to see the Golden Gate Bridge, Alcatraz Island, and Oracle Park. 
When visiting the south, L.A. and its Hollywood Hills are a must. However, if you're in need of some beach time, Malibu, Santa Monica, and Laguna Beaches are close by. For a more laid-back trip, San Diego's relaxed atmosphere, excellent food, and beach culture offer excellent value.
FAQs
Is California really the best state?
California is the most populous and visited state in the U.S. It is known for having excellent year-round weather, a thriving jobs economy, beautiful nature, and a good standard of living. However, there is no definitive "best state", as the benefits of living anywhere are subjective. 
Is California a good state to live in?
California is a good state to live in. It has several major cities, a good economy, high-level education, and an abundance of choices for recreational activities. However, it is also an expensive state to live in, which can make it difficult for low-income individuals.
Why is California the best place to live?
According to California residents, the main factors that make it the best place to live include the volume of stunning national parks, hiking trails, mountains, and beaches. Other aspects that make it a great place to reside are the quality and variety of foods, the availability of work, and the entertainment and social life.
Resources