With its spectacular island views of the San Francisco cityscape, quirky Victorian architecture, incredible restaurants, and artisan distilleries, Almeda County is full of hidden gems that are just waiting to be explored. So, continue reading if you want to find the county's best-kept secrets!
Alameda County features famous landmarks like the USS Hornet, Spirits Alley, Pacific Pinball Museum, Alameda Point Antique & Collectibles Fair, Naval Air Station, Robert W. Crown Memorial State Beach, Elsie Roemer Bird Sanctuary, and Crab Cove, including an entertaining Downtown area.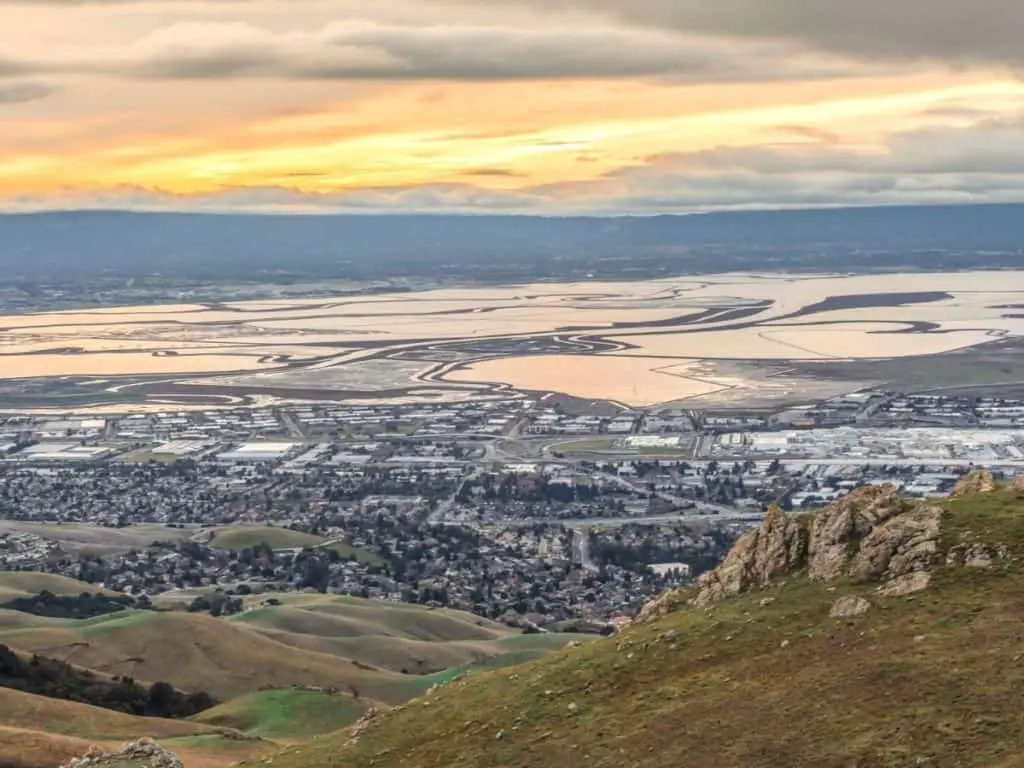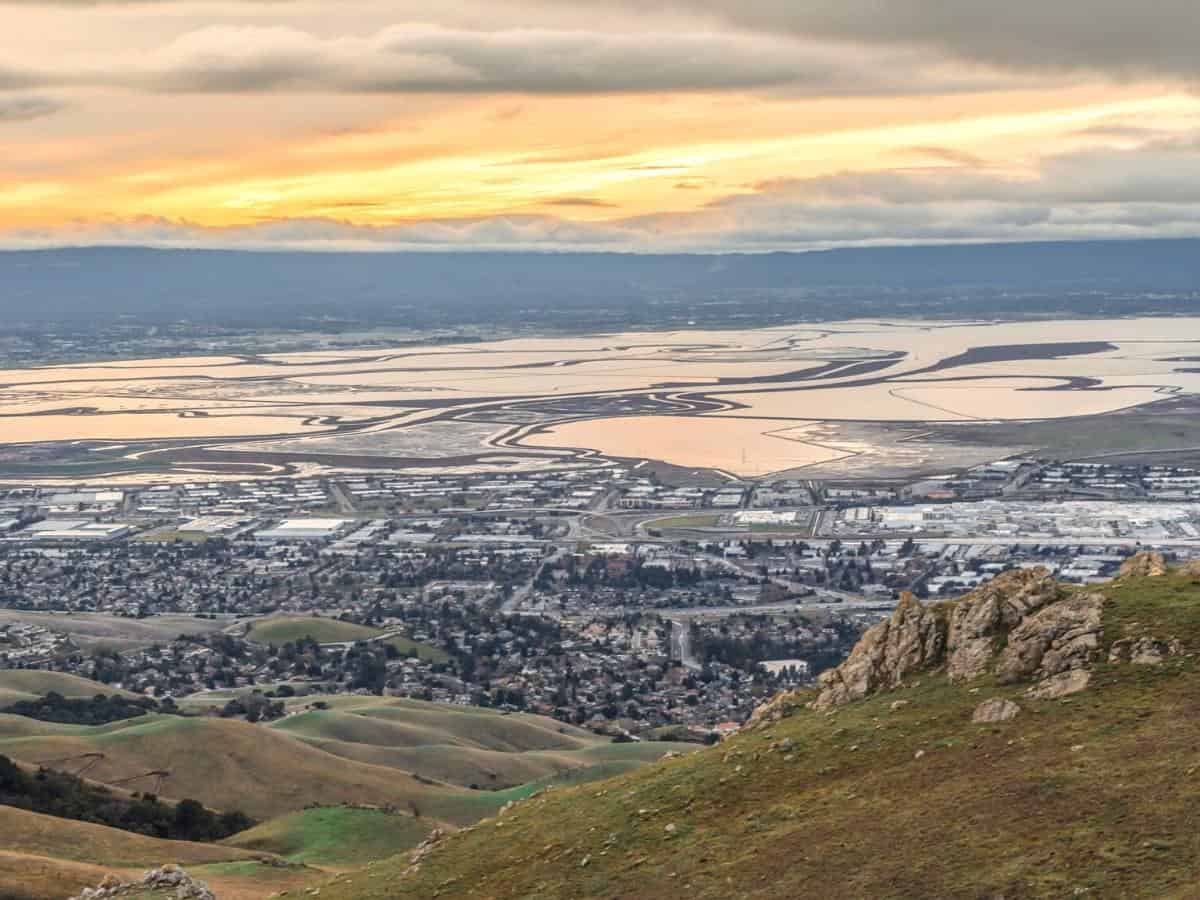 What Is Alameda County California Known For?
There is so much more to Almeda County apart from its scenic landscapes and breathtaking views. So, here are my top four iconic Almeda County landmarks worth visiting.
The USS Hornet
Spirits Alley
Pacific Pinball Museum
Alameda Point Antique and Collectibles Fair
The USS Hornet
The USS Hornet Museum is situated at Pier 3, previously an Almeda naval airbase, and showcases the magnificent USS Hornet, which proudly served our nation from the 1940s to the sixties.
The impressive aircraft carrier played a pivotal role in WWII, the Vietnam War, and the Cold War. Most importantly, it was used to recover Apollo 11 and 12, respectively, which was an impressive feat at the time.
This interactive museum features many informative exhibits concerning the USS Hornet's illustrious past and what it was like to live and work on an aircraft carrier during its years of loyal service.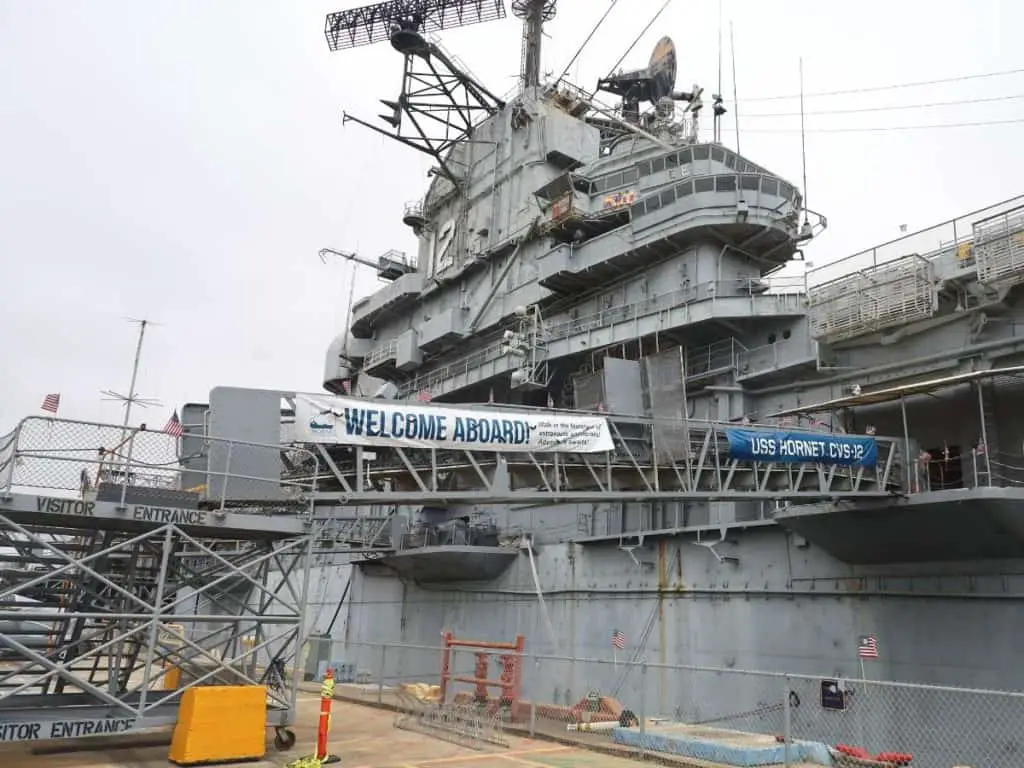 Spirits Alley
Nestled away in historic aircraft hangars and unique old buildings in an old Monarch Street Naval Air Station, Spirits Alley™ is one of Alameda County's hidden gems with award-winning artisan distilleries, including unique tasting rooms with lots of character.
Spirt Alley has transformed the formerly deserted area into a tourist mecca and a local's favorite with spectacular views of the bay area's breathtaking cityscape.
Pacific Pinball Museum
The one-of-a-kind Pacific Pinball Museum, situated on Webster Street, features more than 90 retro playable pinball machines with all the entertaining flashing lights, bells, and whistles you loved as a child.
Furthermore, over 400 pinball machines are on display, so if playing pinball machines is your favorite game, head on over to the museum.
Alameda Point Antique and Collectibles Fair
Almeda is known for hosting Northern California's biggest antique and collectibles fair on the 1st Sunday of every month at the picturesque Alameda Point, with amazing views of San Francisco and the surrounding hills.
With over 800 stalls selling great vintage items ranging from WWII-era pottery, and stunning vases, to retro clothes and unique furniture, you are bound to find some amazing pieces! Then celebrate your great finds with a delicious Indonesian or African-inspired meal at this one-of-a-kind fair.
Pro-tip: while you will pay a little more to enter the fair between 6 AM and 7:30 to find the best pieces and less after 9 AM, it's worth it if you are looking for the best buys.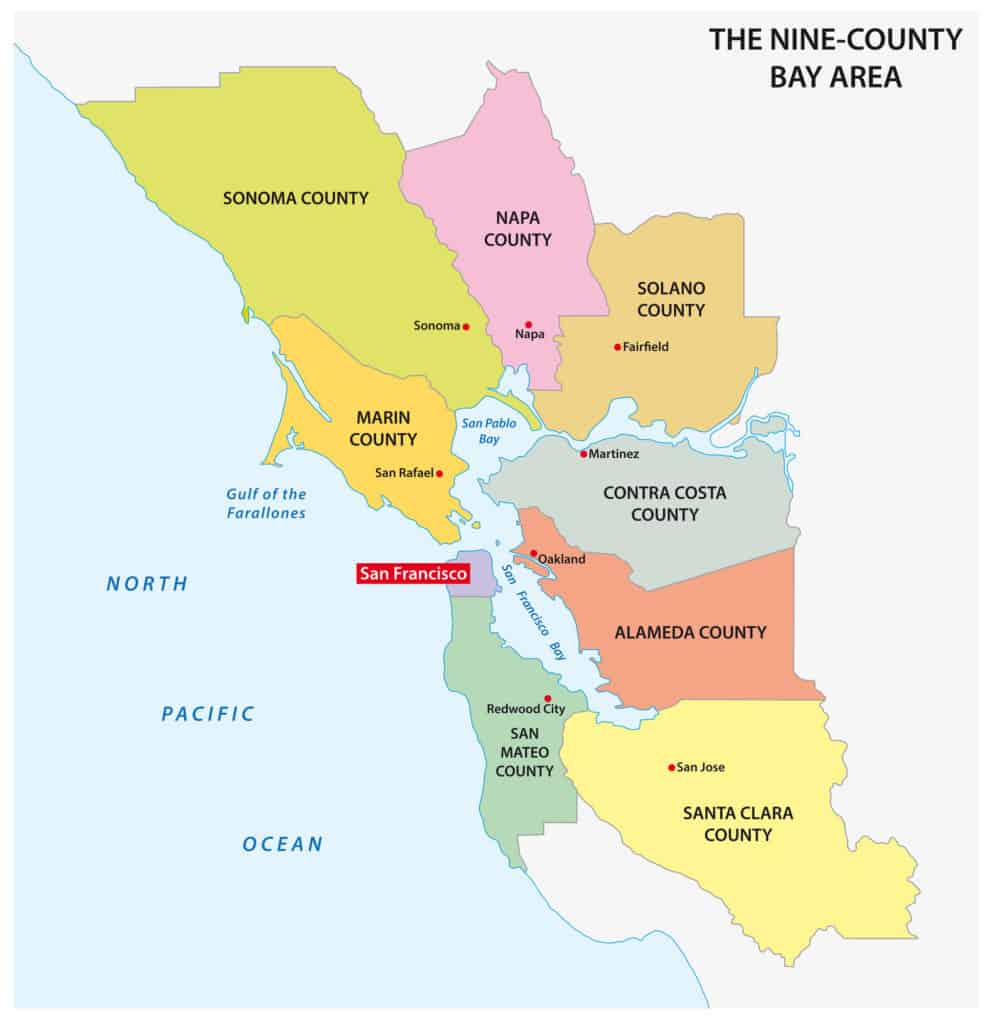 What's In Alameda County?
Alameda County is home to some unique landmarks ranging from an old Naval Air Station and a restored beachfront to an enchanting bird sanctuary. So, here's more information about Almeda's best-kept secrets.
Where else will you find a naval air station that is mostly used to blow stuff up, other than Almeda County?
This decommissioned Naval airport was used as a training facility from WWII until it was closed in 1997. It has since been used by Mythbusters for its destructive explosives as the vast compound is uninhabited.
The Crown Memorial State Beach
The spectacular two-and-a-half-mile Robert W. Crown Memorial State Beach was brought back to life after years of erosion when sand was shipped over to restore it to its former glory.
Its beautiful dunes and lush lawns make it a great place to spend a day in the great outdoors, picnicking, swimming, biking, fishing, kitesurfing, or windsurfing.
Elsie Roemer Bird Sanctuary
Grab your binoculars and follow your day at the Crown Memorial State Beach to visit the charming Elsie Roemer Bird Sanctuary, which houses a wide variety of rainbow-colored bird species like cormorants, blackbirds, and ducks.
Ideally, visit the sanctuary on a day that is not too cold or windy when birds tend to shy away.
Things To Do In Alameda County
Almeda County has so much to offer; however, if I had to narrow it down to the best things to do -here they are:
Visit the Crab Cove
Stock up your wine collection at The Rock Wall Wine Company
Explore historic Downtown Alameda
Enjoy craft beer at the Alameda Island Brewing Company
Visit The Crab Cove
Situated at the Crown Memorial State Beach's northern end, the enchanting Crab Cove features an 800-gallon aquarium that showcases San Francisco's most intriguing sea creatures.
It's a great family outing as Crab Cove has numerous informative exhibits ranging from crabs and mudflats to a diverse range of weird-and-wonderful little sea specimens.
Stock Up Your Wine Collection At The Rock Wall Wine Company
It is a well-known fact that California produces world-class wines, so you are bound to find some of the best wines in Alameda as they are cultivated in the region.
So, pop into Rock Wall Wine Company to stock up on their fine wine collection, especially their exceptional signature wines like their White Wine Tehama County, Mama's Reserve California, or the Ski King California wine.
Explore Historic Downtown Alameda
Downtown Almeda's picturesque streets, quirky boutique shops, fabulous restaurants, and cozy cafes are a fantastic destination for families or romantic date nights. Moreover, several great events are hosted in the downtown area.
The Downtown area, especially central Park Street, has been much unchanged since its early heydays when it started growing due to the influx of rail and ferry passengers.
So, keep an eye out for the town's elegant historic buildings like the beautiful Old Alameda Theater, visually appealing Old Masonic Temple, including the Old Alameda Post Office.  
Enjoy Craft Beer At The Alameda Island Brewing Company
Situated on Park Street, the Alameda Island Brewing Company features a large family (and doggy) friendly craft beer tasting room, including guided tours of the state-of-the-art 10, 000 feet brewery.
You will be able to see the brewery's fermenting tanks and gigantic mash tuns used to craft their delicious beers, which you can sample as flights or in hearty pints with a group of friends.
The Alameda Island Brewing Company staff is incredibly passionate about the fine art of beer making and is more than happy to impart their impressive range of knowledge to visiting guests.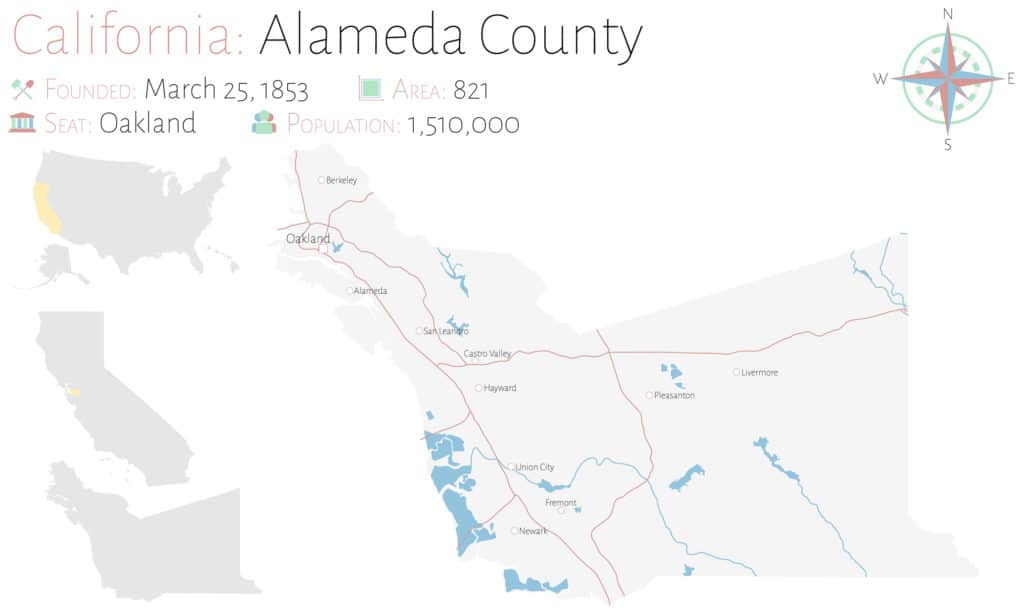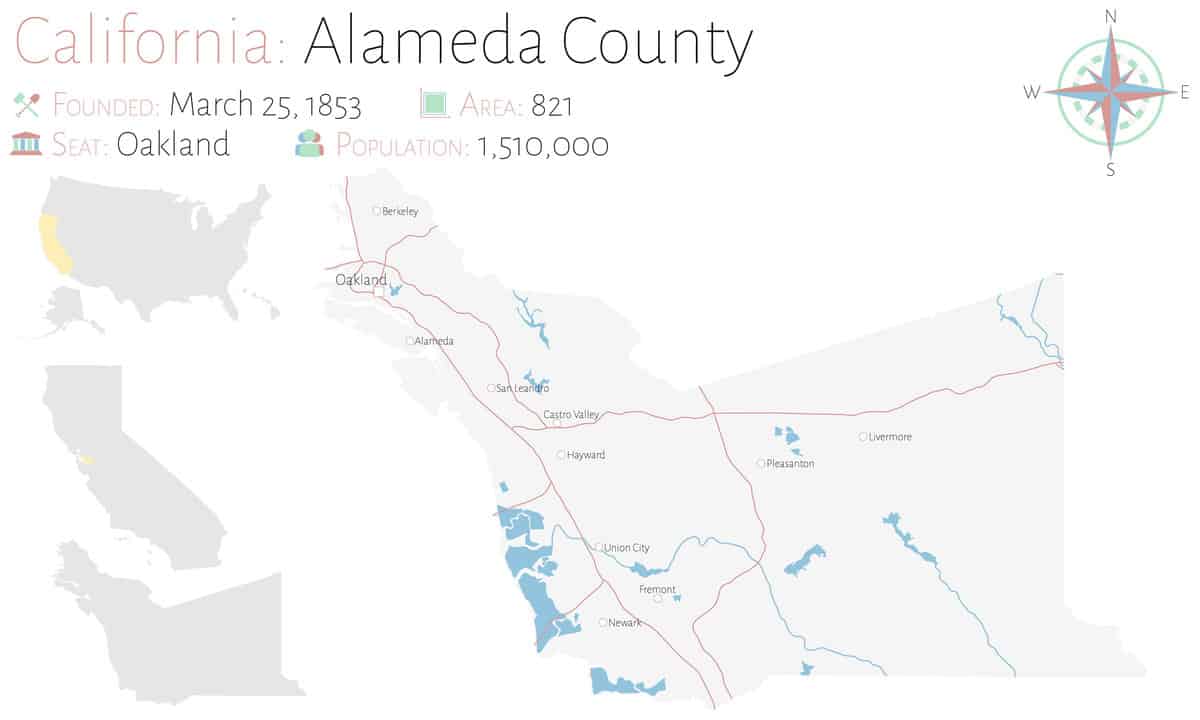 Famous People From Alameda County
Alameda County is the birthplace of several world-famous celebrities, most notably the following stars.
Vin Diesel
Born on July 18, 1967, Actor, producer, screenwriter, and director Vin Diesel is famous for starring in The Fast and the Furious movies, including The Chronicles of Riddick franchise. Other leading acts include roles in Pitch Black and being the voice of Groot's character in the infamous Guardians of the Galaxy movies.
Will Forte
Comedian, Will Forte, born in Alameda County on June 17, 1970, rose to fame as a Saturday Nights Live cast member from 2002-to 2010, but he is mostly known for his comedic roles in MacGruber, including the 30 Rock, NBC comedy.
Jasmin Savoy Brown
Famous for her role in season two of The Leftovers, HBO series, Jasmin Savoy Brown was born in Alameda County on March 21, 1994. She launched her acting career on the Yellowjackets TV show and has since amassed more than 30 acting roles during her stellar career.
Alameda County FAQ
Now that you know why Alameda County is so popular and why so many tourists flock there in droves, let's address any lingering questions you might have about this scenic county.
Interesting Facts About Alameda County?
Contrary to belief, Almeda was originally a marshy peninsula attached to Oakland, not an island.
In 1902 a dredging process that took roughly 30 years to complete eventually turned the previous marshland into the scenic island we know today.
Another cool fact about Alameda County is that the famous Matrix Reloaded and Revolution movie car chase scenes were filmed in the Posey Tube (tunnel) from Alameda to Oakland and on Webster Street.
Almeda County also made history on September 6, 1869, when it proudly welcomed the first train to reach San Francisco via North America's first coast-to-coast railway, originally known as the Pacific Railroad, which featured a 1,911-mile railroad line.
Is Alameda County A Good Place To Live?
Alameda County has a comfortable, all-year-round climate with minimal rainfall, scenic landscapes, lovely neighborhoods, great restaurants, and easy access to cities like San Francisco and Oakland, so it's a much sought-after area.
Is It Expensive In Alameda County?
Compared to other US regions, Almeda County's general cost of living is approximately 92.9% higher, and with a median real estate price of $1,099,400 for an average home, roughly 53% of Almeda County residents prefer renting properties in the region.
Resources