Del Norte County has a rich and vibrant history starting with the Yurok (Klamath River Indians) and Tolowa Nations of indigenous peoples through to the first Portuguese settlers, who were also dairy farmers. It has experienced boom and bust times through the years with the lumber industry, gold mining, and fishing.
Del Norte County (pronounced Del Nort) is located in California's northwest corner, along the Pacific Ocean and next to Oregon. Inland the county is home to the world's tallest redwood trees, while on the western edge, it borders the Pacific Ocean and has long empty beaches.
Del Norte County, California, is known for its magnificent forests, beaches, and an abundance of open areas.
The tall redwood trees
· Long stretches of beaches and rocky shorelines
· Outdoor recreation
After the second world war, Del Norte County had 55 sawmills which produced 24 million board feet of wood per year. During that period, the county experienced boom times, and the wood and forestry industry was the largest employer.
Unfortunately, By the 1960s, only 10% of the original redwood trees were left, and by 2000, all of the main sawmills had closed down and gone out of business. However, the legacy of this period is forests filled with some of the world's largest and most magnificent Red Wood trees.
While the timber industry has died, the trees now provide the base for a burgeoning tourist industry. Redwood National Park was established in 1968.
Long Stretches Of Beaches And Rocky Shorelines
Del Norte County beaches are California's most northern beaches. They have no tourist facilities and are generally sparsely populated.
The longest of the beaches is called Pelican Beach and is located 21 miles (30 km) north of Crescent City.
Crescent City Harbor is the northernmost port in California, and since the 1860s, it has been the home to fishing fleets that provide the product to nearby San Francisco.
It was the first harbor in the western hemisphere to use tetrapods in 1955 when they were placed on the Crescent City Harbor Jetty to dissipate the force of winter storm surges.
Outdoor Recreation
With the collapse of the timber and local fishing industries, Del Norte County was quick to capitalize on its natural assets and develop the tourism sector.
Del Norte offers the visitor a wide range of experiences, including.
Visiting the Redwood national park.
Farmers markets.
Picturesque agricultural farms.
Fishing and bird-watching.
What's In Del Norte County?
Del Norte County, California, is the most northerly county in California, with iconic forests, wild open spaces, and long beaches with a rugged coastline.
Forests With The Tallest Trees In The World
Previously Del Norte County was a hub of lumber activity, and while this period has ended, the county is blessed with several national parks protecting the massive redwood trees.
The Loneliest Beach In California
Del Norte County has the most northern beach in California, which has been described as the loneliest beach in the world.
Being richly endowed with natural tourism attractions means the visitor will never be left wanting. The county offers an eclectic mix of activities that fascinate and excite the family.
Trees of Mystery
Battery Point Lighthouse
Whale watching
Jedediah Smith Redwoods State Park
Crescent Beach
Ocean World
Castle Rock National Wildlife Refuge
Trees of Mystery, Klamath
The Trees Of Mystery Facility is in the middle of the Redwood National Park. It offers a wide range of informative and exciting activities for the whole family, including
The Tree High Hiking Trail
This fascinating trail involves hiking at tree level through the forest. The trail consists of a series of elevated tree decks connected by suspension bridges. The platforms are installed at different levels, allowing the hiker to see the trees up close.
No anger is involved as all the desks and bridges have rails and nets secured below.
The Trees Of Mystery Museum
There is free access to the museum of Native American artifacts. Its "Trail of Tall Tales" presents the life story of a mythical logger called Paul Bunyan, and a sky shuttle provides a bird's-eye forest view.
Battery Point Lighthouse
After a series of ships sank near Crescent City Harbor in 1855, the Battery Point Lighthouse was built to help ships navigate the treacherous coastline.
The lighthouse continued in operation for 110 years until 1965. The lighthouse is now a tourist attraction from April through September, and it is only open during low tide for tours.
Whale Watching
Over 20,000 grey whales swim along Crescent City Harbor shores while they swim on their migratory swim of 9,000 – 12,000-miles from the Gulf of Mexico to the Arctic.
The whale species include.
Humpback whale (prime season for viewing September – October)
Killer whales are also known as Orca whales.
Gray whales.
Blue Whales.
Fin Whales.
Minke Whales.
The best ways to view the whales are.
Strategic viewing points on the shore.
Guided kayak tours and kayak fishing adventures.
Boat trips are manned by experienced staff.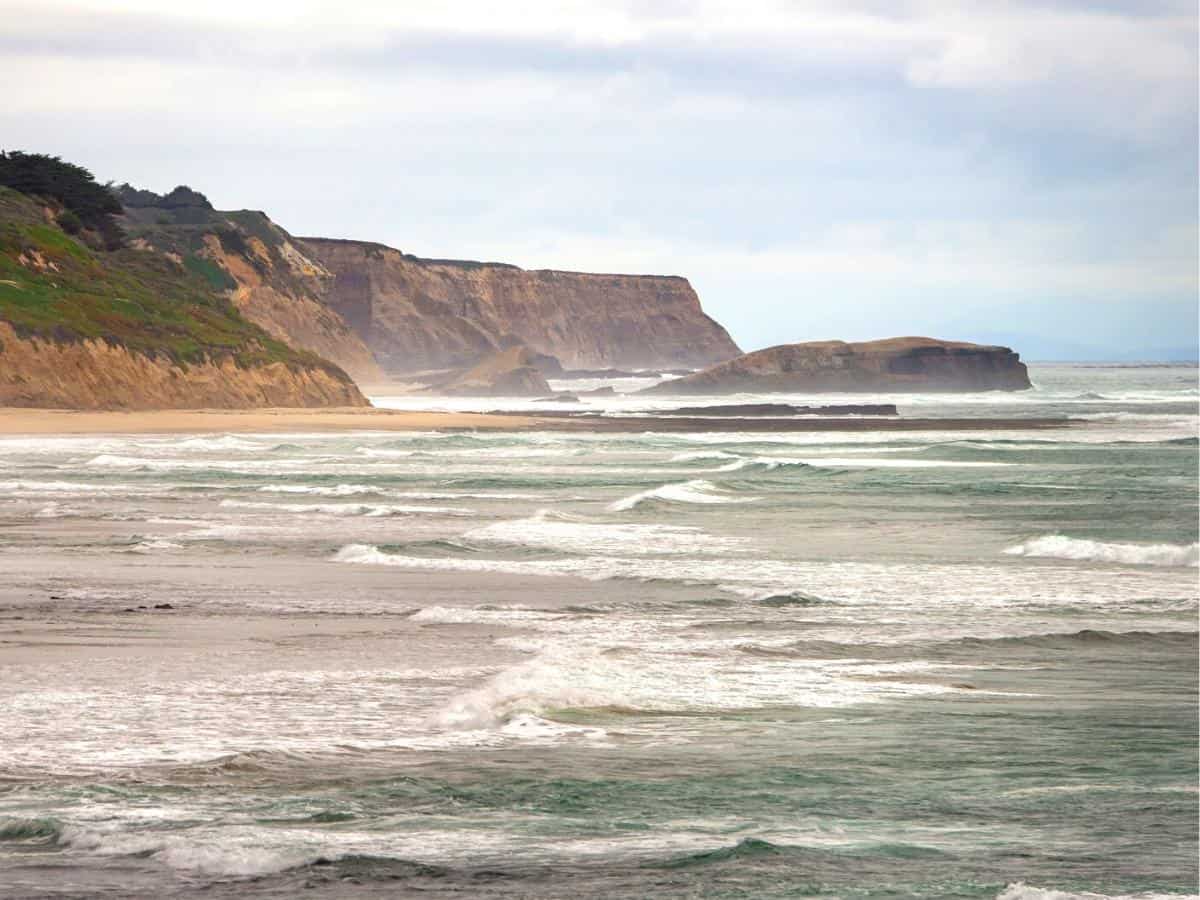 Jedediah Smith Redwoods State Park
This 10,000-acre, home to more than 45% of the county's redwood population, offers the following activities.
Snorkeling
Kayaking
An RV Park with facilities for tent and RV hookups.
What could be more magical than spending a vacation under the rich protection of these ancient trees?
Crescent Beach
Located South of Crescent City, this large and wide beach is a popular seasonal spot for surfers, swimmers, and those who like to stroll along the beach, sunbathing and beachcombing. Leashed dogs are allowed onto the beach, and a wetland area at Mill Creek forms tide pools for the beach visitor to explore.
Ocean World
Ocean world is a privately owned aquarium in Crescent City. The aquarium is installed within a specially constructed barge designed to be used as a mobile aquarium. Guided tours are offered, which visit the aquarium's touch tide pool attraction and shark, ray, seal, and sea lion habitats.
Visitors get the opportunity to view seal and sea lion performances as well as be able to pet live sharks.
Castle Rock National Wildlife Refuge
The wildlife refuge is 0.5 miles (0.80 km) offshore from Crescent City and is the second-largest nesting seabird colony south of Alaska.
Eleven species of seabirds, one shorebird (the black oystercatcher), and two pinnipeds are documented to breed on Castle Rock.
Castle Rock is the northernmost breeding colony of northern elephant seals.
California and Steller sea lions use the island as a resting place.
Harbor porpoises and grey whales are the most common cetaceans,
Tufted puffins, fork-tailed storm petrels, Leach's storm petrels, Cassin's auklets, rhinoceros auklets, double-crested cormorant, Brandt's cormorant, pelagic cormorant, and pigeon guillemots are just some of the bird species which either breed in the island or visit it in their migratory routes.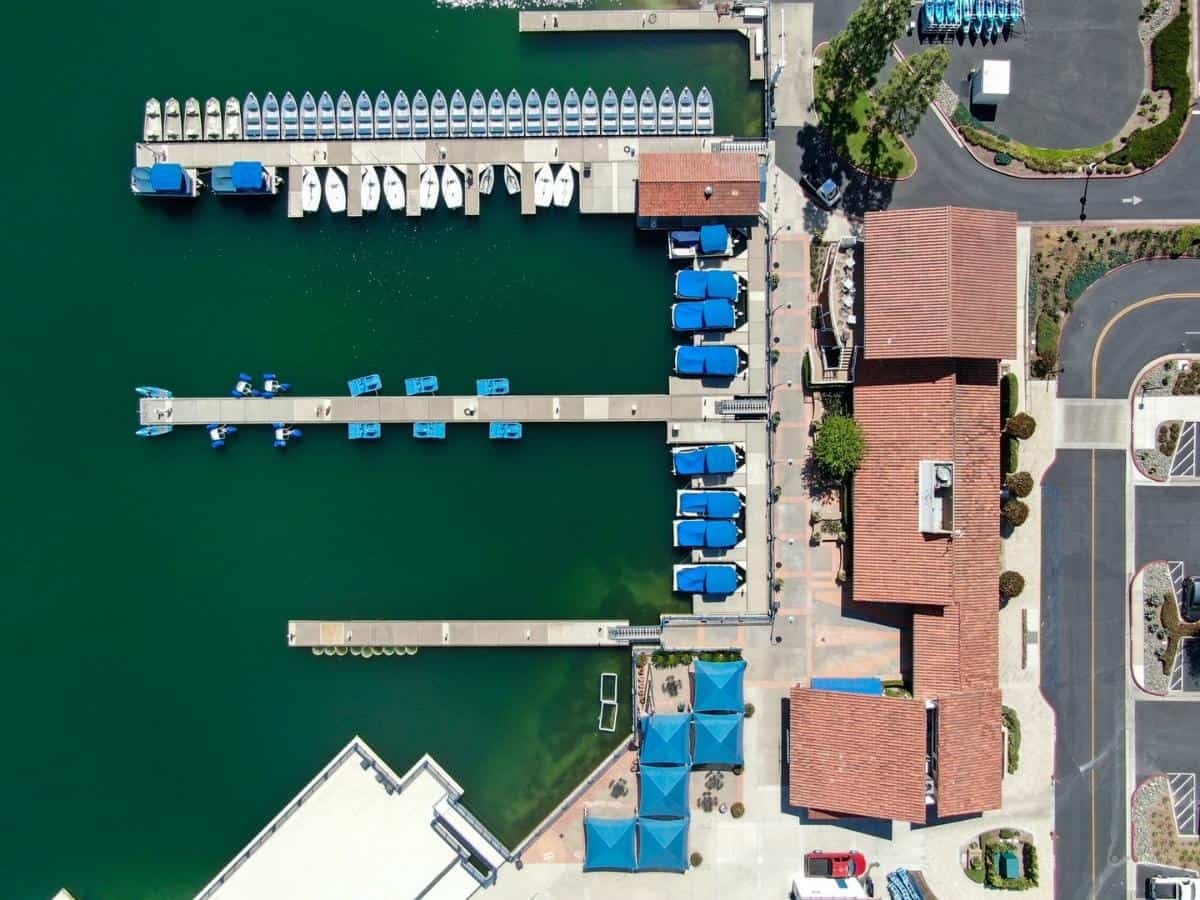 Famous People From Del Norte County
A few well-known figures have been born or lived in Del Norte County.
Cody Taylor Hoffman
Cody Taylor Hoffman was born on March 13, 1991 and is a former American football wide receiver. He played for the
Washington Redskins – 2014 NFL draft.
Montreal Alouettes – 2015, 2016.
Ottawa Red blacks – 2017.
Genevieve "Audrey" Wagner
Genevieve Wagner was born on December 27, 1927, and passed away on August 31, 1984. She played as an outfielder who played in the All-American Girls Professional Baseball League from 1943 through 1949.
After she retired from baseball, she studied medicine at the University of Illinois and earned her Doctor of Medicine degree. After graduating, she worked as a practicing obstetrician and gynecologist in California.
Buck Pierce
Buck James Pierce was born on November 15, 1981, and played nine seasons for the BC Lions and Winnipeg Blue Bombers of the Canadian Football League.
Del Norte County FAQ
The following are some frequently asked questions about Del Norte County, California.
Del Norte County has the distinction of being the most northerly county in California, and it has the most northerly harbor in California. It has a population of just under 28,000 residents.
The offshore topography makes Crescent City vulnerable to tsunamis. In 1964 much of the city was destroyed by four tsunami waves caused by the Great Alaskan earthquake.
More recently, on March 11, 2011, the earthquake in Japan caused several dozen to be destroyed by 8 ft (2.4 m) waves.
Is Del Norte County A Good Place To Live?
The average temperatures in August are.
High – 64°F (17.8°C).
Low – 53°F (12 °C).
On average, Del Norte County receives 22 inches of rain annually, which is close to the average across California (22.9 inches).
In almost every metric (apart from home burglaries), Del Norte County has a lower crime rate than the average across America. The high unemployment rate is surprising but does explain the high burglary rate.
There have been no murders in Del Norte County in the last five years.
Crimes per 100,000 people.
Assault – 64.30 (national average national 282.7)
Murder – 0.00 (national average 6.1)
Rape – 192.8 (national average 40.7)
Robbery – 67.12 (national average 135.5)
Burglary – 64.30 (national average 500.1)
Theft – 1,349.60 (national average 2,042.8)
Motor Vehicle Theft – 64.30 (national average 284.0)
While the overall county's crime rate is lower than the national average (apart from rape which is 4 times greater), this is arguably due to the crime in Crescent City, California, which is renowned for having one of the highest crime rates in the county.
Is It Expensive In Del Norte County?
House prices in Del Norte County are 25% lower than the nation's average, while the median home rental is 200% higher than the national average. The county has suffered economically, as the following figures demonstrate.
At 8.3%, the unemployment rate In Del Norte County, California, is over twice the national average of 3.6%. The percentage of unemployed people is significantly higher than in most other counties in California.
22% of adults experienced poverty in 2016, the highest of any state in California. Out of 4,228 students who attend public schools in Del Norte County, 69% are eligible for free and reduced-price meals.
The average household income is25% lower than the national average.
1. Median home values – $283,900 (American Median $374,900)
2. Median home Rent – $2,808 (National Median $1,498)
3. Median Household income – $49,981 (American Median $67,521)
References:
https://centerforhealthjournalism.org/2019/03/14/california-s-far-north-vast-food-desert-makes-hungry-kids