Madera County, also known as the heart of California, might catch your eye if you are looking for a place to live or visit. It is close to all the major cities and has much to give.
Madera County is known for its vineyards and local wines. The scenic views are also incredible, with the Sierra National Forest as the backdrop. One of the famous people you may know, Lee Evans, is from Madera. There are loads of activities to choose from, from dining to a waterpark and zoo.
What Is Madera County California Known For?
Madera County, believe it or not, is mainly known for its vineyards and rich history. Here you will find many vineyards with their own story and piece of history.
Ficklin Vineyards
Quady Winery
CRU Wine Company
Each winery has its own story to tell and won a few awards to mark them as some of the top winemakers in the County.
Ficklin Vineyards, The Oldest Port Winery
The Ficklin Vineyards dates back to 194 and is known to be the oldest Port winery in America. When you visit them, you can choose from three tours – the Historical tour, the wine-making tour, and the wine-tasting tour.
The Historical tour takes you through the vineyards' history, how the Ficklin family lived, and how they started making wine. The barrel tasting tour takes you to the barrels, where you can choose five wines to taste directly from the barrels. The Wine-making tour shows you exactly how they do it, depending on which part of the wine-making process they are busy with during your visit.
Ficklin Vineyards will not disappoint you with more than 70 years of producing excellent port wines and holding the California State Fair's Wine Lifetime Achievement Award.
Quady Winery With A Romantic Twist
Quady winery started in 1975 when a couple in love set out to find the perfect place to begin their passion together – making wine. Love mix with wine made for this fantastic establishment to grow, expand, and develop. Many years later, you can find award-winning wines with a boost of fruity flavors in the County.
CRU Wine Company, Madera
Started by two friends, CRU Wine Company offers outstanding wine and focuses on Pinot Noirs and Chardonnays. Their second label, Mariposa, ventures into more of the other cultivars and gives you an extensive range of wines to taste and enjoy.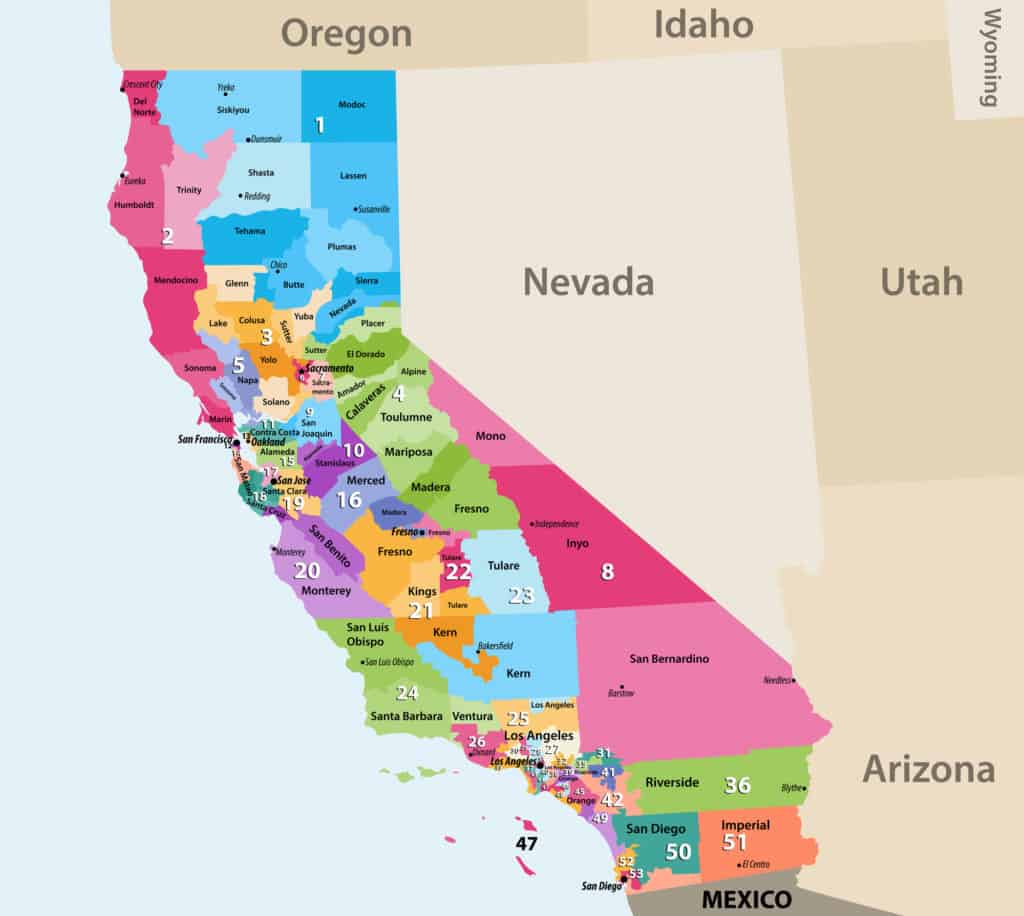 What's In Madera County?
The history of Madera County is something special. The Sierra National Forest is also in Madera County, with extraordinary things to see and explore.
The Sierra National Forest
Within the Sierra National Forest lies a Giant Sequoia Grove of 1540 acres. This grove is named the Nelder Grove, and you can see more than 100 fully grown Giant Sequoia here. Besides the towering trees, there are other fauna and flora to explore.
Madera County Museum
The museum is an intricate part of society. Here you will be able to see, hear, and read up about the entire history of Madera. The museum's building was the original country courthouse since the 1900s. Brilliant artifacts, photographs, and documents are available to make the history of Madera come to life.
Circle Gallery – Madera Art
The Circle Gallery plays a significant role in Madera's art community and the art's future. They host art classes for interested children and adults, ranging from painting, sculpting, and dancing. Exhibitions of the locals' art are also available.
Things To Do In Madera County
Madera is the perfect County if you like to go for wine tastings, come close to nature, and dine with family and friends.
Lions Town and Country Park
Forestier Underground Gardens
Madera Golf Course
The ApCal
Madera Wine Trail
Wild Water Adventure Park
Fresno Chaffee Zoo
Three Monkeys Brewing
Relax At The Lions Town And Country Park
This park is a great location to rest after a long time of exploring Madera. With beautiful green grass, you can enjoy a picnic, watch a show at the theater, or watch people enjoy the sporting grounds located at the park.
Enjoy The Breathtaking Underground Gardens
The Forestier underground gardens near Fresno are something miraculous to see. With an hour's guided tour, you can explore these rooms carved out by Baldasare Forestiere with the only tools he had with him at the time.
It took him 40 years to make these underground tunnels that are about 10 acres big. He made many rooms, a kitchen, and even a living room with a fireplace. You will see fantastic rock arches, stone walls, and other breathtaking architecture.
This site is on the National Register of Historic Places, and you would not regret going and seeing something so unique and beautiful.
Make A Date With The Madera Golf Course
The Dragonfly Golf club will tickle your fancy in all the ways possible. Alongside the fairways, you will come across eight water features that will complete this experience with bliss. A driving range with shade, challenging sand bunkers, and a beautiful backdrop of the Sierra Nevada Mountains.
A fully equipped Pro shop is available on the premises. You can celebrate your wins at the Wings Bar and Grill restaurant afterward.
Enjoy A Night Out At ApCal
The ApCal is a great place to go on a Friday or Saturday evening. It is pretty different, feeling like you are in a deserted place, even though it is not too far from the city.
ApCal is an open space surrounded by vineyards. Here locals and tourists enjoy the open air, dancing or just relaxing on the grass and ordering drinks from the famous 75-foot bar. There are more than 50 beers and wines to choose from, and the food menu changes for each gathering, but there is always something delicious available.
Learn About Wines On The Madera Wine Trail
Usually, as a tourist, you want to see and do as much as possible in the short time you are in one place. The wine trail helps you to see many vineyards at once and taste their fantastic collection of wines. Locals can also do this as an outing or participate in the "Ladies Night Out," yoga, or "Wine Down" events hosted on the trail regularly.
Let Go At The Wild Water Adventure Park
This adventure park can keep you and your family busy for an entire day. With many water and land-based slides and rides, one of the biggest wave pools in the state, and a kids' play area, you would want to visit the Wild Water Adventure Park.
Fishing, volleyball, and horseshoe pits are also other activities available here. The numerous snack bars will keep you rehydrated and
Admire The Animals At Fresno Chaffee Zoo
With over 190 species to see, you will be amazed at the Fresno Chaffee Zoo. They aim to protect the animals and species they care for and make the public aware of the dangers there are for these animals.
You could see animals here: lions, cheetahs, sloths, tigers, elephants, and wolves. The kids can enjoy the petting zoo and many interactive exhibits available throughout the zoo.
Get A Taste Of Three Monkeys Brewing
Even though Madera is mainly known for wine, there are fantastic craft beers too. Three Monkeys Brewing started in 2013, and its unique ways of Brewing will surprise you with its tasty beers. The quality and variety of their beers are outstanding.
Famous People From Madera County
It is always interesting to find out which celebrities are from which state and Counties. There are a few you will know, and some you might not, that come from Madera County.
Lee Evans, Runner
If you are into sports, this name will ring a bell. Lee Evans was born in Madera in 1947. He is a two-time Olympic gold winner in the 400m sprint and 4x400m relay. He also set world records with these events that stood for 20 years (400m) and 24 years (4x400m relay).
Zoila Frausto Gurgel, Mixed Martial Arts
Zoila was born in Madera in 1983 and graduated from Madera High School in 2002. She is a professional American mixed martial artist and kickboxer. She was the first women's champion in the Bellator competition.
Frank Bergon, Novel Writer
This writer was born in 1943 and grew up in Madera County. He got his B.A. degree in English at Boston College, went to Stanford University as a fellow, then earned his Ph.D. in English and American Literature at Harvard University. He published twelve books, and four of them are novels.
Madera County FAQ
Interesting Facts About Madera County?
A mystery that no one might ever solve is present in Madera. Near Coarsegold, someone carved a massive statue of a white woman with angel wings in 1898. At that time, there were only Indians in the County. There are many stories and fantasies about the statue, but no one will ever know the truth.
Is Madera County A Good Place To Live?
Overall, Madera is an average place to live. The livability score for Madera is 57. People like living here, surrounded by vineyards and natural beauties.
Is It Expensive In Madera County?
Madera County is one of the more expensive Counties, 102% higher than the national score. The housing is mainly costly, but it would depend on your career and what you are looking for if you decide to move here.
References: