El Dorado County was founded in 1850; just two years after, the county became famous as the site of the 1848 gold rush and was one of the 27 original counties that made up California. It forms part of the Greater Sacramento metropolitan area and spreads over 1786 square miles.
El Dorado consists of two cities, Placerville, its county seat, and South Lake Tahoe, with several other smaller towns. Located entirely in the Sierra Nevada area, it became famous for its gold rush in 1848 and was named El Dorado in Spanish, meaning the golden one.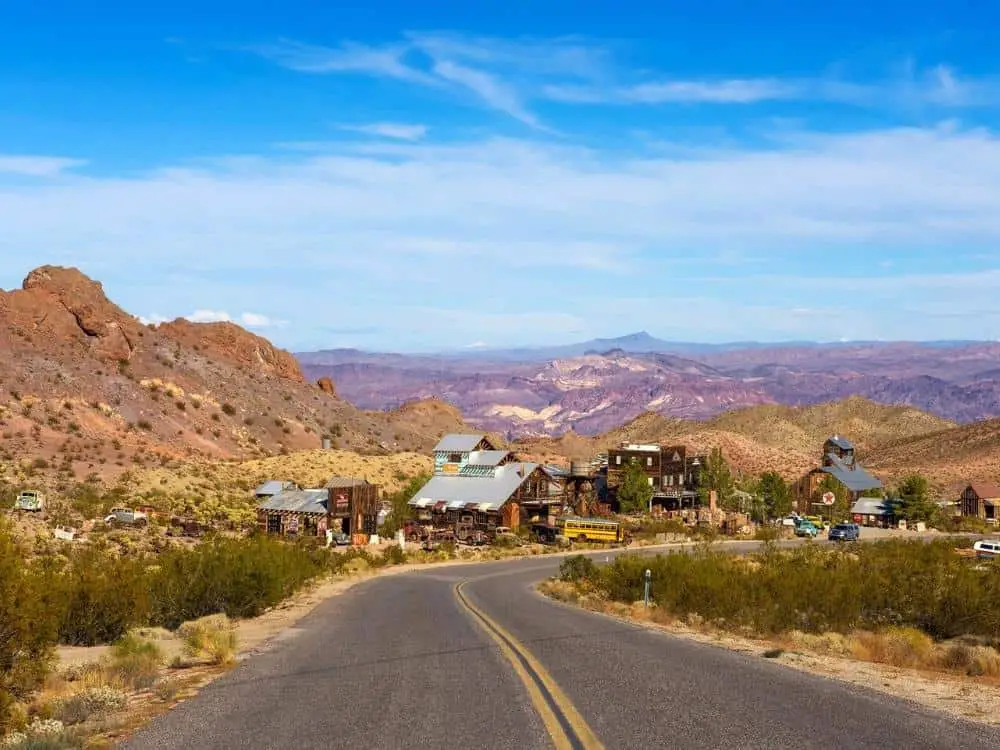 What Is El Dorado County California Known For?
El Dorado has come a long way from being a small mining community to expanding itself to a diverse county that sports the best outdoor sports and recreation activities. Take a tour of their friendly wine and agricultural scenery, and dive deeper into the rich historical events and meanings of El Dorado County.
Placerville
South Lake Tahoe
Coloma
Camino
Placerville 
Placerville was first known as Dry Diggings after the discovery of gold in Coloma as miners would load carts full of dry soil to run water through to separate the gold from the soil.
In 1849 the town earned the name Hangtown due to the numerous lynchings. There were no police in that era, so the three immigrants accused of robbery and attempted murder were hung by the mob in an oak tree on Main Street.
South Lake Tahoe
Gambling first arrived in town when Harvey's Wagon Wheel Saloon and Gambling Hall opened in 1944; this spurred the construction of more permanent accommodations, and roads were plowed year-round to allow access to permanent residents around the area.
Lake Tahoe was firmly pinpointed on the map when the 1960 Winter Olympics came to Squaw Valley, and it was known as the skiing center of the Western United States.
Coloma
This little town became famous in 1848 when James W. Marshall found gold in the Sierra Nevada foothills at Sutter's Mill, where he worked as a carpenter and sawmill operator. This discovery started the gold rush era, which later gave the county its name as The Golden One, El Dorado.
Only 529 people live in this town, and it has become a tourist attraction known as Ghost Town. In 1961 Coloma became a National Historic Landmark District, where you will find Marshall Gold Discovery State, Historic Park.
Camino
A popular area for tourists is Camino, Spanish for path; this area is often incorrectly mistaken as Apple Hill, which is the name of the Apple Hill Growers Association. This area is buzzing with activity in the fall as the apple season is in full swing, and you experience the magic of a community dedicated to supporting agriculture.
 Also, part of the association is the Christmas tree farms that have acres of land that grow Christmas trees and is a fun destination for families to make a day trip to come and choose an authentic Christmas tree.
What's In El Dorado County?
El Dorado County has so many places that make this county great. Here are a few of the more popular places that attract visitors year-round.
Emerald Bay State Park
The Federal Government designated Emerald Bay a National Natural Landmark in 1969 due to its panoramic views of mountains, glacier-carved granite, and the rugged shoreline of white sand beaches with blue-green crystal waters. Emerald Bay is one of the world's most photographed places.
Another attraction is Vikingsholm, a replication of a Scandinavian castle. Learn about the history of the extraordinary woman, Lora Knight, which built it and used her extreme wealth to give education to people who could otherwise not afford it.
Desolate Wilderness
The Desolate Wilderness is a hiker's and backpacker's paradise. If you are wild at heart and enjoy a bit of adventure, then submerging yourself in the wilderness of El Dorado National Forest is a must.
These 63,960 acres of federally protected wilderness with barren rock and bare granite rocks have the crest of the Sierra Nevada running through it and will have you gasping at its sights.
American River
The American River is known for its discovery of gold in Sutton's mills, Coloma. It is said that 750,000 pounds of gold were removed from the river during the gold rush days. It is still suspected that gold can be found in the river, but panning for gold is only legal on private land, and you need to have a permit for this.
This river is a great attraction for the adrenaline junkies seeking to defeat the river and its white waters. White water rafting is a popular attraction that brings thousands of people to experience a once-in-a-lifetime adventure with great rapids and breathtaking scenery.
US Highway 50
El Dorado County sees the last stretch on the Us Highway 50 running through it before ending in Sacramento. This route was made famous due as this was the route that the pony express would take to connect California with much of the west and the motherland.
Also known as the loneliest road, it travels through areas where all you see are blue skies, mountains, and sand. Stretches that go on for miles with little to no contact with any civilization.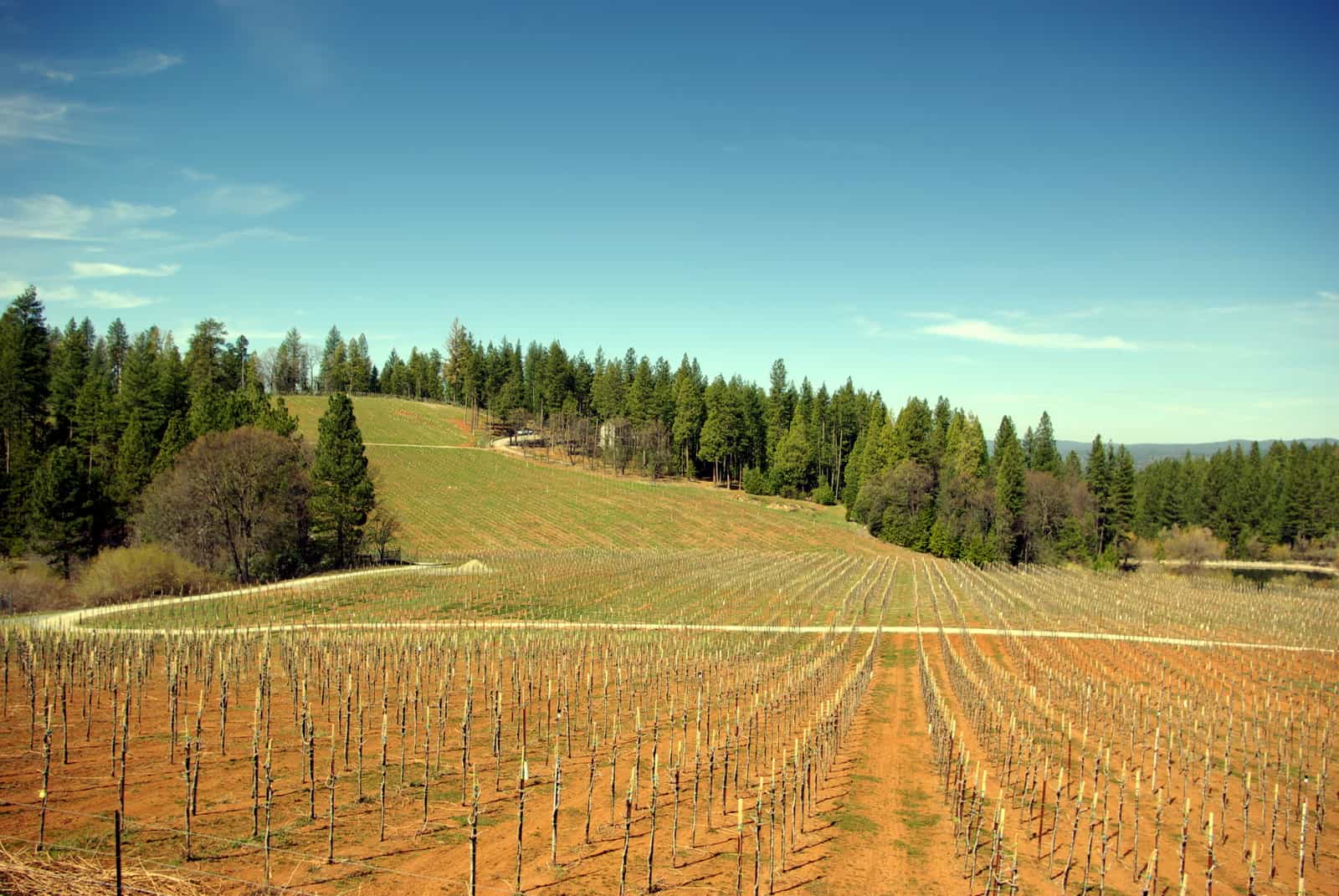 Things To Do In El Dorado County
There are several things to do in El Dorado County, from enjoying and learning about the town's historical sites and old architecture to soaking in the cultural side of El Dorado with its wineries and enjoying some of the best skiing slopes the state has to offer.
Wine Tasting
Dry Diggings Distillery
El Dorado Western Railroad
Gold Bug Mine
Visit Heavenly
Wine Tasting
Adventure aside, sometimes you need to take a breather and find a more relaxing beat. Why not enjoy some gorgeous scenery while visiting some of El Dorado's seventy-plus award-winning wineries covering more than 2000 acres of land?
Dry Diggings Distillery
Learn about the best craft spirits in the west with Dry Diggings Distillery. Here you can take a step back and enjoy the views and the history of Dry Diggins. Learn about the distillery's craft spirits and enjoy a few tasters to see what the fuss is about.
El Dorado Western Railroad
After having had some epic experiences, it's time to bring it down a notch and enjoy a historical train ride on the oldest railroad west of Mississippi.
Gold Bug Mine
Get transported back to the old mining days, put on your miners' hat, and learn how gold was mined. Gold Bug Mine is owned by the municipality and is a real gold mine owned, sure to make your day fun with adventures and filled with experiences and learning for the whole family.
Visit Heavenly
Heavenly is an all-year-round attraction with Lake Tahoe to cool you off in summer and the slopes of pure white powder to give you an exhilarating thrill.
They also have a gravity-powered coaster that coasts through natural rock formations and forests, giving you amazing views as you ride this coaster and enjoy some thrilling rides.
The gondola can be enjoyed both in summer and winter. This 2.4-mile ride takes you up in a gondola into the mountains of Heavenly, giving you breathtaking panoramic views of Lake Tahoe. The extraordinary feeling of floating will wash over you as the gondola reaches its peak, and you can enjoy the sights at the observation deck.
Famous People From El Dorado County
Several people born and raised in El Dorado County have made headlines more than once. Here is a few of them that graced the world with their natural talent.
Fay Elinora Lanphier (12 December 1905 – 21 June 1959)
Fay Lanphier was a young model and actress born in El Dorado that became known for winning the title of Miss Santa Cruz in 1924. She went on to win Miss California and, in 1925, proudly won the crown of Miss America.
Tim Kring (born 9 July 1957)
Richard Timothy Kring was born in El Dorado County in 1957 and started his career as a screenwriter for the television show Knightrider. Kring became well known as a screenwriter and producer for the creation of the television shows Strange World, Crossing Jordan, Touch, and Heroes, for which he was nominated for an Emmy Award for outstanding drama series in 2007.
Shaun Palmer (born 14 November 1968)
Shaun Palmer was born in South Lake Tahoe. He is known as the forefather of extreme sports. Dropping out of school to become a professional snowboarder, he had a natural talent that earned him the nickname Palm Daddy.
James W. Marshall (8 October 1810 – 10 August 1885)
James Wilson Marshall worked as a carpenter and sawmill operator in Coloma, where he reported finding a sight of gold on the American River in Coloma. This sighting in 1848 jump-started the California Gold Rush that gave El Dorado its name.
Bob Ayrault (born 27 April 1966)
Robert Cunningham Ayrault was born in South Lake Tahoe and played professional baseball as a right-handed pitcher; where he made his Major League Baseball (MLB) debut for the Philadelphia Phillies and later went on to play MLB for the Seattle Mariners.
El Dorado County FAQ
Interesting Facts About El Dorado?
The county has a land surface of 1708 square miles and 78 square miles of water, totaling 1786 square miles. Most of the county is public land, but The El Dorado National Forest takes up a significant part of the county, comprising 43% of the land.
The land is made up of rolling hills and mountainous terrain and includes a portion of Lake Tahoe. Desolation Wilderness forms part of El Dorado and is a popular hiking, backpacking, and fishing destination.
Is El Dorado County A Great Place To Live In?
El Dorado is considered a great place to stay if you enjoy the outdoors and fresh air. The people there enjoy a rural feel where crime is low and public schools are highly rated. It is only a short trip away from scenic routes and parks, and it is a great place to have plenty to do on the weekend.
Is It Expensive To Live In El Dorado County?
El Dorado County offers a better quality of life, and it is also more affordable to live in this county than in San Francisco, CA.
References: