Lake County's Clear Lake, which it is named after, lies like an amulet in its center and is California's largest non-extinct natural Lake. Lake County has a population of over 68 000, the county's seat is Lakeport, and the largest city is Clear Lake. Lake County is part of California's Wine Country, and viticulture as tourism drives the county's economy.
Lake County is California's cleanest air space, has the oldest and largest freshwater Lake, and is the third most important viticulture region. Grapes grown in Lake County are exported to neighboring world-class wineries to be distilled, bottled, and marketed internationally.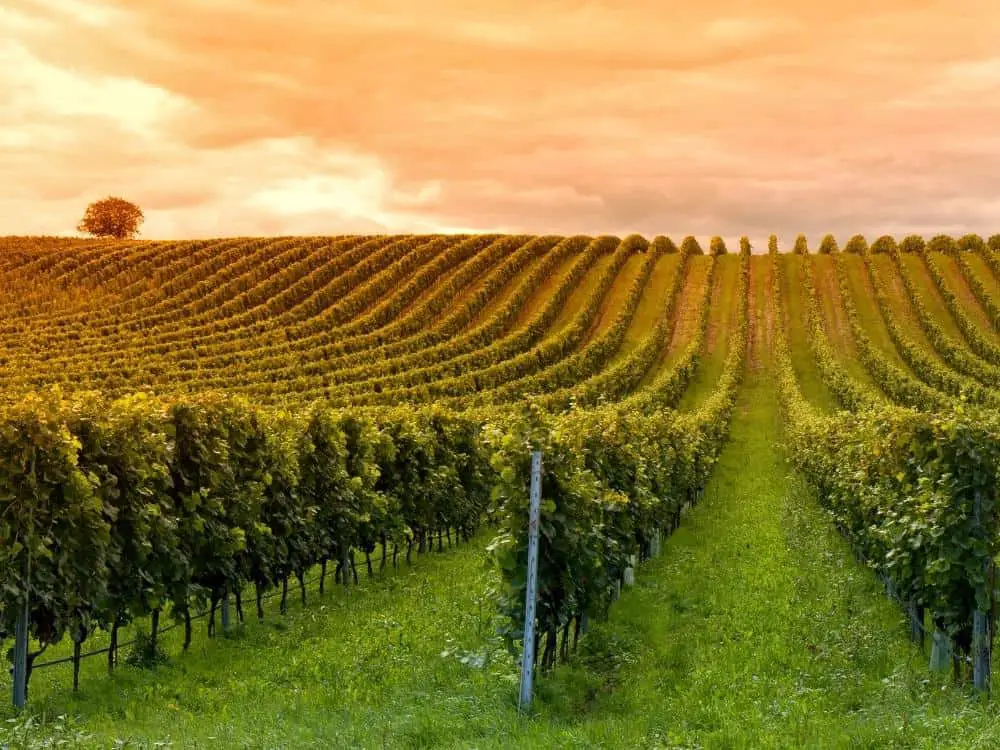 What Is Lake County California Known For?
Lake County is known for Clear Lake as a dominant geographic feature, the largest natural Lake in California, and a source of hot springs. According to American Viticulture standards, Lake County is one of California's designated wine-growing areas, which gives this county's wine a pedigree status. The Winelands here are included in 35 wineries with this status in California.
Clear Lake
Viticulture Tourism
Agriculture
The Cleanest Air In California
Mineral Springs
Clear Lake  
Clear Lake's historic wetland includes freshwater marshes and vernal pools. The Lake, over 480,000 years old, has a 64 square miles surface, and the Lake's depth varies between 27 and 60 feet. Agriculture and urban land use have drained the Lake of a fifth of its size. Geologists have found that the Lake's tilted stone base regulates sediments and keeps the water at almost the same level.
Clear Lake is part of the northern Californian's coastal ranges' volcanic fields, which brings tourists flocking to the hot springs. Fishing is popular in the 'Bass Capital of the West'! A 17.52 pounds largemouth bass was caught here. There are bluegill and rainbow trout, duck, pelicans, the blue herons, bald eagles, deer, bears, and mountain lions.
Archaeologists date the Clear Lake's basin as the Elem Pomo tribe's ancestral home 11 000 years ago. Today the large warm water lake is popular for water sports and has a 100 miles shoreline. This includes the 53 acres of Rattlesnake Island in the Lake. The Clear Lake state park has close to 150 developed campsites.
Viticulture Tourism
Lake County is part of California's fastest-growing wine region. It is associated with this being one of the fastest developing viticulture tourist destinations. Lake County's wines stand out for several reasons, like the altitude at which the grapes are grown.
The wineries, vineyards, and tasting rooms are dotted near and around Clear Lake, mainly in the lower lake region. But mostly, it's the rich volcanic soil in the vineyards that gives the wines a distinctive taste. Interestingly, the terroir here as volcanic terrain has opened a market for Lake County vineyards to sell grapes to over 200 wine labels outside Lake County.
Of the 35 Lake County Winelands, five are American Viticulture Areas (AVA). Combined with Lake County's prestige of the cleanest air in California, the county is also a noted region for looking at sustainable agriculture (organic and biodynamic) methods.
Kelseyville – a colorful stop-over – has a tasting room and a brewpub (a craft or micro-brewery). The vineyards lie between the cities Clearlake and Lakeport. Kelseyville was known by other names, like Peartown, and is notorious for the 1850s Bloody Island Massacre.   
Agriculture
As far back as 1911, Lake County has had agriculture as a backbone. The county is noted for Bartlett pears and beans. It also produces grains, orchards' fruits, and walnuts. Today the 'Grow Your Farm' initiative is reawakening the need for small-scale agriculture.
Agriculture benefits from plenty of groundwater and Clear Lake's freshwater. Agricultural land is affordable, the soil is good, and farmer's markets are dotted around the countryside. Lake County even has a program in schools to grow crops.
The Cleanest Air in California
Lake County has the cleanest air, and the county is tops for the cleanest air in the State of California! The American Lung Association attests to Lake County having the cleanest air. According to the Lung Association, the air here is graded as 'C' for high ozone days and 'A' for particle pollution.
Mineral Springs
The popularity of mineral springs in the late 19th century as treatment has led to several resorts in the Clear Lake region. Since hot springs were located in 1870, resorts and even a mineral water bottling plant popped up! The Harbin Hot Springs, with three springs, is near Clear Lake.
In the late nineties, the Harbin Hot Springs was taken over by the Heart Consciousness Church. Curiously, in 2012, the resort marketed itself as a clothing-optional retreat! This was after the concept of nudity was problematized. Watsu, a form of aquatic therapy with the therapist and client in chest-deep warm spring water, is practiced here!
What's In Lake County?
Lake County has rich and varied biodiversity – wildlife, forests, the oldest Lake, and wetlands.
Mendocino National Forest
Though not in Lake County, there is access to Mendocino National Forest just north of Clear Lake. The forest is 913,306 acres, and visitors can camp, hike, mountain bike, and paraglide! The most popular activities are backpacking and boating.
Clear Lake Conservancy
The Clear Lake Conservancy looks after species that are relatively natural to the Lake. Some of the species, like the Western Pond turtle, are endangered. So are the foothill yellow-legged frog and the California red-legged frog.
Bird life protected is the tricolored blackbird, the double-crested cormorant, the osprey, and the bald eagle.
Boggs Lake Preserve
Take a hike around the Boggs Lake Ecological Reserve. There's a large seasonal or vernal pool with plenty of plant and animal life. As a plant enthusiast, you'll be keen to see the endangered Boggs Lake hedge-hyssop that grows in clay soil and shallow water.
The forest is wooded, and you see deer and coyotes, even chipmunks! There are bald and golden eagles too! The goal of the protected area is to preserve its biological significance and diversity.
Rodman Slough Wetland
Rodman Slough Wetland is an ecosystem adjacent to Clear Lake that drains into the Lake. The wetland is home to fish and amphibians. The Rodman Slough wetland has oak woodlands and a rookery of migrating great blue heron at fall. There are American white pelicans, Canada goose, cormorant, and herons. The wetland is a breeding area for black bass.
North Cow Mountain Recreation Area
The Cow Mountains arguably offer the most dramatic scenery. This area has been described in indigenous Wappo as: 'the howl of the mountain lion.' Access from Lake County is west of the city of Lakeport. The area consists of approximately 26,000 acres that have no motorized use access. There are almost 30 miles of hiking, biking, and many equestrian trails.
Things To Do In Lake County
Traveling along Highway 175 is much like the experience one has when reading Robert M. Pirsig's Zen And The Art of Motorcycle Maintenance! The metaphysics of quality in the book is close to what one feels when traveling in Lake County.  
Lake Port City.
Clearlake
Mount Konocti
Lakeport City
Lakeport, the county's seat, is on the western shore of Clear Lake and has a population of 5,026. Lakeport's area has a history that goes back thousands of years with a subtribe of the Pomo, the Kabe-napos, living here. The city has had other names, too, like Forbestown, Rocky Point, Stony Point, Tuckertown, and Kaci-Badon.
The Kaci-Badon name for Lakeport was the Pomo name for the village – it was named after a water lily (Kaci), and 'badon' means 'island .'Lakeport was established in 1855 as a trading post.
Today you can visit the Historic Courtroom Museum with a record of the town and region. You can listen to concerts in the park at a Victorian bandstand! There are knick-knack shops and a classic drive-in cinema!
Clearlake
Stay over in Clearlake, a 20th-century city with a population of 16 685 – from where you can meander, take day trips to the Winelands, and scenic drives along the shore of Clear Lake.
Mount Konocti
Mount Konocti is a volcano on Clear Lake's south shore. You will be able to see the many volcanic domes and cones that makeup Mount Konocti. It's incredible to think that you are looking at a formation of a period some 10,000 to 2.1 million years ago! Mount Konocti is also the second-highest peak at 4,305 feet in the Clear Lake Volcanic Field.
Though Mount Konocti is extinct, it's classified as having a high threat of potential eruption.
Famous People From Lake County
Amongst many famous in Lake County, the civil rights' activists who fought for equal rights in education for over 100 years stand out. And, glamor did not keep a young actress in London. She came to Lake County and started a wine farm.   
Ellis O. Knox
Ellis O. Knox was the first African American to get a Ph.D. in 1931. His doctorate is on the relationship between education and the African-American youth. He went to school in Lake County. He was active in the White House Conference defending civil rights in education.
Lillie Langtry
Emilie Charlotte Langtry, a British socialite, and stage actress was known as Lillie (or Lily) Langtry and nicknamed 'The Jersey Lily.' She had looks and personality and became the poster girl in London for Pears Soap at 30. At 35, she was in Lake County, bought land, and produced red wine.
Lake County FAQ
Interesting Facts About Lake County?
Can contaminants affect lake life? Curiously, in 1949, Lake County's drive to lure tourists was hindered by a plague of gnats, and doses of poison DDD were used to get rid of gnats. The poison killed grebe. This was stopped, and now two introduced fish species – the threadfin shad and the inland silverside – keep gnats away. Both feeds on zooplankton, and the fish have the gnats too!
Did you know that Lake County is an undiscovered wine region? Yet, it sells grapes from volcanic Lake terroir to neighboring Napa Valley and Sonoma County for their prized wines.
Is Lake County A Good Place To Live?  
The scenic surroundings, small-town living, and definitely affordable arable land are strong contenders to move to Lake County and specifically near the Winelands and Clear Lake.
Is It Expensive In Lake County?
Lake County, the Winelands, and around Clear Lake is for entrepreneurs. The growing wine industry has brought a demand for local foods, which, it is said, demand outplay supplies. And, 40 acres of land in Lake costs less than 1 acre in Sonoma!  
References: