Solano County in California is in the San Francisco Bay Area. It is the easternmost county in the North Bay subregion. With a population of about 453,491, Solano County is the 20th largest county in California. Historically, it is one of the original counties of California and was founded in 1850.
Solano County is one of California's hidden gems. It boasts gorgeous landscapes and a mild climate. Solano County offers the perfect mixture of rural and urban lifestyles. There are loads of outdoor activities to enjoy in the surrounding mountains, rivers, lakes, and fantastic Winelands.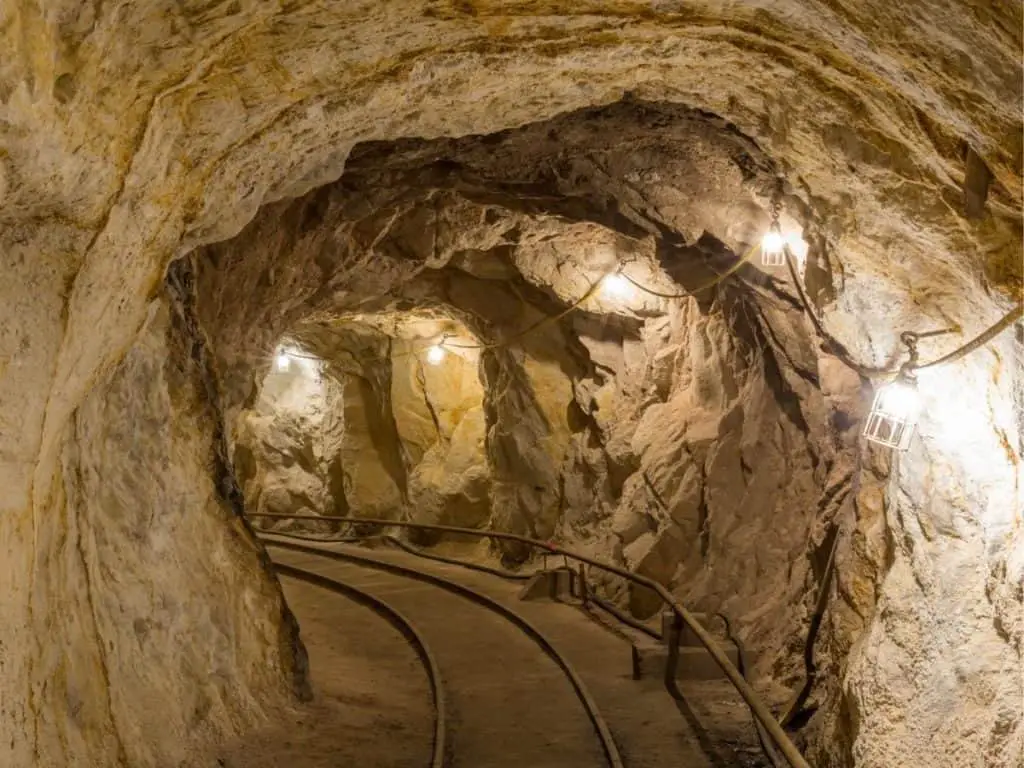 What Is Solano County in California Known For?
This region of Northern California is best known for its natural beauty. There is a range of stunning landscapes – marshes, grasslands, rolling hills, and rocky beaches. The cities in Solano County are ethnically and culturally diverse. The county has a rich history dating back to the 1800s.
Beautiful countryside
Cultural diversity
Interesting history
Solano County's Sprawling Countryside
There are vast stretches of countryside between Solano County's cities. The natural landscapes are not only beautiful but very productive. Solano County has a rich agricultural heritage. Visitors to the region love taking drives along the rural backroads and exploring the rolling hills, vineyards, and parks.
The region neighbors Napa Valley, which is world-renowned for its wineries. Solano County offers the same experiences – wine tasting, touring vineyards, sampling local produce – without the crowds. If you are a person who enjoys quieter, less touristy places, Solano County is a great destination.
The natural landscapes offer great opportunities for outdoor activities. There are loads of great places to go camping. Go hiking, cycling, horseriding, birdwatching at the stunning Lynch Canyon, or rock boulder-climbing at the Browns Valley Open Space Preserve.
Culturally Diverse Community
Multicultural diversity developed earlier in Solano County than in other regions of California. A quarter of the population is Hispanic, and the county's historical ties with Mexico are prominent. The cities of Solano County are home to vibrant and diverse communities.  
The naval base on Mare Island attracted military personnel from all over the world. They settled in the county with their families and descendants. This is another reason why Solano County is so multicultural.
Solano County has a large Filipino population – the largest of any county in the US. Many Filipino people settled in the region during the 1920s, after the Filipino Insurrection and the Spanish-American war.
Rich History
Many museums in Solano County showcase the region's fascinating history. Solano County is one of the original counties of California. It was formerly part of Mexico, but during the 1850s, it transitioned to be a part of the US State of California.
The county was established during the time of the California Gold Rush. It has an interesting history of mining. Those interested in military history will love visiting the naval and historical museums.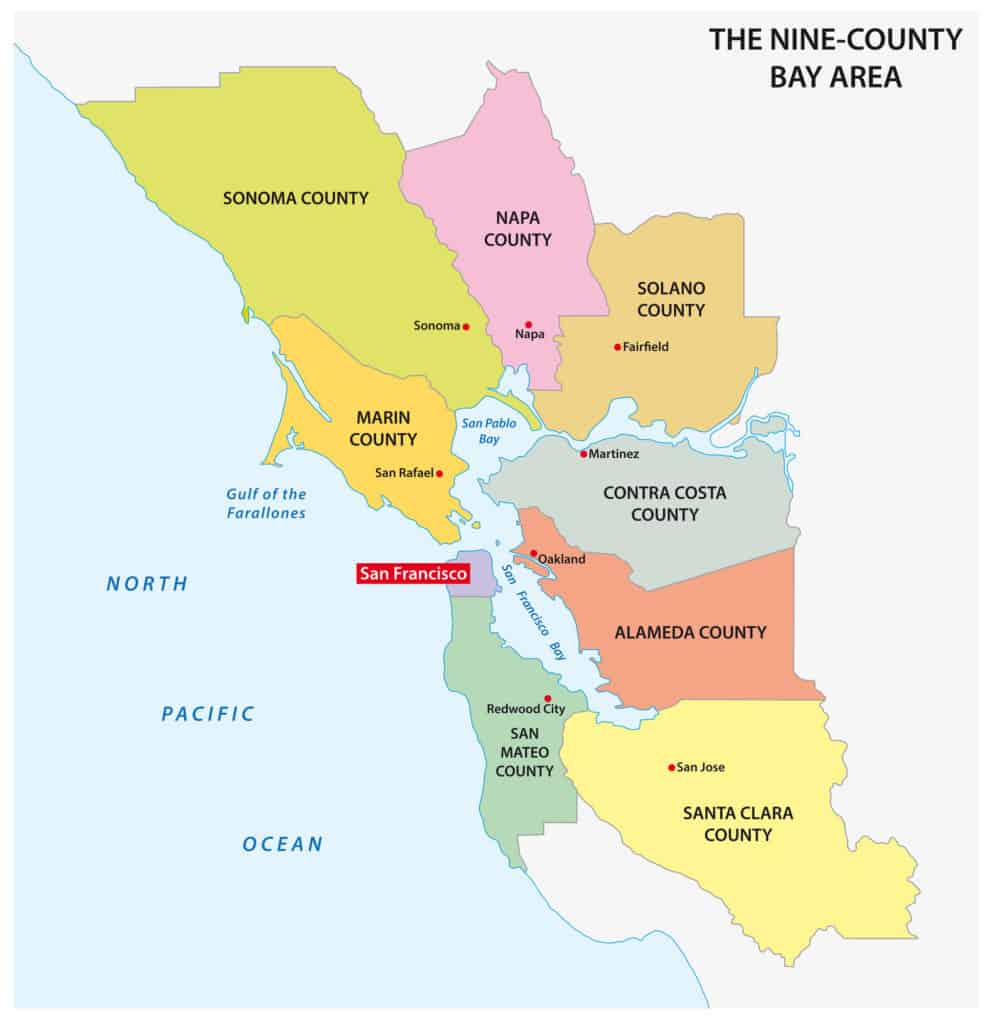 What's In Solano County?
Seven cities make up Solano County – Vallejo, Vacaville, Fairfield, Dixon, Benicia, Rio Vista, and Suisun City. Many urban attractions exist – museums, galleries, parks, and farmers' markets. There are many wildlife areas. The Suisun Marsh is the largest coastal wetland in California.
Vacaville
Vacaville is one of the most fun cities to visit in Solano County – there is a reason it is the most popular city in the county! There are great places to go shopping, and there are endless outdoor activities to enjoy.
Vallejo
Vallejo was founded as the state of California's first capital. This bustling metropolitan city is surrounded by waterways, so there is a long stretch of waterfront to go strolling (or running) along.
Mare Island, its naval base, and shipyards are an attraction for those interested in military history. There are many other museums and galleries.
Another major attraction in Vallejo is the Six Flags Discovery Kingdom. This theme park offers fun for people of all ages.
Benicia
Benicia is also a waterfront city but much smaller and cozier. It is picturesque and an utterly charming place to stroll around, especially the downtown area. There are loads of boutiques, galleries, art studios, cafes, bars, and restaurants.
There are approximately 500 artists living in Benicia, so there is a vibrant art community. It is home to a world-renowned glass-blowing studio.
Fairfield And Suisun City
To the north of Highway 12 lies the city of Fairfield, while directly adjacent, on the southern side of the highway, is Suisun City. This is the gateway to the Grizzly Island Wildlife Area and Suisun Marsh.
Suisun Marsh
Suisun Marsh is California's largest area of coastal wetland. This protected area encompasses over 80 000 acres of wetlands and grasslands, as well as 30 000 acres of meandering waterways.
The area is a hotspot for birders. There are 1.5 million migrating geese and ducks annually and almost 200 different bird species.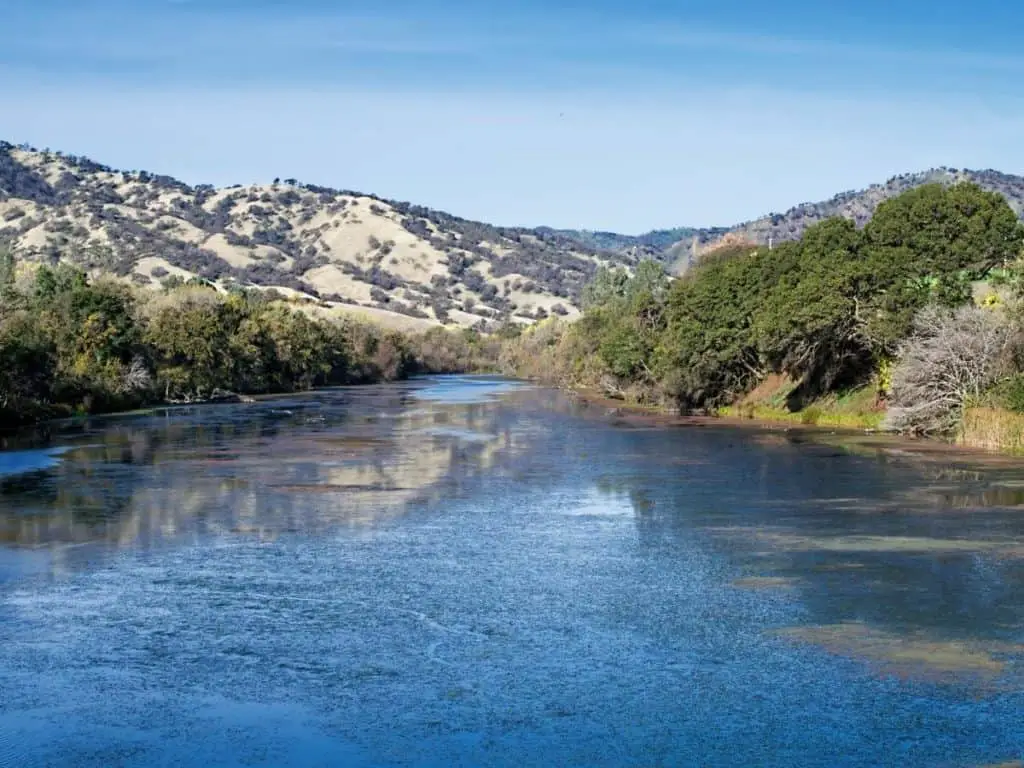 Things To Do In Solano County
You won't easily run out of fun things to do in Solano County! There are plenty of outdoor recreational activities on offer, or you could take a laid-back tour of the Suisun Valley Winelands. There are also lots of family-friendly activities that the kids will enjoy.
Go Wine Tasting
Enjoy The Local Produce
The Jelly Belly Candy Factory
Play The Scenic Golf Courses
Enjoy The Outdoors
Flyfishing On Lake Solano
Visit A Museum
Music Festivals
Go Wine Tasting
No matter which city in Solano County you visit, you will find excellent wineries nearby! Enjoy luxurious wine tasting experiences here.
One of the most famous wineries is the Wooden Valley Winery. It started in 1933 and is still run by the original founding family.
Enjoy The Local Produce
Solano County has approximately 560 operational farms. That's a lot of farm-fresh produce! You will see fields of wheat and sunflowers, almond orchards, and olive groves.
There are loads of farmer's markets and farm stands where you can access some of the region's fresh vegetables, fruits, and nuts. Visit the Il Fiorello Olive Oil Company and sample the many different hand-crafted olive oils.
The Jelly Belly Candy Factory
The kids will love visiting this candy factory in Fairfield. Go on a tour of the factory, and enjoy nibbling on the free samples of exotically-flavored jelly beans.
Play The Scenic Golf Courses
Golfers are spoiled for choice in Solano County. There are more than ten golf courses across the county.
One of the most scenic golf courses, with rolling hills and lake vistas, is the Rancho Solano in Fairfield. The nearby Paradise Valley golf course is also gorgeous.
You will find the Rio Vista golf course along the Sacramento River delta. This riverfront course has challenging greens, undulating green hills, and strategically placed water features.
Enjoy The Outdoors
Rush Ranch near Suisun City is next door to Suisun Marsh. Both these natural areas are fantastic places to go hiking, kayaking, or birding.
Lynch Canyon Open Space Park, between Fairfield and Vallejo, has 10 miles of trails for hikers, runners, mountain bikers, and horseback riders to enjoy.
Lake Solano Park is a popular spot for campers, canoers, kayakers, and hikers.
Flyfishing On Lake Solano
Lake Solano Park is one of the best places to go fly-fishing in the Sacramento Valley! There are lovely campsites and places to picnic so that you can bring the whole family.
Visit A Museum
Solano County's cities are home to an array of interesting museums. Mare Island Naval Shipyard was the first US naval base on the west coast. The Mare Island Museum and the Vallejo Naval and Historical Museum are great to visit, especially for those interested in military history.
Music Festivals
During the summer, there is a music festival in Vacaville. You can enjoy the Creekwalk Concert Series in Andrews Park every Friday evening.
Famous People From Solano County
Many famous sportsmen, actors, and singers hail from Solano County! Mr. Miyagi (Noriyuki "Pat" Morita) from The Karate Kid movies is from Fairfield. Rapper Sage, the Gemini, is from Fairfield. The rock band Papa Roach comes from Vacaville.
Noriyuki "Pat" Morita
Pat Morita, a Japanese-American comedian, and actor, grew up in Solano County and went to Armija High School in Fairfield. He enjoyed a prolific acting career and was nominated for the Academy Award for Best Supporting Actor in 1984 for his role as Mr. Miyagi in The Karate Kid.
Sage the Gemini
Dominic Wynn Woods, AKA Sage The Gemini, grew up in Fairfield. He got his first microphone from Gordon's Music and Sound shop in Fairfield when he was just 11! His 2013 single "Gas Pedal" made it onto the US Billboard Hot 100, launching his career.
Papa Roach
This American alternative rock band started in 1993 in Vacaville. Since then, they have enjoyed major global success and are considered one of the bands that defined the nu metal genre. They have released 11 albums to date.
Solano County FAQ
Interesting Facts About Solano County?
The county is named after Chief Solano, leader of the Suisun people, who are a Patwin tribe of the Wintun people. The Chief was a close ally of General Mariano Guadalupe Vallejo. He played a pivotal role in transitioning Alta California to a US State.
Is Solano County A Good Place To Live?
Solano County is a wonderful place to live because it offers the best of both worlds – cosmopolitan amenities as well as a more rural, pastoral lifestyle. Vacaville and Vallejo are small enough that people's average commute to work is only half an hour.
Is It Expensive In Solano County?
Living in or visiting Solano County is less expensive than more popular places in California, like Sacramento and Napa County. Rio Vista is the cheapest place to live or visit in Solano County.
Property prices are generally lower than in San Francisco. The median cost of rent is $1500, while the median home value is $370 000.
References: