Placer County is the Gold Country, filled with natural lakes and rivers used for gold mining during the 19th century. The suburbs of Placer County include Roseville, Rocklin, and Lincoln. Placer County is also home to a ghost town where its residents prefer to live on 100% solar power.
From its ski resorts in winter to its hiking destinations in summer, Placer County is a popular destination all year round. This County has also been identified as one of the healthiest counties in California. Placer County came to life in 1848 through the discovery of gold during the California gold rush.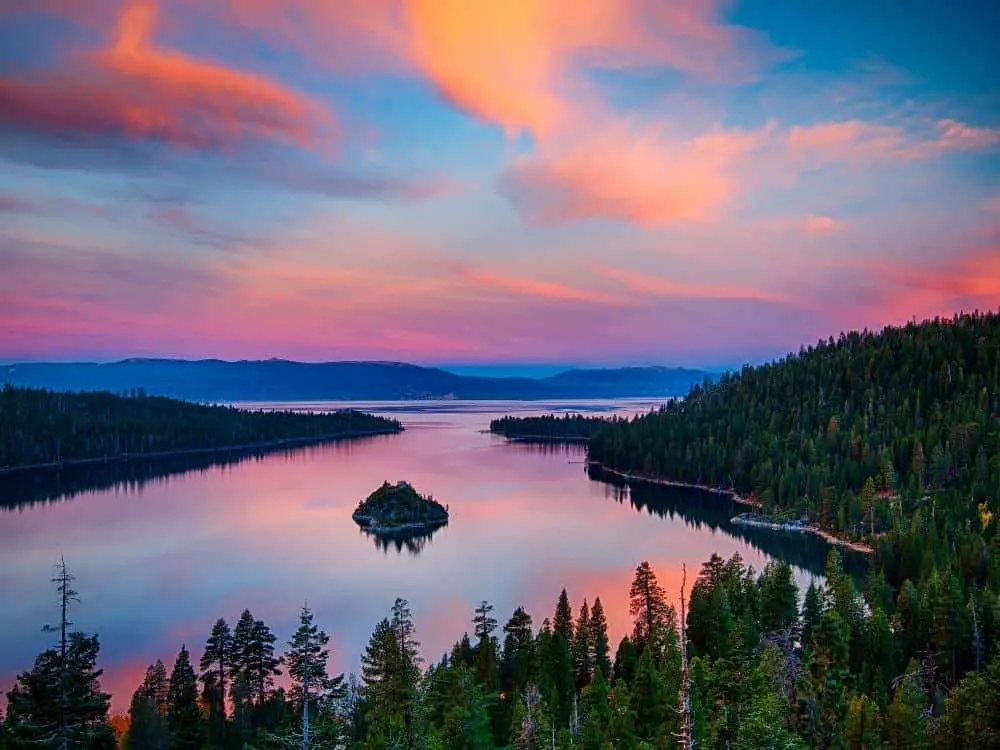 What is Placer County California Known For?
Placer County is known for its rich history and breathtaking natural beauty. Watercourses like the American River and Bunch Creek can be found in Placer County. A part of the Eldorado National Forrest is also located in Placer County.
Forests
Wonderful Weather
Rich History
Gold
With its forests, hiking trails, and beautiful scenery, Placer County is the perfect destination for adrenal junkies. It is also a popular destination all year round because of the landscapes, rivers, forests, and ski resorts that it has to offer.
Forests
The most popular forest in Placer County is the Tahoe national forest. Tahoe is situated in the north-central Sierra Nevada. One can find many small towns scattered throughout the forest.
Wonderful Weather
Placer County is home to highly diverse weather. The weather has an impact on the activities available in the area.
May, June, and September are the most popular months for activities like hiking and camping. These months see maximum temperatures of 85F.
In the peak winter months, like February, activities like skiing are more popular. Twelve inches of snow is often the norm during the peak winter months.  
Rich History
Notable for its scenic beauty, natural resources, and diverse geography, Placer County offers historic districts listed on the National Register of Historic Places. These districts include Old Town Auburn and the Griffith Quarry Grounds.
Gold
Placer County became famous due to its gold mining during the gold rush, although today, it is not that easy to find gold in Placer County. Back in the day, finding gold was not a problem. From 1880 until 1959, 2 014 000 ounces of gold were produced in Placer County.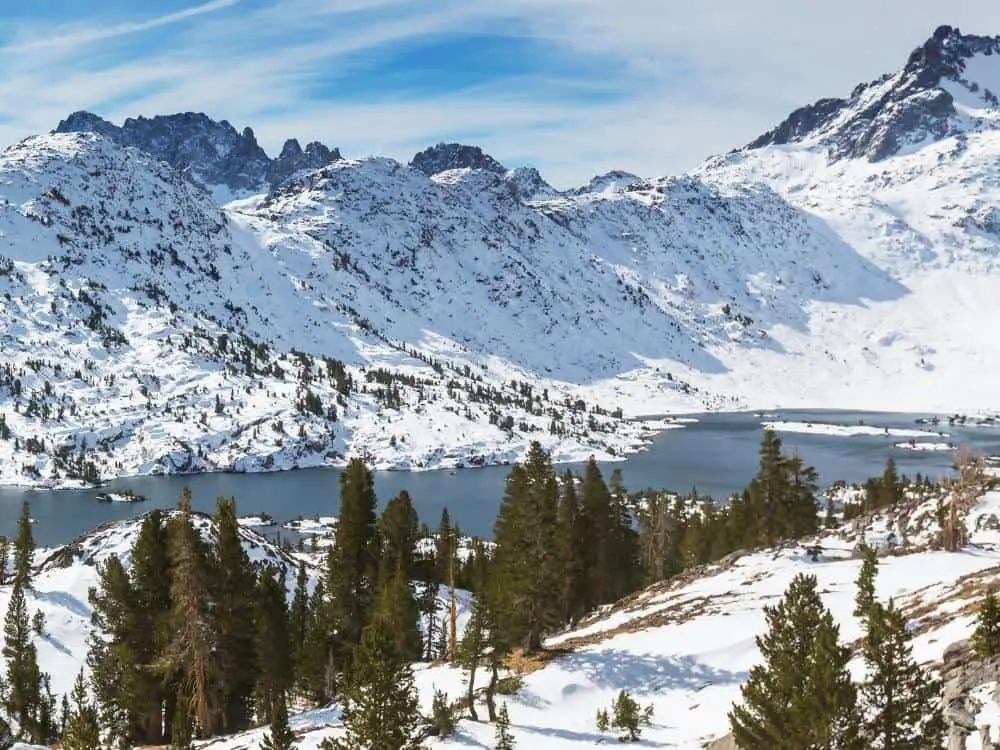 What Is In Placer County?
Placer County is famous for its natural beauty and history. The County is also known for its many forests, rivers, lakes, and historical sites. The popular region Sierra Nevada, as well as Sacramento Valley, are situated in Placer County. Placer County is also home to the ghost town Iowa Hill.
Apart from the natural beauty that can be found in this County, one can also visit a vast number of museums and take part in many outdoor activities.
Sacramento Valley
Sacramento Vally is famous for its agriculture, cattle ranches, almonds, walnuts, and rice. It's also home to the Sacramento River, this valley encompasses parts or all of up to ten Northern California Counties.
Sierra Nevada
A popular mountain range in the Western United States, 400 miles long in total. This river played an essential role in the history of the California Gold Rush. Sierra Nevada is also home to the largest Alpine Lake in North America: Lake Tahoe.
Lake Tahoe
Lake Tahoe is an Alpine Lake; these are lakes that are located at high altitudes, averaging 10 000 feet above sea level. Known for the clarity of its water, it's also home to winter sports, summer activities, and numerous resorts.
Iowa Hill 
Known as the ghost town of Placer County, Iowa Hill has a population of about 200 people who are entirely dependent on solar energy. Iowa Hill is home to the Sugar Pine Reservoir recreation area. The town was without landline telephone services until 2011.
Things To Do In Placer County
With diverse weather conditions, Placer County offers many winter and summer activities. There are also numerous popular activities that people can enjoy all year round. These include visiting museums or trying out the local cuisine at popular restaurants.
The top things to do in Placer County weather depending, of course, are:
Skiing
Hiking and River rafting
Mountain Biking
Foresthill
Roseville Telephone Museum
Lake Clementine
Placer County offers many fun-filled activities for young and old. Depending on the time of the year, any activity from skiing to hiking can be enjoyed. This CountyCounty offers humid summer months and cold, snowy winter months, so it is important to note that many activities can only take place during certain times of the year.
There are, however, activities that can take place all year round, like visiting museums, dining at a restaurant, and visiting historical sites.
Skiing
Placer County offers many ski destinations. The Winter Olympics was also hosted in this County. Ski Resorts in Placer County include:
Alpine Meadows ski resort. This resort offers views of Lake Tahoe and includes 100 trails and 12 lifts.
Homewood Mountain Resort. It's one of the oldest winter recreation developments at Lake Tahoe, offering 59 trails and eight lifts.
Hiking And River Rafting
If shaking around in a rubber duck is your kind of thing, then Placer County has the perfect destination. River rafting on Middle Fork from Auburn offers a 17-mile stretch. Hikers can enjoy destinations like the Codfish creek trail and the Hidden Falls Regional Park.
Mountain Biking
Mountain biking is a popular activity to enjoy in Placer County. The Auburn State Recreation Area offers 40 miles of easy-to-expert trails with jaw-dropping views of canyons and rivers. Another popular mountain biking destination is the Tahoe National Forest, offering various trails varying from easy to advanced with views of the Sierra Crest.
Foresthill
Foresthill is known for the role it played during the gold rush; this ancient river has a gold-bearing gravel bed. It's Located between the North and Middle Forks of the American River and is a popular destination for hikes and camping while enjoying the Mediterranean summer climate.
Roseville Telephone Museum
The Roseville telephone museum is the perfect destination to learn more about the history of telephones. Four thousand five hundred square feet of antique telephones, who can ask for more?
Lake Clementine
The perfect location for picnics, hiking, fishing, and boat rides. The Lake is open all year round but have strict rules in term of boat launching in the upper and lower parts of the lakes. The water is known to be clear and slow – the perfect place for some peace and tranquility.
Famous People From Placer County
Placer County is the birthplace of many actors, sports personalities, and historical figures. The most popular birthplace is Sacramento.
Many famous people born in Placer County are historical figures, actors, or sports personalities from the late 1800s and early 1900s.
Actors Born In Placer County
Brie Larson
Jessica Chastain
Sam Elliott
Josie Totah
Fred Clark
Colin Hanks
Other Famous People Born In Placer County
Alexander Rossi
Matilda Allison
Glen Edwards
Steve Shafer
Leo Long
Placer County FAQ
Interesting Fact About Placer County?
Placer County is home to a ghost town named Iowa. The population of this town lives 100% off the grid and didn't have any telephone lines from 1958 until 2011. In 1920, a fire destroyed the entire town. Before the town was destroyed, its gold production, in 1867, amounted to approximately one hundred thousand dollars per week.
Placer County was founded in April 1851. The name was constructed from Plaza de Oro (the place of gold). In Spanish, this is translated as "a place near a river where gold is found."
Although gold mining was the main industry during the 1880s, new residents soon started optimizing the fertile foothill soil. This led to agricultural activities kicking off in Placer County. Today, Placer County is not a gold destination but rather a farming destination.
 Is Placer County A Good Place To Live?
Placer County is a fantastic place to live, being among the best-educated, with almost 50% of residents having achieved a college degree. Olympus Pointe is voted the best town to live in Placer County.
With its breathtaking views and natural sceneries, Placer County offers beautiful neighborhoods to play, laugh, and have fun in.
Placer County has a B grade for safety, meaning the crime rate is lower in Placer County compared to the average crime rate in the US. An interesting fact when it comes to the safety of Placer County is that 69% of counties in the US in more dangerous than Placer County.
Is It Expensive In Placer County?  
Placer County is slightly more expensive to live in compared to the US average. The overall cost of living is 9% higher than the US average, and the cost of groceries 8% higher. Housing and transportation, however, are less expensive than the US average.
References: