Sierra County, located along with the Sierra Nevada Mountain range in California, is beautiful and scenic. The beautiful free-flowing rivers, forests, and meadows around the majestic mountains make a picturesque location.
Sierra County has three national forests, and a large state wildlife area established during the California Gold Rush. This county is becoming increasingly popular with tourists as it provides year-round recreation. The magnificent scenery makes Sierra County a jewel in this region of California.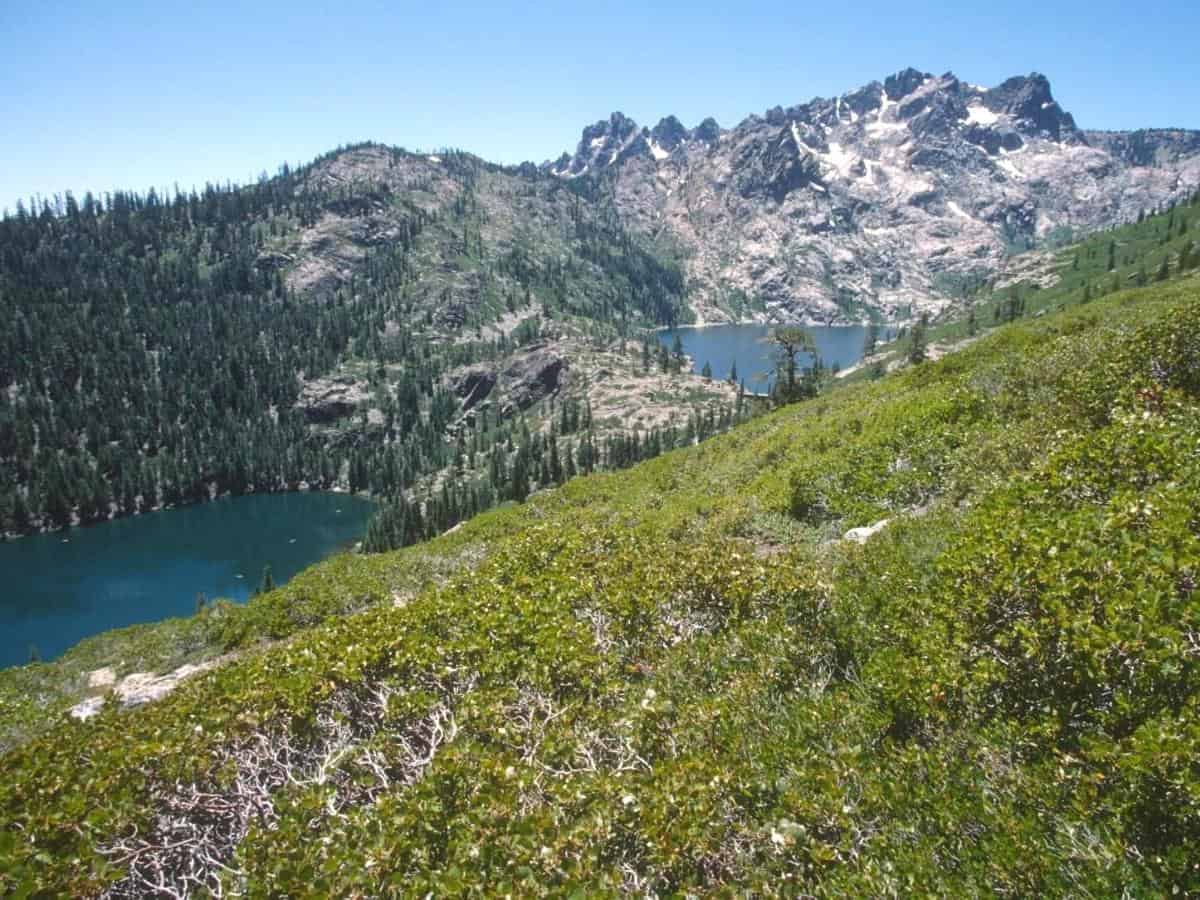 What Is Sierra County California Known For?
Sierra County is mainly known for the gold findings in this region that sparked the Gold Rush in California between 1848 and 1860. Some 16,000 miners settled in Sierra County during this rush, but some mining boom towns faded away once the gold fever died down.
Interesting Facts About Sierra County?
Below are some facts that you will find of interest about Sierra County:
A 106-pound Monumental Gold Nugget was discovered in 1869 in Sierra City.
Before the Gold Rush, the only people living in the area were the Maidu and Washoe people.
The area had a booming town during the California Gold Rush from 1840 to 1860. After the gold fever died, most of these towns became mere ghosts of history.
Today Sierra County is the 2nd smallest populated county in California with 2,920 people (2022 census).
There is only one traffic signal in Sierra County, a flashing red light on highways 49 and 89. It was removed in 2007 after an automobile accident but replaced in 2008.
Public transportation is limited to vans run by senior citizen agencies.
Sierra County is also best known for:
The largest quartz mine
The large sub-alpine valley
The history of Washoe and Maidu Indian people
The Largest Quartz Mine
The Sierra Buttes Gold Mine, located near Sierra City, was the largest quartz mine established in 1850. The Gold Bluff Mine near Downieville was founded in 1854. Together these mines had 255 miles of mining ditches in the county and, by 1880, crushed 70,000 tons of quartz.
The Large Sub-Alpine Valley
Sierra County has an elevation of approximately 5,000 ft. She is one of the largest sub-alpine valleys in the U.S. It is famous for its ranching history and amazing wetlands, a stopover for thousands of migratory birds.
The History Of Washoe and Maidu Indian People
This area has a rich history of the Washoe and Maidu Indians, the first known residents of the Sierra Nevada. They made their homes in the foothills in winter, where the snow was less profound. But they moved higher up into the Sierra in the spring to gather roots and berries. They hunted and fished in the pristine rivers and streams during the summer.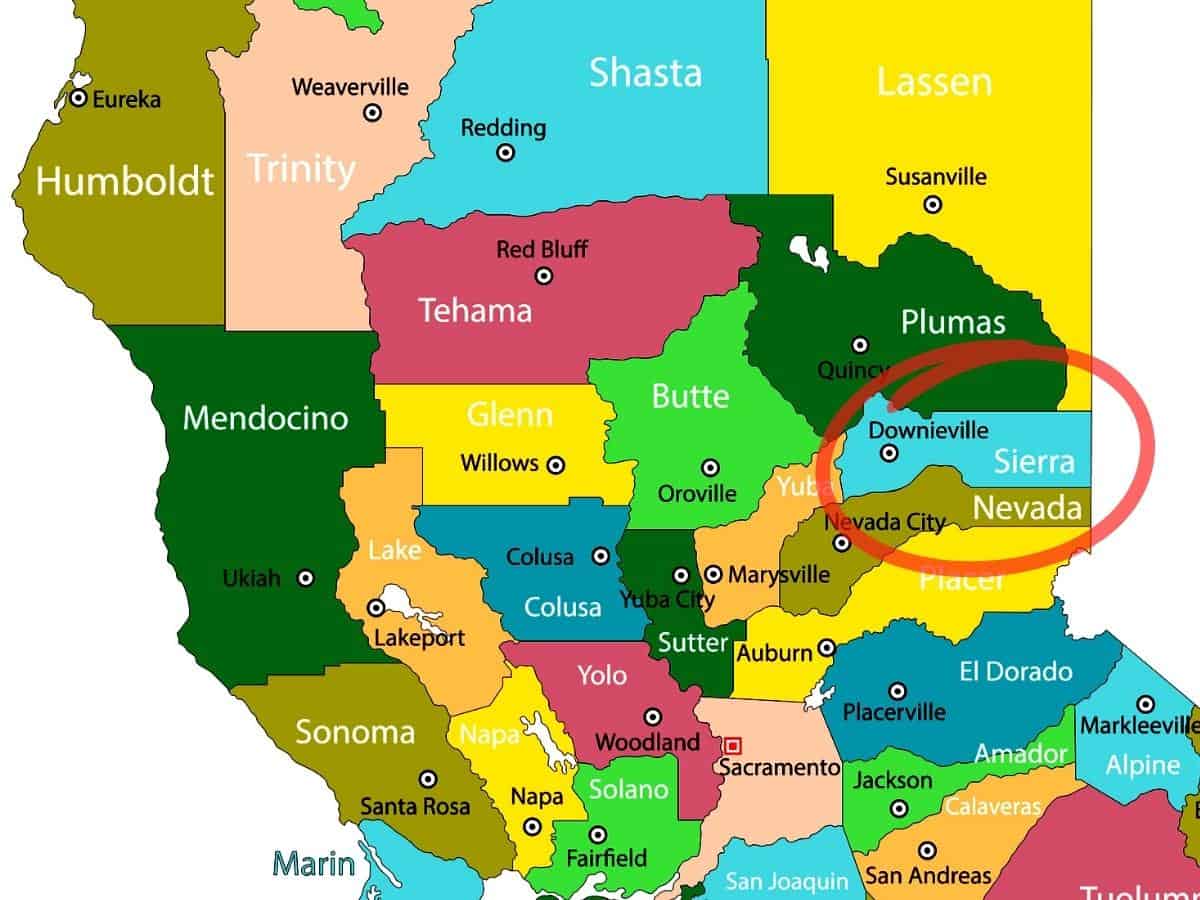 What's In Sierra County?
Sierra County is a place that has almost stood still in time, with the area much the same as its gold rush days 150 years ago. The area can be divided into five distinct regions, each adding its unique and sublimely beautiful quality to the region's beauty.
The Pliocene Ridge
Only two towns, Alleghany and Forest City are still operational in this area. The famous Sixteen to One Gold Mine, which is still working, is situated in Alleghany. You can visit the Underground Gold Miners Museum and tour the old buildings dating back to the 1800s.
The River Canyon
This area's canyon walls and forested hillside provide a dramatic backdrop to the North Yuba River's many seasonal waterfalls. Here you will have easy access to camping, swimming, and fishing.  
The towns of Downieville, Goodyears Bar, and Indian Valley are located in the area. Visiting the Downieville Museum and the historic Yuba Theatre is highly recommended.
The Sierra Buttes
The rugged peaks of the Sierra Buttes are a fantastic site and are always adorned with a tapestry of snow. Beautiful autumn colors and summer flowers make a spectacular sight, and the river is perfect for swimming. There are two towns in this area, Loganville and Sierra City.  
There is a lovely campground near Loganville. You can visit the Kentucky Mine, Stamp Mill, and museum to see more about the mining era and American Indian Culture.
The Lake Basin Recreation Centre
The landscape is filled with numerous glacially formed lakes in this region, which offer recreation in its most pristine and uniquely beautiful form. It becomes a wonderland of snow in winter and is the skier's and snowmobiler's paradise. You can enjoy camping and walking trails in the nearby Yuba Pass to Sierra Valley.
For the non-hikers, the Sand Pond Interpretive Trail has wooden boardwalks which meander through a fern-lined path across a wetland. This trail is wheelchair accessible. Visit the Lakes Basin Petroglyphs left by the Maidu Indians, who lived in the area for at least 2,000 years. Or you can bring your kayak and enjoy the lake's beauty.
The Sierra Valley
Nestled in the beautiful sub-alpine valley are the towns of Calpine, Sattley, Sieraville, and Loyalton. The scenery has conifer and aspen forests and a large valley covered with crops, pastures, and wildflowers. Cattle share their fields with deer and other wildlife along the meadows laced with meandering streams.  
Visit the natural springs waters at the Sierra Hot Springs Resort and Retreat. For centuries Native Americans have regarded this area as a sacred healing place. Don't miss seeing the Alpine Lookout Tower, an enclosed windmill-style lookout.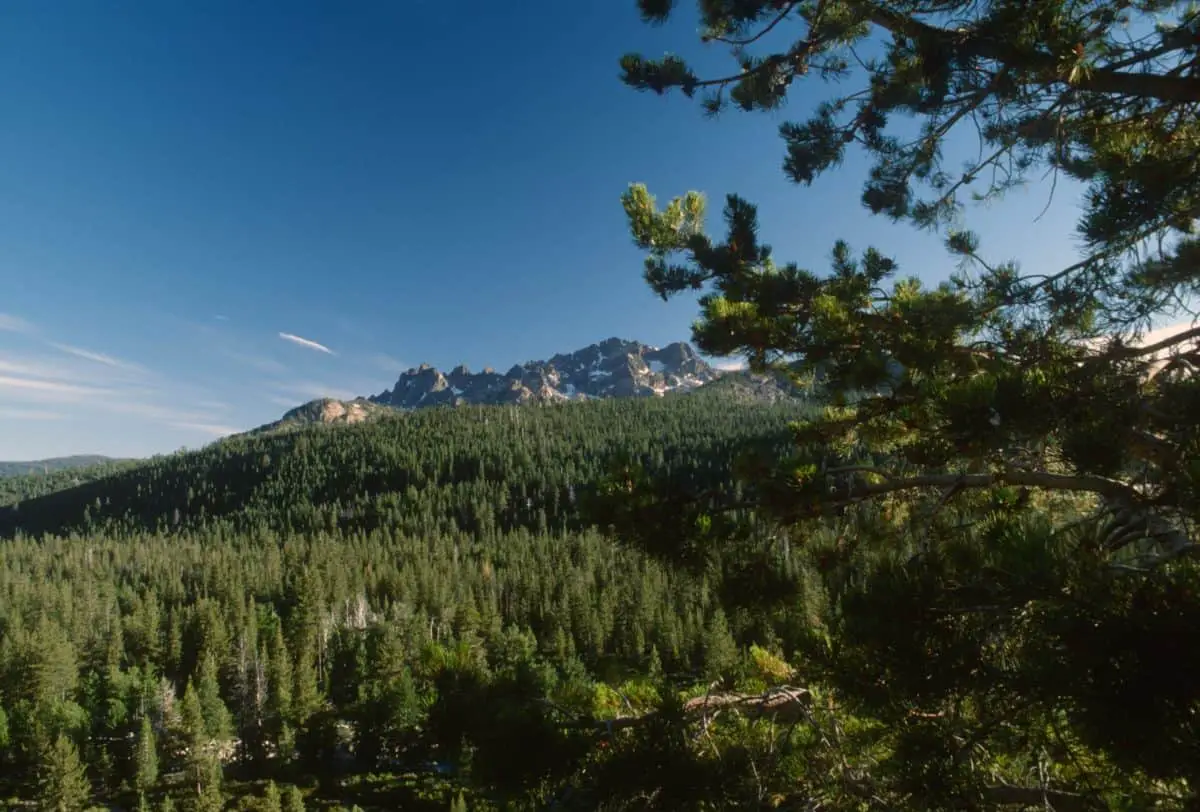 Things To Do In Sierra County
These areas still have operational towns and provide visitors with recreation facilities. Many local activities include county markets, bazaars, festivals, and music in outdoor amphitheaters. If you are in the area, visitors are most welcome. Consult the Sierra County website for more information on year-round events.
Here are some of the most popular recreational activities and facilities:
Downieville downhill and cross-country mountain bike trails
Camping in the National Forest
Bird Watching
Fishing
Hiking and backpacking
Water Sports
Snow Sports
Off Road FWD Adventures
Gold Mining
Downieville Mountain Bike Trails
This area is a mountain bike mecca with its world-famous 15 miles, 4000′ descent Downieville Downhill for the experienced mountain biker. Endless singletrack trails run through heavily forested ridgelines and canyons, passing through clear mountains, streams, and rivers.
The Downieville Classic is a three-day mountain bike race and festival which takes place every year in August.  
Camping In The National Forest
Leave the noise of the city and camp in the magnificent beauty of Sienna County's national forest and discover the fantastic starlight skies at night. Many campgrounds are near rivers and streams, at a lake's edge, tucked away in the forest, or between the flowering meadows.
Bird Watching
Sierra County is a birdwatcher's paradise, and every area has common and rare species of birds. Swallows, Kingfishers, ospreys, bald eagles, spotted owls, woodpeckers, ducks, and waterfowl are a few types of birdlife. You can participate in the annual Great Backyard Bird Count held in mid-February, a worldwide event.
Fishing
You can fish for rainbow and brook trout in abundant lakes and streams. Some areas are open for fishing year-round so hire a boat or fish from the bank.  
Hiking And Backpacking
Many hiking trails can be found all over the county, from the easy to the extreme. You will hike through many different terrains, mountain passes, and rushing rivers with many water holes for swimming.
Be sure to take a map, enjoy the panoramic views, and look for places to stay for the night. There are stores to stock up on supplies along the journey.  
Water Sports
The Yuba River provides class 4 and 5 white water rapids for rafting during the spring melt. Depending on the water level, you can do some Kayaking throughout the summer.
Snow Sports
Winter trails for skiers, snowmobilers, and snowshoers are all over Sierra County. Take a winter getaway and wind through beautiful alpine lakes, valleys, and hills.
Off Road FWD Adventures
Much of Sierra County is not developed, so many legal trails have been established for FWD vehicles. Pack a picnic basket, follow a map of all the routes and enjoy the magnificent scenic views that can only be found off the beaten track.
Gold Mining
You are reminded of the rich gold history in this county. You can discover your gold adventure by visiting the historical sights, finding gold on the river, or staking your gold claim. There are many methods and places to do gold prospecting in the designated areas.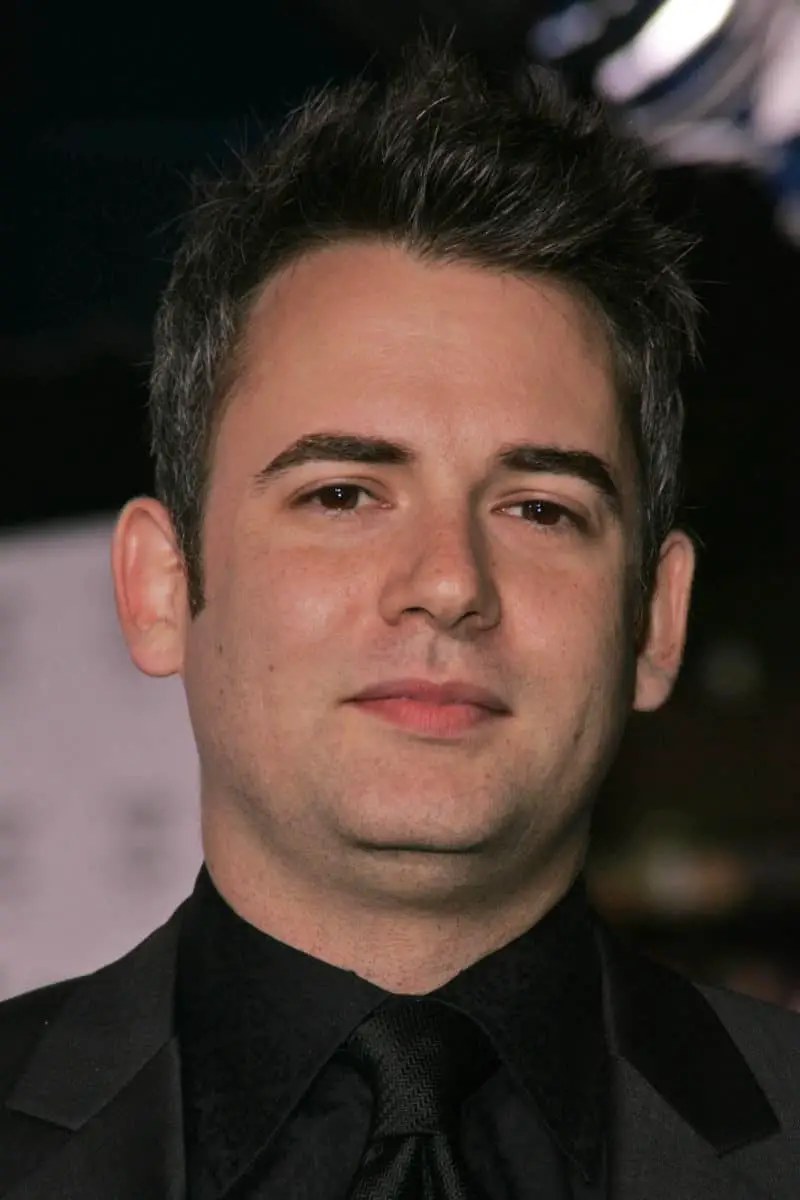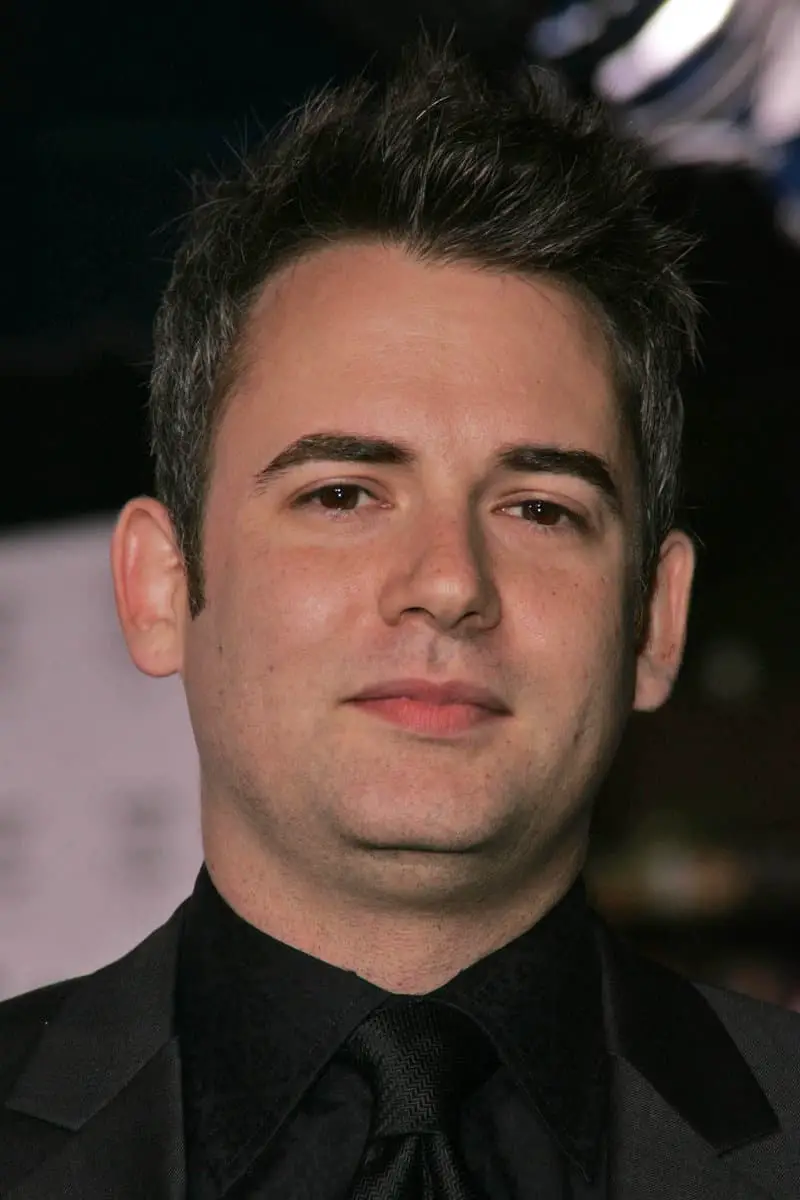 Famous People From Sierra County
There are a few famous people born and still living in Sierra County. They range from retired football players and athletes to professors, a film director, and a politician.
Famous Sports People
Rich Brooks (retired football coach)
George Phillbrook (American football player and coach, track and field athlete)
Famous Writers
Zach Helm (American film director, producer, and screenwriter)
Hans Ostrom (American professor, writer, editor, and scholar)
A Famous Politician
James A. Johnson (California Politician)
Other Famous People
Edwin Alexander Forbes (1860-1915 aka Father of the California Cadet Corps)
Burnette Haskel (Anarchist and Labor causes)
Sierra County FAQ
Is Sierra County A Good Place To Live?
Sierra County has a population of 2,920, and 55 is the average age. Most people work in construction, Health Care, Social Assistance, and Public Administration. Many people own their own homes, many of whom have retired. Crime in the county is low, the significant incidents being theft.
The county has 6 schools, 1 of which is for special education. There are a few clinics and hospitals within driving distance. The county sheriff, volunteer fire department, ambulance, and ham radio operators are on hand for emergencies. Many city parks and playgrounds keep the children entertained.
Is It Expensive In Sierra County?
Sierra County is not less or more expensive than other parts of the U.S, but the towns and the communities are small. Local shops, grocery stores, and small businesses supply the villages with necessities.
No significant supermarkets and trendy clothing stores exist, so the citizens support the local businesses.
The farming community has farmers' markets that sell fresh produce to the locals. Most of these errands are not close to homes and will require transport by car. There is no booming real estate as very few homes are for sale. Some of these houses are holiday homes.
References: