Napa County is a jewel amongst California's 48 counties – a county marked by a history of pioneers, prospectors, and entrepreneurs. Napa County stands out through its world-famous Napa Valley wine lands – a premium viticulture destination with 30miles of scenic vineyards, over 140 wineries, and five colorful vineyard towns!
Napa County's early history is also California's beginnings. The Bear Flag revolt near the town of Napa led to the State joining the United States of America in 1850. Napa County, formed in 1849, is one of the State's first counties. The Napa Valley wineries put the County on the global tourism map.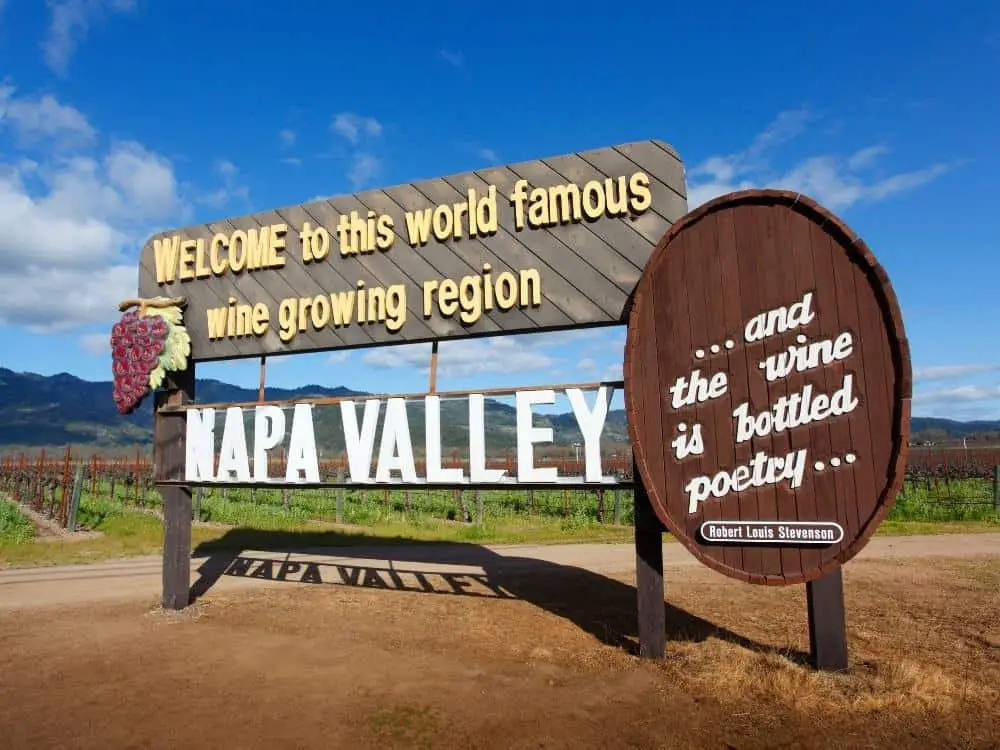 What Is Napa County California Known For?
Napa County produces some of the world's finest wines in the Napa Valley – a top leisure and viticulture destination. The historic town of Napa is the start of a Napa Valley Winelands route, and Napa County's exclusive restaurants, accommodation, and artisanal and art markets are in five vineyard towns – Napa, Yountville, Rutherford, St. Helena, and Calistoga.
Napa County's story is that of cattle, grain, and fruit farming and, in the 1850s, silver and quicksilver mining. Today, ecotourism drives the County's economy through Napa Valley's fertile Mediterranean climate. Napa Valley's historic towns are a drawcard.
Napa
Yountville
Rutherford
St. Helena
Calistoga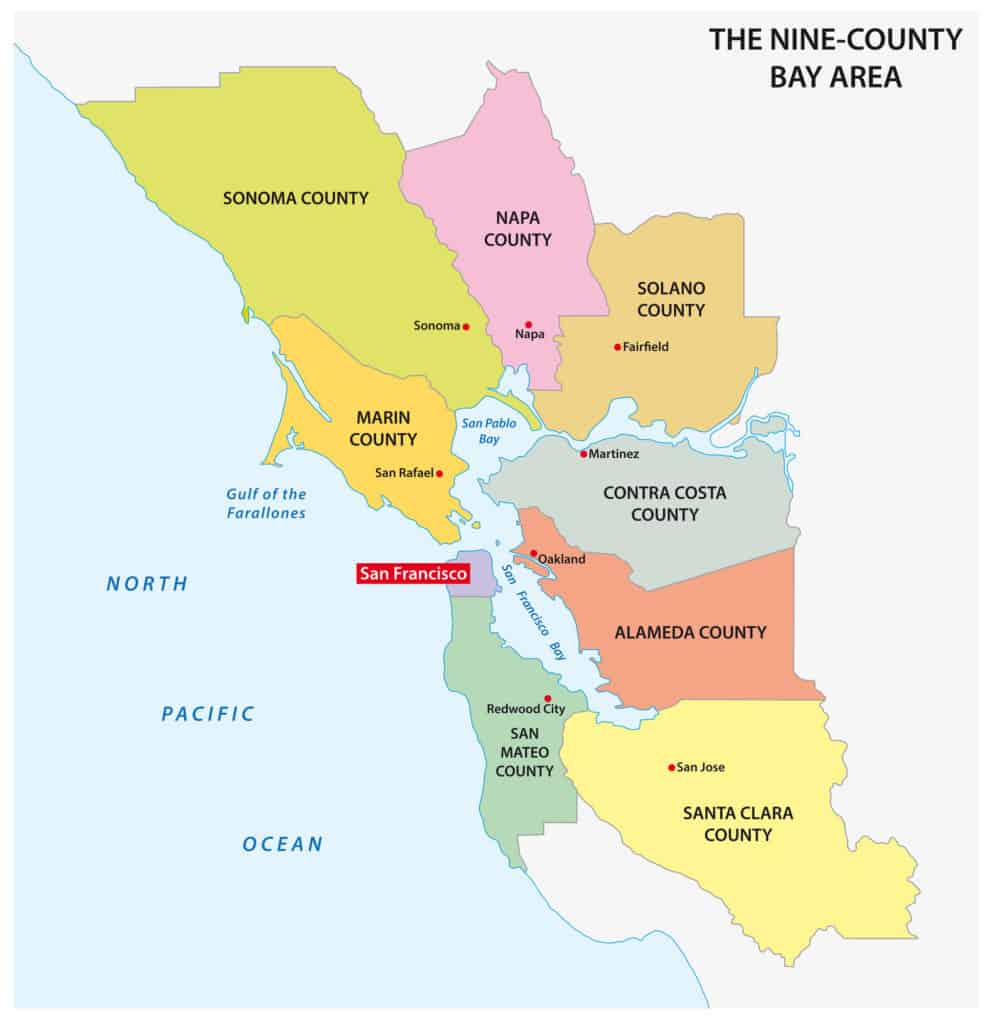 Napa
On the Napa River's bank, the City of Napa was laid out in 1848 – a year before California became part of the United States. With the gold rush, Napa County had an influx of prospectors. The town of Napa (as it was known) was inundated with the infamous 49ers – thousands of miners heading off to the goldfields.
Before mining, the City of Napa was a leather tannery center. Today it is the vineyards and hospitality industry that dominate. The City of Napa's main street is lined with restaurants. Entrepreneurs from across the world also come here to bring their skills, talents, and industries.
Yountville
The scenic location of Yountville is accessible on foot, by bike, or even on horseback. You can also hop onto the famous vintage Vine Valley train that runs past the many wine farms en route from Napa to Calistoga. You can also disembark at restaurants and wineries along the way.
Yountville's history starts with the arrival of Anglo-Saxon settler George C. Yount in 1836. He built a log house, sawmill, and grain mill. He was the first person to plant a vineyard – he is credited with starting off County Napa's Napa Valley wine growing. Yountville was named after him after his death.
Today Yountville is known for its vineyards and wines and two Michelin-starred restaurants, The French Laundry and Bouchon.
Rutherford
Yount's passion for starting a vineyard in the Napa Valley came when his granddaughter Elizabeth Yount married Thomas Rutherford in 1864. The couple was given land as a wedding dowry on which Thomas planted vineyards and started to produce wines in today's Rutherford.
The wineries in Rutherford have grown exponentially. The most recent fame here is Chateau Inglenook's opening, which was restored by the Coppola family over the past decades since it was bought in the mid-seventies.
St Helena
Between Rutherford and vineyard town St. Helena is Oakville, a legendary vineyard estate started in 1868 and grows grapes for esteemed winemakers in the area. St Helena is credited for the vineyards used for the first commercial wines. The St Helena region also suffered a series of viticulture setbacks with vine disease phylloxera in the early days.
The Prohibition laws stopped the marketing of wines, and the Great Depression dampened sales. But, in 1976, at a blind tasting at the Paris Wine Tasting, the Napa Valley wines were put on the world map with the finest ones from St. Helena! This is also where the Culinary Institute of America has a campus.
Calistoga
Calistoga lies at the proverbial end of the Napa Valley Wine route and is one of the oldest settlements. Calistoga is a well-known wine-growing area with the magnificent Chateau Montelena winery to the north. Montelena was founded in 1882, and the castle's landscaped gardens are a delight to visitors. Besides wines and tasting, Calistoga is also known for the hot sulfur springs there.
In the mid-1880s, entrepreneur Samuel Brannan bought the land and founded Calistoga as a resort town. He took advantage of the mineral hot springs when he built the Napa Valley Railroad Company in 1864 and brought tourists there. Today Calistoga is as much a spot on the viticulture map as the geothermal springs.
What's In Napa County?
Though the Napa Valley wine region steals the limelight, Napa County offers more. Napa County has outdoor adventures. A prominent spot is Lake Berryessa. The Lake also has an engineering feat, the bell-mouthed Glory Hole spillway. Napa County is home to various flora and fauna and the Bothe-Napa Valley State Park, amongst others.
Lake Berryessa
Lake Berryessa is the largest Lake in Napa County and lies in the Vaca Mountains. The Lake was formed when the Monticello Dam was built on Putah Creek in the 1950s. Since the 60s, the Lake has been used as a water reservoir and for hydroelectricity supplied to San Francisco's northern bay area.
Named after a group of European settlers with the surname Berrelleza, the valley (in 1843) and now the Lake became known as Berryessa. At its fullest, the Lake covers over 20,000 acres. Curiously, the town of Monticello, an early settlement in Napa County, was flooded when Lake Berryessa was built.
Glory Hole
For many, this engineering feat, a spillway in the Lake Berryessa, looks like an optical illusion when the Lake is full. It is a spillway to control the water levels of the Monticello Dam. The excess water flows out due to a whirlpool drain dubbed 'Glory Hole.'
Kayaking And Water Sports
Kayaking is a popular recreational sport on Lake Berryessa. Many locals and visitors kayak and paddleboard here. You can also hire a pontoon boat or party boat for a different experience. The Pontoon or patio boat (party barge) is a great way to spend time with friends on Lake Berryessa.
Bothe Napa Valley State Park
The Bothe Napa Valley Park is famous for hiking and is ideal for cycling and horse riding. There are camping and picnic places for day-trippers. The hikes are amongst the redwoods. There are many stops next to creeks and even spots to swim in spring water!
Mount Saint Helena
Mount St Helena is north of Calistoga in the Mayacamas Mountains. Mount St Helena is the second tallest peak in San Francisco Bay Area. The summit of Mt St Helena is 4,344 feet, and the rise is in the Robert Louis Stevenson State Park.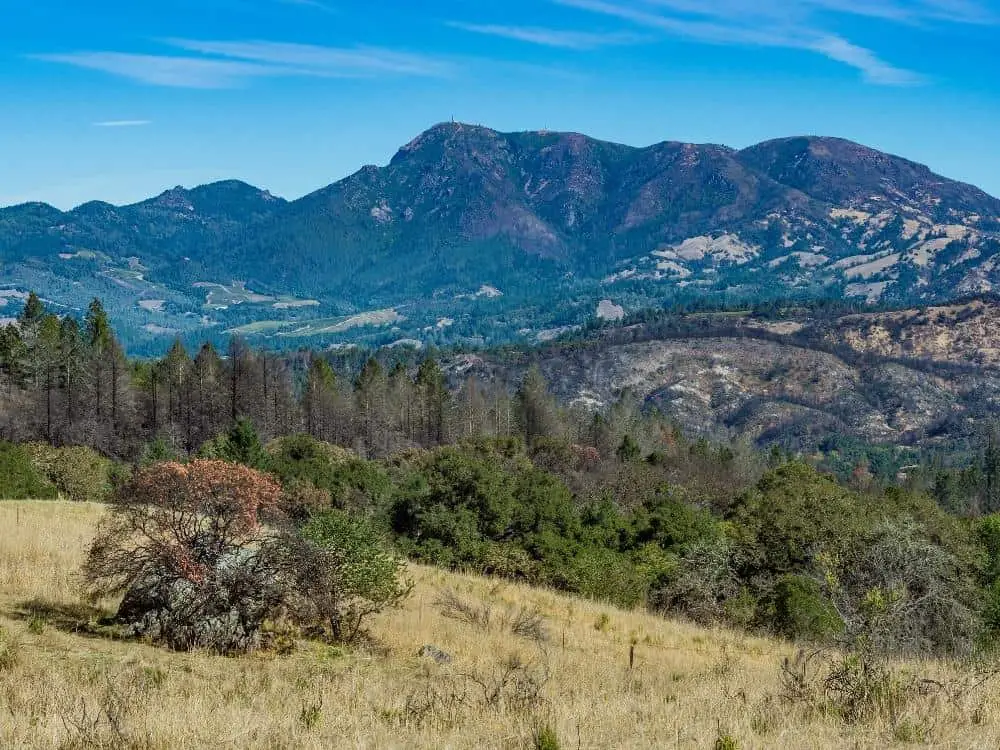 Things To Do In Napa County
From playing golf to hot air ballooning and trailing in wetlands, Napa County offers a range of exciting and alternative experiences to wine tasting. You can visit historical sites, art markets, and food markets or go on food tours.
● Golf Courses
● Hot Air Ballooning in Napa Valley
● Napa Art Walk
● Oxbow Public Market
● Napa Food Tours
Golf Courses
Golfers can rediscover a historic gem at the Silverado Resort and Spa at Silverado. There are other esteemed golf courses too. Some are available to members or resort guests only though.
Hot Air Ballooning
Sunrise vistas and hot air ballooning are exciting adventures you can go on. From Calistoga to Yountville, several balloon companies offer experiences of flying or floating above picturesque Winelands and towns in the Napa Valley, especially floating over the iconic and historic Yountville landscape.
Napa Art Walk
Being on foot in Napa is exhilarating. Not only to view historical places like the Opera House but to view sculptures on street corners that have been placed in this historic town. From 2021 – to 2023, various artworks by artists and sculptures have been put up along landmark streets. The art walk is in the touristic part of Napa. The current theme of the seventh Napa Art Walk Exhibition is 'Play!'.
Oxbow Public Market
Oxbow Public Market in the Oxbow District of Napa is a local gathering place for food and wine enthusiasts. Food vendors and artisan cafes trade in local goods that fit Oxbow Public Market's ethos to promote sustainable agriculture and local harvests. The market also has an outdoor deck that overlooks the Napa River.
Napa Food Tours
One of the highlights of touring Napa Valley is the fine dining experience in Yountville. This is a guided dinner tour to show off the town's rich culinary scene. This is a fun way of tasting the culinary offerings of different restaurants in one evening! There are four stops at restaurants that serve a course each.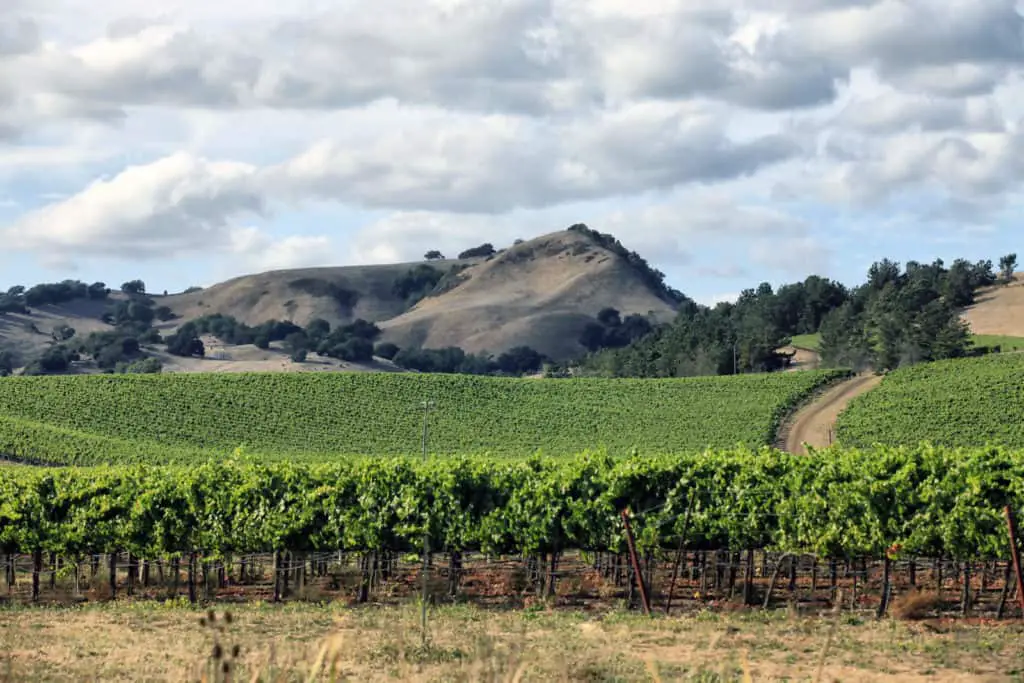 Famous People From Napa County
Prominent names associated with working, living, or visiting the famous Napa Valley wine region are chefs Thomas Keller and Michael Chiarello, film director Francis Ford Coppola and actor Robin Williams, artist Margaret Keane, and winemakers Robert Mondavi, Gustave Niebaum, Warren Winiarski (a grape grower too).
Francis Ford Coppola
Hollywood director, Francis Ford Coppola of the acclaimed Godfather 1 & 2, is personally associated with Napa County's Napa Valley Winelands. In the mid-seventies, he bought the beautiful Inglenook estate in Rutherford from winemaker Gustave Niebaum. He restored the stately home over the past decades.
Thomas Aloysius Keller
Thomas Aloysius Keller is an American chef, restaurateur, and cookbook writer. Keller holds Michelin stars for Yountville restaurants, The French Laundry, and Bouchon.
Robert Gerald Mondavi
American winemaker Robert Gerald Mondavi has made some of Napa Valley's finest wines. His technical skills and mastery have placed Napa County's Napa Valley wines at the top. His marketing strategies have brought the world's attention to the Napa region's New World Wines – wines produced from an area outside traditional Europe.
The Robert Mondavi Institute (RMI) for Wine and Food Science at the University of California was set up in his honor in 2008.
Napa County FAQ
Interesting Facts About Napa County?
The naming 'Napa,' which means 'land of plenty,' was taken on by Napa County after the town Napa was named in 1848. Robert Louis Stevenson's book The Silverado Squatters is a snapshot of early pioneers' lives in the 19th century near Mount St Helena.
Curiously, the long-running reality show 'Keeping up with the Kardashians' was filmed at Napa winery Del Dotto Vineyards and caused a rush to the Napa Valley wine region. So too, champion golfer Phil Mickelson tagging a Napa wine influenced a flurry of sales!
Is Napa County A Good Place To Live?
With its various offering in the tourism and hospitality sectors, Napa County also gives a range of opportunities to entrepreneurs and business owners. There are art opportunities and joining artisanal markets too.
Is It Expensive In Napa County?
Along its famous Napa Valley wine route, Napa County attracts the world's rich and powerful and is a playground for the famous!
References: