Siskiyou County, California, is the 5th largest county in California. Located just 5 hours away from San Francisco, Siskiyou County is for anyone who loves nature and the outdoors. This county has endless mountain ranges, evergreen forests, and historical buildings dating back to the 1850s. The most popular attraction in Siskiyou in Mount Shasta, a potentially active volcano.
Siskiyou County is a haven for outdoor enthusiasts, offering exhilarating outdoor activities throughout every season. Experience snow-capped mountains, lush forests, meadows, and endless lakes. Siskiyou County is also shrouded in folklore and has a rich history dating back to the Gold Rush Era.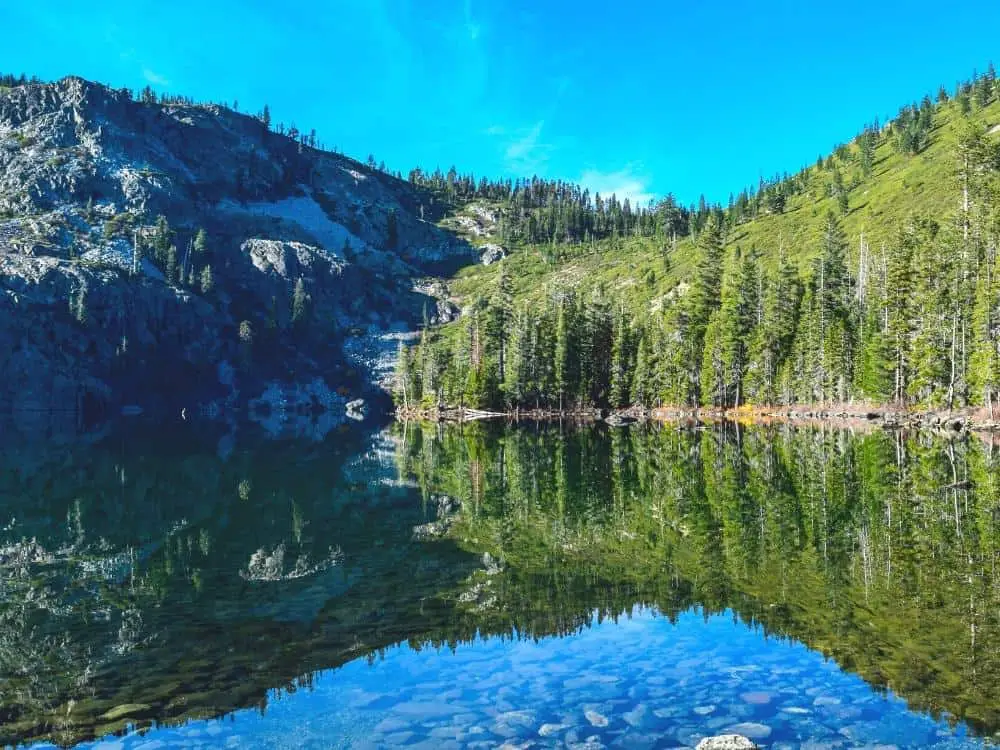 What Is Siskiyou County, California Known For?
Most of Siskiyou County is forested. This county is known for its natural beauty and outdoor adventures. One of the most popular reasons for visiting Siskiyou County is to explore Mount Shasta. Besides Mount Shasta, Siskiyou is also known for the following:
Natural wonders
The Mount Shasta volcano
Outdoor adventures
Historical gold rush buildings
While most of Siskiyou County is forest and mountain ranges, there's still a lot this county has to offer. This county has a few good local places to eat, the most iconic being Yaks on the 5, showing some out-of-this-world hamburgers to patrons who dine there. If you're looking for a quirky retro place to stay in Siskiyou, Railroad Park Resort has a  few railcars which you can book to stay.
Natural Wonders
With almost 445,000 acres of wilderness, Siskiyou is a nature lover's dream destination. There are so many natural wonders, often leaving visitors wanting to visit again. Lakes, rivers, waterfalls, and rich biodiversity are just some of the fantastic natural marvels you can experience when visiting Siskiyou.
Mount Shasta Volcano
Mount Shasta Volcano is the main attraction in Siskiyou. Visible from over 100 miles away, Mount Shasta is the second-highest peak in the state. This natural wonder can be explored through hiking or skiing at Mount Shasta Ski Park.
If you'd like to get closer to Mount Shasta, why not stay at Loge Mt Shasta? They have a range of accommodation options for every budget and lots of outdoor experiences like fishing and rafting.
Outdoor Adventures
Siskiyou is an outdoor enthusiasts' paradise. There are many activities like hiking, fishing, watersports, skiing, and exploring caves. Hike up to the incredible waterfalls in Siskiyou County or stargaze while camping at Mount Shasta. Explore local museums and grab lunch at a local restaurant to complete your stay in Siskiyou County.
Historical Gold Rush Buildings
There are many hidden historical gems and attractions in Siskiyou County. The Karuk Trieb Museum and the Mount Shasta Museum are two popular historical places in Siskiyou. But the most visited are the Historical Gold Rush Buildings.
Many of the buildings that were around in the 1800s and the gold rush era in Siskiyou are still in existence today. Take a stroll through miner road and the rest of this historic district to view the gold rush buildings and explore Etna Brewing Company's local brewery.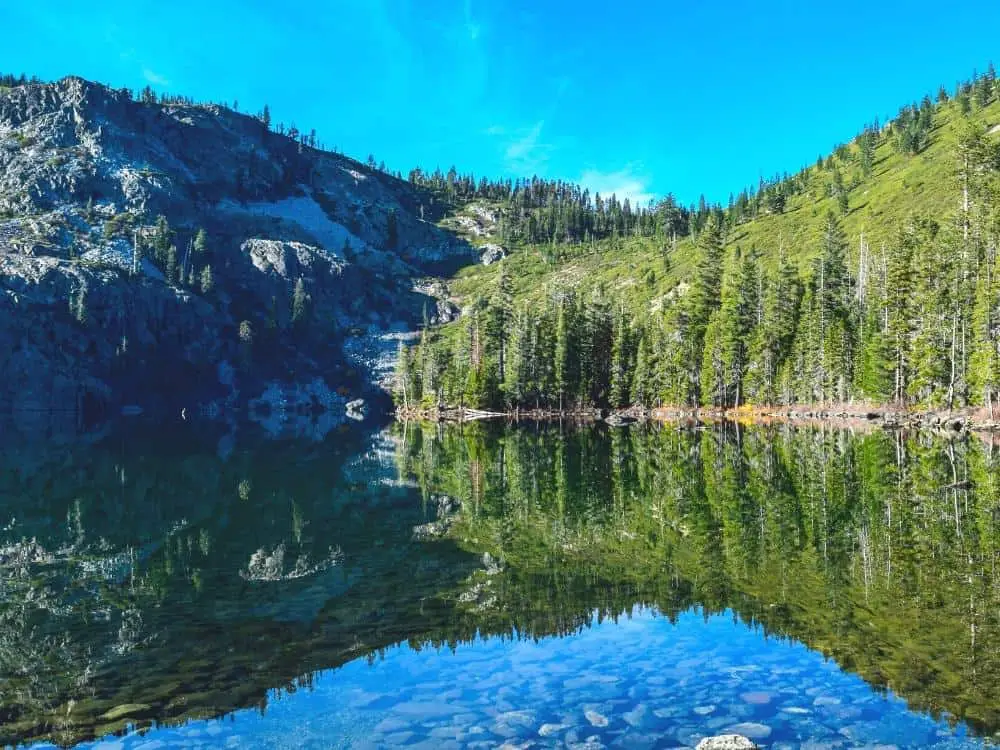 What's In Siskiyou County?
Siskiyou is a reasonably remote region with not many developments. While there are a few good local places to wine and dine, the biggest attraction is the natural landscapes.
Forests And Mountains
Siskiyou County has 3 forests. Siskiyou National Forest, The Klamath, and the Six Rivers Forest. The Siskiyou National Forest runs from the Cascades Mountains to the Siskiyou Mountains covering around 1.8 million acres and is home to scenic rivers, meadows, streams, and wildlife. There are campsites and lodging for those looking for forest accommodation.
The Klamath Forest is most well-known for its 38 species of amphibians and reptiles and is a critical biodiversity area with lots of endemic species. In addition, six Rivers Forest boasts idyllic hiking trails that have been around since the 1930s.
Scenic Cities And Towns
Siskiyou is home to a few cities and towns. Yreka, Dunsmuir, Mt. Shasta, and Weed are the most popular towns. Mount Shasta is a quirky hub attracting young individuals, with amenities like schools, coffee shops, and many bars and restaurants. Weed has a tiny population and has a sparse suburban feeling. There are museums, sculpture gardens, and lakes to explore in the town of Weed.  
Yreka is also filled with museums, hotels, and quaint restaurants and is perfect for those wanting to learn more about the history of Siskiyou County.
Museums
A trip to a local museum will give you an in-depth understanding of the history of this great state. Collections include artifacts, specimens, and objects. Siskiyou County has a wide array of museums, including art museums, children's museums, and natural history museums.
Things To Do In Siskiyou County
There are numerous activities and spots to explore in Siskiyou County, and these are not limited to outdoor activities. There's plenty to do if you're looking to have a relaxing holiday. Some activities include visiting a local distillery. If you're more inclined to drink tea, you can do tea tasting at Sereni-Tea.
Explore Pluto's Cave
Hike in Faery Falls
Visit a local distillery
Memorial sculpture garden
Burgers at Yaks on highway 5
Tea tasting at Sereni-Tea
Explore Pluto's Cave
Pluto's Cave is a lava tube located on the outer skirts of Mount Shasta. A lava tube is a tunnel formed when molten lava is passed through older hardened lava. The entrance to Pluto's Cave is a big hole leading beneath the ground, and the Cave itself only goes on for 70 to 80 feet. Most people hike the Pluto cave trail and pass through Pluto's Cave. There is no fee required for exploring the Cave.
Hike In Faery Falls
Faery Falls is one of the most scenic hikes on Mount Shasta and a round trip of only 2 miles. The hiking trail is located in Ney Springs Creek. This short hike takes you through an evergreen forest until you reach the tranquil fifty-foot waterfall.
Visit A Local Distillery
The Denny Bar Co. Distillery was the first of its kind in Siskiyou, California. Known for serving incredible food and even better drinks, it has become one of the local favorites in the small town of Etna in Siskiyou County.
Walk Through The Memorial Sculpture Garden
The living memorial sculpture garden in Siskiyou was created in 1988. It has 136 acres of art and is a war memorial, and is 13 miles north of the city of Weed. This sculpture garden is a place for reflection and remembering those who have passed.
Visit Yaks On Highway 5 For Burgers
Yaks is a bustling little burger joint frequented by those passing by. This restaurant is known for its crazy burger combinations and is a perfect place to stop when road tripping. Their prices may be slightly steep, but their food is out of this world.
Tea Tasting At Sereni-Tea
Visit Sereni-Tea, a local tea room in Siskiyou, for a wide selection of teas and tea blends. With a collection of over 150 teas, you'll be spoilt for choice and get to taste a variety of teas.
Famous People From Siskiyou County
In Siskiyou County, most people know one another, especially in the smaller towns. This sense of community makes it a wonderful place to raise a family. While there aren't too many notable famous people from Siskiyou, a few have made a significant impact on society.
Jason Heath Seahorn
Jason Heth Seahorn is a former American football player who attended college and played football in Mount Shasta in Siskiyou County. Jason was approached by the New York Giants and played for them for several years before moving to other career prospects.
Victor Golla
Victor Golla grew up in Siskiyou in the small town of Mt. Shasta. He was a linguist and an expert in the indigenous languages of California and Oregon. He has won various awards and founded the society for the study of the Indigenous Languages of the Americas.
Siskiyou County FAQ
Interesting Facts About Siskiyou Yolo County
Northern Califonia is known for sightings of Big Foot, and a few of these reported sightings were in the mountains of Siskiyou County. Legendary actor John Wayne often vacationed in the town of Weed in Siskiyou County. He was a regular at the Black Butte Saloon. Mount Shasta has a lot of folklore and theories surrounding strange disappearances and a network of underground tunnels.
Is Siskiyou County A Good Place To Live?
If you prefer small-town charm over big city life, then Siskiyou is a great place to stay in. Outdoor adventurers will love all outdoor activities like kayaking, fishing, and hiking. It's beautiful any time of year, and many educational and historical landmarks make this a perfect place to settle down.
If you want to go to a mall or a bigger store to shop, you may need to drive almost 45 minutes to get to the nearest shopping mall or store.
Is It Expensive In Siskiyou County?
Siskiyou is not expensive but not very affordable either. However, it is much cheaper than the average U.S city. Groceries, housing, and transport costs fall slightly under the average amount in the U.S. Healthcare is the only more expensive category in Siskiyou.