Kern County, California, is known for its rich agricultural and indigenous history. Despite the rich history of Kern County, today, it is further known for its high quality of life and affordability.
It is only two hours from the ever-so-popular Los Angeles, making it the perfect place if the city life and all that comes with it are not for you. Kern County offers many national parks and forests. Bakersfield in Kern County has been voted one of the best cities.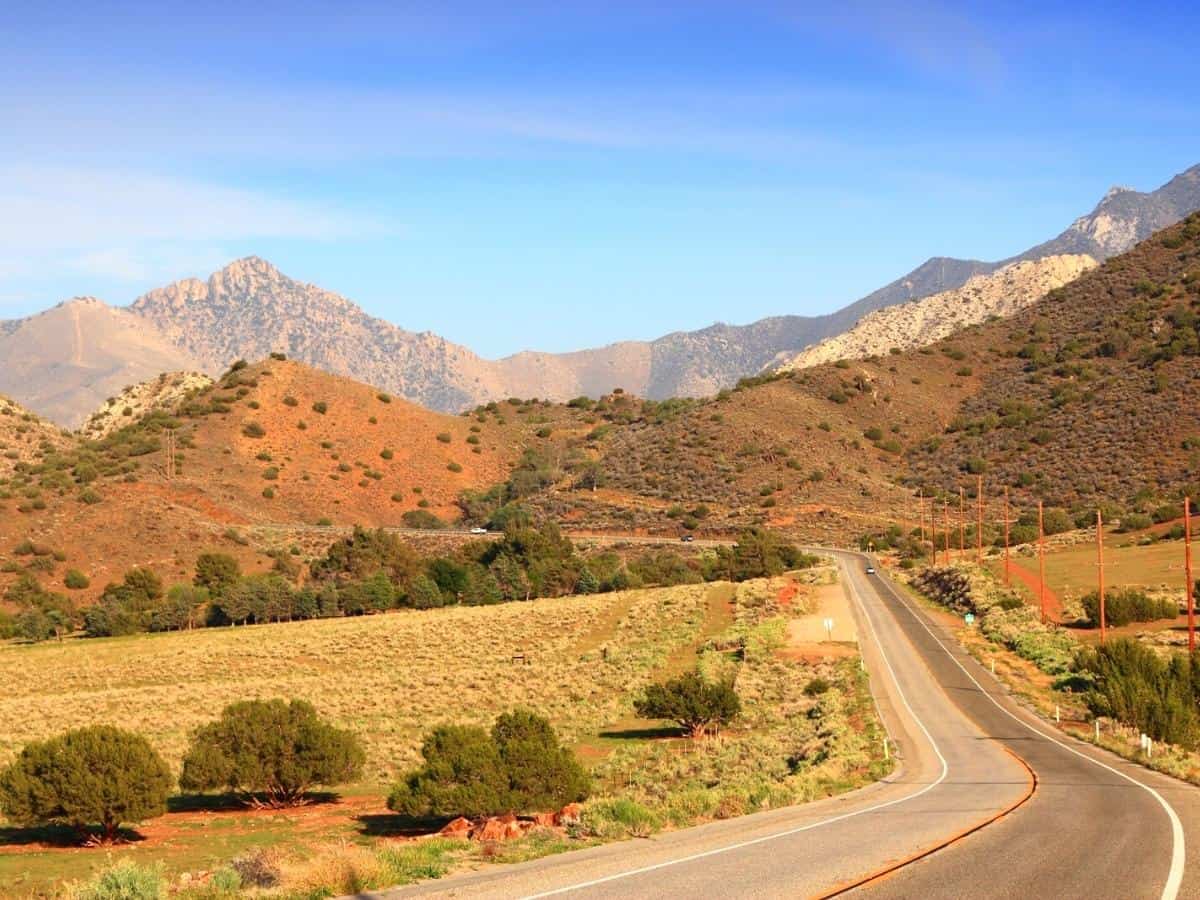 What Is Kern County California Known For?
Kern County's economy is influenced by agriculture and petroleum extraction. Kern is derived from the Kern River, named after Edward Kern. One can't think about Kern County without considering Bakersfield and the famous Bakersfield sound.
Kern County is best known for:
Edwards Air Force Base
Agriculture
National Protected Areas
Bakersfield
This County is famous for its aerospace presence, including the first supersonic flight as well as the first landing of the space shuttle. Despite the deep footsteps of agriculture and national parks, Kern County also offers a cultural footprint.
Being the third most populous majority Hispanic county in the US, many native and culturally based sites exist.
It is the top oil-producing County, responsible for 4% of the overall US oil production.
Kern County is home to many national protected areas, such as the Bitter Creek National Wildlife Refuge and the Kern National Wildlife Refuge.
Edwards Air Force Base
This air force base is responsible for testing or partially testing every aircraft purchased by the US air force since WWII. It's also home to NASA's Armstrong Flight Research Center (AFRC). Edward Air Force Base hosts an air force museum that is worth visiting.
Agriculture
Kern County is a major producer of almonds, producing more than 100 million pounds annually. Apart from almonds, it also has vast amounts of cotton, roses, pistachios, and potatoes.
National Protected Areas
Kern County is home to 7 national protected areas, one of these being the Bitter Creek National Wildlife Refuge – one of four units of the Hopper Mountain National Wildlife Refuge Complex for California condors.
The Kern National Wildlife Refuge is a winter habitat for migrating birds, particularly waterfowl.
Bakersfield
This city became popular in the late 1950s and early 60s for the Bakersfield Sound, a type of country music subgenre electric guitar-driven. Buck Owens, Dwight Yoakam, and Merle Haggard are its best-known stars.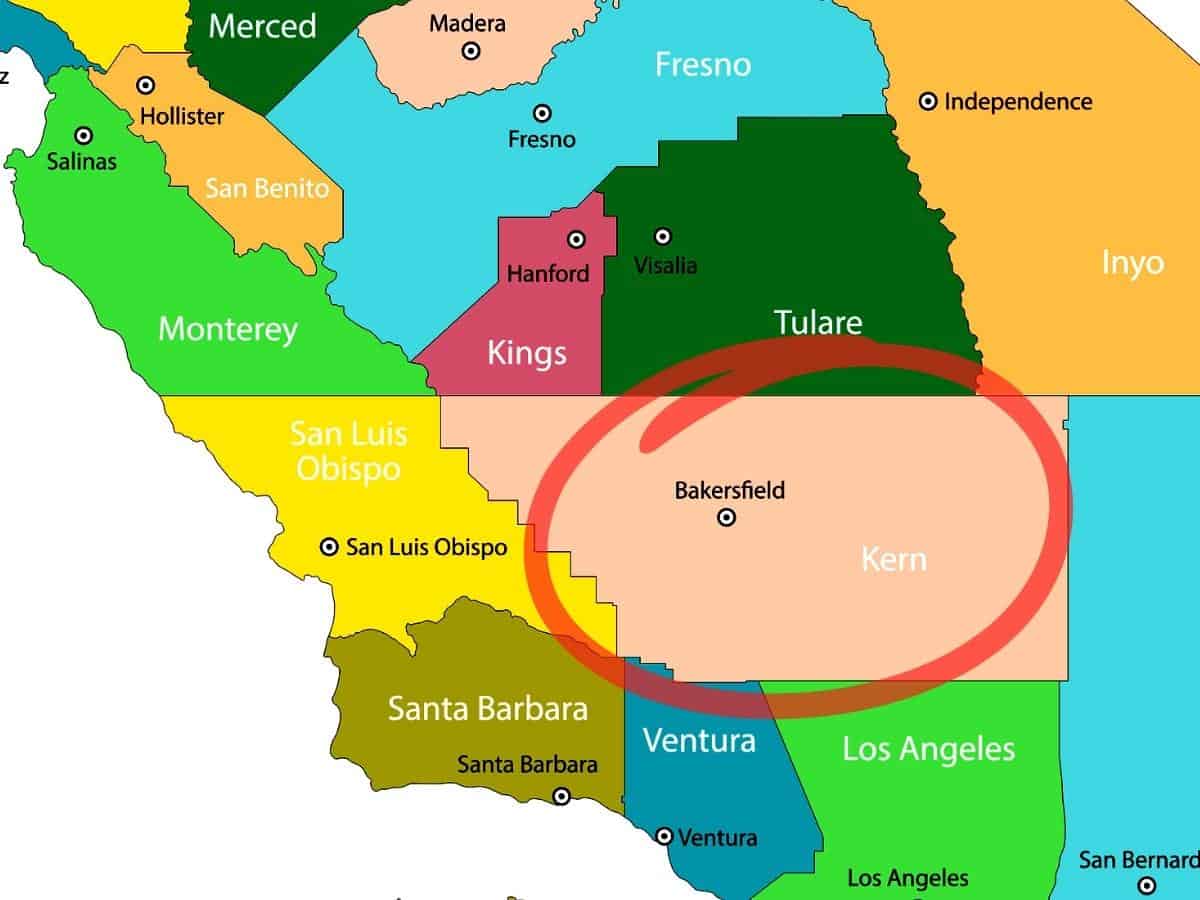 What's In Kern County?
Kern county is rich in agricultural history, making it the home of many fascinating museums and farm-to-table eateries. Kern County has many national parks, protected areas, and air force bases.
Air Force Flight Test Museum
Offering great aviation history, the Air Force Flight Museum is worth visiting. Many air force milestones have gone down in Kern County, and this is the perfect place to look back at them. These milestones can be explored in the Flight Museum.
Red Rock Canyon State Park
Gob-smacking rock formations, jaw-dropping desert cliffs, and a winter flower display: are just some sights you can find in Red Rock Canyon Park. This park is rich in history and was home to the Kawaiisu Indians. The western edge of the El Paso Mountain range was on the Native American trade route.
The park offers camping sites if a few hours are not enough to take in the scenery. These camping sites operate on a first-come, first-served basis; rumor has it they fill up quickly during springtime.
Kern County Museum
The museum was founded in 1941, but due to WW II, it was only officially opened in 1945. The museum is located in Bakersfield's popular town, showcasing the golden empire's history and a detailed outline of Kern County's agricultural significance. Over 50 buildings representing the various aspects of the County'sCounty's history can be found in the Pioneer Village.
Bakersfield
Founded in 1861 by Thomas Baker, this wonderful town has loads to offer. These offerings include the famous and historic restaurant Basque, the Kern County Museum, horse shows all year round, and Crystal Palace.
Kern River
One hundred sixty-five miles in length, fed by snowmelt near mount Whitney, this is a sight worth seeing. The canyon of the river near Bakersfield is a popular destination for fishing, fly fishing, rafting, and kayaking.
One can also find many developed campgrounds on the bank of this jaw-dropping river. The Kern River is also home to the slalom event of the annual Kern River Festival.
Things To Do In Kern County
The variety of activities in Kern County is endless. Both indoor and outdoor activities can be enjoyed in Kern County. From walking in natural beauty to visiting museums, there is something for every Tom, Dick, and Harry.
Things to do in Kern County, California:
Visit Basque restaurant
Crystal Palace
Buena Vista Museum of Natural History
Hiking
Fox Theater
Basque Restaurant
Basque cuisine includes fish and meats grilled on hot coals, bean dishes, and a load of tomatoes. Wool Growers is a famous family-owned restaurant serving Basque cuisine in Bakersfield, California. Alternatively, a visit to the old Kern neighborhood in Bakersfield, known as the Basque Block, will offer you the widest variety of Basque restaurants in the United States.
Crystal Palace
Nightclub, restaurant, bar, and museum – Crystal Palace is the legacy of the famous Buck Owens. One can enjoy a wonderful dinner while watching live western country music performances. During your visit, take a walk through the museum showcased on the first floor.
Buena Vista Museum Of Natural History
Home to exhibits of anatomy, astronomy, biology, geology, and paleontology. The main attractions to see include taxidermy animals from Africa, a replica of the Yokuts Indian village, and a replica of a triceratops skull.
Hiking
Rich with state parks, Kern County offers many breathtaking hiking trails. One of these trails is the trail of 100 Giants. On this trail, you will go through the heart of one of the most extensive Sequoia groves in the world. You will also encounter some of the biggest trees in the world.
Fox Theater
The Fox Theater is known for its excellent acoustics but opened initially as a silent movie house. It was opened on 25 December 1930. Today, one can enjoy a live music performance on the stage while taking in the decorative interior.
Famous People From Kern County
Bakersfield has intense music and cultural history. Many well-known individuals have called Bakersfield home, especially musicians and actors.
Buck Owens
Alvis Edgar Owens Jr. (Aug 1929-March 2006) was known for his part as the lead singer of Buck Owens and the Buckaroos. He pioneered what is known today as the Bakersfield sound. At the peak of his career, he worked with individuals like Ringo Starr. Creedence Clearwater Revival also mentioned Owens in their 1970 hit "Lookin' out my back door."
Merle Haggard
Merle Ronald Haggard (April 1937-April 2016), from the 60s to the 80s, had 38 number-one hits on the country charts. Merle received many awards, including the Kennedy Center Honor and the BMI Icon Award.
Sunny Johnson
Sunny Sue Johnson (Sep 1953- Jun 1984) is famous for her role as figure skating Jamie in Flashdance. She also had an appearance in one episode of Charlie's Angels. Sunny Johnson sadly passed away at 30 after a head injury, of which the cause is unknown.
Derek Mears
Derek Mears (Born April 1972) is famous for his stunt appearances in movies like Friday the 13th, Predators, and Pirates of the Caribbean. Some of his roles also include small appearances in Men in Black II, CSI: NY, and The Shield. Mears' acting career started with his role in The Demolitionist in 1995.
Kern County FAQ
Here are some frequently asked questions about life, affordability, and the facts regarding Kern County, California.
Interesting Facts About Kern County?
Kern County is geographically the third largest County in California. It's also the energy capital of California. The two largest carrot farms in the world can be found in Bakersfield. Kern County is also listed as one of the top ten oil-producing counties in the United States.
Is Kern County A Good Place To Live?
Kern County is the perfect mix of nature and city life. It's a mere two hours drive from the busy and popular Los Angeles but is also the home to many forests and the Kern River. Kern County is also popular for its rich cultural history and musical influence.
Is It Expensive In Kern County?
California is not the most affordable state in the United States. Kern County is the perfect place to start if one wants to live in California but doesn't have the finances for the expensive lifestyle. The cost of living in this County is far lower than in any other place in California.
Resources