Mariposa County, California, was established in 1849 and is known as one of the gold rush towns. In its early days, this town drew many prospectors searching for gold. While the gold rush only lasted a couple of decades, communities were formed, and infrastructure was built around them. Today most of Mariposa's historic buildings still exist, along with a few more fascinating landmarks and developments.
Mariposa County is referred to as the "Mother Of Counties." It's one of the only places that has kept most of its historic buildings and has no stoplights. Each year 4 million people travel to Mariposa to experience the pioneer history of the old west and the natural beauty that Mariposa offers.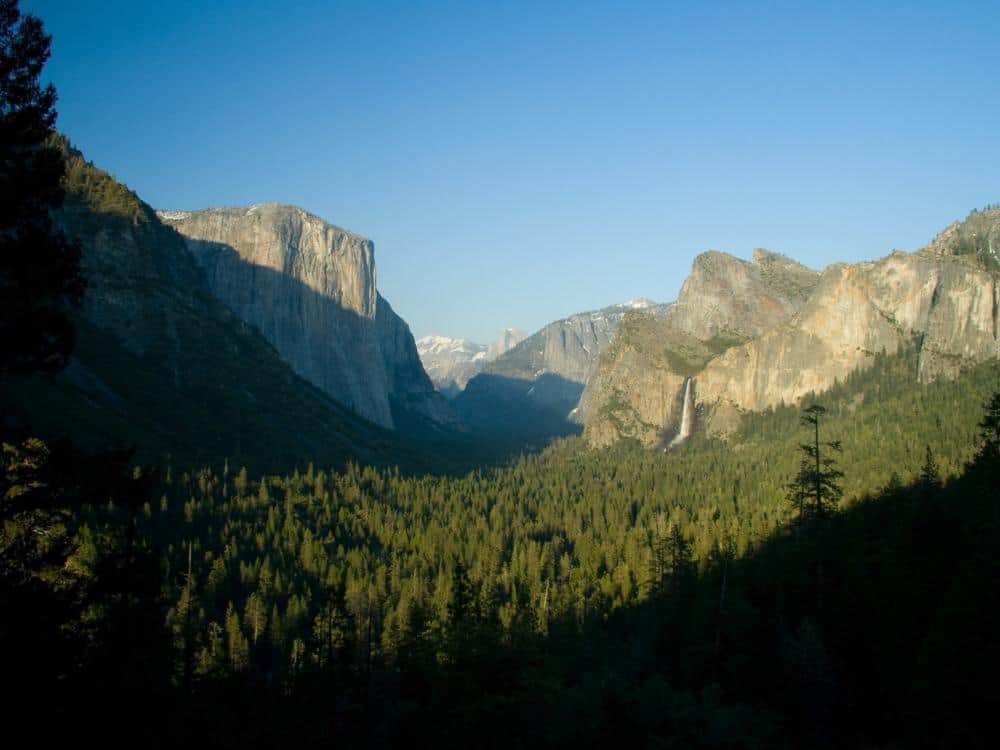 What Is Mariposa County California Known For?
Mariposa County, California, is known for a few notable things, including festivals, friendly locals, and the Yosemite National Park. However, Mariposa County is also known for its rich gold rush history. Let's explore more of why this county is so popular.
Festivals
Friendly locals
Yosemite National Park
Goldrush history
Explore Mariposa, and all this charming county has to offer. Mariposa County should be on your bucket list with some of the friendliest locals to must-see festivals and the majestic Yosemite National Park. However, if you're a seasoned traveler or feeling wanderlust, there are some fantastic places in Mariposa.
Festivals
Meet and greet some of the friendly local residents when you attend a festival in Mariposa County. The annual events and festivals offer a range of different experiences for all ages.
From releasing butterflies at the Mariposa Butterfly Festival to great food and rides at the County Fair or a walk through the town for a candlelight procession during Dia De Los Muertos. Whatever piques your interest, there's a festival for you.
Friendly Locals
Mariposa County, California is home to some of the friendliest locals. Filled with small-town hospitality and local attractions, Mariposa is a place where locals welcome and host tourists yearly. These cheerful residents are known for their fun spirit and warm demeanor.
Yosemite National Park
Yosemite National Park puts Mariposa on the map and attracts travelers from all over the world. In the United States, it is one of the most visited national parks. Yosemite is internationally recognized for its granite cliffs, clear streams, lakes, meadows, and biodiversity.
This national park also has spectacular groves of ancient giant sequoia trees. These trees are one of the tallest growing and longest living species of trees globally.  
What's In Mariposa County?
Yosemite's natural attractions aren't the only thing Mariposa is known for. This county, built in the gold rush era, has a rich history and historical buildings still in existence today. In addition, Mariposa has beautiful museums, ice skating rinks, and other amenities.
Yosemite Natural Attractions
Yosemite National Park is one of the main attractions in Mariposa County. It's best known for its waterfalls, meadows, and vast wilderness. Yosemite has many camping and lodging options, and it is a perfect destination for avid outdoor adventurers. According to Tripadvisor, some of the best natural attractions in Yosemite National Park are Half Dome, Yosemite Falls, Tenaya Lake, and Glacier Point.
Museums
Mariposa Museum And History Center are among the most exciting museums in Mariposa County. The museum concentrates on the Gold Rush period and artifacts from the late 19th century. This one-of-a-kind, the award-winning museum is filled with mining history. When touring the museum, you can even experience a live blacksmithing session.
If you'd like to learn more about Mariposa and its history, you can visit a few other museums like the California State Mining And Mineral Museum and Yosemite Climbing Museum.
Ice Skating
Ice skating in Mariposa is a classic winter activity. One of the most scenic ice rinks is the Curry Village Ice Rink. Enjoy views of Half Dome in Yosemite National Park and the snow-brushed trees as you skate around the ice rink. This ice rink has been around since 1928 and is open from December to February yearly.
Water Sports
There's plenty to do in Mariposa County. When the sun is out, watersports are one of the most adventure-filled activities for the whole family. First, climb in a raft and experience a guided rafting trip with the family-owned rafting company Sierra Mac River Rafting. Then, visit Splash and Dash Aqua Park, an inflatable water park, to experience floating trampolines, swings, and other attractions.
Breweries And Wineries
Visit local breweries and wineries for good wine and cider. If you like a laid-back lunch and a glass of wine or want to taste some ciders, visit a few local wineries and breweries. Butterfly Creek Winery And Vineyards, Sierra Cider, and Casto Oaks Fine Wine And Art are a few must-see spots.
Things To Do In Mariposa County
Mariposa County has activities for those who love adventure or those looking to explore more of this charming county. If you love wine or cider or love learning about history, Mariposa County has a few fantastic attractions worth visiting. Some of the best activities to do in Mariposa County are listed below:
Ziplining
Butterfly Creek Winery and Vineyards
Old Stone Jail
Skydive
Prospect Yosemite
Charles Street Dinner House
Yosemite Health Spa
Ziplining
Yosemite Ziplines And Adventure Ranch is an adventure park offering a Zipline tour, an aerial challenge course, gemstone sluicing, and gold panning. The zipline adventures are a 2-hour-long tour. It is a perfect combination of thrill and sightseeing, an ideal outing for adventure seekers.
Butterfly Creek Winery And Vineyards
Butterfly Creek Winery is a family-owned winery that has been working on its vineyards since 1972. They specialize in Merlot, Cabernet Sauvignon, and Chardonnay. Butterfly Creek is also the largest vineyard in the county, and visitors can taste wines from Tuesday to Sunday weekly.
Old Stone Jail
One of the historic attractions you can visit is the Old Stone Jail. The Old Stone Jail was built in 1858. When you arrive at the jailhouse, you can walk around and view the exterior architecture. Still, visitors are not permitted to go inside. Even though you can't explore inside the jailhouse, it is still a great place to take a few photos.
Sky Dive
Skydive Yosemite is a company specializing in skydiving. This skydiving center is the only skydiving center offering a skydiving experience with the most incredible views of Yosemite National Park. So if you're not afraid of heights and want a spectacular skydiving experience, Skydive Yosemite is one of the places you should visit.
Prospect Yosemite
Prospect Yosemite offers visitors a unique gold panning tour outside Yosemite National Park in Mariposa County. This is an excellent activity for the whole family and a great way to get your own little golden nugget.
Charles Street Dinner House
Charles Streethouse Diner is the perfect diner spot. This family-owned steak house combines casual dining in a family-friendly atmosphere. You can expect to find the most tender hand-cut steak, fresh seafood, and authentic pasta. This steak house has been around since 1998 and is a favorite amongst locals in Mariposa County.
Yosemite Health Spa
Yosemite Spa is a great local spa offering luxury spa treatments if you need a place to relax and unwind. This spa is located in the Yosemite Bug Rustic Mountain Resort. Yoga, massage therapy, herbal baths, and a hot rock treatment are fantastic things on offer when you visit Yosemite Spa.
Famous People From Mariposa County
Mariposa County, California, has a history of famous people; however, they may not be very well known; John Fremont is probably one of the most impressive famous people from Mariposa County.
John C. Fremont
John Fremont was a politician and an American explorer. He was also a U.S senator for California and the first Republican nominee for the President of the United States.
Logan Mankins
Logan Mankins is a former American footballer who played in the NFL. He played for the New England Patriots in 2005 and played for the Tampa Bay Buccaneers.
Lee Newton
Lee Newton is an actress, web personality, and comedian. She studied theatre in college and is a former co-host of the news channel SourceFed.
Mariposa County California FAQ
Interesting Facts About Mariposa County?
The word Mariposa is Spanish for "butterfly." Mariposa County is the 7th smallest county in California, according to population. The Mariposa Gazette is the oldest weekly newspaper in continuous publication.
Is Mariposa County A Good Place To Live?
Mariposa is a beautiful place to live. You're surrounded by magnificent forests and the friendliest locals. While it's a little old-fashioned and historic, it's perfect for those seeking a quieter pace and who aren't into city life. Mariposa is also home to one of the oldest hotels owned by one family, The Hotel Jeffery in Coulterville.
Is It Expensive In Mariposa County?
The cost of living in Mariposa County, California, is 8% lower than the national average. Although groceries and healthcare are more expensive, the overall cost of living compared to other cities is much cheaper.
References: